The Nature's Co Asiatic Centella Anti Wrinkle Cream Review
Hello,
Ageing is one thing that has been haunting me for the last few months. I am scared of my skin turning loose  developing open pores, pigmentation, age spots and all other signs of ageing that would make my skin look dull and unhappy. I yet to reach 30's but want to control the situation before hands, so has switched to anti-ageing skin care products.
I have been looking for a face cream with some anti-ageing benefits and The Nature's Co Asiatic Centella Anti Wrinkle Cream seemed to be a perfect choice. I have been using it for more than a month now and think it's a good time to talk about its efficiency.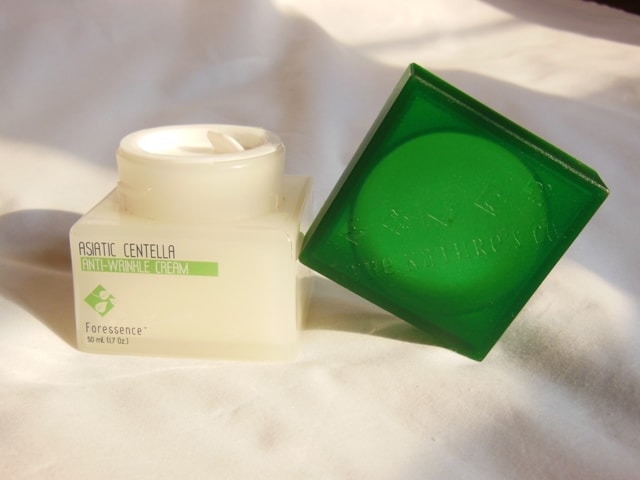 Product Claims: Asiatic centella extracts fix early wrinkles caused by aging, stress and sun; Tones & moisturizes.
Bursting with amino and fruit acids and helped by Rosemary, Horse Chestnut, Hops, Pine, Sage and Lemon, Asiatic centella extracts fix early wrinkles caused by ageing, stress and sun.
Direction for Use:- After toning and moisturizing, pat a small amount on damp skin. To get the best of it, use both morning and evening.
Ingredients:- Asiatic centella extract, Hamamelis extract, Sage extract, Rosemary extract, Horse chestnut extract, Hops extract, Pine extract, Lemon extract, Shea butter, Grape seed oil
Price:- Rs.795 for 50ml  (For best deals grab it from Jabong.com 30% off offers)
Shelf Life:- 2 years from the Mfg date.
Packaging:- The cream is packaged in a square shaped jar and with a green colored screw lid. The packaging is sturdy but I didn't find it travel friendly as the lid closes in the middle of the jar and not at the square corners. Also, the closing/opening of the lid isn't as smooth as it could have been. The good thing about the packaging is it has a push-up lid below the cap which protects the cream from slippage.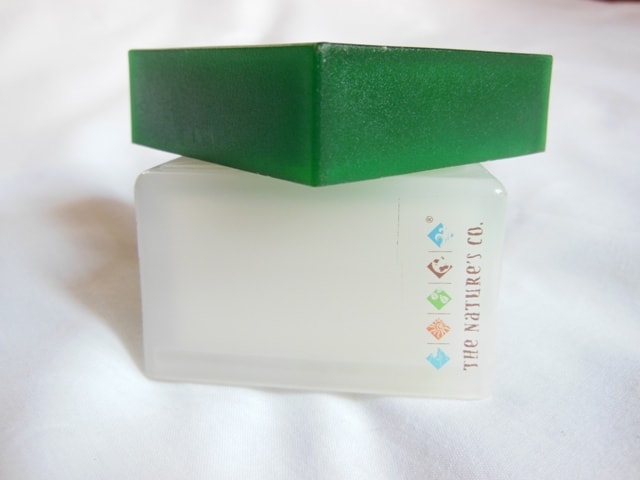 My experience with The Nature's Co Asiatic Centella Anti Wrinkle Cream:-
Asiatic Centella is a milky white colored cream and has slightly thick creamy texture, bit thicker than the regular lotion. However, the consistency is a bit runny so, it's advisable to keep it an upright position.
The cream gets applied smoothly and spreads nicely with fingertips but it needs to be massaged well to get it absorbed completely into the skin. The texture doesn't feel heavy at all but it feels bit oily at first, which takes a few minutes of rubbing it down with fingers to go away completely. I have extremely dry skin so I can apply it liberally but for normal/oily skin, less is more. Few tiny dots all over your face and it will be enough.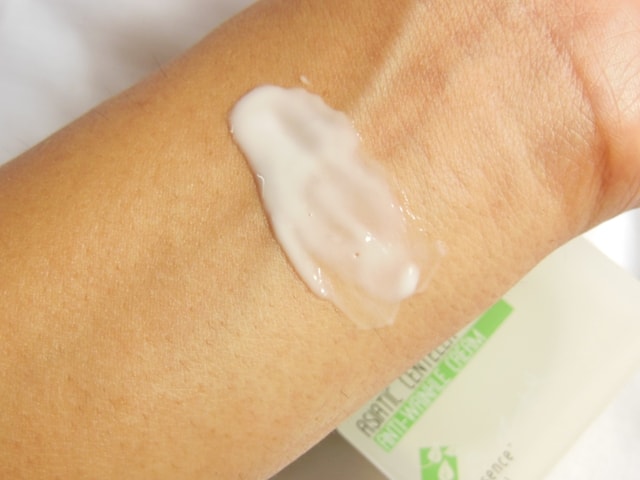 If you are worried about oiliness leading to clogged pores or pimples, then shun all your fears, this hasn't gave me a single bump. 😀 😀 but if you use more than the required amount, you will end with a shiny face. 😛
It has a mild herbal fragrance which is pleasant but not one of my favorites.
Other uses of The Nature's Co Asiatic Centella Anti Wrinkle Cream:
As a primer (For Dry Skin)- Yes your read it right..a "Primer". It gives a silky smooth finish just like I would expect from a primer, the key here is to use few tiny dots all over the face.
As a Massage cream: No time to go to the parlor for facial, here is the perfect solution for getting the glowing skin at home, The Nature's Co Asiatic Centella Anti Wrinkle cream. Use your regular facial scrub, take a tiny scoop of this cream and apply it on damp skin, massage it for good 10-15 min, follow with a face mask and …. it is done.. It It not only nourishes skin deep within but imparts a beautiful glow to the skin, no doubt get ready to receive compliments for your radiant, healthy looking skin.
The anti wrinkle thing isn't something miraculous; the formula is indeed a good moisturizer that gives a healthy glowing looking skin. I don't have prominent wrinkles, just a few below my under eyes and this didn't made any difference to them but I like it for the rest of it!
Don't Miss to Checkout:
Pros of The Nature's Co Asiatic Centella Anti Wrinkle Cream:-
Decently moisturizing
Gets applied nicely
Can also be used as a primer and a massage cream
Glowing effect lasts a long time
Doest feel heavy
Requires a little for each application
Mild herbal fragrance
Doesn't clog pores or breaks me out
Great for girls in late 20's
Herbal ingredients free from chemicals
Against Animal Testing
Cons of The Nature's Co Asiatic Centella Anti Wrinkle Cream:-
Slightly pricey than the usual face creams but totally worth it
Takes a few minutes to get absorbed
Feels a bit oily at first
Not for oily skin especially in summers
Doesn't list all the ingredients
Recommendation:- The Nature's Co Asiatic Centella Anti Wrinkle Cream has a smooth creamy texture butsisn't heavy like regular moisturizers/night creams. It takes time sink into the skin but once it gets absorbed the initial oiliness also vanishes. I don't have a lot of facial wrinkles so couldn't help you with its effectiveness on them but it is more than a moisturizer to me. The Nature's Co Face creams since long, and I am happy that went ahead with the purchase. It gives a feel good factor to my skin.

Dry skinned girls must try this out and I would like to recommend it to oily beauties as well, it will make a great night cream for you.

For ageing "Prevention is better than cure" so I would suggest to start with anti-ageing as soon as you start noticing slight lines or wrinkles in your skin and don't wait to have a bite of your 30th birthday cake! 😛
Comparison with Other Night Creams/Moisturizers: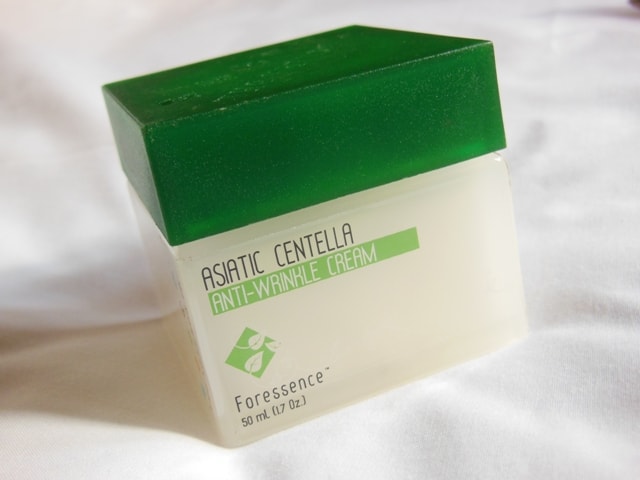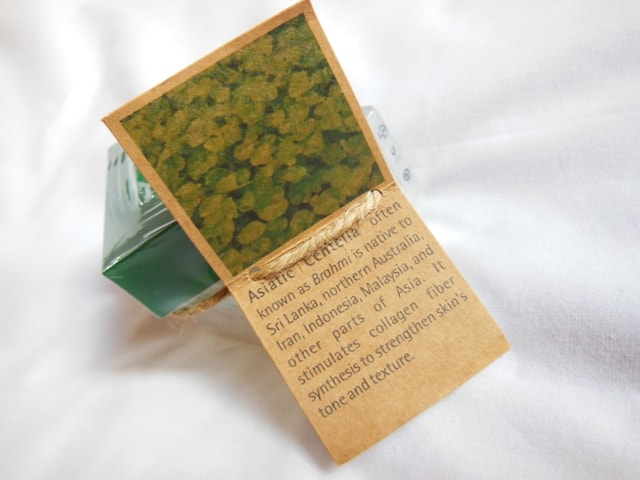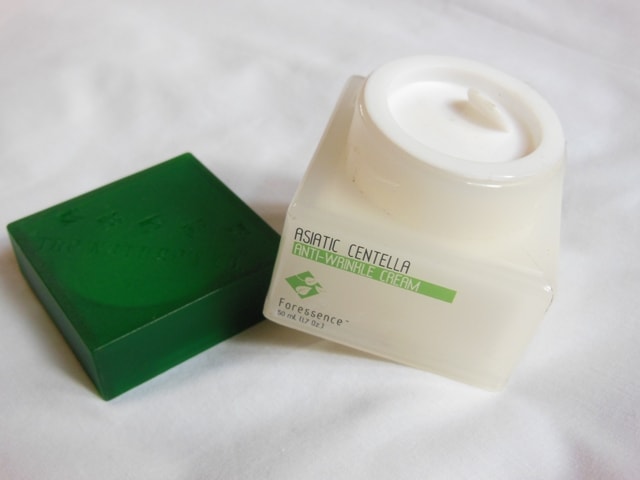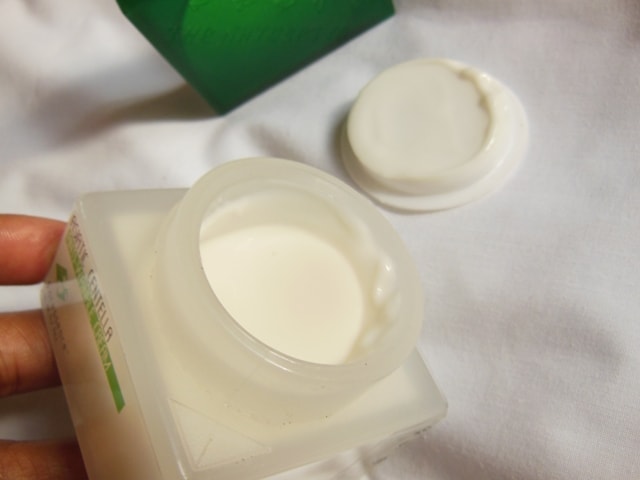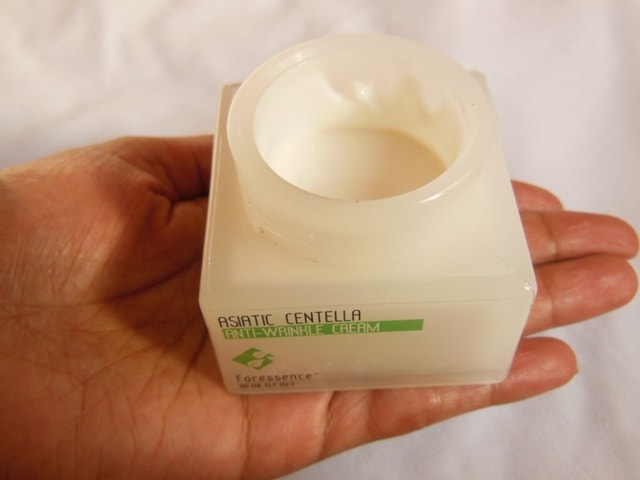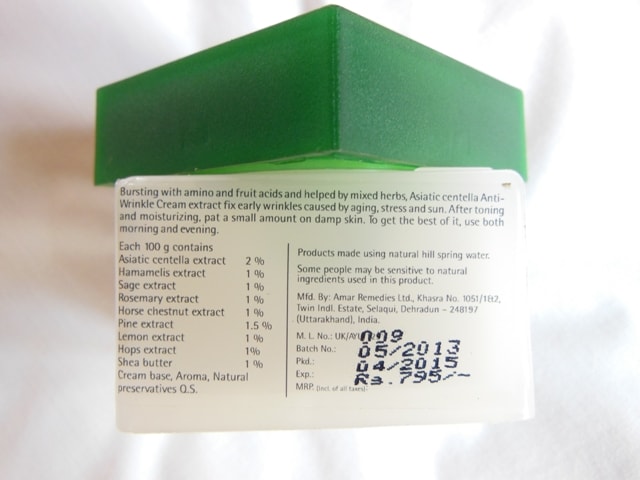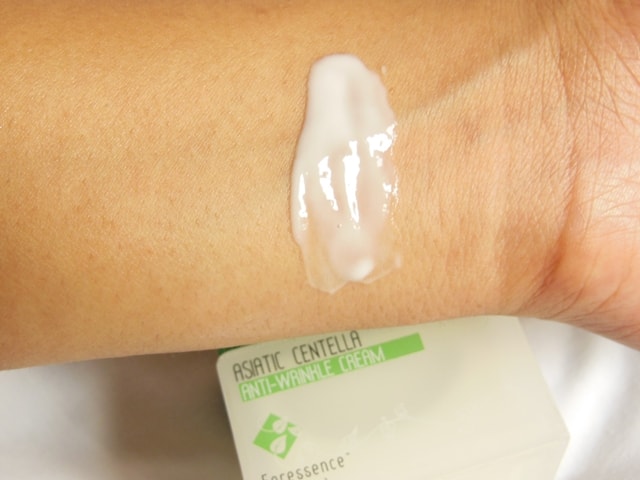 Rating:- 4/5
Have you tried The Nature's Co Asiatic Centella Anti Wrinkle Cream? Which is your favorite moisturizing face cream this winters?