The Girly Affair at Hauz Khas Village
My lovely cousin who is turning into a fanatic chef has been pestering me for days, to come with her to buy some cooking stuff. Cooking never excites me  but when she told me that the itinerary would be Hauz Khaz Village I jumped with excitement and immediately agreed. This was my first visit to Hauz Khas Village and I didn't know what to expect other than bunch of boutique shops and crowded cafes.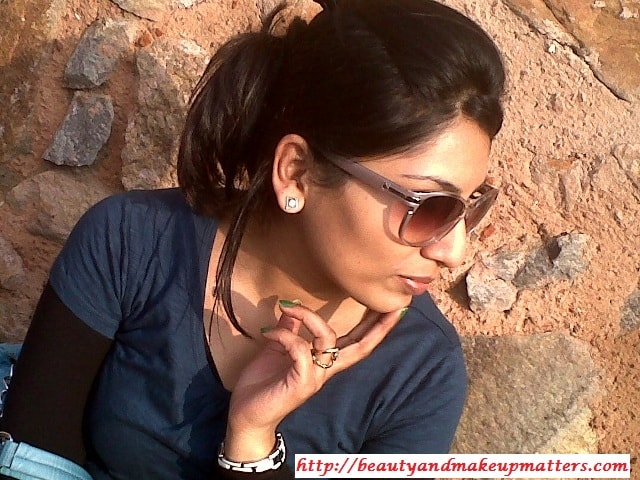 We took the most trusted transport system of Delhi – The Delhi Metro to reach our destination but you know how we girls are, after getting down at Hauz Khas Metro Station we didn't know where to go next. :funny enough: 😛 :P. The security person there guided us to the correct exit gate and after numerous directions, help from local commuters and a walk of almost 2 kms we finally reached at our today's destination – Hauz Khas Village.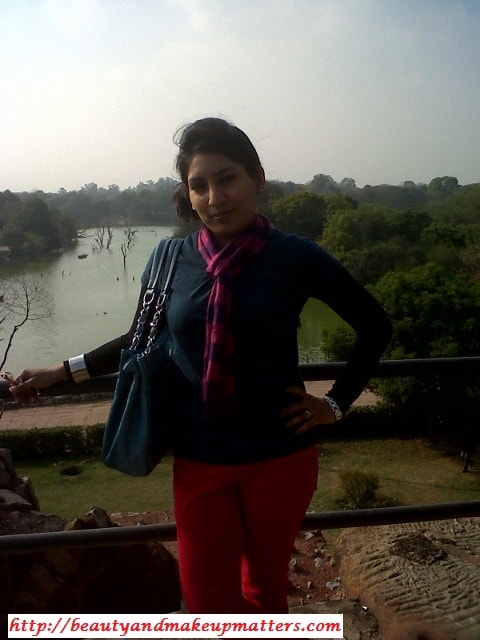 We started strolling in the narrow lanes surrounded by unusual boutiques, handicraft shops, Cafes and Restaurants and even before we realized we were at the end of the village. It didn't take us more than 5 min to cross the entire lane but I was more surprised to see a historical monument there. I am really weak at geography and never knew that such place exists in our own Delhi. The monument presents a lovely view to the beautiful lake in the middle of lush green trees. It is such a treat for eyes to see such a calm and serene place in the middle of crowded delhi.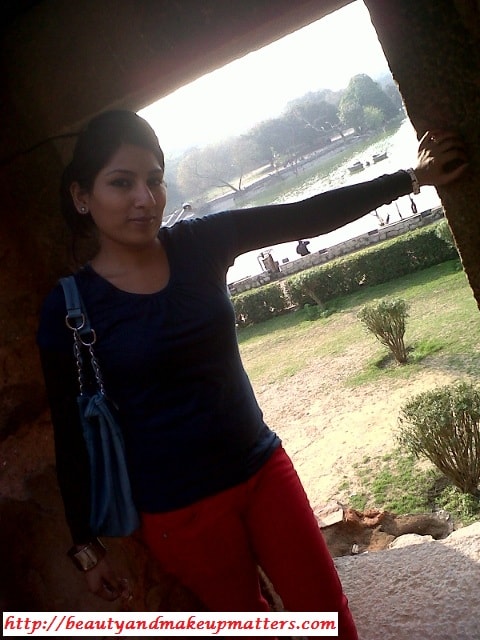 We had our lunch at The Bagels Cafe and ordered a Bagels Veggie Lover Pizza along with Banana Raspberry Smoothie.  The place was quite silent and cozy but seriously the food failed to impress as the smoothie was overtly sweet and the pizza was also okayish with a quantity wasn't enough to satisfy our hunger so we had Veg Hot Dog from roadside stall to stuff ourselves.
There were few hidden roads in middle of nowhere just like that "chumantar gali " from Harry Potter with the same perfection and attractiveness. I saw some drool-worthy neck-pieces and shirts in striking collars designs in a small shop but their price made my wallet cry in pain and I had to come out empty handed. There were a few souvenir shops which didn't interest me and looked somewhat tacky to me but this gorgeous neck-piece caught my attention and I had to get it.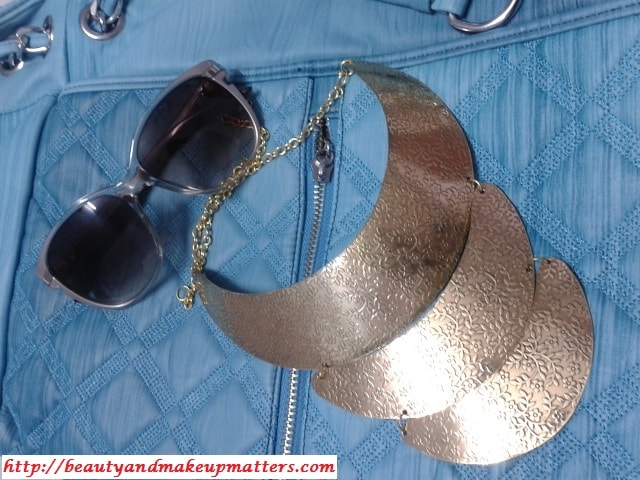 We both spent most of our time enjoying the lovely weather at the fort and clicking pictures.. Ohh forgot to tell you that our main purpose to go Hauz khas village was to buy some sort of Raspberry preserve which we procured from the only convenience store there.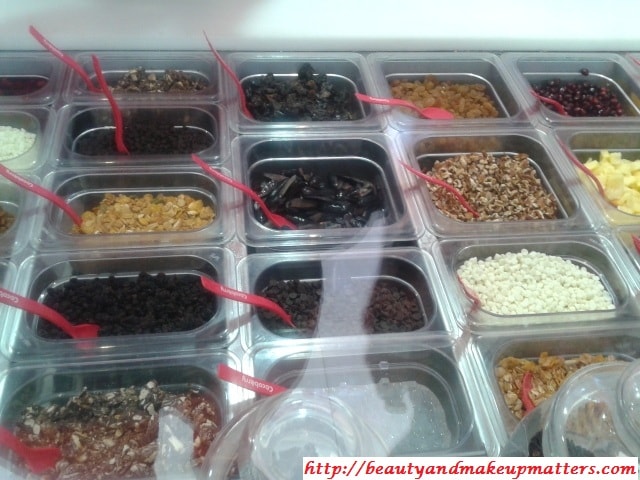 The place was full of surprises with it with un-crowded roads, unusual themed cafes, and designer hub in a rustic way. It is a cool place to hangout with friends and have endless chit chat sessions in the lap of nature. I really like the peace and quietness of that place. I am sure my hubby is going to like it even more as she hates going out in malls and crowded places. I can't thank my lovely cousin enough for introducing me to such a lovely place. I had a wonderful time there and would to love visit again…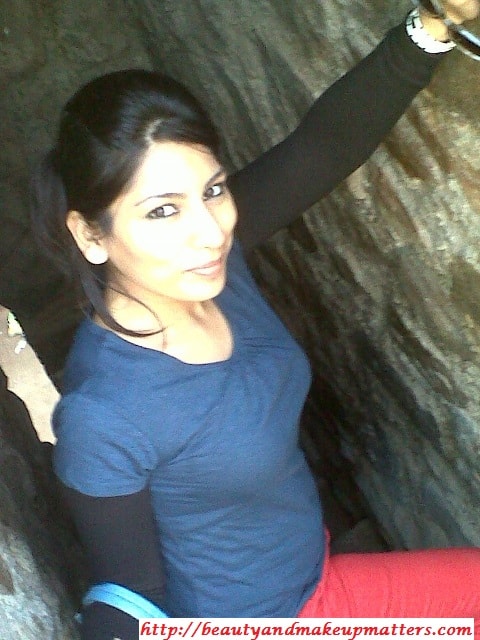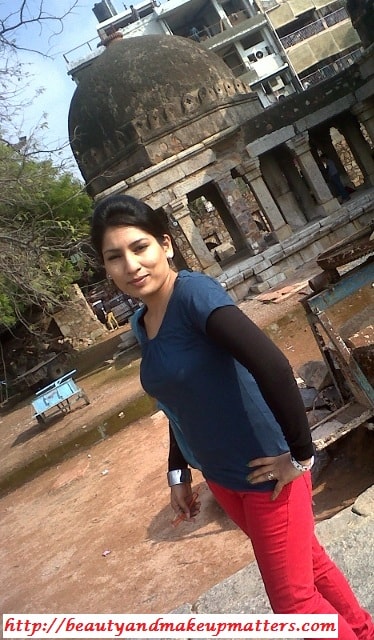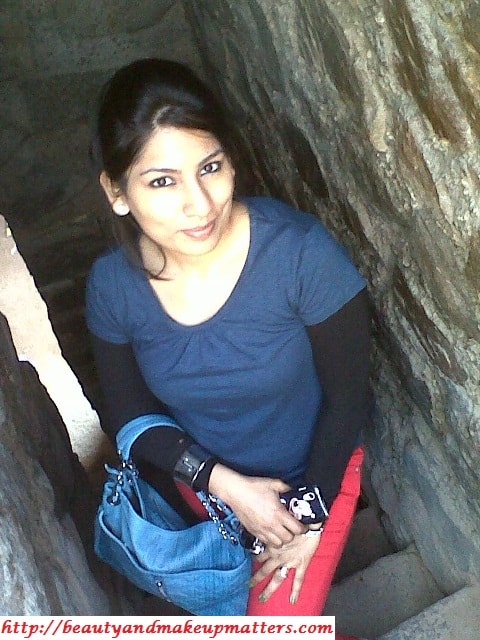 Hauz Khas Village…See you soon!!