The Body Shop Vitamin E Moisture Cream Review
Hello,
I have already reviewed Facial wash and nourishing night cream from TBS Vitamin E range. Today I am reviewing another cream from TBS Vitamin E range The Body Shop Vitamin E Moisture Cream.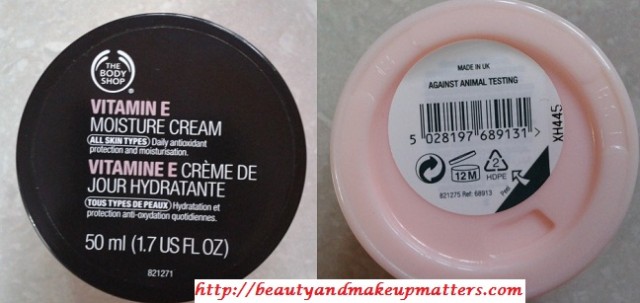 Product Claims: Our Vitamin E Cream works with any skin type. No wonder it's one of our best-selling products worldwide. Because your skin is constantly being bombarded with environmental aggressors, such as the sun, pollution and smoke, it is important that it is defended every day. Free radicals can react with the proteins in the cell's collagen and lipid membrane, resulting in loss of elasticity, slackness, lines and wrinkles. The antioxidant power of vitamin E in this moisture cream helps prevent premature aging and damage from free radicals when used as part of your daily skin care regime, protecting your skin's future. For more effective, longer-lasting hydration, use our Vitamin E Moisture Serum first.
Directions for Use:- Apply to the face and neck after cleansing and toning, using your fingertips.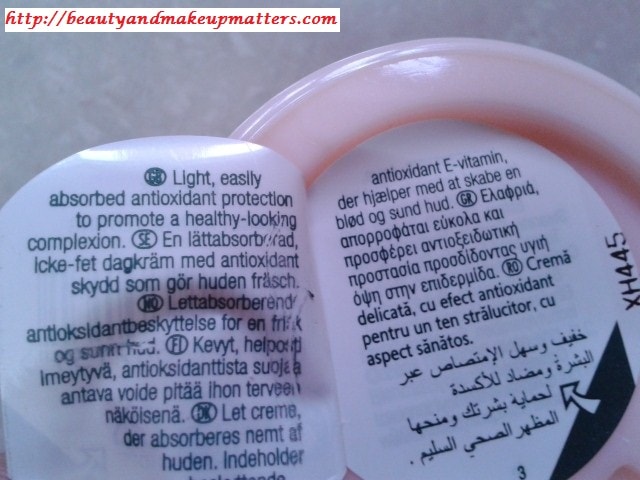 Ingredients:- Water, Isopropyl Palmitate, Sorbitol, Lanolin, Glyceryl Stearate, Cetyl Esters, Steareth-2, PEG 100 Stearate, Ceresin, Triethanolamine, Tocopheryl Acetate, Steareth-20, Carbomer, Fragrance, Methylparaben, Butylparaben, Ethylparaben, Isobutylparaben, Propylparaben, Red 4.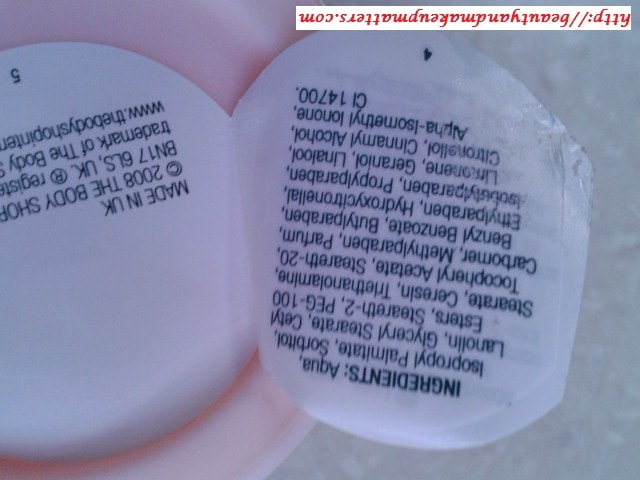 Price:- Rs.695 for 50 ml
Packaging:- The cream is contained in small round jar packaging with a screw cap. This cream also has an additional plastic lid similar to its night cream to protect the cream form contamination the lid. I was glad to see that its outer packaging is different from its nourishing night cream which helps me distinguish between these two by just looking at the jars. Moisture cream comes with a pink jar and black cap while night cream has an all in all pink packaging
My experience with The Body Shop Vitamin E Moisture Cream:-
Vitamin E Moisture Cream has a medium consistency neither too thick nor too runny. I took it to be a light weight moisturizing cream which will vanish into my dry skin but it actually went streaky when applied and refused to sink into the skin. The texture of this cream isn't thick or heavy but still I had to rub it hard to get absorbed completely.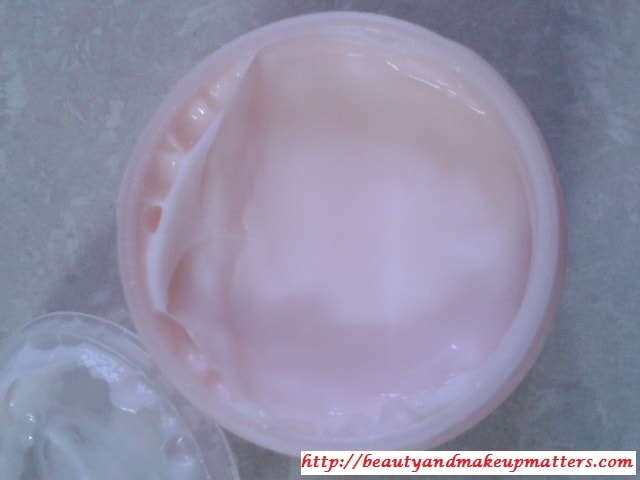 I have found a workaround to use this and instead of rubbing it I just spread it all over my face and leave for few minutes till the time I am done with body lotions. This way it gets absorbed without extra efforts and then I blend the residue of the cream left which immerse quickly into the skin.  The cream moisturizes my skin well and leaves it soft and supple. It provides nourishment to my dry and parched winter skin without making it greasy unlike its night cream. It infuses life in dull and lifeless looking skin and makes it bright and radiant. The cream has a mild scent common to all Vitamin E range products.
Don't Miss to Checkout:
Pros of The Body Shop Vitamin E Moisture Cream:-
Light creamy texture
Keeps my skin moisturized whole day
Doesn't break me out
No more dry patches
Mild fragrance
Though its unhygienic but I love the cute tub.
Cons of The Body Shop Vitamin E Moisture Cream:-
Quite expensive
Takes lot of time to get absorbed
Doesn't have an SPF so must use a separate sunscreen
Wouldn't suit oily skin
Contains lots of Parabens
Recommendation:- The Body Shop Vitamin E Moisture Cream has velvety soft texture but it takes long to penetrate in to the skin. The cream is decently moisturizing and keeps my skin hydrated for long. It doesn't feel heavy on skin nor does it leave any slippery film. It makes my skin soft and supple and keeps dry and stretchy skin at bay. I am not disappointed with its performance but still I wouldn't be re-purchasing.

If you don't mind its hefty price and an ardent fan of TBS products than you can give this a try or you can look out for cheaper option with similar skin benefits.
Rating:- 3.8/5
Have you tried The Body Shop Vitamin E Moisture Cream? Which is our favorite product from Vitamin E range?