The Body Shop Shower & Bath Gel Fuzzy Peach Review
Hello Everyone, Today I am to review another The Body Shop which I received as a gift, The Body Shop Shower & Bath Gel Fuzzy Peach.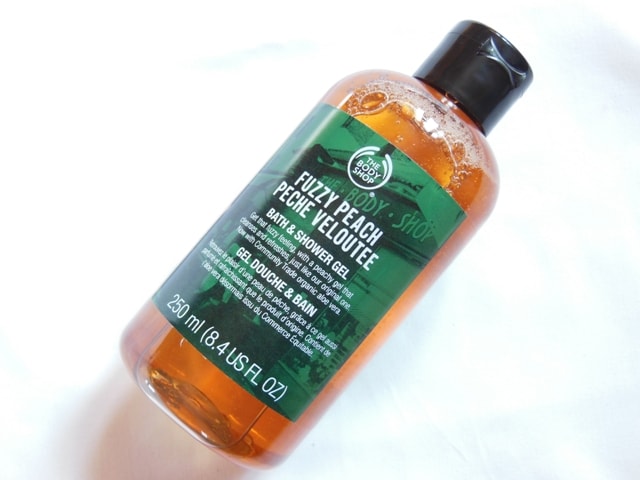 Product Claims: A beauty classic returns. This soap-free bath and shower gel leaves skin clean and subtly fragranced with the scent of peach.
Lather-rich
Peach scent
Bottle made from 100% recycled plastic
Direction for Use:- Lather up in the bath or shower using hands or a bath lily. Rinse thoroughly
Ingredients:- Aqua (Solvent/Diluent), Sodium Laureth Sulfate (Surfactant), Cocamidopropyl Betaine (Surfactant), Polysorbate 20 (Emulsifier), Phenoxyethanol (Preservative), Sodium Chloride (Viscosity Modifier), PEG-7 Glyceryl Cocoate (Emulsifier), Sodium Benzoate (Preservative), Parfum (Fragrance), Citric Acid (pH Adjuster), Benzophenone-4 (Sunscreen agent, Ultraviolet Light Absorber), Linalool (Fragrance Ingredient), Disodium EDTA (Chelating Agent), Limonene (Fragrance Ingredient), Prunus Persica Extract (Natural Additive), Geraniol (Fragrance Ingredient), Amyl Cinnamal (Fragrance Ingredient), Aloe Barbadensis Leaf Juice (Skin-Conditioning Agent), CI 14700 (Colour), CI 19140 (Colour).
Price:- Rs.340 for 250ml
Packaging:- It comes in a clear plastic bottle with black flip-open cap. The cap can be removed by rotating in clock-wise direction. The bottle is really soft but the cap is made of hard material and is a bit hard to open. It shuts nicely and wouldn't let the body wash leak during travel. Though the packaging is pretty simple but I kind of liked it.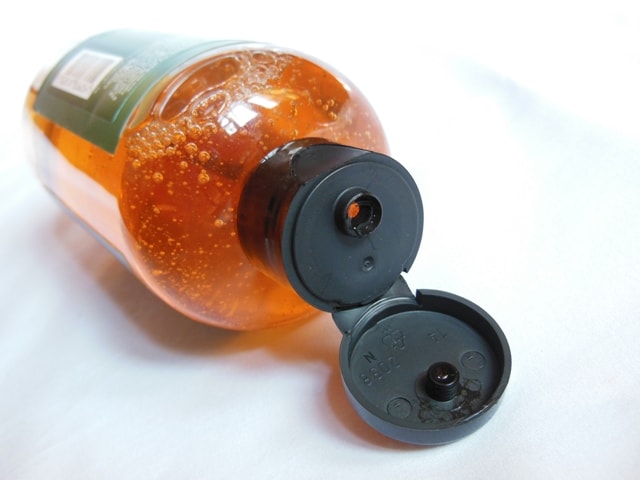 My experience with The Body Shop Shower & Bath Gel Fuzzy Peach:-
The Body Shop Shower & Bath Gel Fuzzy Peach is a light peachy-orangey colored liquid with runny gel like consistency. The texture is velvety smooth which gets applied easily. The first thing other than the texture that made me fell in love with it is its fresh peachy fruity fragrance. It doesn't smell artificial but similar to freshly picked peach fruits smashed between palms. It smells so delicious that I feel like tasting it. 😉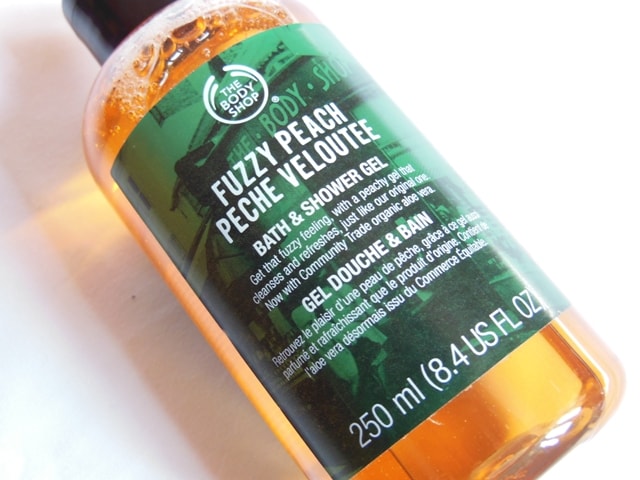 It gives a soft lather when used with a loofah and its mild formula gently cleanses the skin. The shower gel is a bit difficult to rinse and skin feels little slippery. I am happy to see that it doesn't rip the skin off moisture and really keep it smooth, supple and hydrated.
Swatch–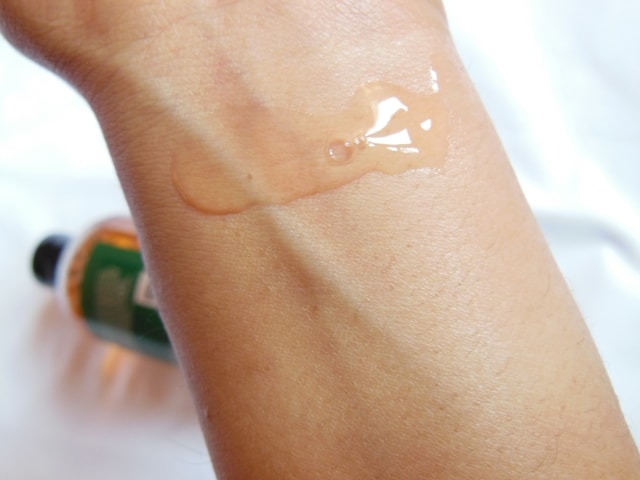 I really liked the Body wash till this point but was highly disappointed when the fragrance disappeared post-wash. It has a mesmerizing fragrance but that doesn't last long and it's gone even before I step out of shower
Pros of The Body Shop Shower & Bath Gel Fuzzy Peach:-
Spreads like a dream
Silky smooth texture
Lathers up nicely
Natural fruity fragrance
Leaves skin smooth and supple
Not at all drying
Great wash for summers
Cons of The Body Shop Shower & Bath Gel Fuzzy Peach:-
Price is on the higher side
Fragrance doesn't last long
Bit difficult to rinse
Recommendation:- The Body Shop Shower & Bath Gel Fuzzy Peach has a refreshingly fresh peach fruity fragrance without any synthetic or artificial notes. It doesn't leave skin dry but being dry-skinned I need to follow with a light moisturizer. It lathers well and is lightly hydrating which will work best for combination to oily skinned beauties. Overall, it is a good body wash with a divine fruity fragrance but it doesn't linger on and I need to layer it with a similar lotion or butter to keep the fragrance. If you are a TBS addict than you gotta try it, but for others the bad thing is the USP of this product, its fragrance wouldn't last long!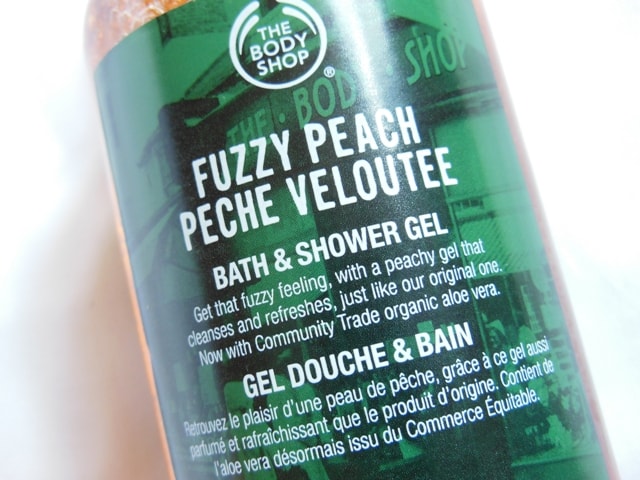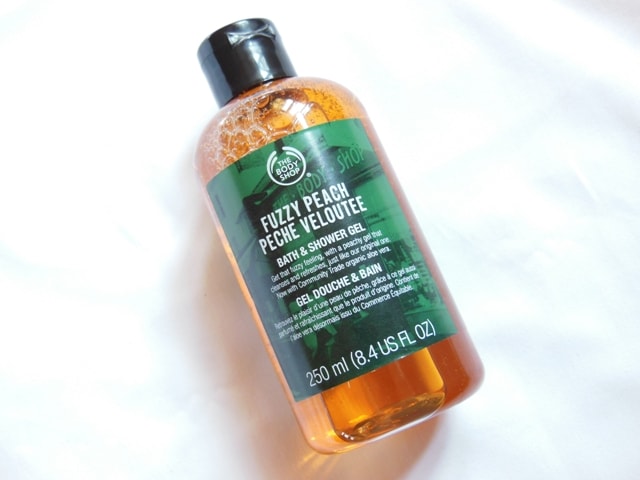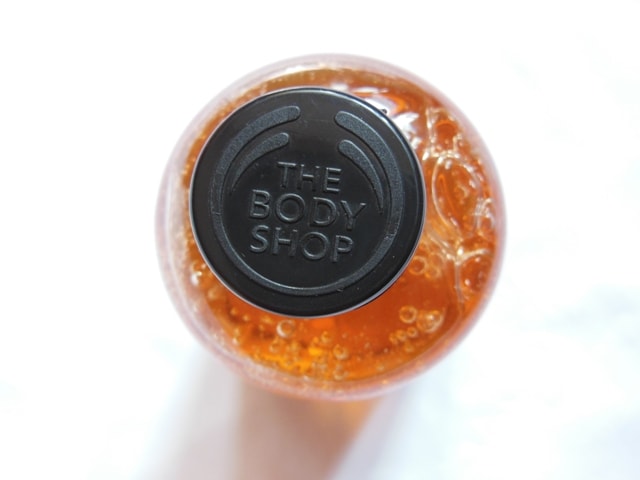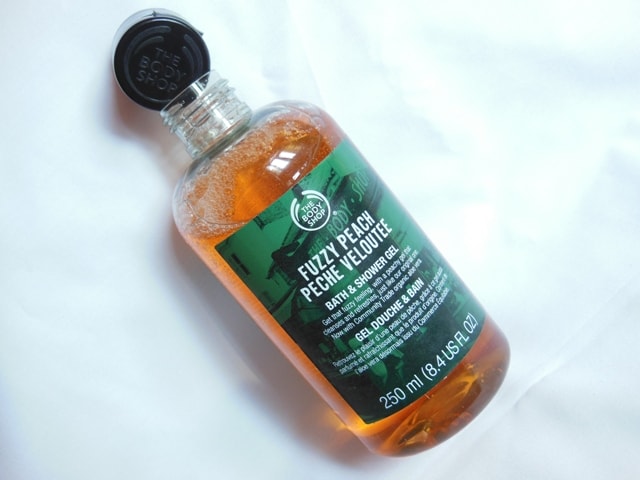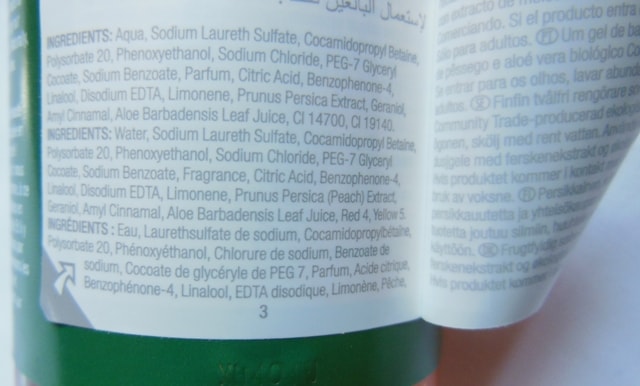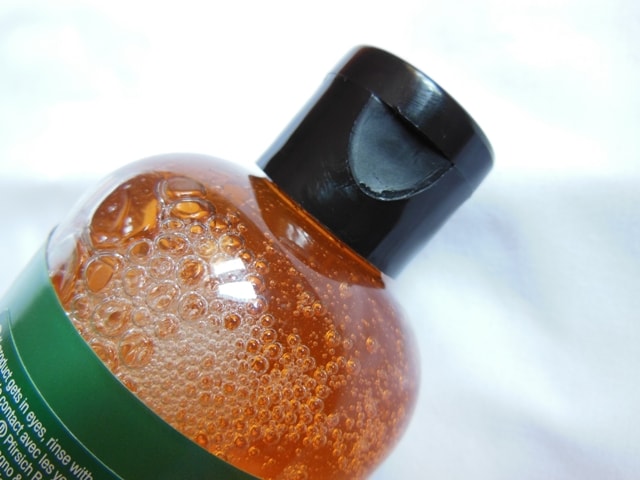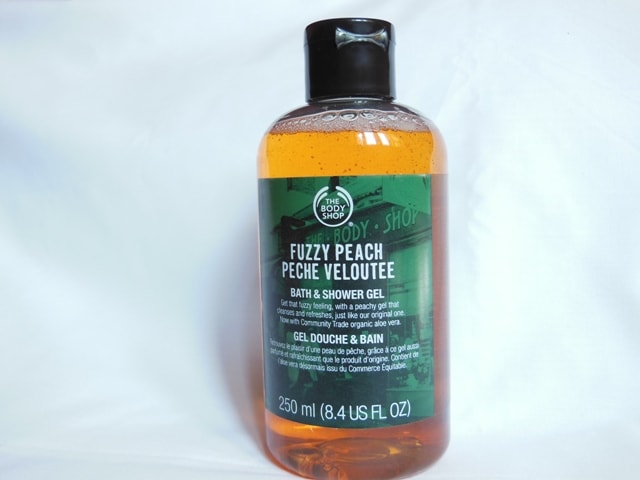 Rating:- 3.5/5
Have you tried The Body Shop Shower & Bath Gel Fuzzy Peach? Do you like Shower Gels or Creamy Body Wash more?