The Body Shop Blueberry Lip Butter Review
Helloo..
Today I am going to review my first lip butter from the newly launched The Body Shop Blueberry collection. I have been purposefully avoiding these as I don't like dipping my fingers in the pot but it was on of those days when you want to break all your inhibitions and are set to change the world. 😉 . So, lets checkout how I liked this The Body Shop Special Edition Blueberry Lip Butter.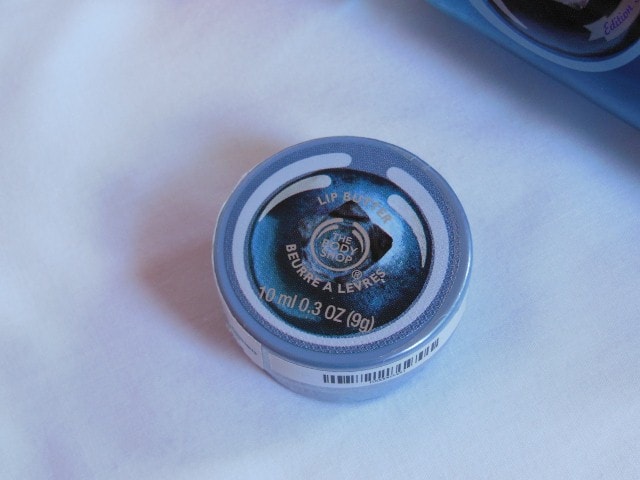 Product Claims: This buttery balm melts onto the lips for instant hydration.
Buttery texture
Leaves lips feeling soft and smooth
Contains blueberry extract
Direction for Use:- Apply to the lips as required throughout the day
Ingredients: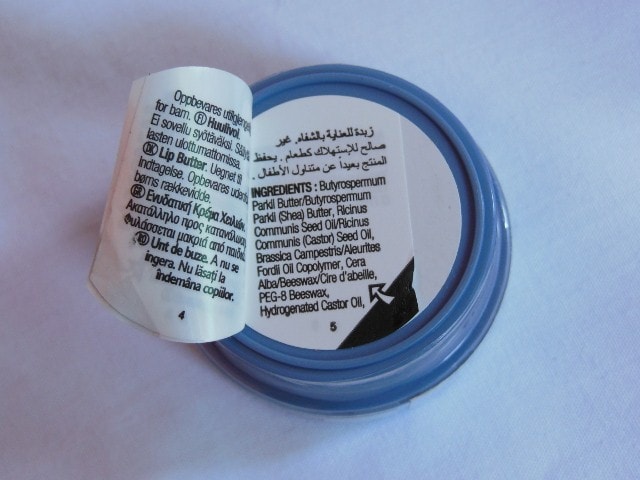 Price:- Rs.350 for 10ml
Shelf Life:-3 years from the Mfg date.
Packaging:- The lip butter comes in a tiny tub type packaging which is really cute but as always the tub packaging's are unhygienic to use and can be quite problematic if you keep long nails as the butter is going to stuck in there every time you dip in fingers to pick up the butter.
My experience with The Body Shop Blueberry Lip Butter :-
Blueberry Lip Butter isn't blue in color like berries but on the contrary is creamy white colored butter which melts on the first touch of finger tips.
The first thing that caught my attention is its sweet fruity scent which smells as fresh as ripen berries. Usually, sweet scents don't blend well with my senses but The Body Shop is an exception, I have earlier loved its peach scented shower gel too which is another fruity fragrance that smelt just like peaches to me without any artificial sugary sweet notes. The fragrance is not subtle and I like it even more for that, it is a little overpowering but not in a bad way!
Lets move on the performance of the butter, it goes on smoothly and melts to give a comfortable feel on lips. It leaves a light slick layer on lips which get absorbed in due time post application. It doesn't feel heavy or sticky on lips but I have noticed that it gives a whitish cast (temporary one) to lips.
It satiates lips with its lovely moisturizing formula which makes lips soft and smooth. Blueberry lip butter has become a staple in my night care routine which keeps my lips happy and healthy!
Pros of The Body Shop Blueberry Lip Butter Review:-
Light weight texture
Melts quickly on application
Moisturizes well
Lovely fruity fragrance
Tastes sweet.. 😉 ( Yes I licked my lips once to check that )
Makes lips soft and smooth
Great for dry chapped lips
Cons of The Body Shop Blueberry Lip Butter Review:-
Slightly heavy on pocket
Leaves a white cast on lips
Unhygienic tub type packaging
Recommendation:- The Body Shop Blueberry Lip Butter has a light buttery texture which melts quickly on lips to give a comfortable feel. It has a delicious fruity berry scent and flavor that I love to the core. It leaves my lips soft and moisturized giving a long lasting nourishment and smoothness. My lips are having a love affair with this Blueberry lip butter. Highly recommended!
Rating:- 4/5
Have you tried The Body Shop Blueberry Lip Butter? Which is your favorite lip care product?