TBC By Nature Sun Protection Range Review
In Summers, the top most thing on my list is Sun protection. I get tanned super easily and that why I am a little extra cautious to not step out with a sunscreen. I have tried quite a few of sunscreens and my favorites are Organic Harvest Sunscreen and Neutrogena Sunscreen. Today, I will talk about not just sunscreen but the whole range of Sun Protection from TBC by Nature which includes TBC by Nature Sunblock Spray SPF 30, TBC Sunblock Mattifying Cream SPF 30, TBC Powder D tan++ Scrub.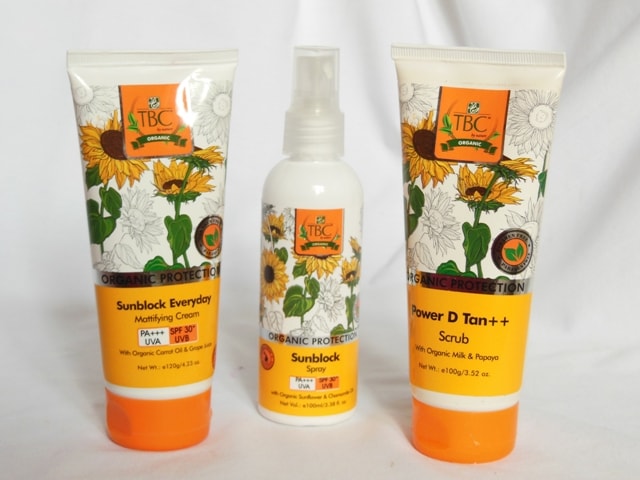 TBC by Nature Sunblock Spray SPF 30
Price: Rs 249 for 100ml
TBC by Nature Sunblock Spray comes in a white colored plastic bottle with a pump dispenser because it is a spray sunscreen. I like that the spray nozzle does a good job at product dispensing. The sunblock is a white colored lotion with thin runny consistency. It has light weight formula which spreads easily and with a little massage gets absorbed into the skin. The formula is oil free, so it doesn't feel oily or sticky. It is enriched with Vitamins, Essential Oils and Natural Extracts like Chamomile Flower Oil which has antioxidant properties and also calms and soothes the skin, Green Tea Extract. Aloe Vera Juice Avocado Oil, Jojoba Seed Oil, Moringa Seed Extract and a few more.
I like to use this as a body sunscreen and it works well. It comes with SPF 30 which is good enough for me as I don't stay out for long in the sun.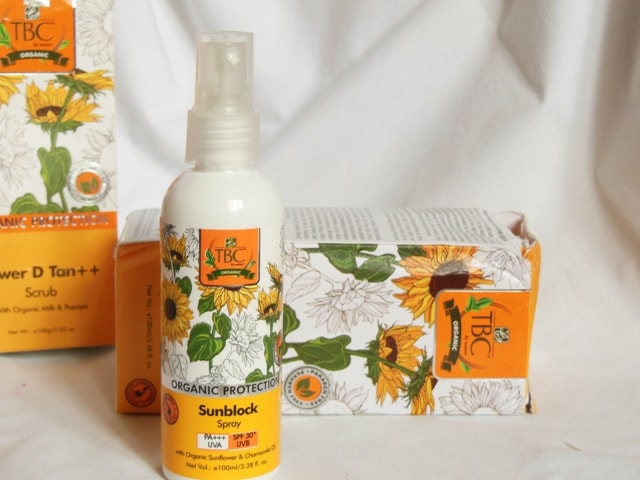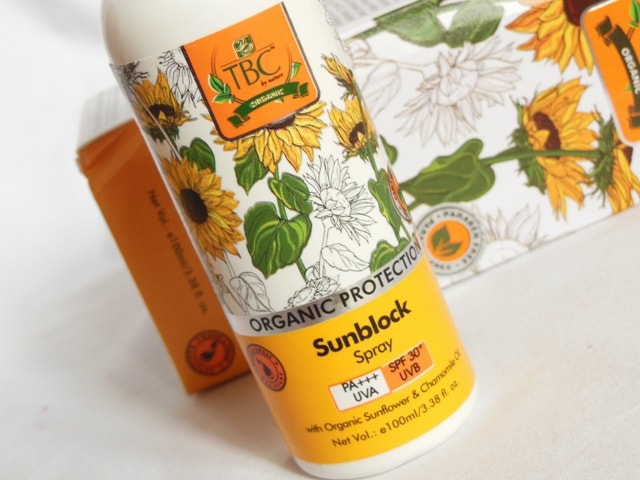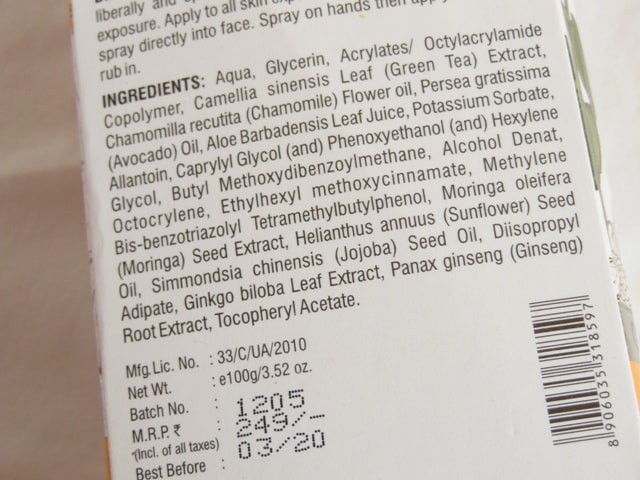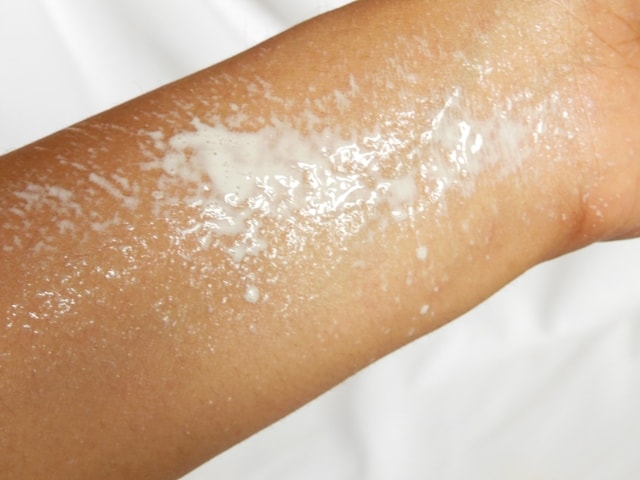 TBC by Nature Sunblock Everyday Mattifying Cream SPF 30
Price: Rs 349 for 120ml
TBC by Nature Sunblock Everyday Mattifying Cream comes in a tube type packaging. It is a lightweight cream with thin runny texture. It quickly sets to a matte finish which I have never experienced before in a sunscreen. It doesn't feel sticky, heavy and no white cast at all. It contains physical Sunscreen (Titanium Dioxide) along with antioxidants free radicals to avoid any damage caused by sun. The formula is also enriched with Sunflower Oil, Carrot Seed Oil, Sweet Almond Oil and Grape Juice, Aloe Vera Juice.
SPF 30 is decent enough to be worn for shorter durations in the Sun. I am quite impressed with the performance of this sunscreen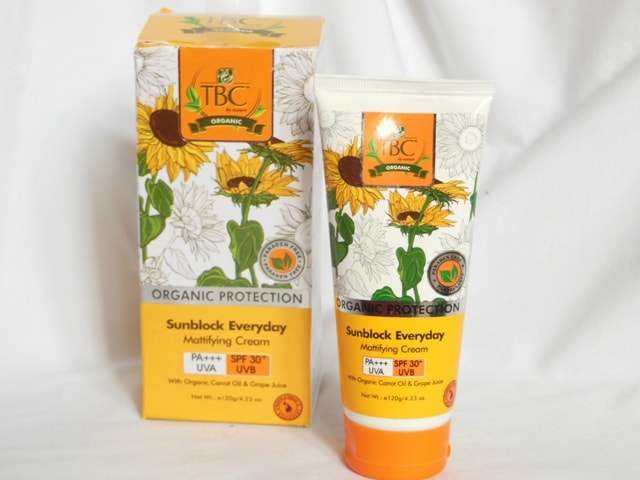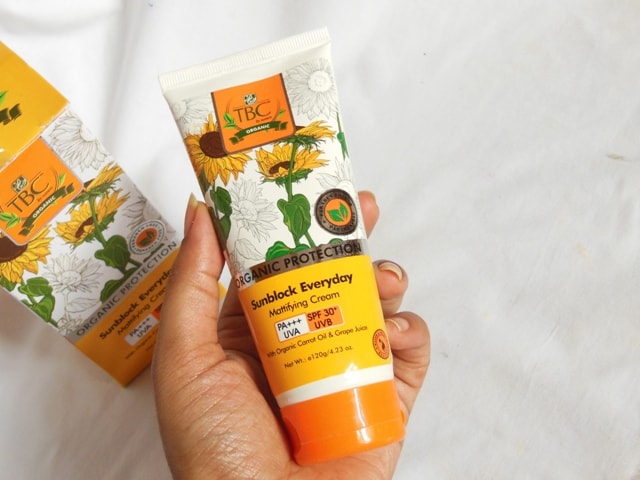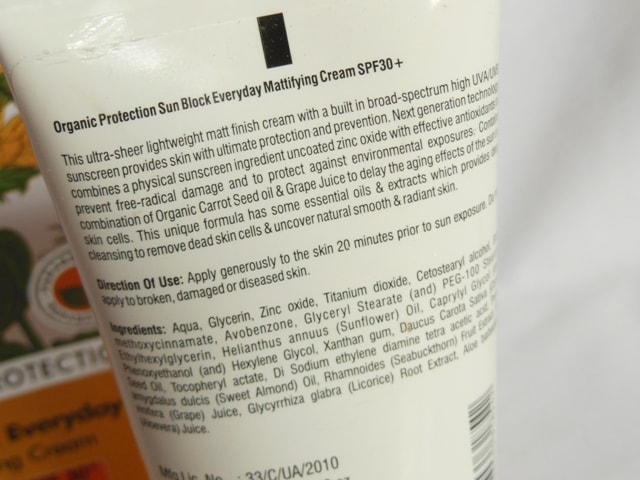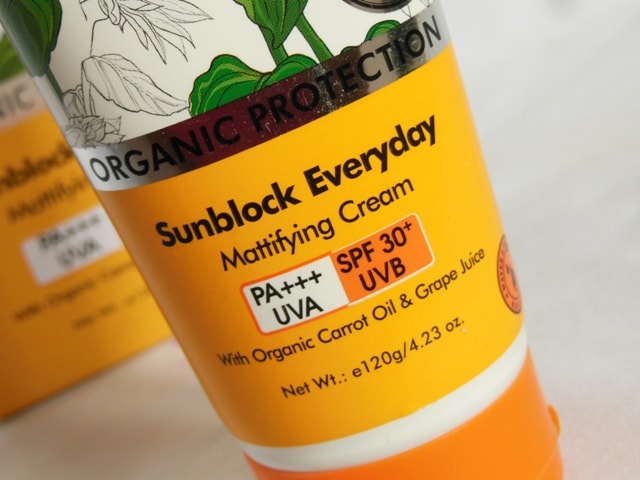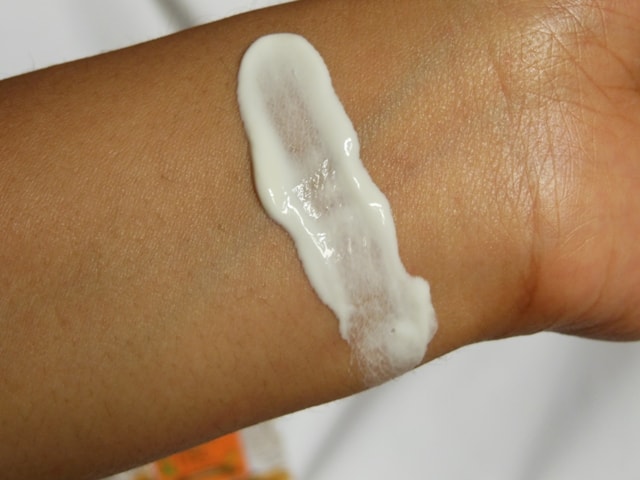 TBC by Nature Power D Tan++ scrub
Price: Rs 399 for 100ml
TBC by Nature Power D Tan++ scrub is an Anti-Tan scrub which comes in a tube packaging. It is an orange colored scrub with thick creamy texture and mild granules. It claims to improve skin texture and reduce tanning by exfoliating dead skin cells. But I found the texture a bit creamier and the granules quickly dissolved when rubbed with water. I actually don't feel any exfoliation action. It can make a very gentle skin polisher but not a scrub.
The formula is enriched with Olive Oil, jojoba Oil, Cucumber and Pomegranate extract along with Sandalwood oil, Papaya Extract and Milk enzymes which are all good for skin. I wish it was a bit more exfoliating to act as a scrub. But if you are into mild scrubs go ahead and try it!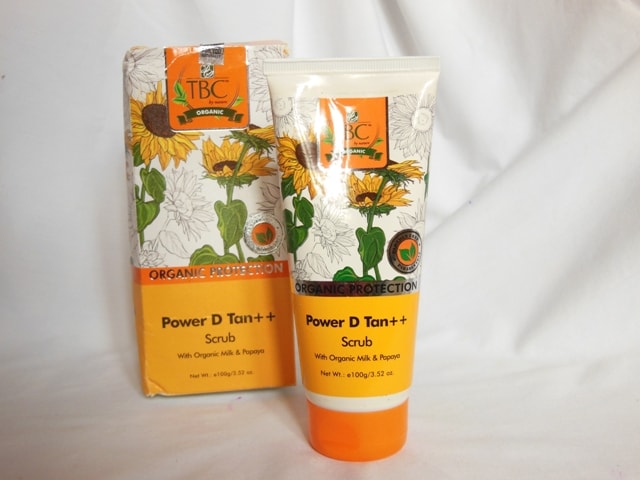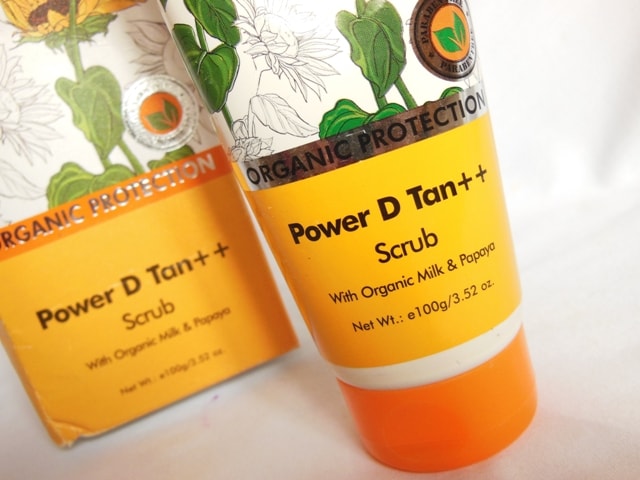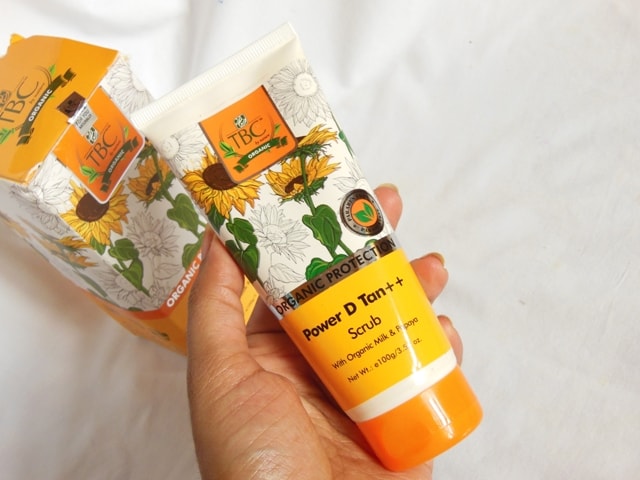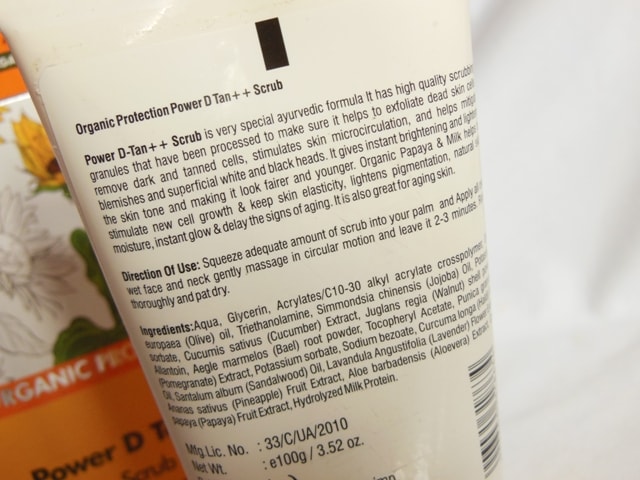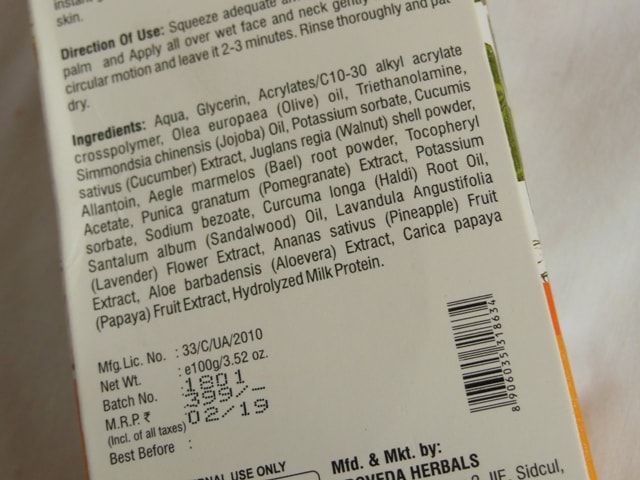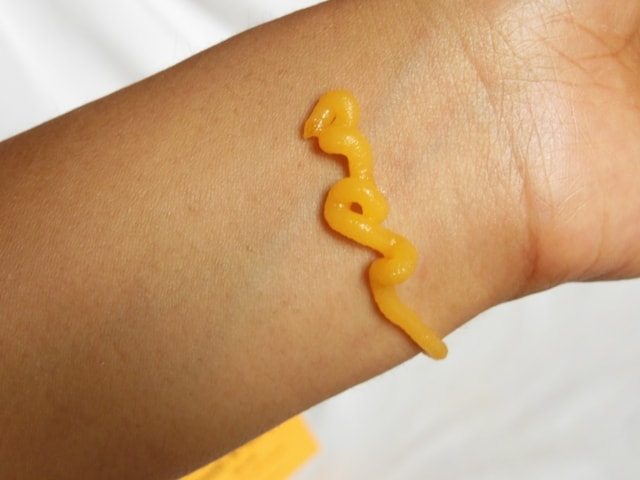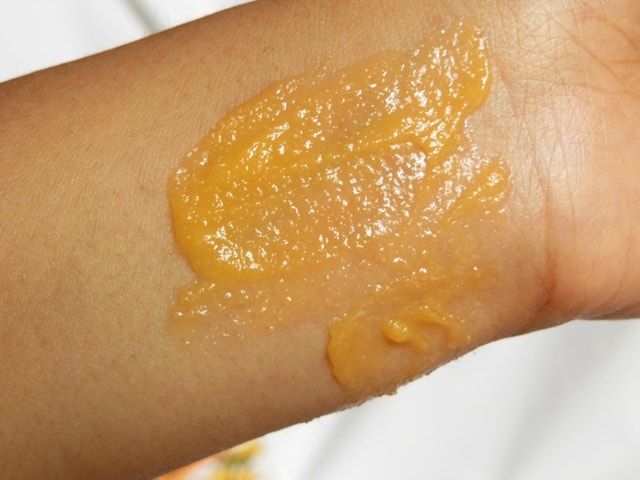 Recommendation: I like the vibrant packaging of these products with a sunflower image on them. Also, the packaging is hygienic and convenient to use. In general all the products are Silicon free, Paraben free, Fragrance free and cruelty free. Also they are enriched with lots of natural oils and extracts. I love the mattifying Sun block cream and the Spray.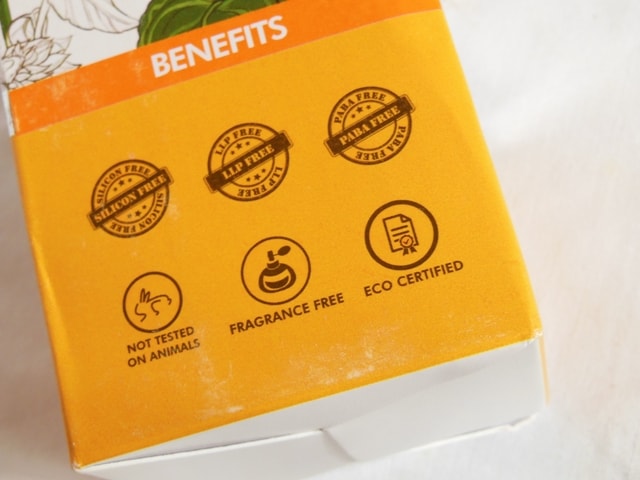 Have you tried TBC by Nature Sun Protection Skincare Range? Which is your favorite product here?
PS: Product sent by brand for consideration but honest and unbiased opinion