Tag Post: This or That Beauty Tag
Hello Everyone, I have been tagged by lovely "Asmitha" from "Makeup and Nail Paints" and sweet "Rajani" from "Perfecting the Imperfections". I was meant to have done this long ago but thank you girlies for waiting patiently. So, finally the Tag post is here.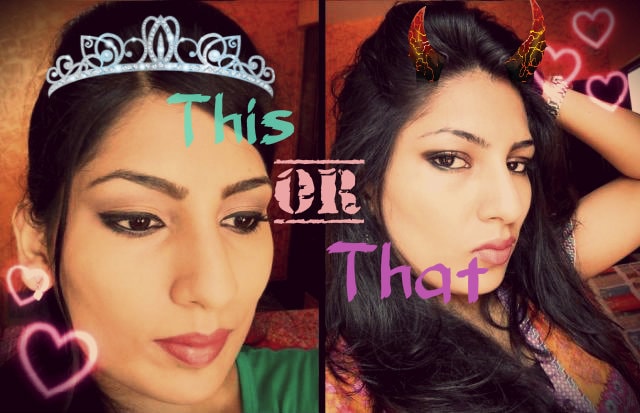 MAKEUP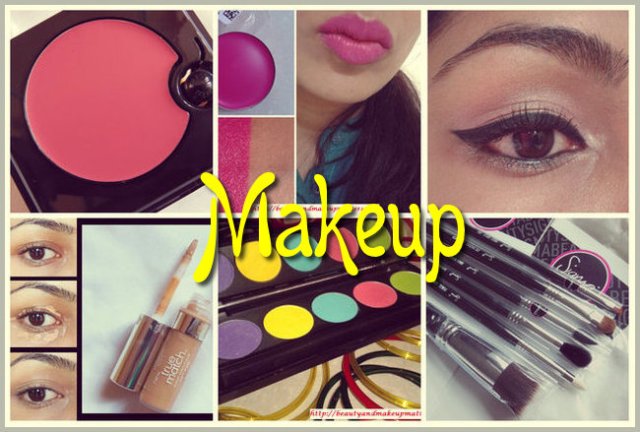 Blush or bronze– Blush
Lip gloss or lipstick- Lipstick all the times and now I can add the Lip stains as well
Eyeliner or mascara-Eyeliner.. cant live without one!
Foundation or Concealer- 

Concealer..I love the bright look for face I can mange with a BB cream 😉

Neutral or Colored eye shadow- Colored Eye Shadow.. without any doubt!
Pressed or Loose eye shadow- Pressed eye shadow.. yet to start with loose ones, please gift me somebody 😛
Brush or Sponge- Brush, Brush, Brush..They are a blessing and makeup is so much fun with them
NAILS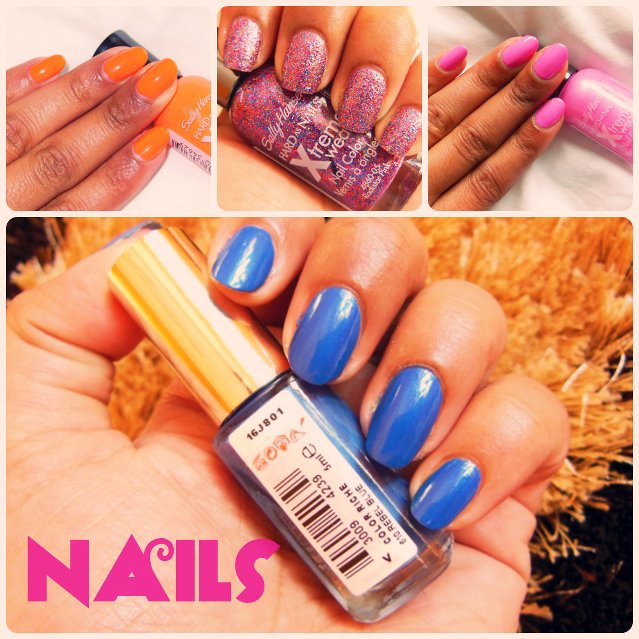 OPI or China Glaze-

OPI.. Havent tried any of these but would love to start with OPI's … sounds similar to Opulance

Long or Short- 

Long

Acrylic or Natural- Natural.. I like them better
Bright or Dark- 

Bright.. neon would be killer

Flower or no Flower- No flower .. I like geometric designs more. 😉
BODY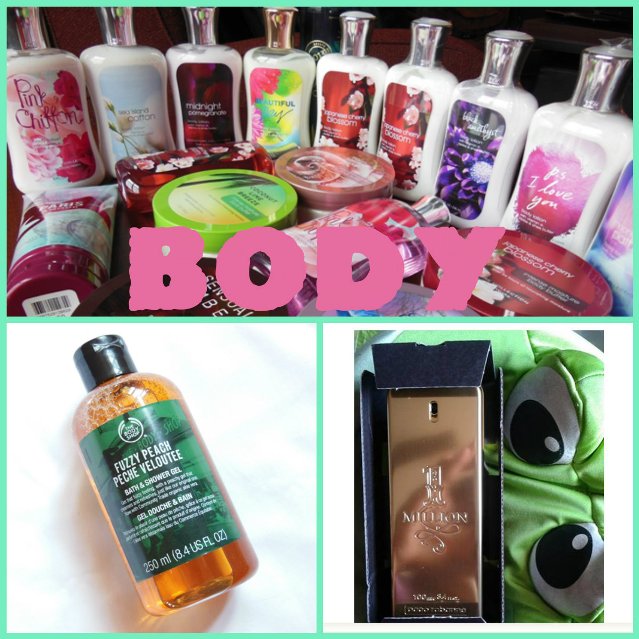 Perfume or Body splash- Perfume.. So , many fragrances to choose from woddy, oriental, spicy, exotic and have to die for packagings
Lotion or Body Butter-Both for me.. Butters in winters and lotion anytime!
Body wash or Soap-Body wash.. they are total luxury
Lush or other- 

Lush.. yet to start with it!
FASHION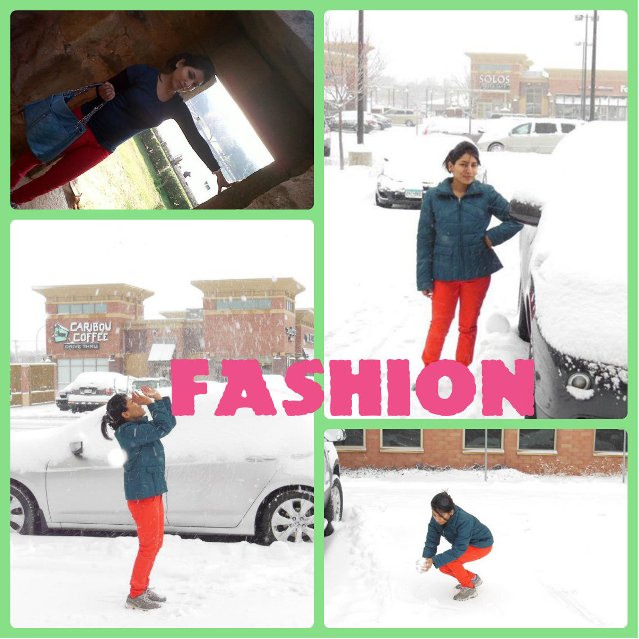 Jeans or Sweat pants-

Jeans..

Long sleeve or Short Sleeve- 

Long Sleeve .. they look elegant and also save my arms from tanning!

Dress or Skirt-

whichever is shorter.. 😉

Stripes or Plaids-

Plaids

..
Studs or Dangling earring-

Both.. usually Studs but for special occasions it has to be glorious

Danglings..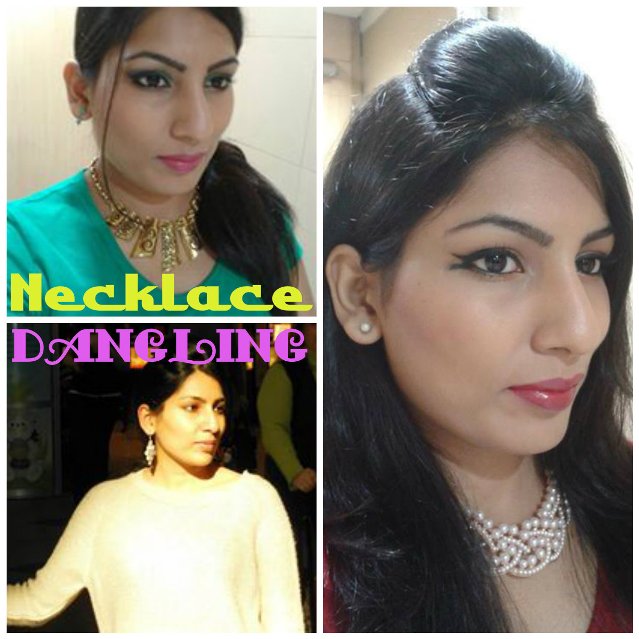 Necklace or Bracelet- Necklace.. new found love <3
Heels or Flats-Heels… Must have for me
Cowboy boots or Riding boots-Riding boots… they look sooo sexy
Jacket or Hoodies-Jackets..
Forever 21 or Charlotte Russe-Charlotte Russe..
HAIR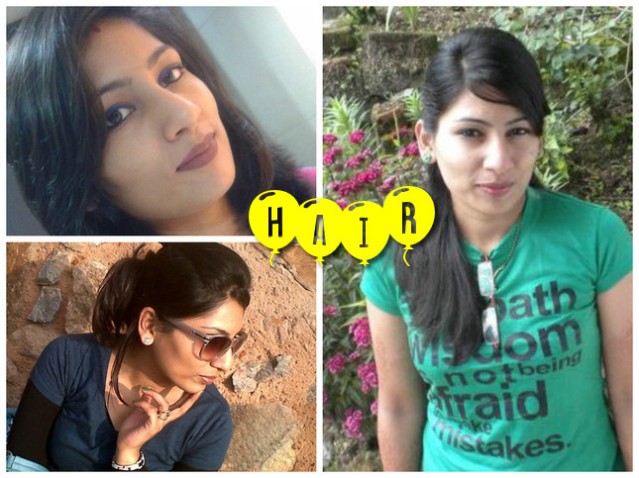 Curly or Straight- Mix of both.. straight from top and curls at the end!
Bun or Polytail- Bun.. The vintage touch
Bobby pins or Butterfly clips-Butterfly clips.. cuutteee!
Hair Spray or Gel-Hair spray.. easy to use!
Long or Short-

Long ..they used to be very long and now I want them back

Dark or Light-Dark.. light wouldn't work for Indian skin tones!
Side swept bangs or Full bangs-

Side swept Bangs..

Up or Down-Down.. Let ur hair down and dance .like crazy!!
RANDOM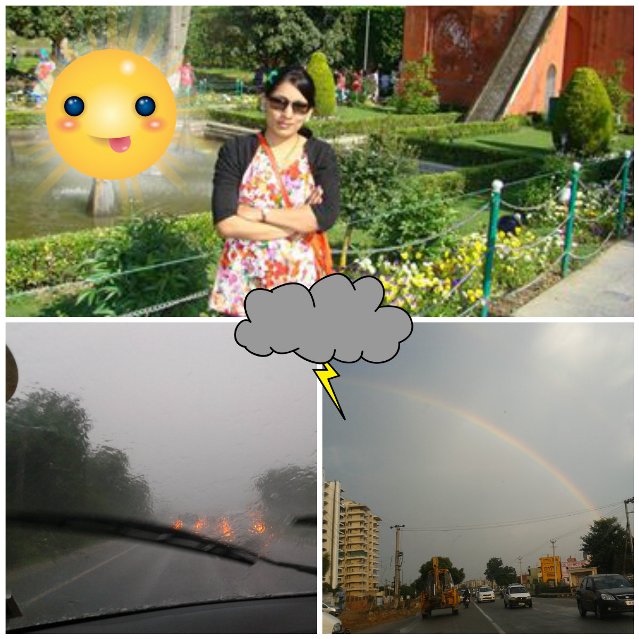 Rain or Shine- Rain.. they are beyond beautiful
Summer or Winter-Summers.. in an AC room! 😉
Fall or Spring-

Spring…its beauty everywhere!

Chocolate or Vanilla-

Chocovanilla ..its heavenly!!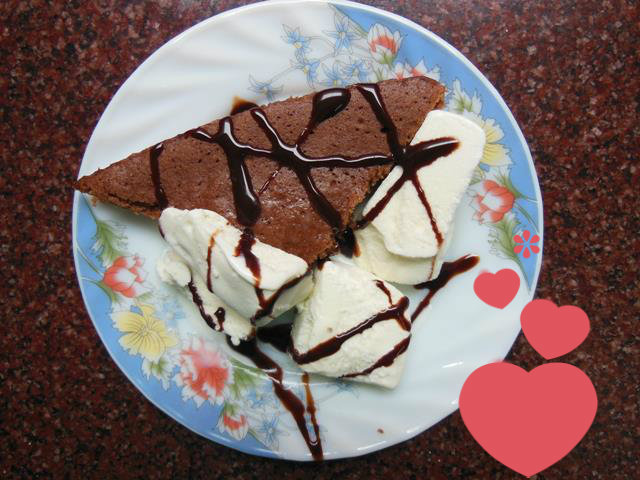 Pheww.. This is It! Hope you enjoyed reading it as much as I did..
Is anyone out there left with this Tag? If you are the one, I am tagging in this This Or That Fun Beauty Tag!