Tag Post: Leibster Award
Thanks to Asmitha from http://makeupandnailpaints.blogspot.in for nominating me "Leibster Awards". Most of you must be thinking whats with that.. right! Here is what I find out about these on Google.. 🙂
Actually Leibster is a German word which means sweetest, beloved, nicest. "Liebster Award" is given to upcoming bloggers for their wonderful blog, praise-worthy performance and to encourage them to continue their work. It includes answering a set of questions and tagging others with another set of questions.. 😀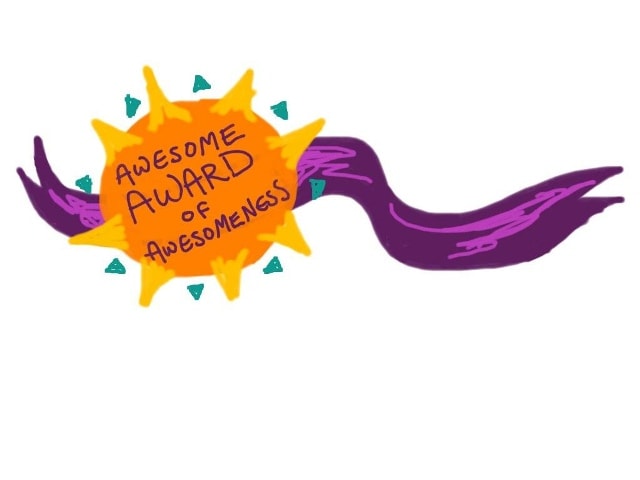 Here is my answers to the questions asked by her –
1.What is the first makeup product you got?
— > Lakme Satin Jumbo Kajal and  Lakme Insta Liquid Eye Liner
2.What is your favourite jewellery?
–>  I am mad about rings but also can't live without earrings.
3.Which brand do you wish to try so eagerly?
– ->Chanel, MAC, Bobbi Brown the list is endless. I am yet to try any high end brand so there are a lot many that I wish I could lay my hands on.
4.Which product do you avoid the most?
–> Bronzers and Highlighters. I am still a novice at enhancing contours of face using these, so as of now I am avoiding these but would love to learn that art.
5.What is your favourite drugstore and high end brand?
–> For drugstore its hands down Maybelline, haven't actually tried any high-end but for mid-priced range it is going to be INGLOT .
6.What is your favourite lipbalm?
– ->Maybelline Baby Lips Lip Balm, the name, texture, packaging everything is so girlyy!!
7.Which one product you wish you possess the entire life time?
–> Whatt only one..how could I name a single product here 😛 o kk enough of drama !! I think it will be my treasured INGLOT Freedom system palette. I love it to the core and couldn't think of leaving it at any point of time.
8.What is your favorite home remedy?
–> Curd and Lemon Pack. I use it both for face massage and hair massage. Not only it is super-easy to prepare. It does an awesome job at nourishing my skin and hair leaving them all healthy and glowy!
9.What is your recent favorite blog?
—> Forever Magnifico, I love your writing , like your clicks and looks. Way to go girl!!
10.What is your favourite online shopping site?
–> I have been totally out of online shopping since last few months. It used to be medplusbeauty.com but now itching to do some from Jabong.com
11.How recent do you purchase your makeup products?
–> All depends on my mood and requirements, but usually once in a month.
Pheww..!! Well this is all about me and my picks, time to tag some amazing beauties from this blogging world and get to know more about them.
The set of questions I would like to ask them-
Your current and all time Favorite Blog? (I know urs is awesome 🙂 )
Your favorite YouTube Beauty Guru?
How many hours do you spend on your blog?
How is your day-to-day routine and how do you combine it with blogging?
Name one thing in your makeup stash that you can't go out without?
Do you give more importance to the writing or the visual?
How much do you spend monthly on makeup purchases?
If given a chance where would you like to splurge Makeup/Clothes/Accessories?(Choose only one 😛 )
When it comes to skincare, which one would you go for an expensive pack or a home remedy?
Which one you prefer, Online shopping or Counter shopping?
Do you read reviews before making purchases or read them afterwards?
Which part do you like to click more – your eyes/lips/face/full?
Now, here comes the list of Beautiful Bloggers .. 🙂
Vipra (ForeverMagnifico)
Richa Saxena (CoralwiththeBlues)
Agnibanya (Agnibanya.blogspot.in)
Heena (VanityCaseBox)
Sugandha (Glam-me-Gal)
Radha (IndianBeautyZone)

Tejinder (Random :P)
Neisha (IndianBeautyForever)

Preeti Kaur (PersonalFashionHub)

Gowthami Sundara (beautyfrontline)
Parita (MyVanityTreasures)
Hope you like the set of questions.. waiting for you all to spill the beans!! 🙂