Faces Canada Long Wear Eye Pencils
Hello everyone,
Today I will be showing all of my Faces Canada Long Wear Long Pencils. Faces is my favorite brand when it comes colored eye liners.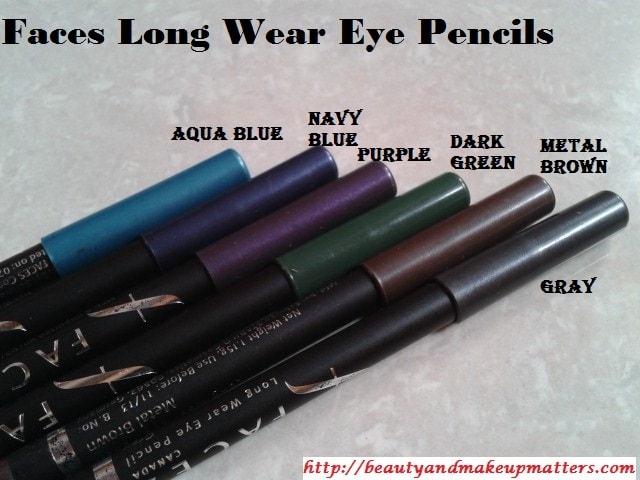 Faces Canada Long Wear Eye Pencils shades that I own:-
Earlier they were priced at Rs.249 but now Faces considering the popularity of the liners have shoot up the prices of its most shades like Navy Blue, Turquoise Blue, Purple and Forest Green to Rs.349.
I love the formula of the eye pencils as they are extremely creamy and glides like butter on eyes. These are greatly pigmented and also their smudge-proof feature makes them last whole day on eyes with minimal fading.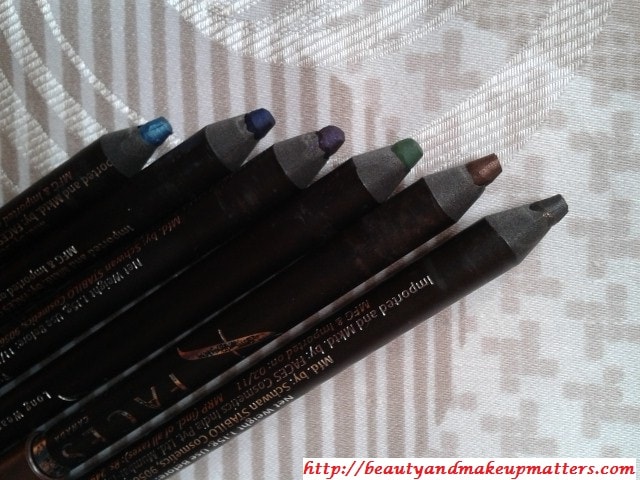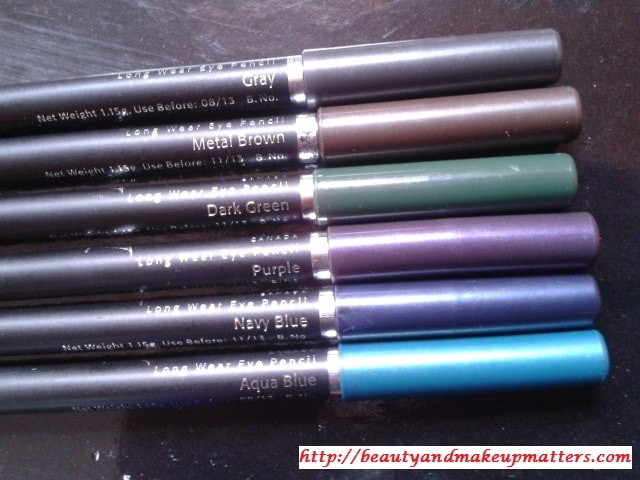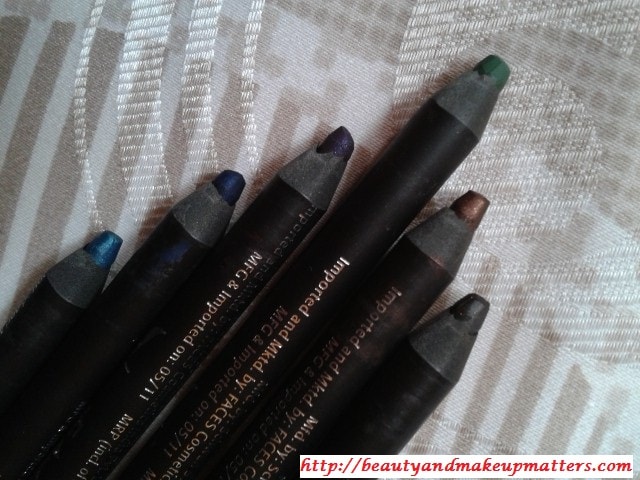 From the ones I have, Navy Blue and Dark Green has slightly matte finish while the rest of them Aqua Blue, Purple, Metal Brown and Gray  has a tiny shimmer specks which gives them a lovely metallic sheen.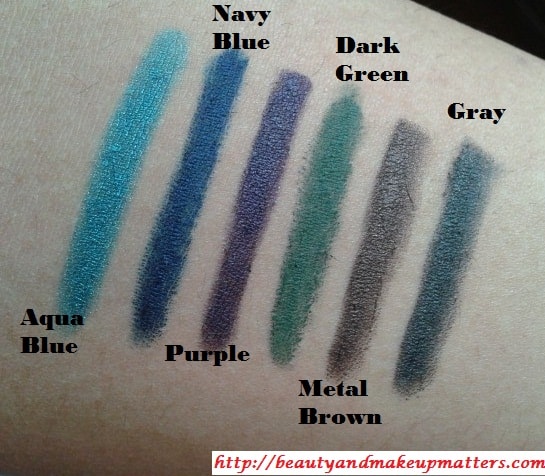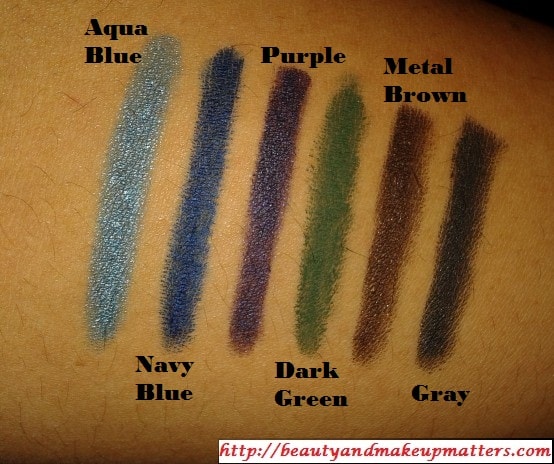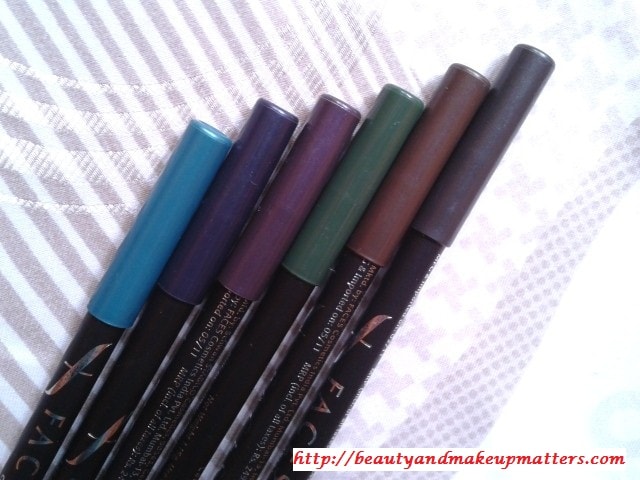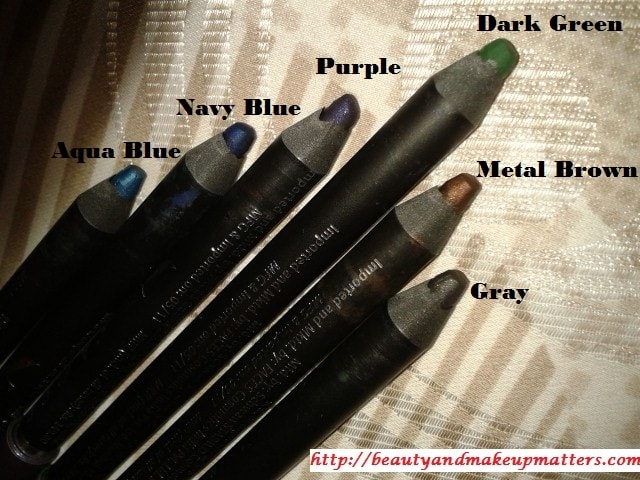 Don't Miss to Checkout:
I love Purple and Metal Brown the most, and trying to get the Forest Green shade asap. 🙂
Have you tried these eye pencils?Which one would you pick?