Swatch Fest – 5 Maybelline Express Finish Nail Paints
Maybelline is one of the most trusted cosmetic brand, which comes up new products every now and then. Today, I will be sharing my Maybelline Express Finish Nail Paints collection.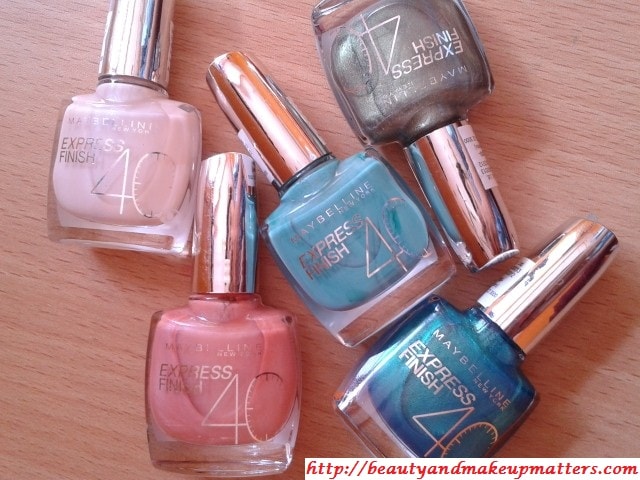 I liked  Maybelline Coloroma Nail paints for their quality and affordability but the range was lacking vibrancy in its shade collection which was very well complemented by the newly launched  Maybelline Express Finish Nail Paint collection.
Express Finish Nail Paints have a wide range of shades in various finishes. I love the metallic and creamy finish nail paints from Express finish. With my favorite being the Turquoise Blue, Khakhi Green and Turquoise Green. I didnt like the pearl finishes  So Natural and Pearly Pastel as they dried to a slightly matte finish instead of glossy.
I really liked how quickly they dried to a glossy creamy finish and lasted for 3-4 easily without any major chipping. The formula is pigmented and goes opaque in 2-3 coats.
Dont Miss to Checkout: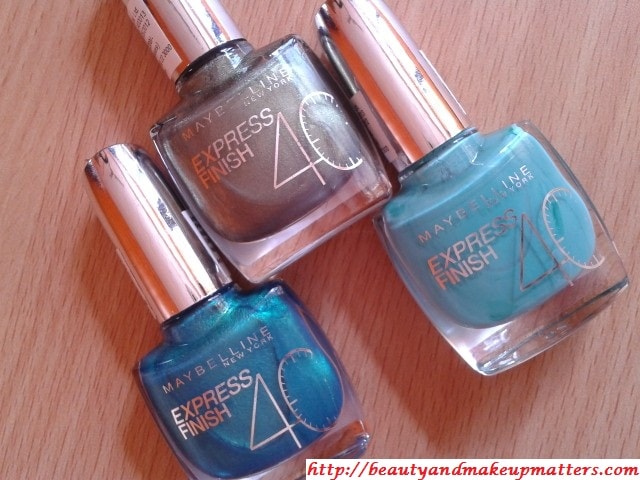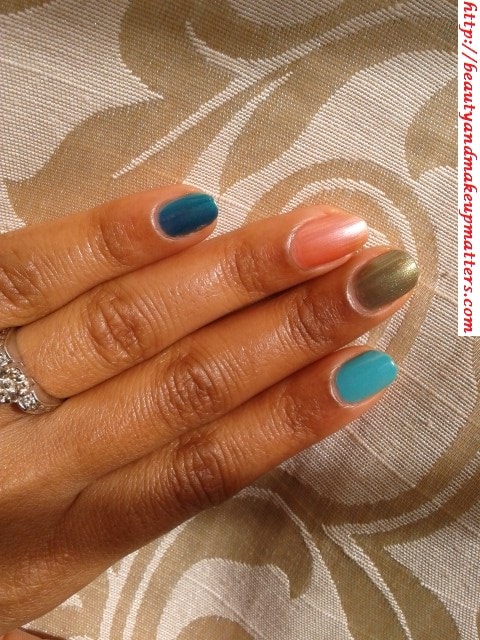 Have you tried Maybelline Express Finish Nail Paints? Which is you favorite shade?