4 Maybelline Color Tattoo Eye Shadows
Today I am going to share with you the swatches of my Maybelline Tattoo Eye shadows. I own these beauties in four gorgeous shades.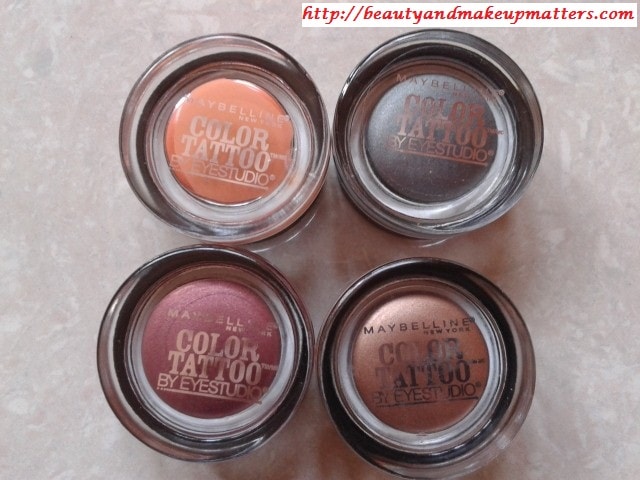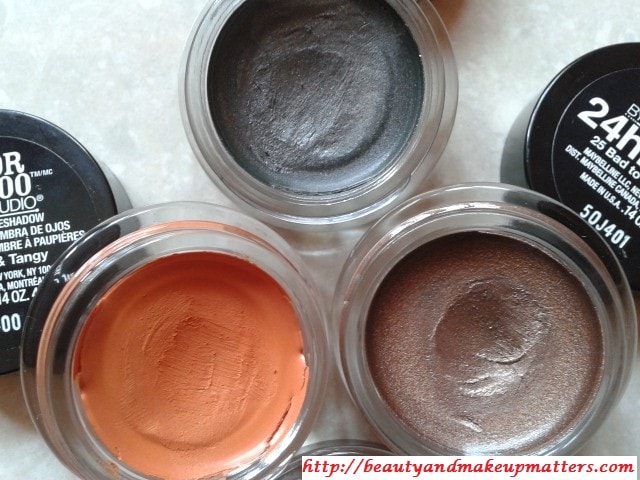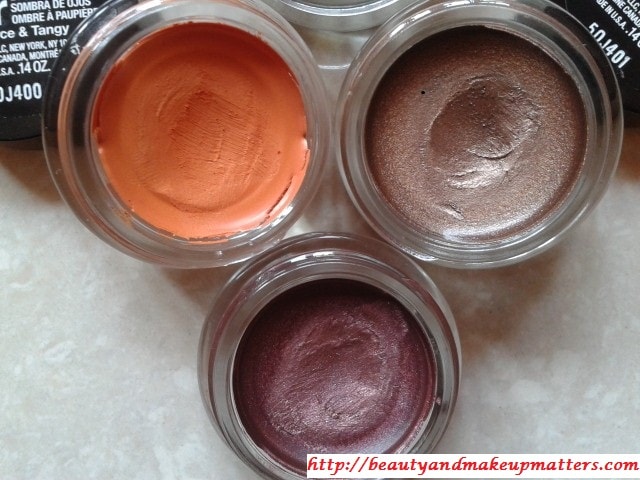 1)      Maybelline Pomegranate Punk Color Tattoo Eye Shadow:- Pomegranate Punk is an amazingly wonderful shade with slight reddish-pink tint with a coppery brown base in smooth shimmery finish. Looks beautiful on it own and makes a lovely everyday eye shadow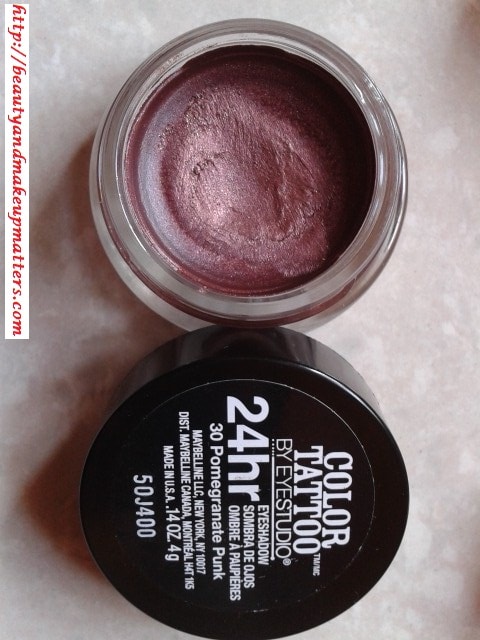 2)      Maybelline Audacious Asphalt Color Tattoo Eye Shadow:- Audacious Asphalt is stunning grayish black eye shadow with oodles of silver shimmery. The shade will make a great base for smoking hot Black Smokey eye make. I did a grayish black smokey eye look using this and Revlon Black eye shadow from Revlon Custom Eyes Palette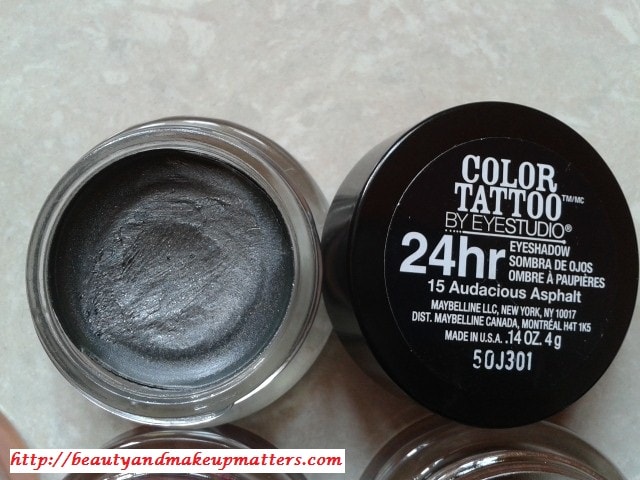 3)      Maybelline Fierce and Tangy Color Tattoo Eye Shadow:- Fierce and Tangy is a bold orange shade with subtle yellow shimmers. If you prefer wearing such out of league colors than must give this one a try. I paired it with L'Oreal 24hr Super Liner Gel Liner in Brown and it went from bold to wearable.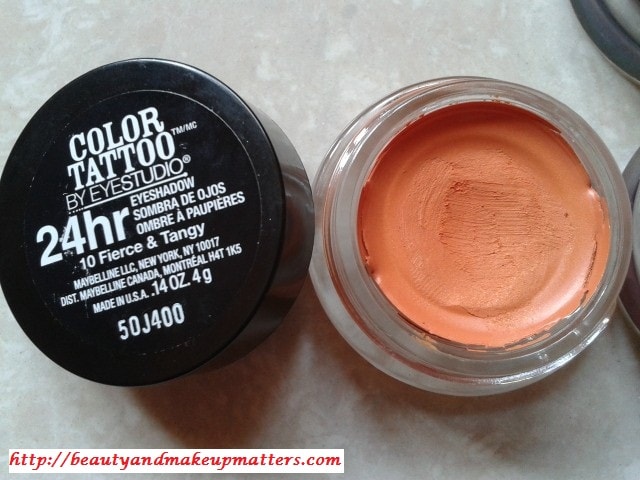 4)      Maybelline Bad To Bronze Color Tattoo Eye Shadow:- Bad To Bronze is shimmery bronzy brown eye shadow. The color doesn't show u much on my lids but it works wonderfully well as an Eye Shadow base. I love to do brown Eye using this as a base you can checkout the Smokey Brown Eye Look I did using this.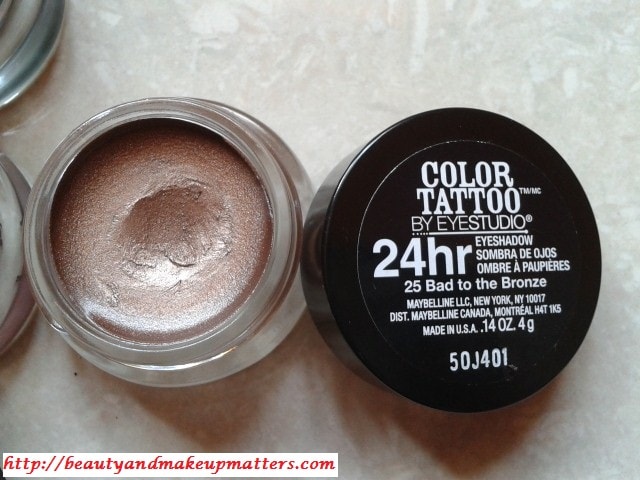 These are my favorite eye shadows I have tried and with this affordable price tag I am dying to add rest of the shades quickly into my vanity. I just wish Maybelline launches rest of the shades soon in India 🙂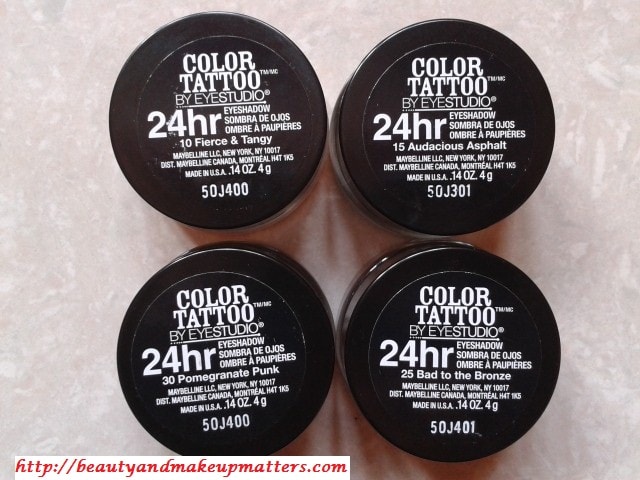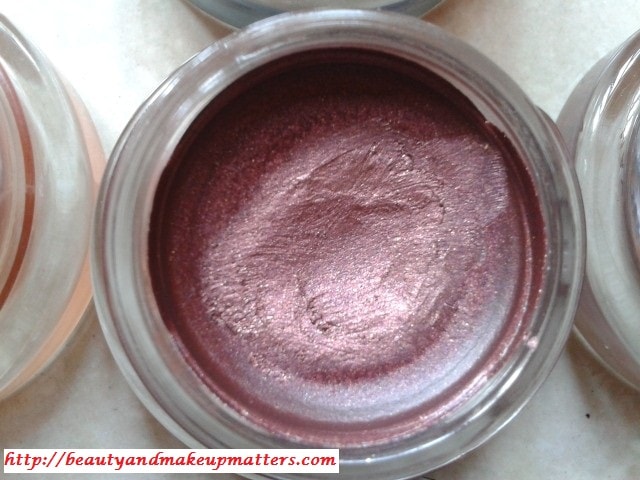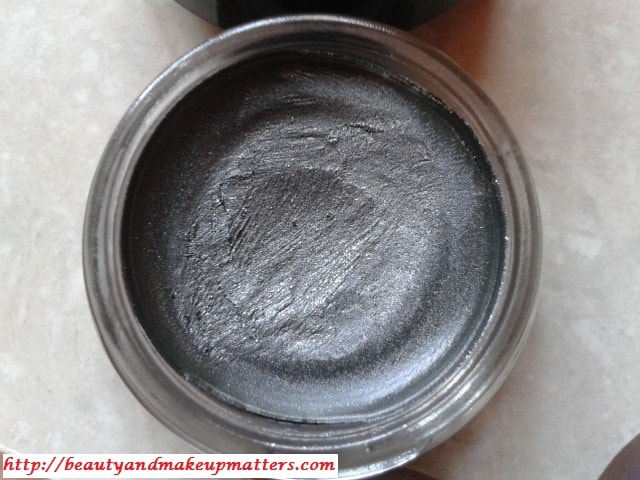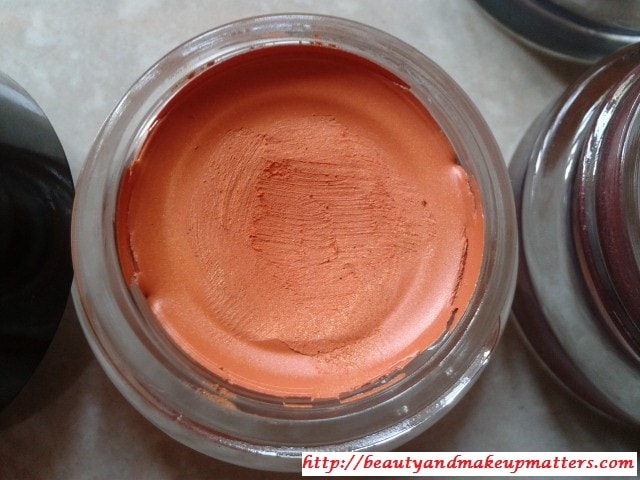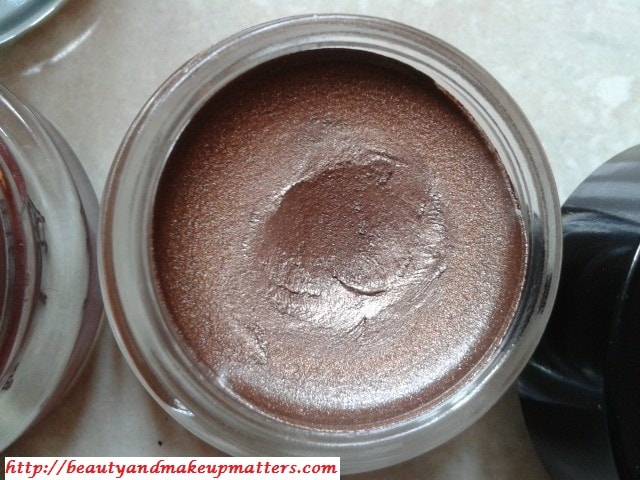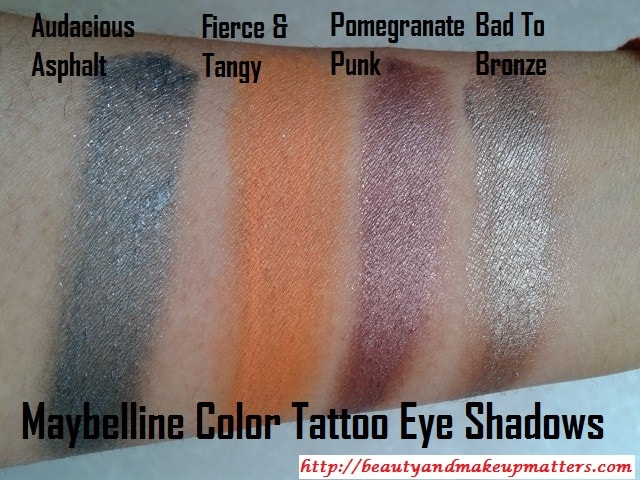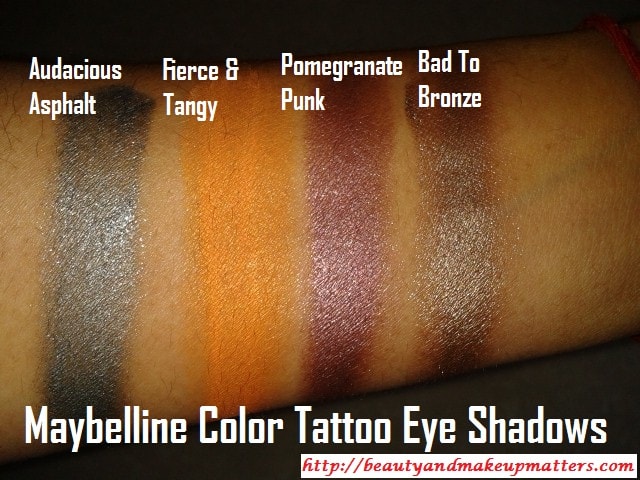 Don't Miss to Checkout:
Have you tried these Maybelline Color Tattoo Eye Shadows?