Red Lipsticks from L'Oreal and Maybelline

Today I will be sharing three red lipsticks from my stash. Each of these lipsticks have creamy finish but still differs a lot in their texture, shade and staying.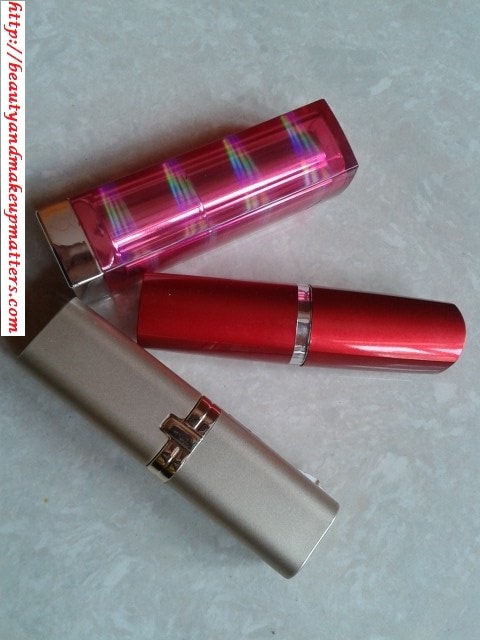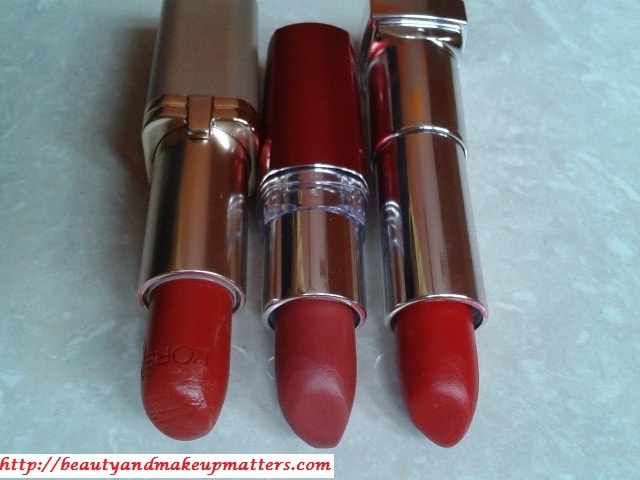 L'Oreal Red Rhapsody Color Riche Lipstick:- Red Rhapsody is a stunning blue-based red lip color in creamy finish. This is a classic shade of Red which would look when worn as matte by patting with a tissue.
Maybelline Cranberry Color Sensational Moisture Extreme Lipstick:- Cranberry is a brown toned pinkish Red lip color. It is slightly dull due to brown undertones which makes it very wearable
Maybelline Rubylicious Color Sensational Jewels Lipstick:- Rubylicious is a bright pinkish red lip color with saucy creamy finish. The lip color lasts long and also leaves a significant pinkish-red stain on lips.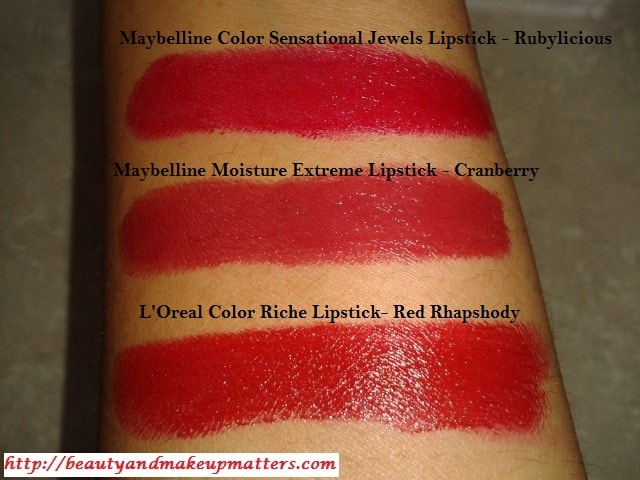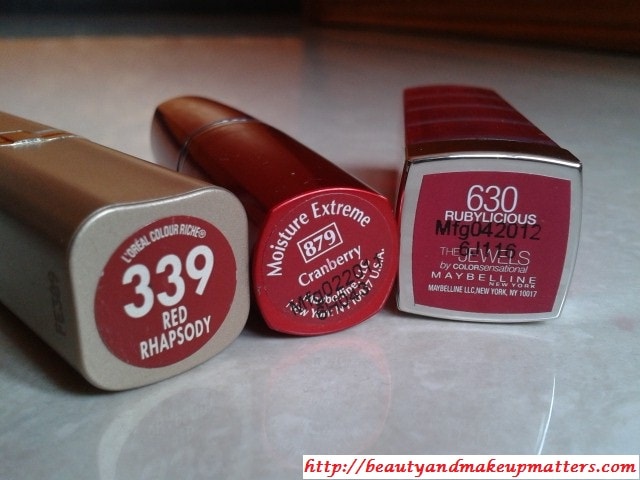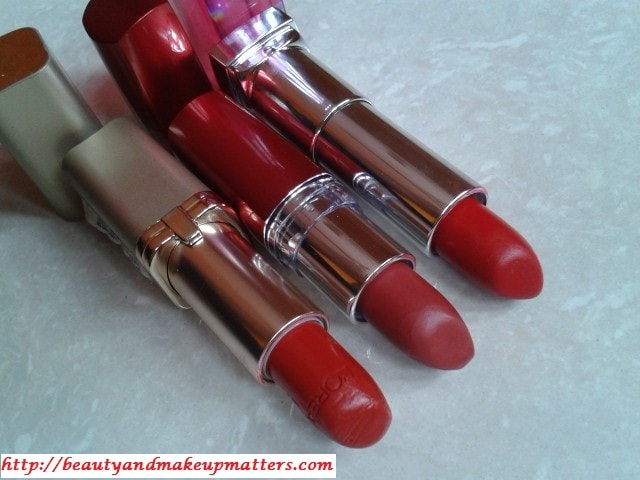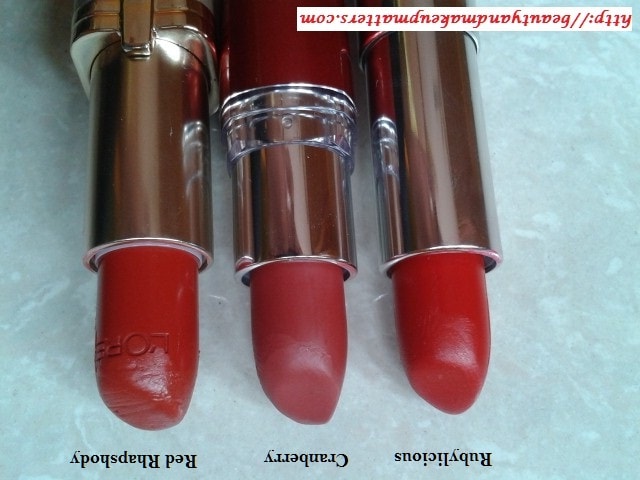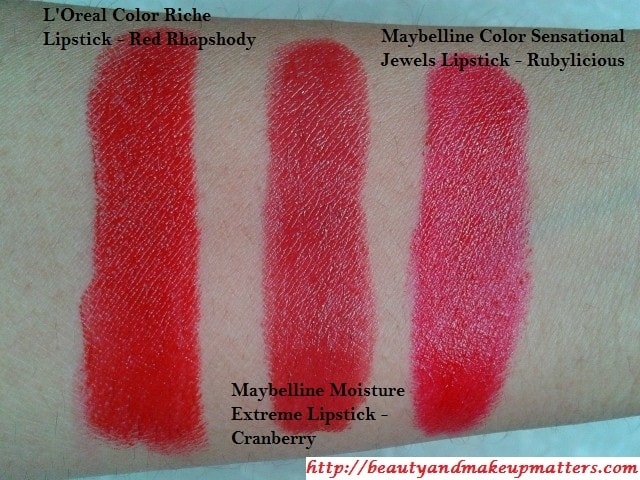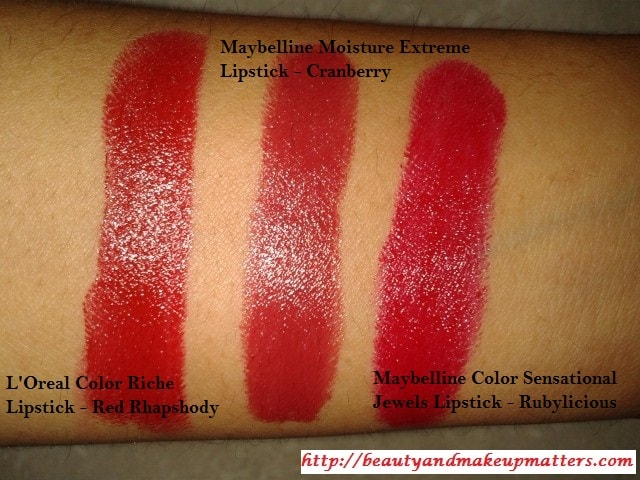 Each of these shades are red still so different from each other. Red lips are the shortest route for sexy looks.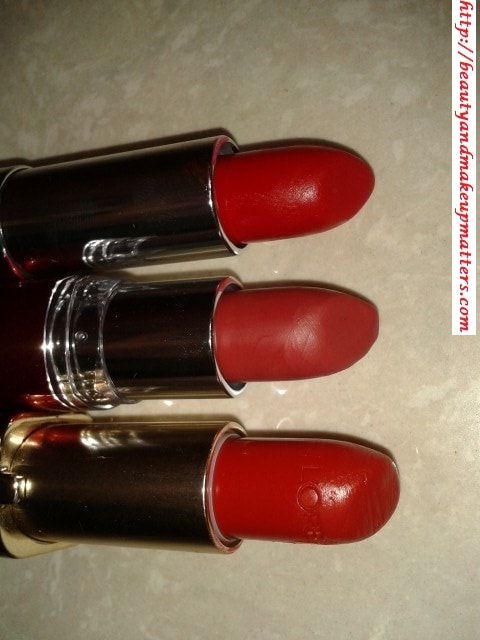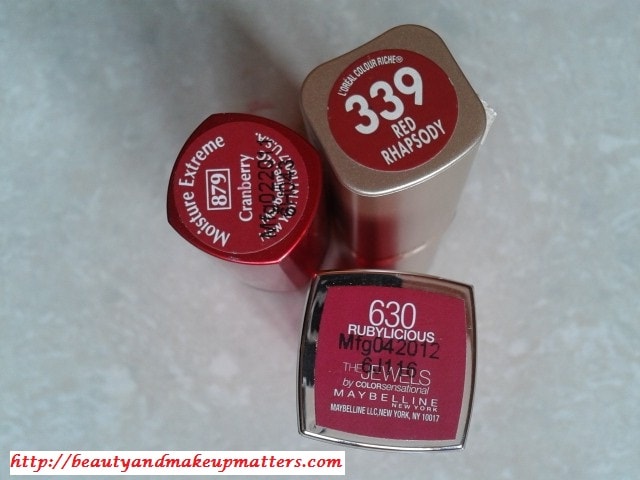 I enjoy wearing Red lips, they are so much fun do you?