Swatch Fest – 10 Lotus Herbals Color Dew Nail Enamels
Today I will be sharing with you my Nail Enamel Collection from Lotus Herbals.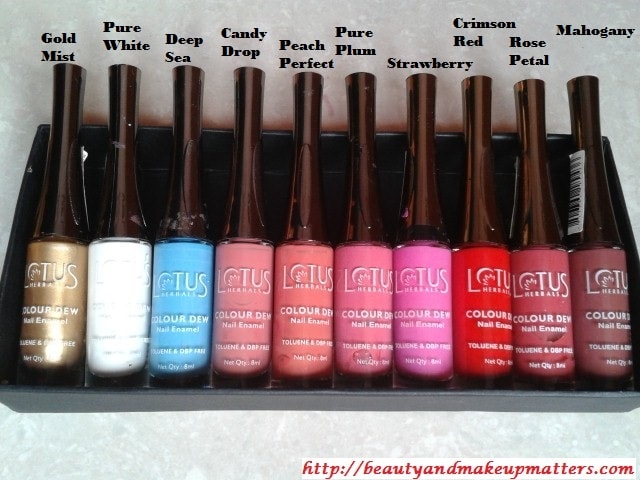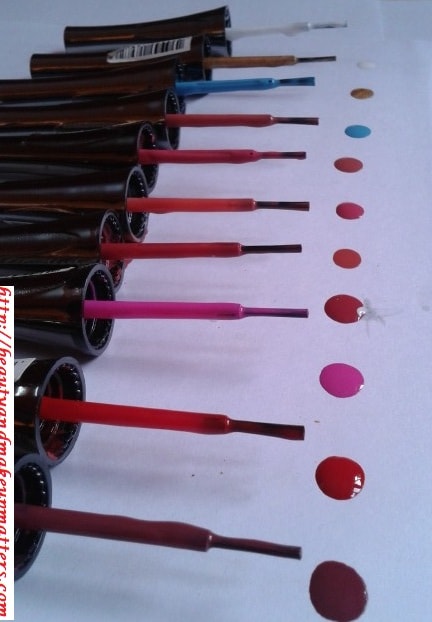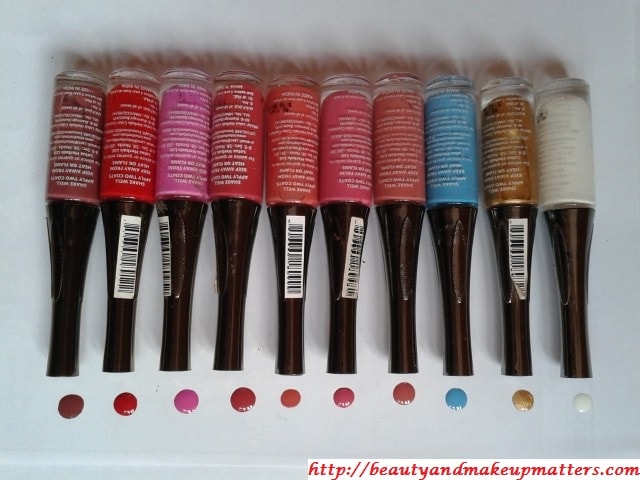 They have a rich creamy texture and are wonderfully pigmented. They give an Opaque finish and builds up to the color true to the bottle in 2 coats straight. The nail paint dry in a decent time to a lovely creamy finish and the best part is that they doesn't change their even with multiple coats. Most of these give smooth and even application but some of them like Pure White, Deep Sea do gets streaky on application.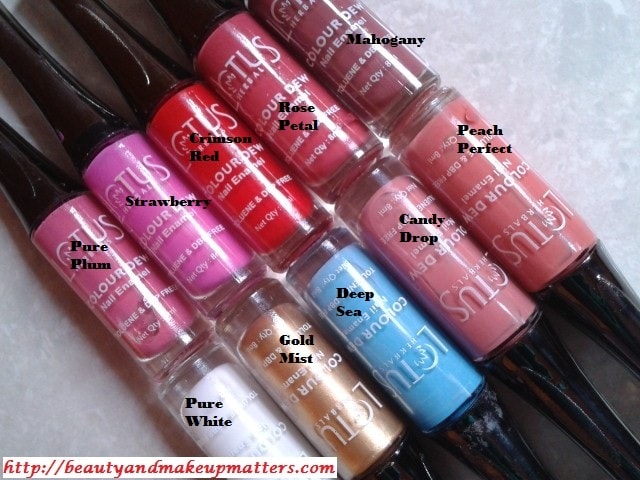 Those who love wearing nude/neutral shade must check out these nail paints as they some gorgeous shade and also they are available at pocket friendly price so must check these out.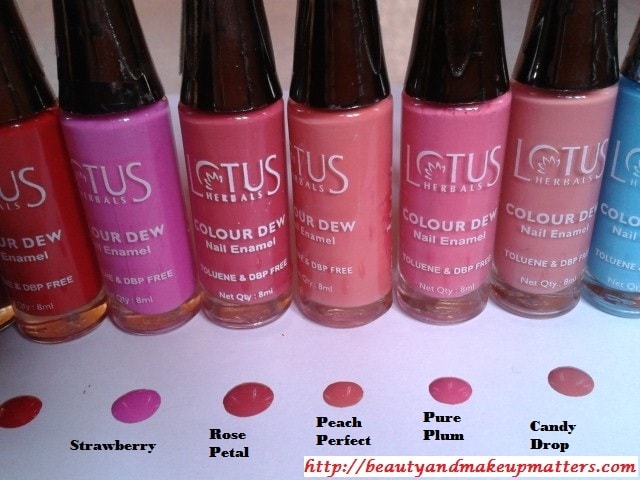 My favourite shades are Pure Plum, Crimson Red, Strawberry and Candy Drop.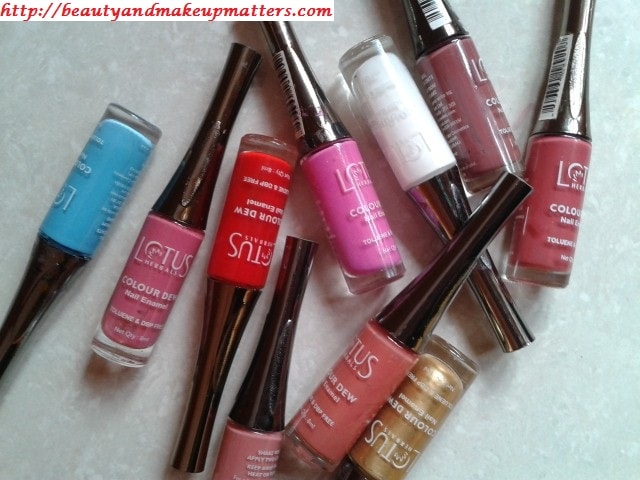 Have you tried these Lotus Herbals Color Dew Nail Enamels? Which is your favorite Nail Polish Brand?