Hello Everyone,
I have already reviewed the shampoo here, from the newly launched Natural Recharge range from the house of Sunsilk and today I am going to review Sunsilk Natural Recharge Strong & Abundant Conditioner.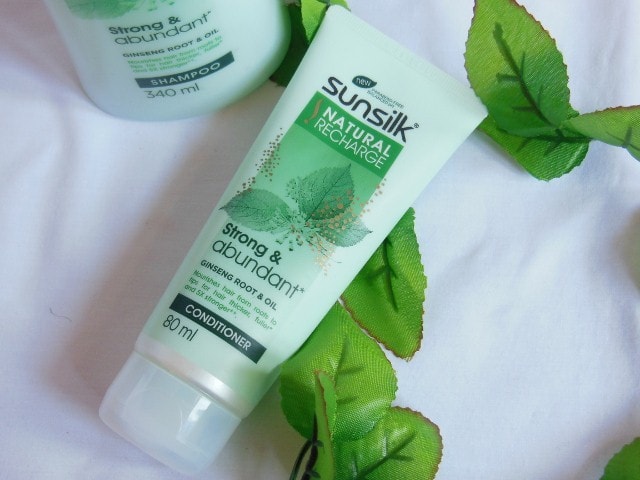 Product Claims: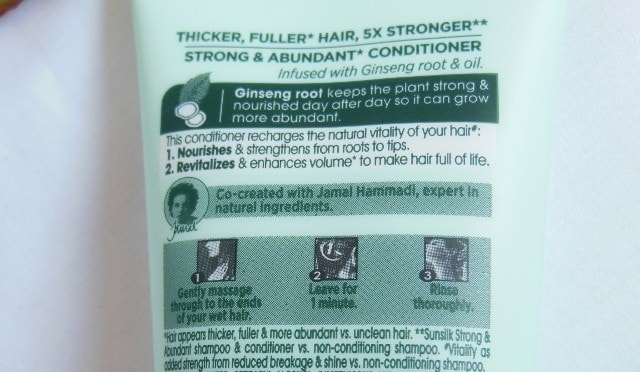 Ingredients:

Price: Rs. 64 for 80ml
Shelf Life : 24 months form the date of Mfg.
Packaging: Conditioner comes in a sleek mint green colored squeeze tube packaging with flip-top opening. The color goes with the theme of the range as it is soothing to the eyes and has a natural feel to it. Overall, it is a sturdy plastic tube which can be easily carried along and is convenient to use.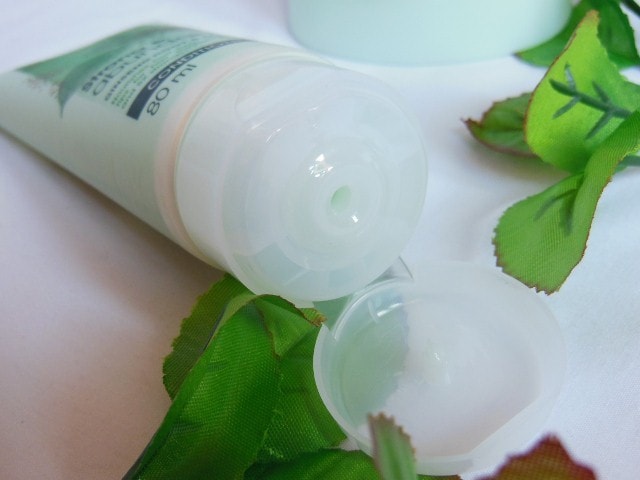 My Experience with Sunsilk Natural Recharge Conditioner:
Sunsilk Natural Recharge Conditioner has a light minty green color with thin runny texture, something similar to a light hydrating body lotion. Unlike shampoo, it is sans any shimmers. It is not like any regular creamy conditioner which is rich, creamy and usually weigh down hair if used excessively or make hair feel greasy by the end of 2nd day.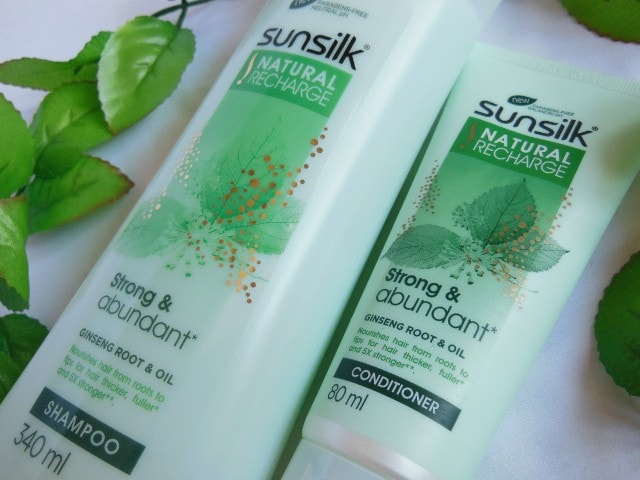 The formula is extremely light-weight and has watery consistency which immediately disappears in the tresses on application. The conditioner is light enough that's doesn't make my scalp oily but nourishing enough to replenish moisture on the drier hair strands. I don't feel the need to follow with conditioner on oiled hair but with unoiled hair I make a point to follow with this to get those beautiful smooth luscious locks. I leave it for 4-5 minutes and then rinse off with normal water. It leaves my hair softer, smoother, shinier and adds a little bounce too.

For girls with super dry hair, it might not be a right choice as it is not richly moisturizing but hydrating.
Pros of Sunsilk Natural Recharge Conditioner :
Light weight formula
Non Greasy texture
Mild soothing fragrance
Spreads easily
Hair feels soft and smooth
Adds slight volume and doesn't weigh down
Great for oily scalp
Economically priced
Hygienic and travel friendly packaging
Can be kept upside
Contains Ginseng plant root extract
Paraben free and Neutral pH
Cons of Sunsilk Natural Recharge Conditioner :
Contains Silicones
Extremely dry hair might require a richer conditioner
Recommendation: Sunsilk Natural Recharge Conditioner is a great pick for oily scalp and dry hair. It has light water-based formula which gets absorbed quickly and makes hair soft and smooth without making the scalp oily. It spreads effortlessly and gets rinsed off quickly without leaving behind a greasy residue. It reduces frizz to a great extent and add a little volume that I have been missing for long. It takes good care of my rough hair ends and oily scalp adding just required amount of hydration to keep the scalp oil free and hair strands frizz-free. I am highly impressed with these newly launched Shampoo and Conditioner combo. Highly recommended!
Rating: 4/5
Have you used Sunsilk Natural Recharge Shampoo and Conditioner Combo? Which is your favorite Hair Conditioner?
PS: The product was sent to me fore review purpose by the brand but My review is honest as always