Sunday Fixtures – "LIFE Behind the Picture"
Reading craze was at its highest on Sunday. I have a habit of narrowing down the topics of my interest and save them for future.. to read them aaram se later on.. in details.. but as usual!! .. I never get that leisure time and the paper keeps piling on which at last gets thrown away. So, from now on I have decided to read the ones I like first before flipping through all the pages.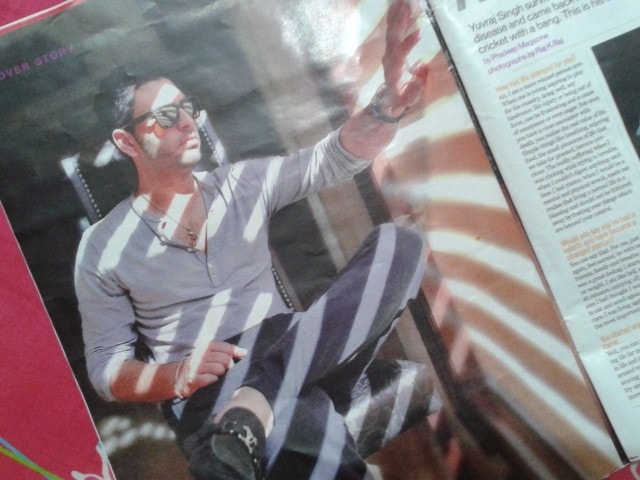 I awestruck by this image and don't know why but it seems like its talking to me and compelling me to think "Ye picture kuch kehti hai".:D
Usually I check out the pictures and the last page of brunch which always have an interview of any celebrity. I like reading the interests like and dislikes of others just for the sake of it.
But this Sunday Brunch was different. Its cover Story covered our Cricket Star "Yuvraj Singh's Cancer Fight and Recovery".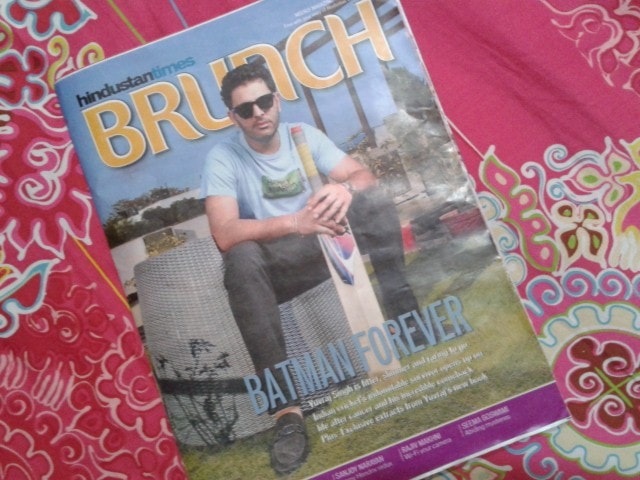 Yuvraj's fight back is an inspiration but going through his Cancer counter and treatment saga…gives me jitters. He is truly a star both onfield and off field.
He always speaks so much about his mother and how she always supported him. I really want to meet her at least once in my life, just a hello will be rewarding.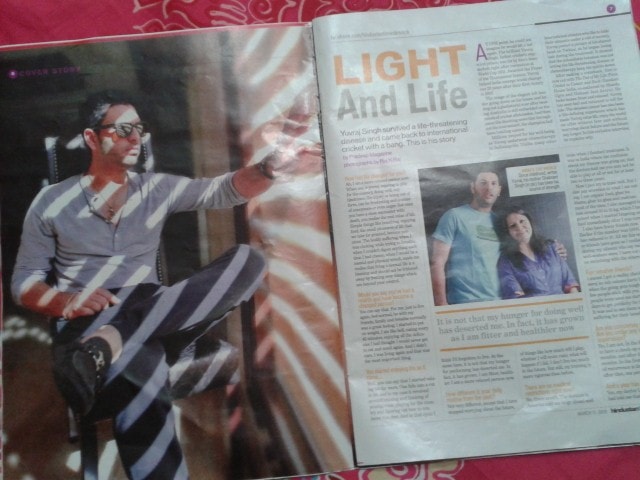 I have always been into fiction, drama, thrillers and autobiography has never been my type but now I am planning to buy his autobiography may be first of its own kind in my books "The Test of My Life".
What are you reading now? Any Autobiographies you would like to recommend to me?