Sugar Craving Solution: Zenith Nutrition Gymnema Plus Capsules
Diabetes is like the most common disease these days, I already so many family members suffering from it including my Mom. Main reason for the increasing diabetic patients could be the unhealthy lifestyle, eating habits, etc. but whatever be the reason, we have to fight this and keep our loved ones safe. Though there are a lot of medicines available to help with Diabetes but natural solutions are always the best. And I was happily surprised to find out this supplement called "Gymnema Plus" which is claimed to help with diabetes. So, let's see how this Zenith Nutrition Gymnema Plus 450 mg Supplement Capsule can fight Diabetes.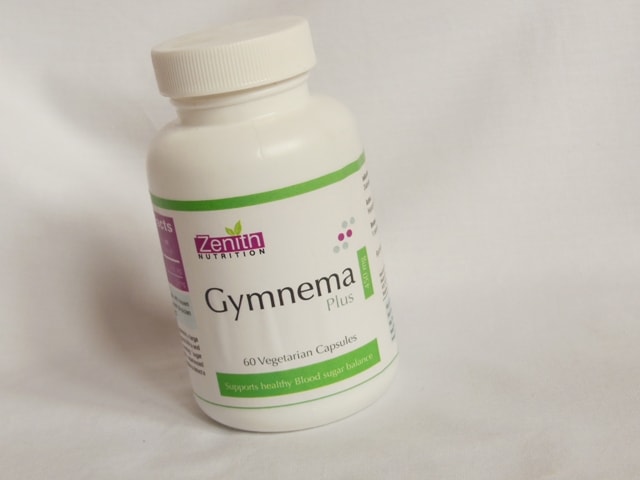 Product Description: Natural plant extract promotes healthy glucose metabolism.
Gymnema extract is derived from Gymnema sylvestre, a large plant native to India, found growing today in tropical Africa and in Australia.
Its Hindi name is "gur-mar," meaning "sugar destroying," because of the anti-sweet quality experienced when, after chewing one or two leaves, one is unable to detect a sweet taste.*
How does Gymnema extract support health?
When used as part of your diet, gymnema extract may help maintain healthy blood sugar levels, within normal range.*
Its anti-sweet property makes it a popular choice when trying to lose weight.
Why choose Zenith Nutrition's Gymnema Extract?
Standardized to 25% gymnemic acid, the active ingredient.
Contains 60 servings per bottle.
Exceptional quality at an extra ordinary value.
Directions: As a dietary supplement, Take 1 capsule daily, preferably with food.        .
Price: Rs.980 for 60 Capsules Buy Here
Packaging: Zenith Nutrition Gymnema Plus Capsules comes in a white colored plastic bottle with screw lids and is sealed with a silver foil.
My experience with Zenith Nutrition Gymnema Plus Capsules:
Zenith Nutrition Gymnema Plus Capsules is available in 450mg variant and I got this 60 veg.caps pack to start with.
What is Gymnema?
Gymnema Plus Capsules are made from the extracts of Gymnema Sylvestre, which is a herb and has a long history of use in India's Ayurvedic medicine. It is traditionally used for supporting balanced blood sugar levels and dulling the palate to the taste of sweets.
Gymnema contains substances that decrease the absorption of sugar from the intestine. It may also help in balancing the blood sugar levels in the body as it supports functioning of healthy pancreas gland which releases insulin.
What are the benefits of Gymnema?
Gymnema is mainly used for diabetes aka maintaining Blood Sugar levels and helps with Type 1 and Type 2 Diabetes.
Apart from diabetes, nowadays it is also proved to help with Weight loss and improving metabolism. It is also used for cough, malaria, as a snake bite antidote, softening the Stool and much more.
If you have access to Gymnema plant, then it is best to chew few of its leaves and control sugar cravings but if not then these supplements is the best way to do so.
I like these capsules are Vegetarian and are free from Sugar, Lactose, Flavour, Salt, Gluten, Color, Fish and other preservatives so they are safe for someone who is prone to allergies as well.So, if you have someone in your family facing diabetes do checkout Zenith Nutrition Gymnema Plus 450mg Supplement Capsules
Disclaimer: These products are not intented to diagnose, treat, cure  or prevent any disease. Always consult with your professional healthcare provider before changing any medication. Pregnant or lactating women shouldn't take it
Don't Miss to Checkout:
Have you tried Zenith Nutrition Gymnema Plus Supplement Capsules? Do you take any supplements?
PS: Product sent by brand for consideration but honest and unbiased opinion!