Strap on with these 5 Dazzling Watch Straps!
"Though most of the people use their phones to tell time, but I must say that there's something very romantic and enchanting about timepieces."  
Padma Lakshmi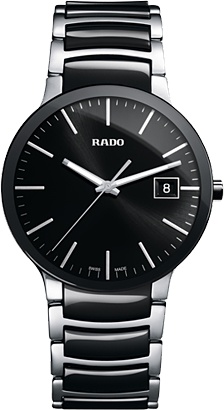 Those words truly epitomize the symmetry and craftsmanship going into a wrist watch. And even more incredible is the strap—that little piece of flap around the wrist that is the difference between a great fitting timepiece and a loosely hanging doodah on the wrist.
While the watch is the defining feature to any look, straps can be the real game changers. Between classics and smart watches is a world where straps make all the difference.
Every occasion in a watch-lover's life demands a careful selection of straps. He has to know of the delights held by leather and metal, and the difference between a diving watch and a formal one.
Out there in a variety of styles, buckles ad clasps would leave you spoilt for choice. Between butterfly to flip clasps, the choices are wide and enormous and need a deeper product understanding to settle down on the best choice.
A marriage for eternity!
To a watch loving geek, straps are just as fascinating as timepieces and that obsession generally follows a tinge of pride. When it comes to contemporary watch straps, innovation and finesse rule the fray. Designer straps worn interchangeably on different dials have sweetened the pot further.
So how do you give your wrist a designer 'strap twist'?
Let's begin by focusing on these 5 trendy watch straps:
Leather straps: Leather is regal &classy and probably the best celebration of luxury. With jet-slick pieces in cognac, black or stone, blending with formals or casuals is never an issue. A stark contrast pairing of a brown Aviator strap with a black dial brings out regal majestic essence. While selecting, watch out for keynote details such as color of stitches, type of surface (grained or smooth, etc)
Fabric Straps: If you're after a light-in-weight band, then straps made with fabric are the perfect fit. Perlon straps with tight weave patterns provide perfect breathability and are resizable. There are no predetermined loops and thus the buckle's prong can be adjusted to any length in the weave. Another advantage is that these provide an excellent option for diving when rubbers straps are not available.
Metal Straps: There's no way to miss out on metal straps clinging on beautifully and blending seamless with classic wristwatch iterations. You can find magnificent pieces in light and dark stainless steel from the top Rolex watch boutiques in the world. One absolutely classic example is Oyster, which highlights a long thick three piece link design that was introduced by Rolex watches in the 1930s. It's simply a great choice any day.
Specialist expanding straps: Best complemented with diving watches, majority of these have rippled or vented sections near the attachment points to facilitate flexibility under compression effects of water. Shark Mesh, as the name suggests, was made durable with fewer break points and offers a snug fit to any wrist with its chain mail design. Perfect for professional diving usage!
NATO Straps: Originally made for the British Army soldiers with the name "G10", the NATO style straps came into huge popularity among the general public because of its "single piece construction" feature. Moreover, these can simply be removed or applied within the blink of an eye and ensures firm grip.
Whether you go with a basic creation or something never-seen-before, there's always a strap cut out just for you! So, for that a timepiece with a difference, browse online, pick out that magical strap, and be on your way to glory! For the most expansive Rolex Watches collection, visit Ethos Watch Boutiques online and enjoy the wide range!