Stila Lip Glaze – Passion Fruit Review
Hello Everyone,

By now you all must be knowing how much i loved Stila Stay All Day Liquid Lipstick in beso, undoubtedly the best selling shade from Stila liquid lipstick collection. Today, I I have another lip product from Stila to share with you, Stila Lip Glaze in Passion Fruit.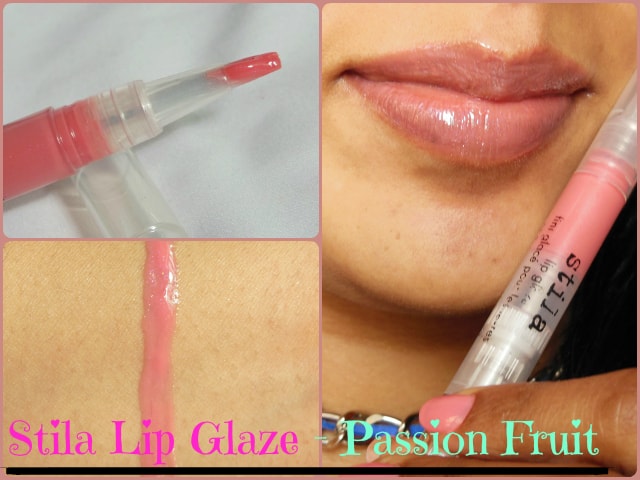 Product Claims:
'Want lips that get all the attention they deserve? Turn on the shine and you'll be turning heads with Stila's most popular lip gloss.
Choose from an array of delectable shades that add a splash of color and fabulously matching flavors and scents in one easy click of this famous pen.
Cosmetics experts agree-this top seller is an essential addition to any beauty bag.
Price: $22
Packaging: Stila lip glaze aka lip gloss comes in a transparent pen-style packaging, similar to Colorbar Illuminator with a brush applicator but has a twist mechanism unlike click-release one in Colorbar. With see through packaging you can easily make out the shade and product left in the tube. The packaging is sturdy and travel friendly but I find it difficult to use and control the amount dispensed in such packagings.
My Experience with Stila Lip Glaze Passion Fruit:
Shade: Passion Fruit is a muted candy pink shade with multi-dimensional shimmers. It is quite rare that I like shimmer in glosses but I really liked the way it glistened my lips with its finely milled pinkish shimmer specks in the formula.
Texture: Stila Lip glaze has a medium-thick glossy consistency. It feels slightly sticky and a bit heavy on lips initially but eases up in next hour. The lips look plump and fuller. The formula feels hydrating to lips and doesn't feel dry even when the gloss has faded away.
Pigmentation: The color pay off has been a little disheartening, blame it to my pigmented lips but it looks like a clear gloss on me with a barely there pinkish hint.
Staying Power: Being a gloss and creamy texture it lasts for around 1-2 hour on me. It wont survive meals at all and doesn't have staining pigments.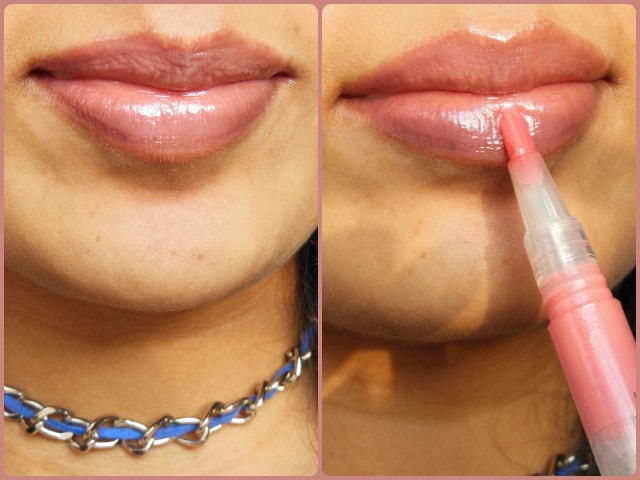 Don't Miss to Checkout:
Pros of Stila Lip Glaze Passion Fruit:
Pretty pink with subtle shimmers in the packaging.
Smooth application
Hydrating formula
Lips look plumper
Glossy finish
See through packaging
Cons of Stila Lip Glaze Passion Fruit:
Expensive for a gloss
Sheer coverage
Slightly sticky texture
Packaging can be a mess to use
Only available at Sephora in India
Reccomendation: Stila Lip Glaze in Passion fruit is a pretty pink gloss with glistening shimmer specks in tube but it comes almost clear on my pigmented lips. It gives a smooth application and has hydrating formula which is great for dry lips but there is slight tackiness in the texture (quite common in glosses). The packaging makes it a pain to get the gloss of the tube and have to be careful while twisting or it will be a big mess. The shade will work for fairer skin tone but will wash out deeper/olive tones. Overall, I feel the gloss is over-priced and over-hyped. Not Recommended!
Rating: 2.8/5
Have you tried Stila Lip Glaze in Passion fruit? Would you prefer long staying sticky glosses over smooth creamy glosses that stays just for few hours?