Sponsored Gift Hamper – VWash Plus
Hello Everyone, I received this lovely gift hamper from VWash few days back for review purpose.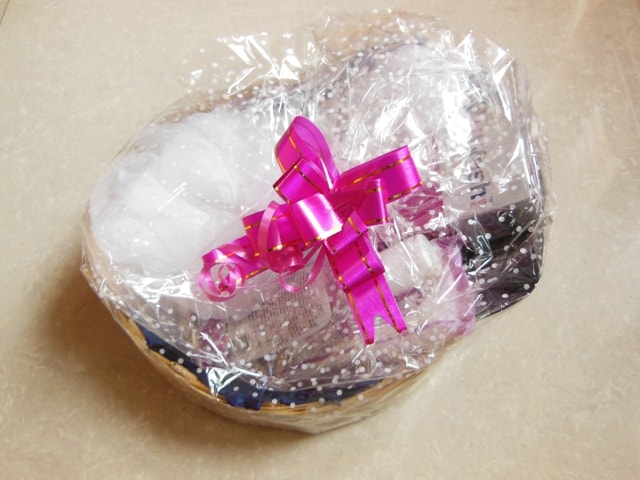 V Wash Plus is an Intimate wash which helps in maintaining the pH and keep you clean and fresh.
I am sure all of you would agree that intimate wash are a must have in every women's kit. Those who are prone to vaginal infections or are very particular about personal hygiene intimate wash is a basic thing. I started using intimate washes just an year and half a half ago but since then there is no looking back. I believe intimate washes makes big difference to personal hygiene especially in those days.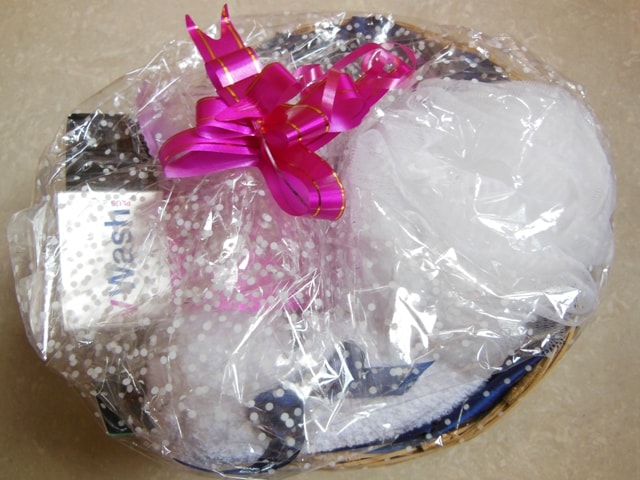 I have used only Oriflame Feminelle Intimate wash earlier and after finishing that started with Lactacyd. So, this is going to be my 3rd intimate wash. Coming back to the Hamper, along with the Intimate wash it contains a towel, Sanitizer, loofah and wipes.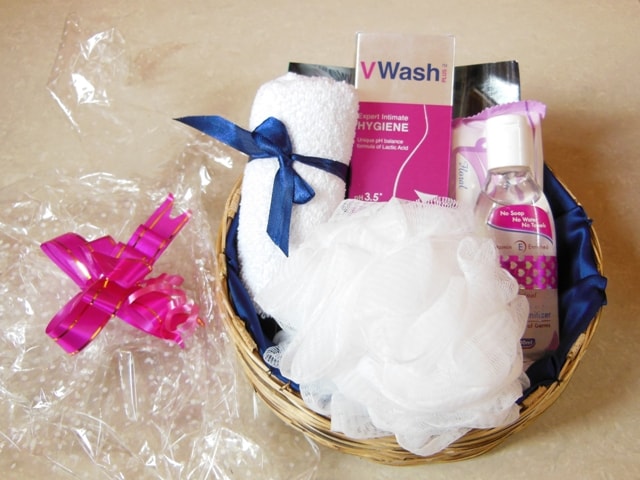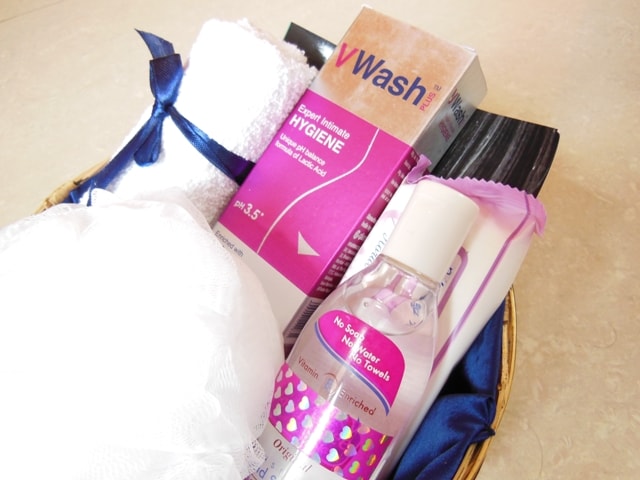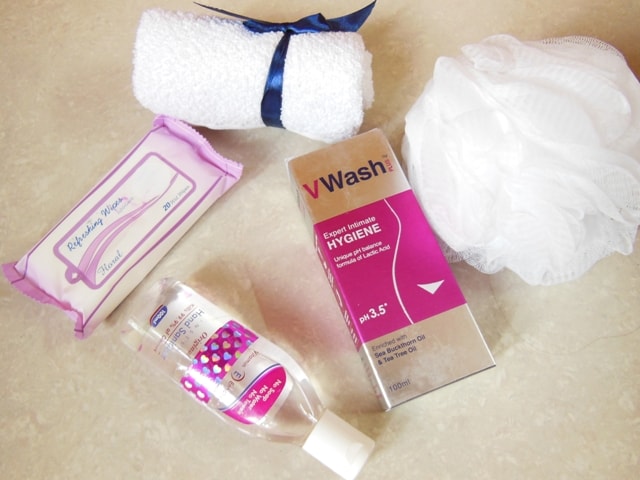 Now, this is my first hamper or you can say **Free Ka Maal** that I recieived as a beauty blogger. Everybody like gifts and I am no different! 🙂
I would be reviewing it soon but like always it is going to be honest .
PS – Product is sent to me for review.
Do you use intimate washes? Which is your favorite brand for the same ?