Some more Statement Shopping
Those two (Shown Here) were jut not enough and I really wanted to add few more. In the previous post Nids suggested Snapdeal in comments so I thought lets check that out.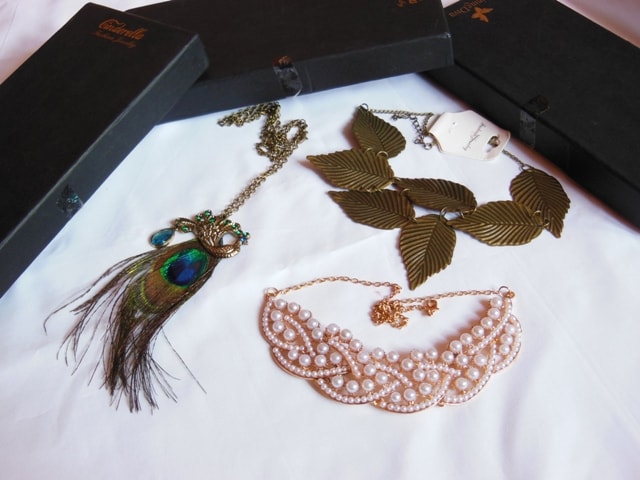 I have to admit that  Snapdeal has a huge collection and I  instantly fell in love with so many neck pieces. After lots of scrutinizing, adds and deletions I shortlisted these three, and yes that with the help of my sweetie pie junior (Srishti) helped me select the stuff, as I was liking way too many!!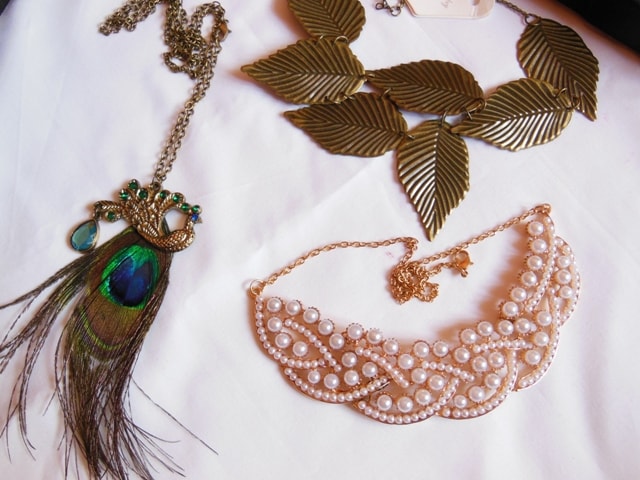 It has an instant cash back offer, plus a 25% dicount on a minimum 500 Shopping I guess, well I was more than tempted to buy and I gave in.I got these 3 for Rs600 (approx), wasn't it a great deal. The package arrived within 3-4 days, pretty fast (Fater than Jabong for me 😉  .all three arrived in different parcels but the best part was they came with a box and bubble wrapped inside. These tiny Black boxes reminded me so much of thoe Urbantouch black ones.. I so miss that webite!! 🙂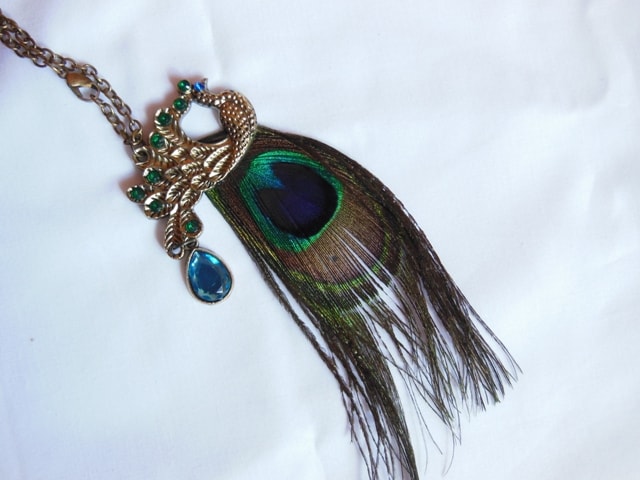 .. Coming to the quality I would say they are no here in comparison to jabong ones. Jabong ones were total fab but everything comes for a price adn they were almost 3 times the price so justified.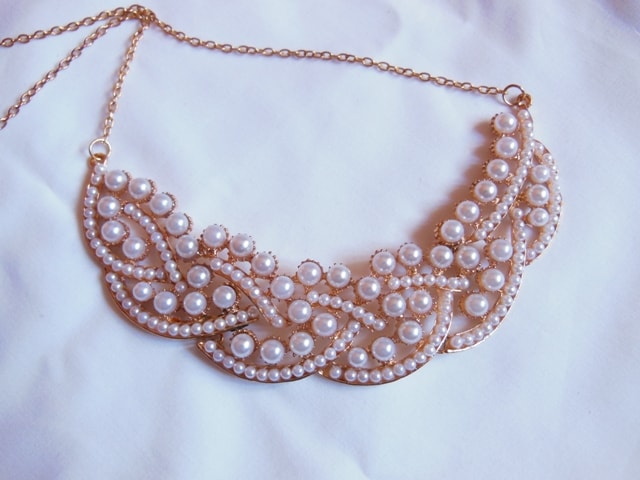 This pearl one was the last moment addition but glad I did.. I just love it!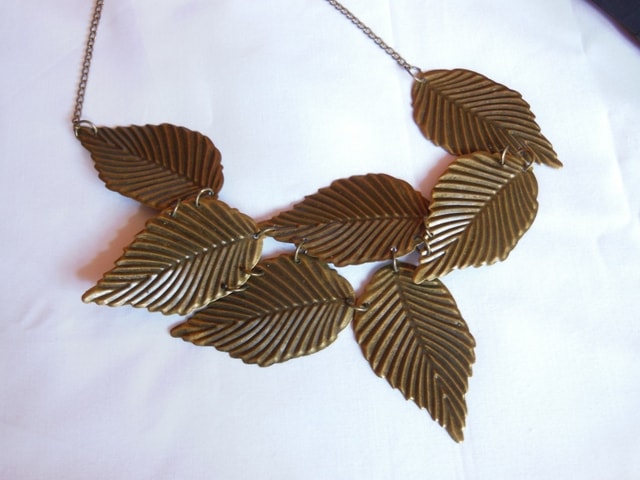 Well I am yet to sort to pair the leaves one , a bit disappouinted with it as it is 2 shades darker than the rusted bronze shade (looked like in pictures on website). There are few more on my wish list from snap deal and I think I am gonna order them soon. 🙂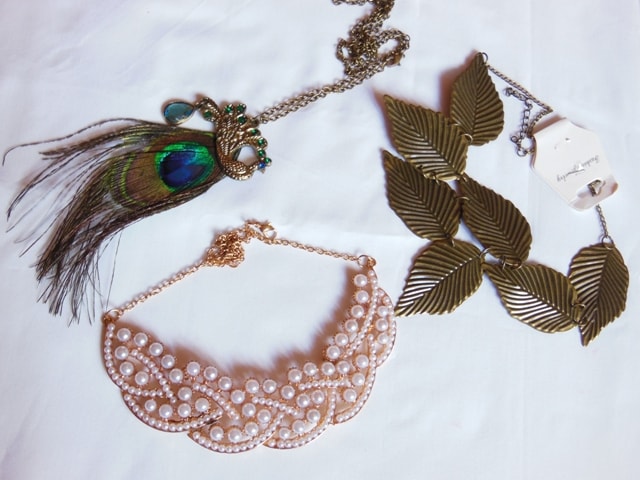 Have you shopped from Snapdeal? Which is you r favorite shopping site for artificial Jewellery?