Some Lust List Shopping: L'Oreal Paris, Colorbar and more..!
The times when you refrain yourself from shopping and all of a sudden you are offered a coupon from online shopping store saying you haven't shopped for quite a while and you are "Missed"!… Really.. I was so touched just to read the lovely message "You are Missed!!! It took me not more than a second to break the Self-imposed shopping ban.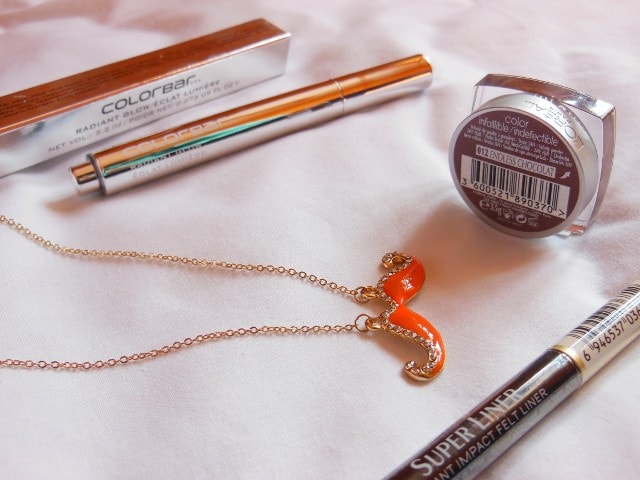 The message was from none other than Jabong.com. I wasn't in a great mood that day but the "Miss U" message instantly made it up for me. So, here are the few items that I hauled from Jabong.com which were on my wishlist already, thanks to the "Save for Later" option I just had to add them to the cart and click on the "Order now" button!
Miss Bennett Moustache Pendant
1. L'Oreal Paris Infallible Eye shadow Endless Chocolate: I have been eying this eye shadow since forever, tried to take hold of it through Blog Sales but in vain. So, it was decided that I am going to buy it!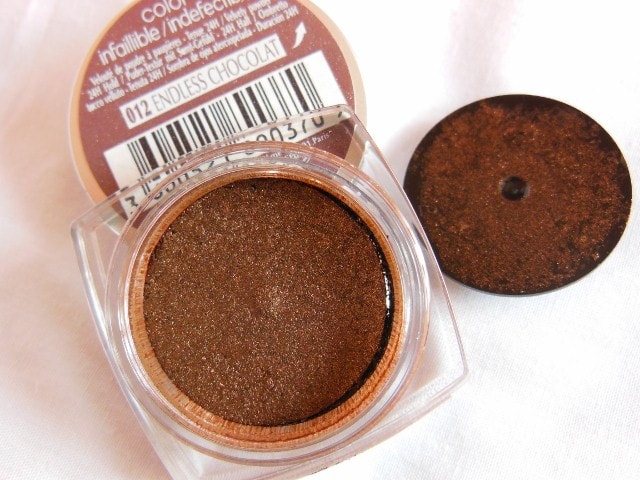 2. L'Oreal Paris Super Liner Instant Impact Felt Eye Liner Black : I was confused between Maybelline Hyper Sharp and this one but after reading some reviews, I felt the L'Oreal is totally worth the price and is definitely better than the Maybelline one.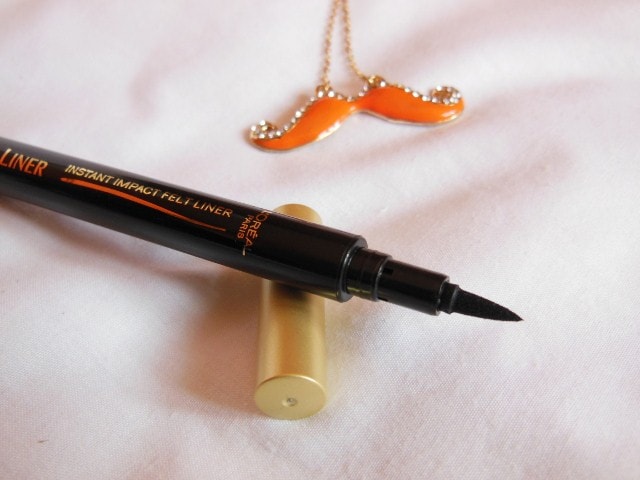 3. Miss Bennett Moustache Pendant – Other than the world-famous Owl pendants :P, its Moustaches is that just steal my heart away be it ear-rings, shoes, bags or pendants and this pretty Orangey –coral Moustache pendant was calling out for me.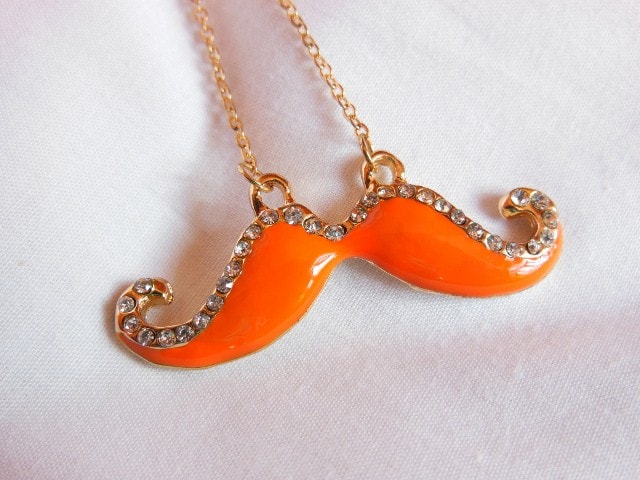 4. Colorbar Radiant Glow Illuminator: Due to irrelevant and ever increasing pricing strategy of Colorbar, I abstain myself from purchasing its products. Actually, I was looking for Revlon Skin Illuminator but it wasn't there with Jabong.com, so I went for this Colorbar Radiant Glow Illuminator.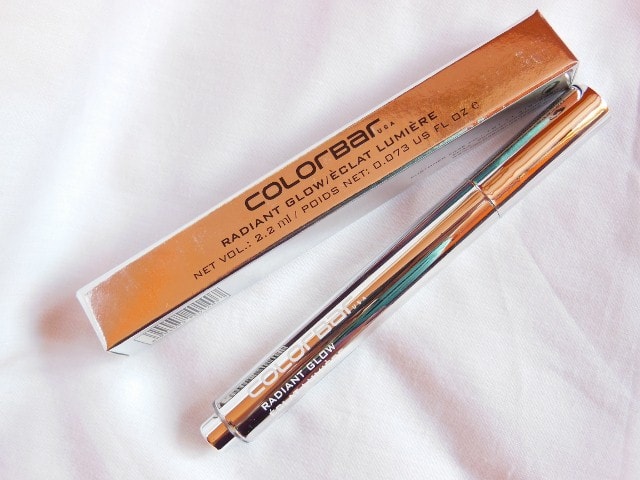 I received my parcel in less than 24hrs this time, ordered around 8:00 pm and received it next day by 3:00 pm This was sort of mood uplifting haul and I am really cheerful to finally add some of my favorites to my stash.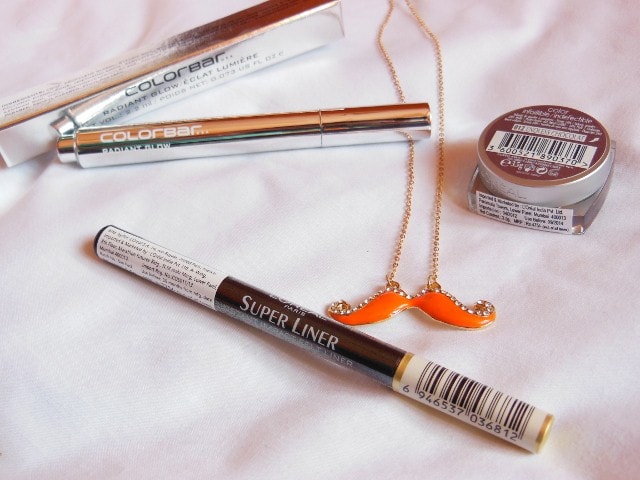 Couldn't wait to start with these and put them to test, reviews will be coming soon. Let me know which one would like to see first.. 🙂
What are you hauling these days?  Have you tried any of these products?