Some Body Shopping : The Body Shop
Hello Everyone,
I have been on a shopping ban and I don't think I had bought anything online or even at the counters for last few months. It was a little hard in the beginning then everything stabilized for few weeks but now I am craving again for some (huge) shopping hauls. To cheer up myself and get rid of that Shopping Ban, I started with buying some bath and Body essentials from The Body Shop.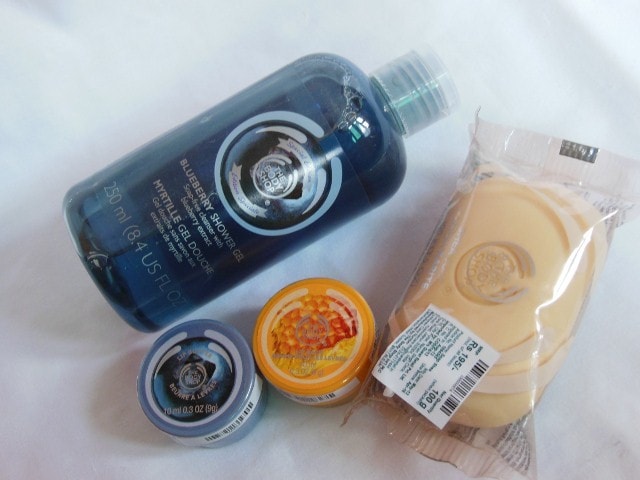 The Body Shop Blueberry Shower Gel – I have developed a taste for The Body Shop shower gels off late. My favorite being the Atlas Rose but I adore its Peachy Fuzz as well and this newly launched Blueberry range intrigued me to give it a shot as well.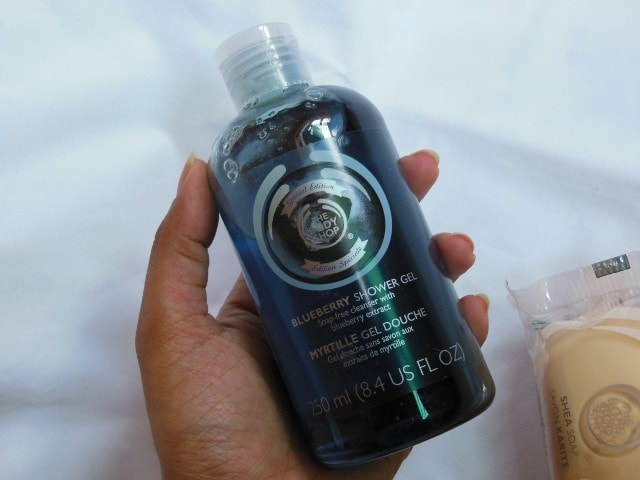 The Body Shop Blueberry Lip Butter: I have never tried The Body Shop Lip butters. I am more into stick packaging so I kind of stay away from unhygienic tub packaging but for one I think I can deal with that.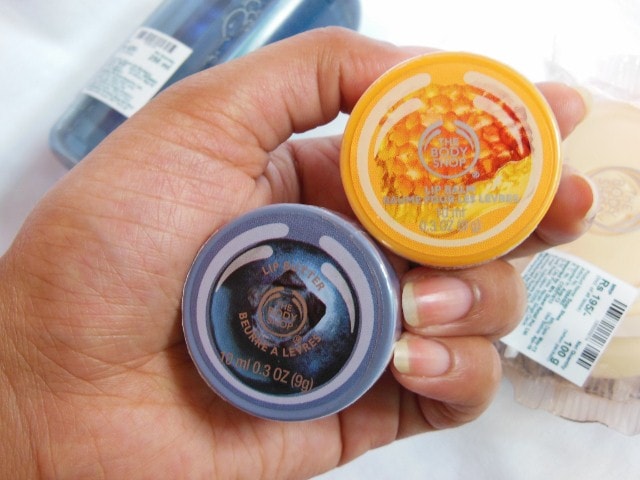 The Body Shop Honeyomania Lip Butter: I have made up my mind to try atleast one item from Honey-O-Moania range but the prices for Body Butter are sky high and for shower gels I prefer flowery/woody scents, so I went ahead with lip butter. Honey is also acclaimed to nourish lips and makes them baby soft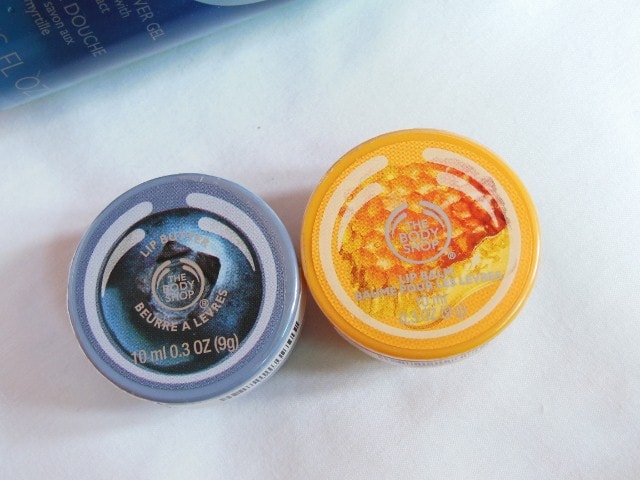 The Body Shop Shea Soap: I was on the verge of purchasing the honeycomb shaped HoneyoMania soap but fearing that it might be too sweet for my taste I opted for this Shea Soap which will help replenishing my skin's moisture.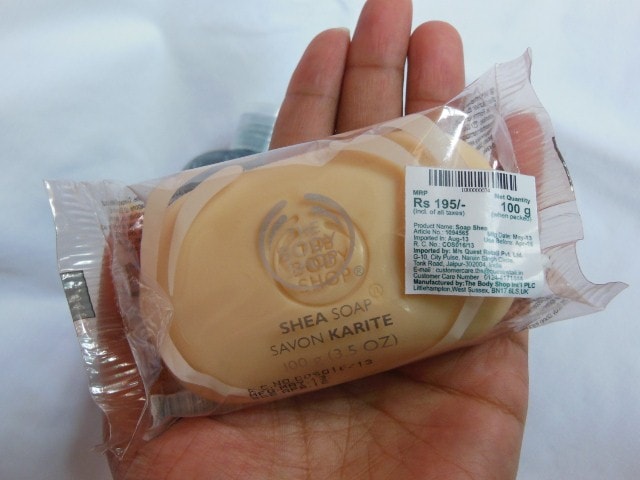 So this was a look at what I just bought from The Body Shop, and I just cant wait to try this Blueberry range. The shower gel already smells so deliciously fruity… yuumm!!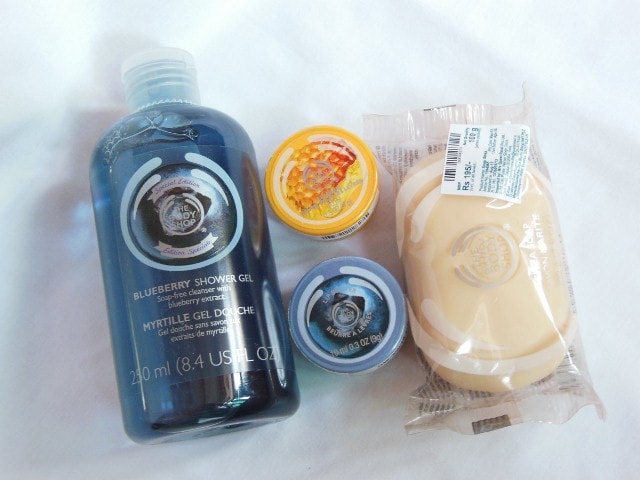 What is there in your shopping list.. Makeup or more of skin care?