Skin Rejuvenation Part-II
I have shared with you few simple tips to detoxify your system in the Skin Rejuvenation Part-I. Today we will be seeing how to tackle our skin woes post festive season and get ready for another set of parties with same healthy and glowing skin.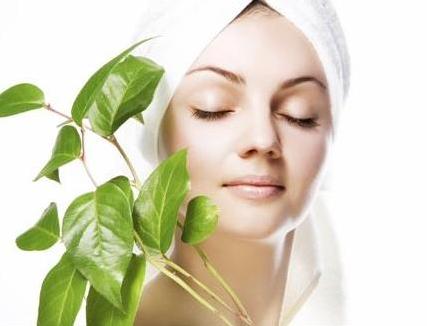 1.      Look after your skin
Appropriate external care plays a major role in preserving youthful skin and gives it a healthy appearance. Heavy makeup with a full coverage foundation topped with blush, eye shadow, lipstick and that almost every day, doesn't let your skin breathe at all. This may lead to clogged pores which can trigger acne and pimples. Stopp screaminggg , we still have a chance to do Damage control and that smooth and blooming skin back.
Cleansing:- Cleansing is a must to get the skin back into the normal mode. Make sure to get rid of all the makeup before sleeping. Night time cleansing also helps to get rid of the pollutants that have settled on the skin during the day. Remove all make up with a cleanser. Instead of going for chemical loaded remover which might aggravate the situation, cleanse your face the natural way. Use a creamy cleanser rather than soap. Apply a nourishing cream after cleansing and massage it on the face and wipe off with moist cotton wool before sleeping.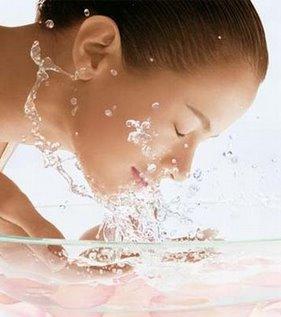 Steam it up:- Steaming deeply cleanses and rejuvenates all the skin's layers. It open your pores, when you sweat, cleanses them out to release impurities trapped inside. The moisture softens the surface layer of dead skins cells and free dirt, bacteria or other trapped matter that could be causing breakouts and it can allow your skin to better absorb any other products you might use after the steaming. Using herbs in facial steams is a wonderful way to nourish your skin and get additional benefits like softening, hydration and moisturization. For dry skin try lavender, mint or calendula and for oily skin try mint, lavender, rose and/or witch hazel.To close open pores follow with a mask and if you are not in a mood to go for mask wash your face with cold water that will close the pores back.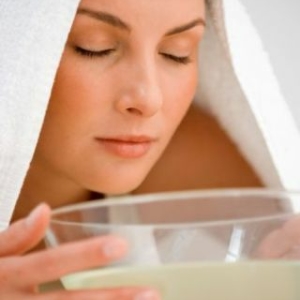 Scrubbing:- Exfoliation (scrubbing) is an integral part of skin care. It jelps in removing dead skin cells and unravel the fresh layers of skin underneath. It gives youthful appearance to skin. Scrubbing exfoliates your skin and cleanses it thoroughly to get rid of dirt and oil. It also relaxes your muscles and improves blood circulation to the skin surface due to the rubbing, circular motions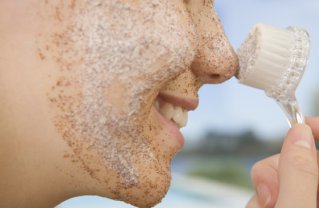 Face Masks:- Facial masks help nourish and rejuvenate the skin. Homemade face packs or masks, a natural way to get smooth, supple and glowing skin.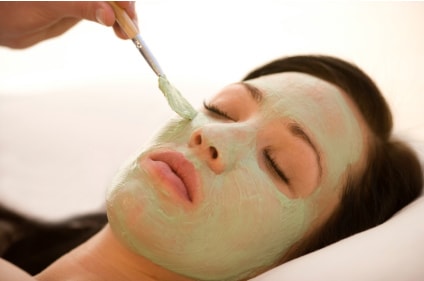 Nothing can beat the goodness of homemade face masks in keeping skin soft, smooth and youthful.
1. Fruit mask for all skin types: Mash fruits like banana, apple, papaya and orange and mix together and apply it on the face.Keep it on for 20 to 30 minutes. Papaya is rich in enzymes and helps to cleanse dead skin cells. Banana tightens the skin. Apple contains pectin and helps to cleanse the skin. Orange is rich in Vitamin C. It restores the normal acid-alkaline balance. It not only adds a glow but also removes tan and softens the skin.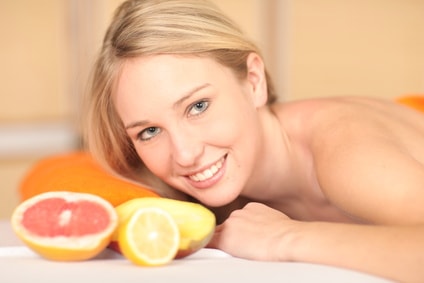 2. Tomato mask for oily skin:-
 Mash up a ripe tomato and leave it on your face for 15 to 20 minutes. Rinse with lukewarm water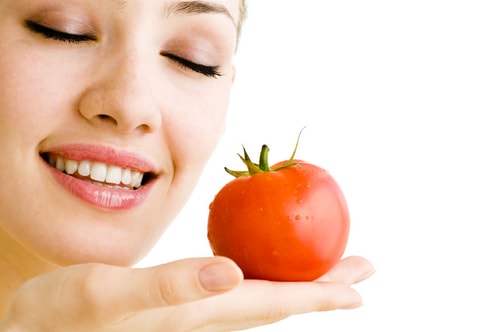 3. Banana mask for Dry skin
:- Mash up a ripe banana, add some honey and apply it on your face and neck. Keep it for 15 minutes and rinse with water.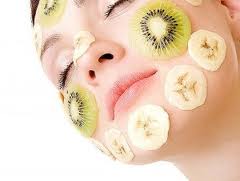 4. Honey mask for healthy glow:-. Apply pure honey on your face and neck. Allow it to set until dry, say, for 15 minutes. Rinse with lukewarm water..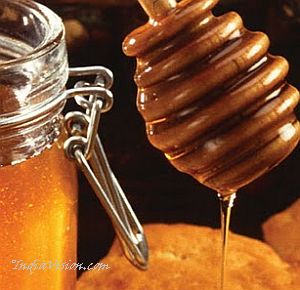 Don't Miss to Checkout:
Hope these simple skin care tips will help you get back into your healthy skin? Don't forget to share your thoughts through comments.
Stay Happy Stay Healthy 🙂