Sizzling Sarees and You
For years wearing a saree was only for 'Aunties' and younger women would not be seen dead in one and often moaned on about how dreary, how difficult to wear, and impossible to walk in they were. Then suddenly things turned around, and younger women were lapping up old sarees from their mum's collections and flaunting their stuff at any chance they got. Finally, the designers realized it was time to revamp old ideas and bring in new colors and more modern designs to cater to this hungry crowd. The collections of sarees online will spin your head today, so if you don't have one in your wardrobe already, you'd better get on the bandwagon!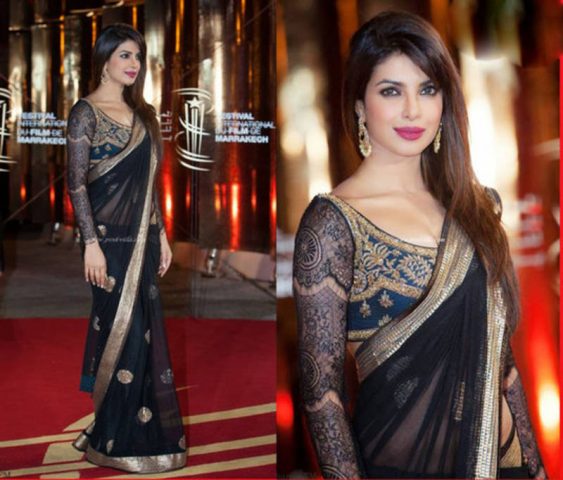 There's nothing like owning a rich, traditional, magnificently coloured silk saree, and, boy, do they come in magnificent colours! Silk sarees are the epitome of elegance and exquisite taste and the pride of every woman's saree collection. Silk sarees come in different qualities and from different regions of the country like Kanchipuram, Banaras, Bhagalpur, Manipur, Kota, and Tussar silk, which is from West Bengal, Bihar, and Jharkhand. Silk sarees are high maintenance and can be really expensive if you go for good quality ones, so you need to save them for the big occasions. Finish the look with tasteful clutches, diamante studded purses or even matching coloured handbags. For women these days, a saree is a statement of their roots, their good taste in fabrics, and an expression of pure femininity, the Indian way.
The most versatile of the lot, and often a favorite for daily use, georgette is an incredibly adaptable and easy to maintain fabric. It washes well, folds well, and most often does not even need to be ironed! These sarees come in captivating colours and prints and are the most affordable ones to buy. They are super easy to drape and can be done with zero fuss. Not to mention how they just melt onto your figure making you look even more gorgeous than you think you do!
And cotton just can't be forgotten!
Cotton sarees may seem old-fashioned and hard to imagine yourself in, but they still hold a kind of charm and warmth that just can't be taken away. When you scour through the limitless selections of cotton sarees online, you will be blown away by the choices and the way it has evolved to make you look smoking hot!
It's not just the sarees that take your breath away these days but the blouses you can get to accentuate the look. From breath-taking backless tops to all kinds of embellishments to adorn your blouses, you can make this look epic with just two pieces of clothing. The last thing in the elite equation is a search for the perfect handbag, and all women struggle with this, the hunt for the perfect handbags for women to match up with their beautiful sarees to complete their look.
Don't Miss to Checkout: