Simple Vital Vitamin Day Cream SPF 15 Review
Today, I will be reviewing Simple Vital Vitamin Day Cream SPF 15 which I received as a free gift along with other purchases from Walmart.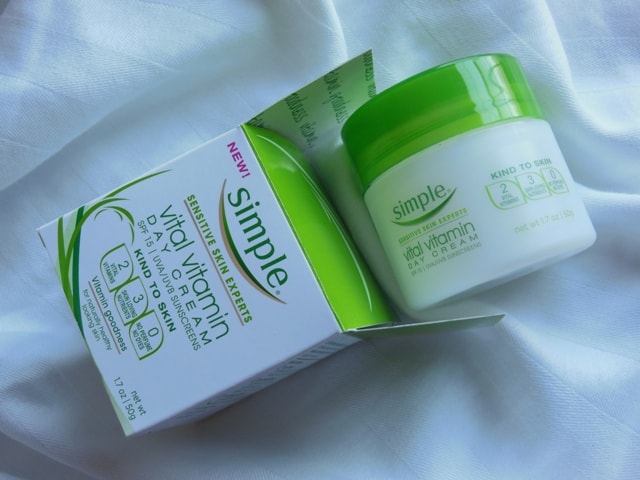 Product Claims:-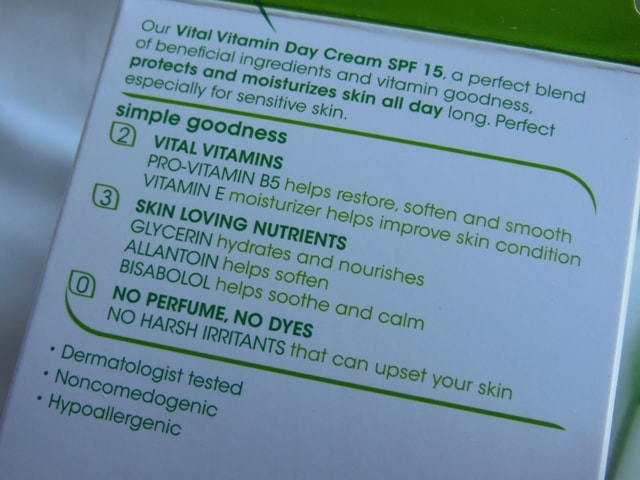 Ingredients:-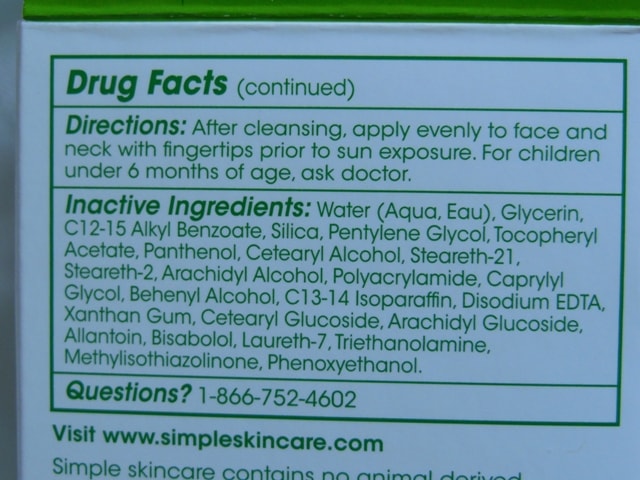 Price:- $10.99 for 50gm (I got for free along with my purchase 🙂 )
Shelf Life:- 1 year from the Mfg date.
Packaging:- The cream comes in a simple plastic tub type packaging with a translucent green screw lid. The packaging looks cheap and also the long tub isn't hygienic to use. There is no protective lid which can save the cream from moving around, highly travel unfriendly.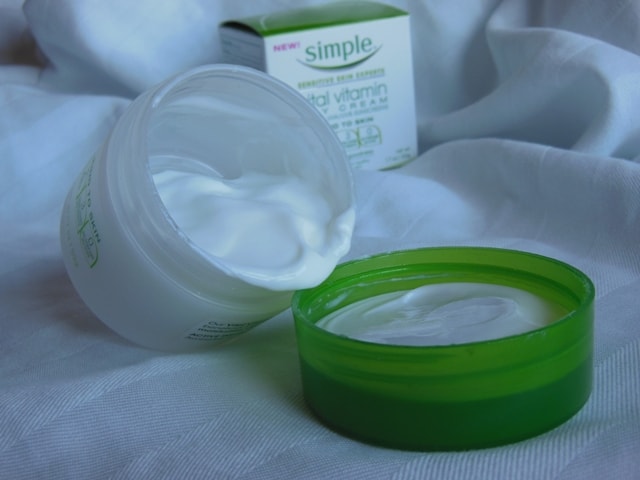 My experience with Simple Vital Vitamin Day Cream SPF 15:-
The cream looked like it has thick buttery texture but actually it is extremely runny and has a light lotion kinds texture. The white creamy-milk like texture spreads nicely and gets absorbed quickly with a few finger strokes but it leaves shiny layer on face which I totally dislike, it feels like I have applied some oily sunscreen.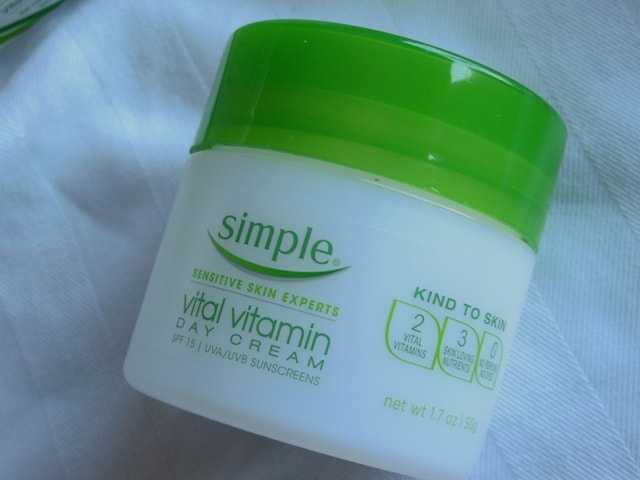 The cream doesn't feel heavy on my dry skin, and is lightly moisturizing to my dry skin. The shine is also gone few minutes post-application but I don't think it will be suitable for combi/oily skin because of the initial sticky/shiny layer it creates. The cream claims to be fragrance free but I could some mild medicated sort of fragrance.
I really wanted to like this cream for its vitamin rich & skin loving ingredients but its cheap looking packaging and oily finish puts me off.
Don't Miss to Checkout:
Pros of Simple Vital Vitamin Day Cream SPF 15:-
Soft milky texture
Light moisturizer
Doesn't break me out.
Contains SPF 15
Contains Vitamins which helps in softening and smoothening the skin
Free from skin irritants like dyes and perfumes
Free from Parabens
Cons of Simple Vital Vitamin Day Cream SPF 15:-
Packaging could have been improved
Slightly greasy texture
Not suitable for oily skin
Recommendation:- Simple Vital Vitamin Day Cream SPF 15 has a light creamy texture but I don't think my skin will be liking its greasy feel in the summer heat, so will save it winters only. It leaves a sticky/shiny layer on skin which takes some time to get absorbed. Overall, it is a decent moisturizer with some SPF and goodness of Vitamin E, B5 & Glycerin.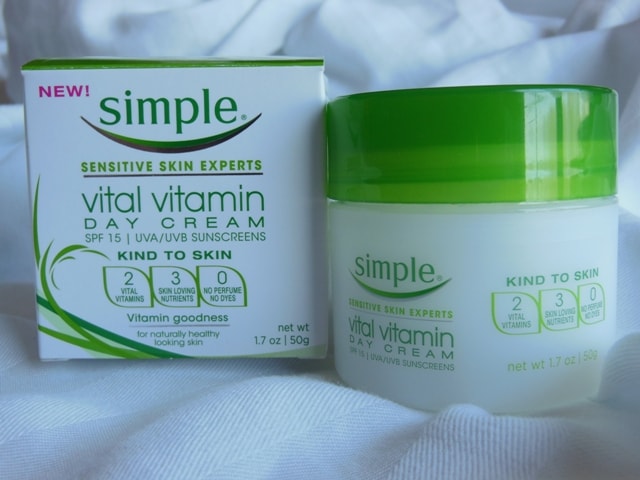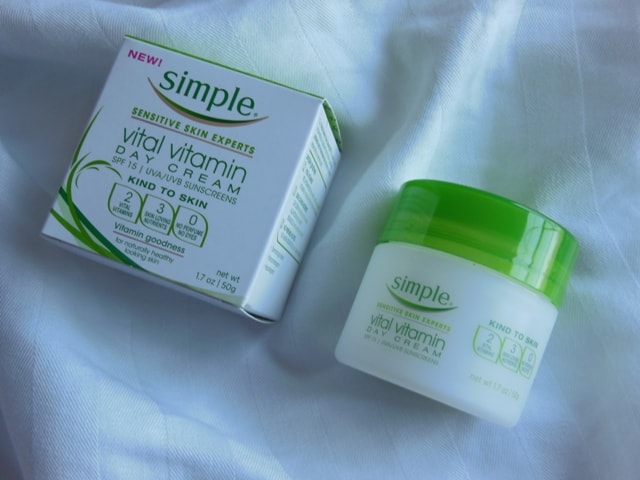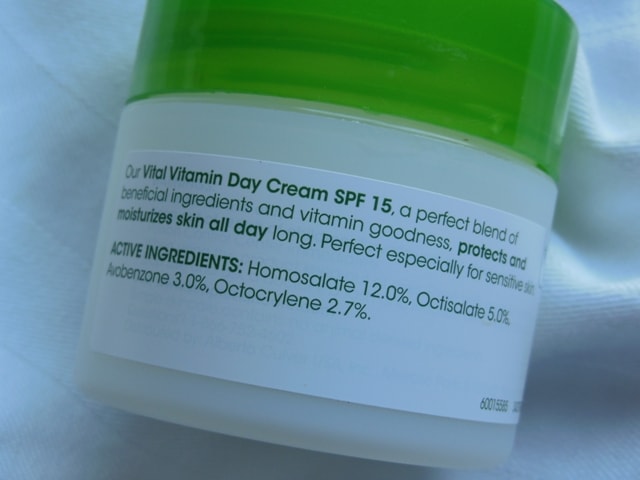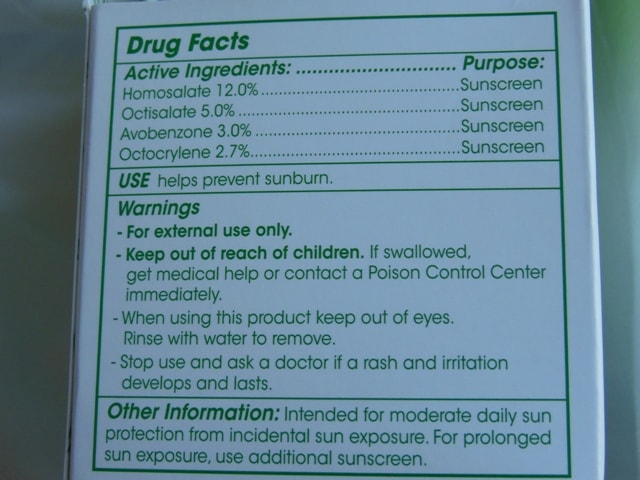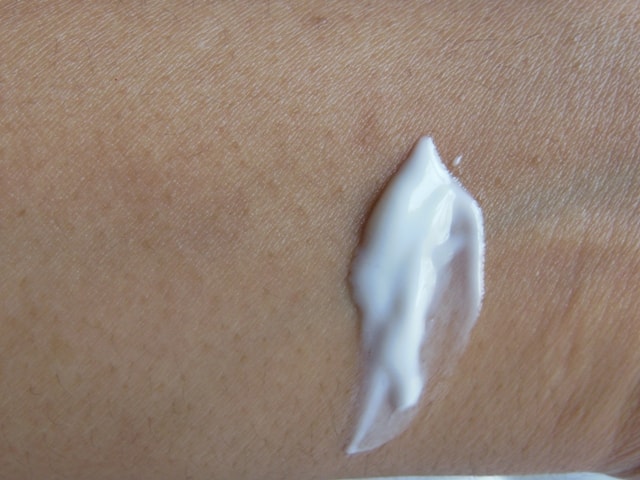 Rating:- 3.5/5
Have you tried Simple Vital Vitamin Day Cream SPF 15?