SIGMA Beauty India's Independence Day Sale

One thing that deters me from buying new products from International brands is their International Shipping costs. The prices sometimes go even beyond the price of the products I want to order. But thanks to the amazing SIGMA Beauty team who decided to pamper Indian Makeup addicts with a free International Shipping and some additional discounts to try out their much raved about makeup brushes along with their beautiful makeup products. Yes, Sigma Beauty Indian Independence Day Sale is here. The sale is from 15 August – 17 August, with a flat 20% off site wide as well as free international shipping on orders above $50 on using the promo code INDIA20.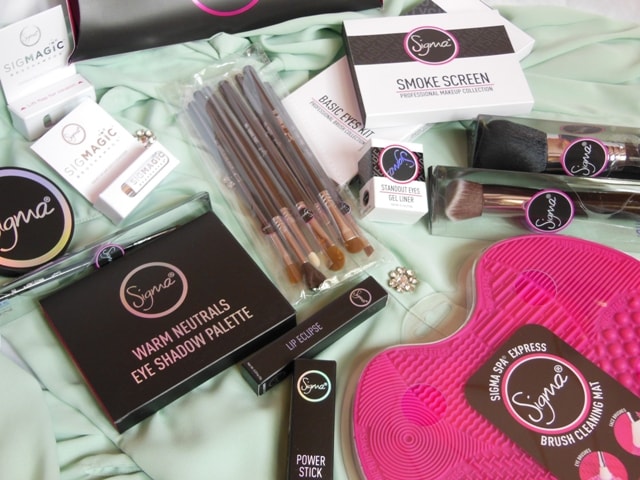 You can check out my review on some of the Best Makeup Brushes by SIGMA here:
Now, I have some more in my makeup collection and here is what all I received from the SIGMA Team.
SIGMA Beauty Makeup:
Sigma Beauty Basic Eyes Brush Set contains seven professional quality brushes for the eyes. The brushes are perfect for applying, shading and blending the eye shadows, eye liners, and even concealers. This Eye makeup brush kit is perfect for all over eye makeup Application. The brushes are cruelty-free and are made with exclusive SigmaTech and Sigmax fibers which make these brushes even more amazing. I have been using SIGMA Eye Makeup Brushes since years now and they are still going strong with no shedding.
Sigma Eyeshadow Palettes have 12 shades in different finishes. The palettes come with a mirror inside and a sturdy cardboard box packaging. I love the holographic SIGMA Beauty imprint on the box as well as on the eye shadows.
Smoke Screen has eye shadows with cool undertones. The palette has a beautiful mix of matte, shimmer and metallic shades in neutrals, bold brights, and dark hues. This palette has the ability to transform the look from subtle day to a bold evening one. Personally, I love the pearl, metallic shades from the palette. 
Warm Neutrals: has 12 neutral shades of rich, warm hues offset by soft, cool undertones giving you the ability to create endless options for a lit-from-within glow. This collection features matte, frost, sheen, duo-chrome and shimmer finishes. All shadows are paraben-free. This is a must have eye shadow palette.
Sigma Spa Express Brush Cleansing Mat is a life saver for makeup lovers. The most hateful task of any makeup addict is cleaning the brushes but with this cleaning mat, the task becomes so easy and quick. The Mat is designed with different patterns and when paired with the SIGMagic Brush Shampoo it takes off all of the makeup residues from the bristles and leaves them squeaky clean. Love it!
I have heard a lot about these 2 products from the brand and now, I finally got a chance to try them out. I am super excited to try the SIGMA Gel Eye Liner which is claimed to be intensely pigmented with a buttery smooth texture and long lasting formula. Similarly, SIGMA Aura Powder which is loved by makeup addicts is a multi-purpose product and can be used as a blush or bronzer depending on the skin tone.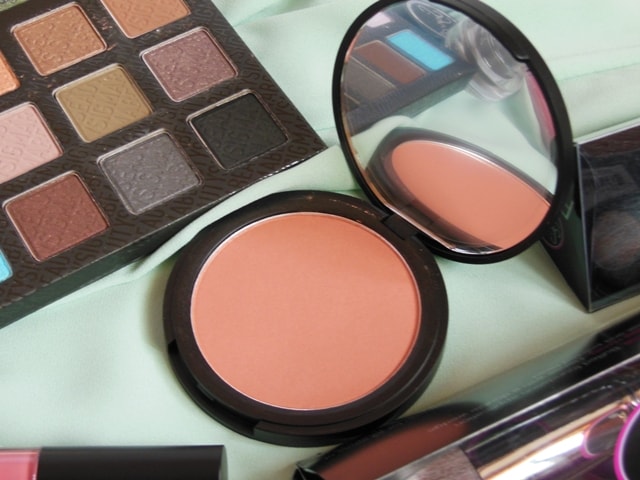 I will be trying these SIGMA Lip products for the very first time. I received a beautiful peachy nude shade of the SIGMA Lip Eclipse gloss which can work wonderfully with bold eye looks or even as a topped for matte lip colors. And this SIGMA Power Stick Lipstick in this stunning Red shade is calling me out. The gorgeous packaging and the color made me go weak on the knees.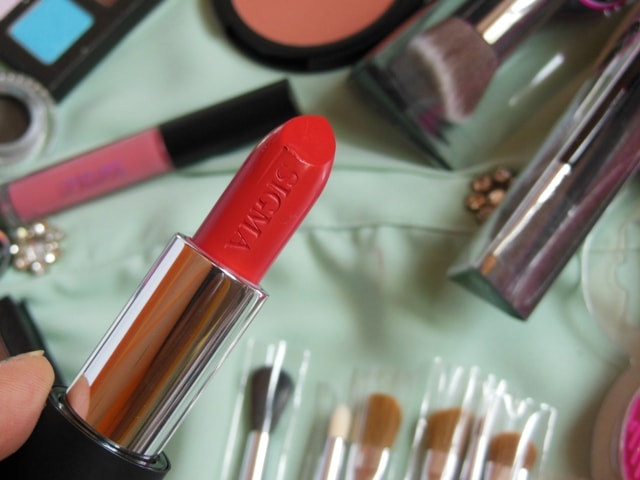 So, overall Sigma Beauty has some amazing products to offer along with their Makeup brushes. And if you are still waiting to try your hands at any of these this is the perfect time to take the plunge and enjoy the benefit of free international shipping and a flat 20% discount site wide with the code INDIA20 on purchases over $50. Don't Miss It!
Have you tried any of the SIGMA Beauty products? Which ones do you like the most?