Shoppers Stop End of Season Sale is here!
Hey Gorgeous, so it's that time of the year again when brands welcome us with open arms and great discounts at their products.. Yes the End of Season Sale! I know many (including me) who keep building their shopping list and wait for EOSS to happen to go berserk with shopping.
But wait.. what about the nerve wrecking rush in the stores Where you have brave your way through hundreds of shoulders to reach out to the clothes. The endless queues in front of the changing rooms and the life long wait at the billing counters.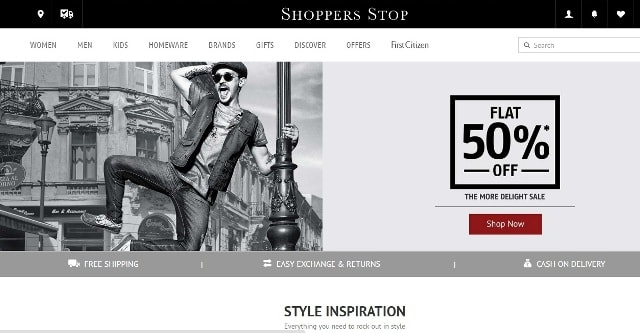 Well.. are we missing on something.. "Online Shopping"!! Yes, answer to all our prayers. No need to get stuck in jams for hours or get burnt by the Sun on your way to the Mall.
I love shopping from Shoppers Stop because I can find all the brands and products under one roof and don't have to go store hopping to pick anything. And their online shopping portal and app gives an easy access to everything at the comfort of home.
Just login to your system and open the Shoppers Stop website or Open up the Shoppers Stop App on your phone and easily browse through all the products you have in your shopping wish list.
Shopper Stop is offering great discounts on their products under End of season sale. Here are some of the amazing deals they have on different Categories:
End of Season Sale Offers:
You can shop from Shoppers Stop online shopping portal or Shoppers Stop App as per your convenience. Buying the products you need at a great discount is priceless. So, don't miss this chance.
I am already adding items to my cart to reap all the benefits of this End of Season Sale by Shoppers Stop.
What about you..?? Are you ready with your shopping list??