Shea Moisture Three Butters Wash & Scrub Review
Hello Everyone, Today I am going to review a wash with incredible ingredient list, the Shea Moisture Three Butters Wash & Scrub.  I got it thinking it will be a face wash as nothing was mentioned in the name but it is described as a body wash. L , but let how it fared in both the departments.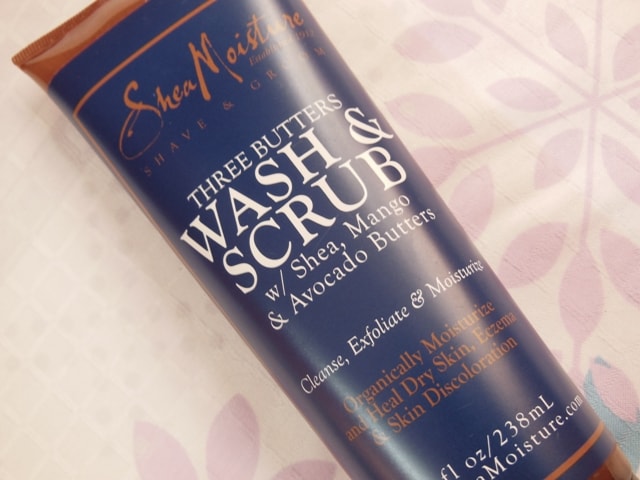 Product Claims: What it is: Liquid Gold
This is the ultimate luxury body cleanser. Made with Shea utter, this ultra-moisturizing and high foaming body wash cleanses, softens, tones and heals the skin, while Jojoba Beads gently exfoliate dead skin cells.
Ingredients:-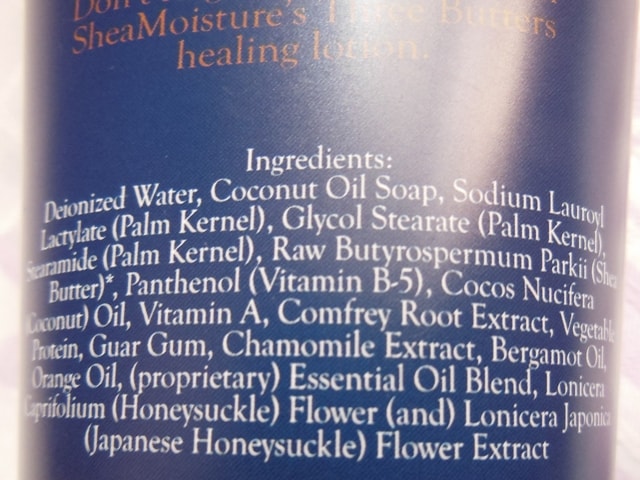 Price:- $10 for 238ml (8 fl oz)
Packaging:- The wash comes in a muddy brown colored translucent chubby tube with a black flip-top cap. The wash is sealed inside the tube with a silver foil at the mouth which needs to be removed before putting it to use. The cap can be unscrewed to detach the silver seal. The tube is covered with a navy blue paper containing all the details about the wash. The cap closes snugly and would open on its own which makes it travel friendly but I find the size a bit bulky for the same.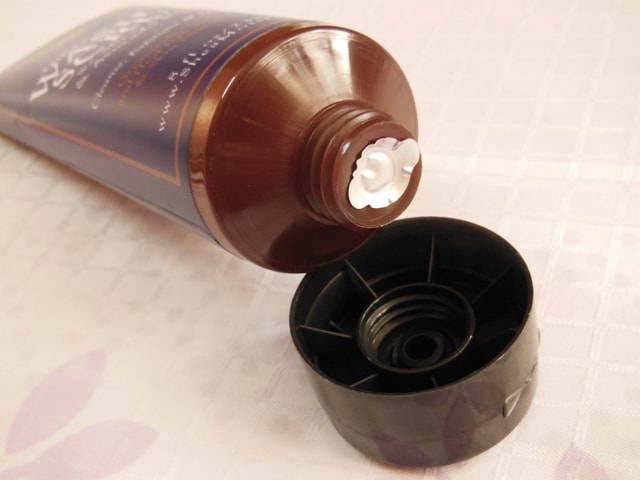 My experience with Shea Moisture's Three Butters Wash & Scrub:-
Shea Moisture wash is a light golden-brown colored liquid with microscopic beads.  Considering the name "Three Butters" I expected it to have a rich creamy and slightly thick consistency, the texture is creamy but has extremely runny consistency which gushes out the tube the moment I unlock the cap.
The formula is super-smooth which spreads nicely but you have been very careful while taking out the product or you going to waste so much of it. I have decided to transfer it to a pump dispenser but I am yet to find a pretty one as I don't want to transfer it to something ordinary! It is infused with extremely tiny exfoliating particles which aren't even felt while working with the wash and hence pretty useless to serve any purpose of a scrub as described but I am not complaining.
It lathers amazingly well and a small drop of it is enough for my face. It gives a rich and luxurious feel on application and cleanses up all the dirt and oil from my skin quite gently. It leaves me with a squeaky clean skin, which feels utterly smooth almost slippery. I have a dry skin so I need to follow with a moisturizer but it doesn't rip my skin off moisture unlike other washes. The wash has a refreshing herbal fragrance which lasts for few minutes post-wash. The scent is quite mild and natural which I like very much.
Swatch-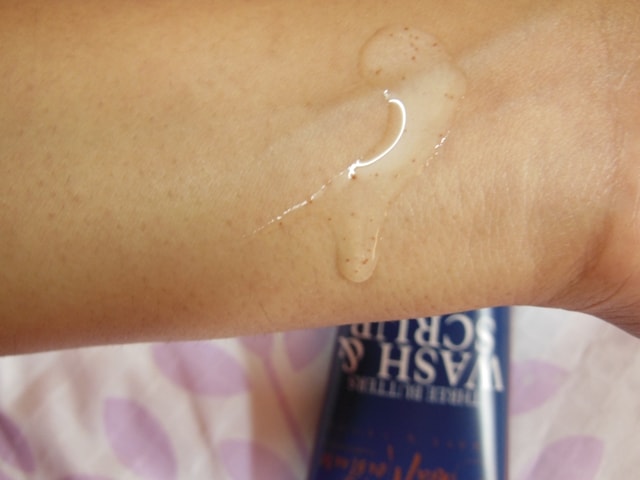 I was super-impressed seeing the wonderful ingredients list of this wash which is infused with the goodness of Shea butter, Mango Butter and Cocoa Butter. They not only moisturize but also rejuvenate skin providing it natural nourishment and protection. The formula is also free from parabens, sulphates, mineral oil and all other skin-unfriendly ingredients.
This is the one only product that I used both as a body wash as well as face wash. Though I am pretty specific about using only products that are made to be used as face wash only but the drool-worthy ingredient list tempted me to give it a shot as face wash too and I am not disappointed at all
Don't Miss to Checkout:
Pros of Shea Moisture's Three Butters Wash & Scrub:-
Heavenly fragrance
Smooth creamy texture with tiny beads
Lathers amazingly well
Leaves skin squeaky clean
Doesn't rip skin off moisture
No breakouts
Great for oily/combination skin
Can be used for as a face wash or body wash
Small amount is required for single use
Incredible ingredients list
Paraben-Free, SLS Free
Against Animal Testing
Cons of Shea Moisture's Three Butters Wash & Scrub:-
Extremely runny consistency
For dry skin, follow with a moisturizer
Slightly expensive for a body wash
Not Available in India
Recommendation:- Shea Moisture's Three Butters Wash & Scrub is made up of shea, mango and avocado butters and it also does not contains any of the unwanted ingredients like Parabens, Sulphates and Mineral Oil, so formula wise it is one of the best thing I have ever used. The texture is buttery smooth though runny but it fares awesome in rest of the departments. It is gentle on skin, cleanses away all the impurities, doesn't leave it dry or flaky, has a likeable herbal fragrance and serves the dual purpose of a body wash and a face wash. Thumps up from my side! 🙂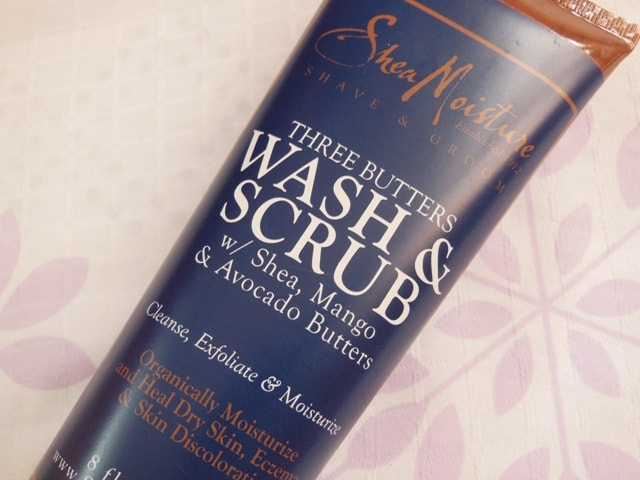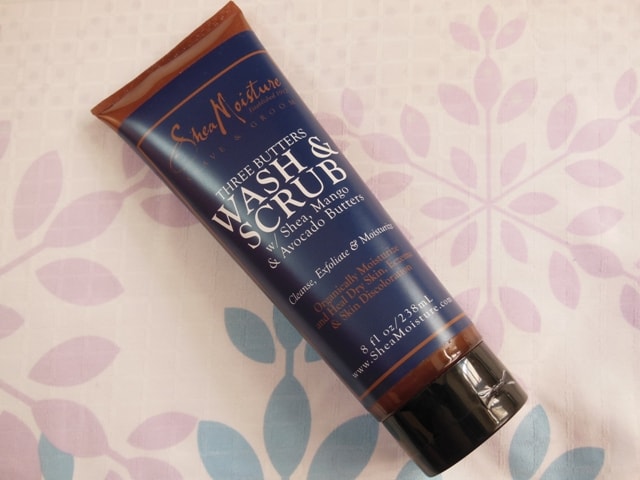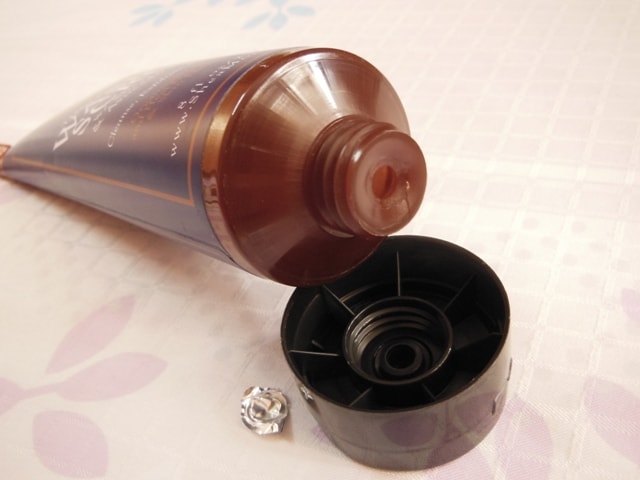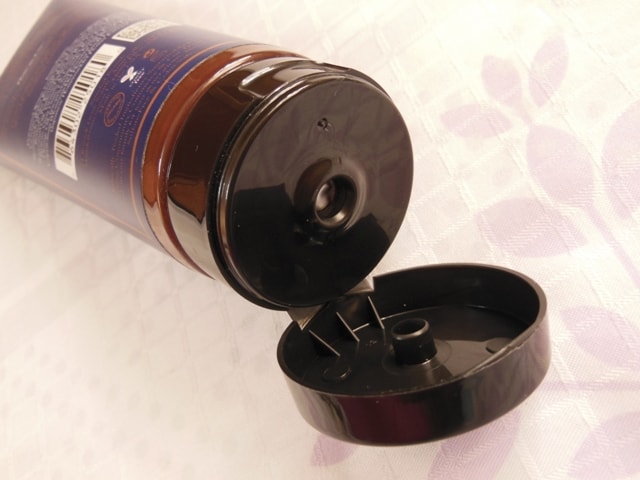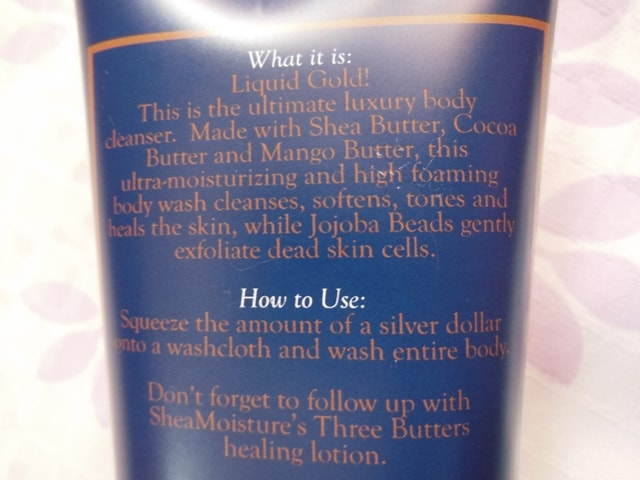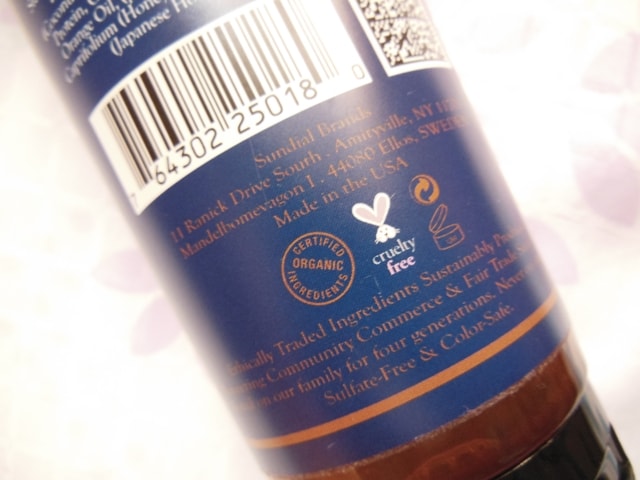 Rating:- 4.5/5
Have you tried Shea Moisture Three Butters Wash & Scrub? Have you ever used a Body wash as a Face wash