Welcome to India Sephora – My Love
A warm welcome to one of the most sought after brand Sephora. I have heard of this French Beauty Brand Sephora openings its store but got to see it finally today. The work was still on in the store and the Guys were busy giving the final touch. The shutters were half open today but the store wasn't open for public till evening. I took a sneak peek through Glass windows and just lusted for the stuff.. 🙂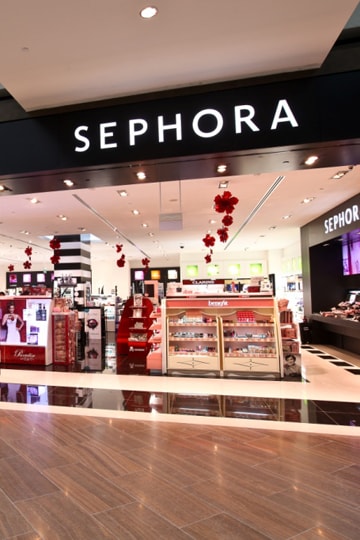 Though I fortunately took a pic of the Steve Madden Chandalier 🙂 🙂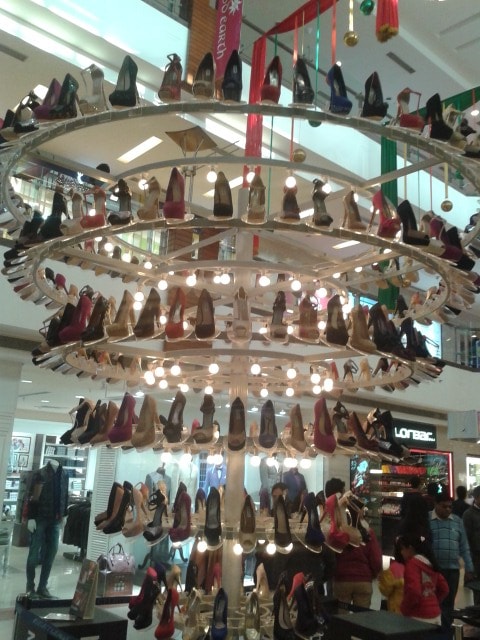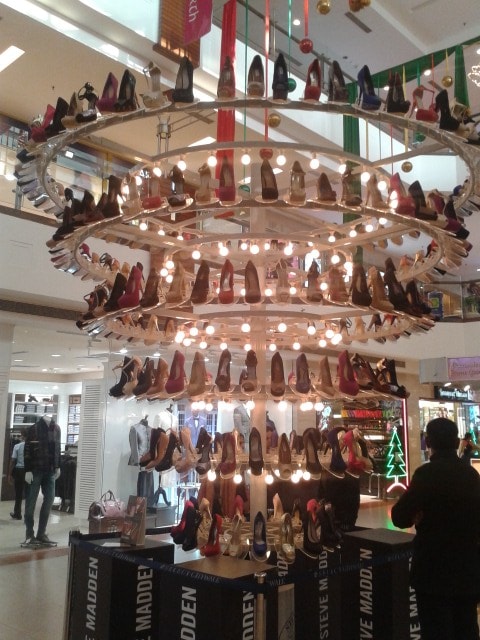 Actually, I paid a short visit to Select City Walk to meet my best friend but sorry, for not clicking the picutres as I was really in a bbad mood todayy.. disappointed and upset with my carelessness .. handling things too casually.. and that is why my lappy refused to boot up again.. which was made to drink some water in the morning 🙁 🙁
But by God's grace and hubby's efforts, the lappy got up at night… Thank you Lord..  🙂 :). This can be considered as an early Santa Gift..
All is well that ends well. I skipped all the shopping and was least bothered about window shopping but I am still feeling happy content to get my laptop back to life.. 🙂
So, all those who are heeding to Sephora tomorrow.. do share the pics of the store and the stuff..  🙂 :). Have a great weekend.. 🙂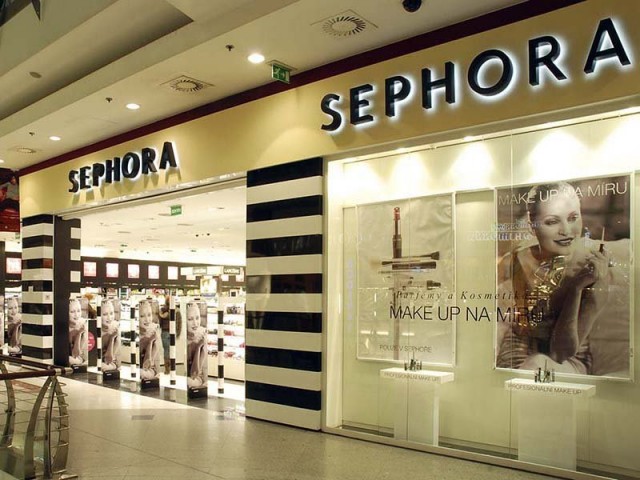 What is there on your wishlist from Sephora?