Save Season is On with Zoutons.com
Hello Everyone,
It's raining finally.. the wait has been eternally long for Delhi but glad that rains finally made it here and I didn't miss the chance to get myself drenched in the first rain of Monsoon this time.. 🙂 . Though I love rains like anything I hate getting stuck in traffic jams which comes attached to them and I find it difficult to make it to the malls without spending hours stuck in jam.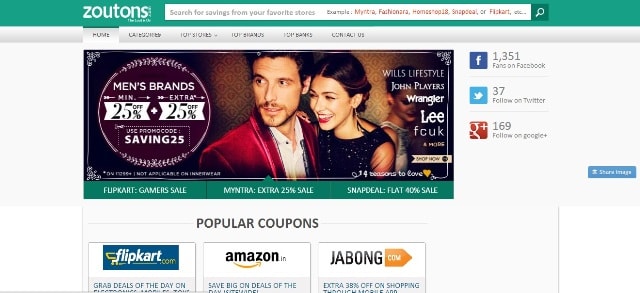 So, here is "Zoutons" that will save you from the jams and let you enjoy the discounts at the peace of home and your hot cuppa coffee in your hands.
Zoutons.com is a coupon website which offers discount coupons/vouchers and deals on your favorite online shopping stores, you can check some here, "Myntra Vouchers" . Not only this, they have discount coupons on various big brands as well including apparels, footwear, electronics and more like Biba, Arrow, Tommy Hilfgier, Adidas, Clarks, Micromax, Dell, Samsung, etc.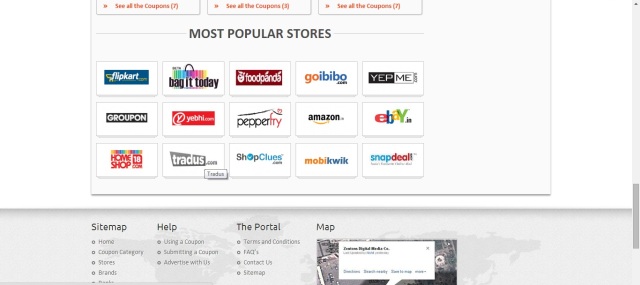 Here is the deal breaker for me.. one thing that I have never seen on the online portals is coupons for banks.. yes they have that too. So, If you are like me who spends a lot online it might help you save some more. 🙂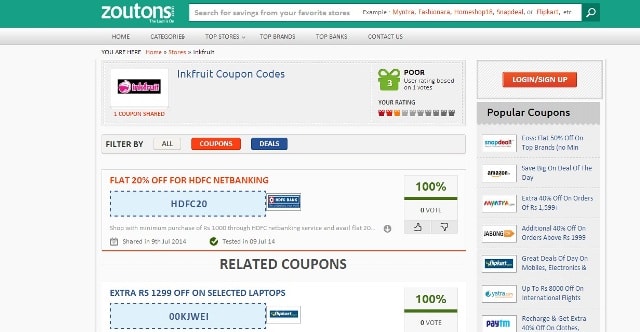 The site has a user-friendly navigation and you can find each and everything quite easily by just rolling the mouse over various tabs or selecting the popular stores coupons on the home page, you don't even need to register on the website and create an account but to stay updated for the latest deal create one!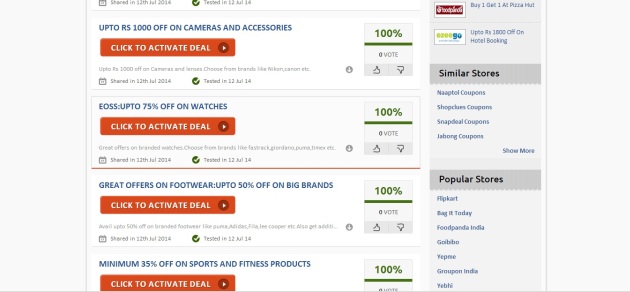 Overall, Zoutons is another useful website for online shoppers like us with a large number of coupons and discounts to offer on almost all the online shopping sites and brands. Don't miss to checkout this shopping portal before you fill your shopping cart on a shopping site! 🙂
So, who would want to miss the shopping fun with sale season in full swing.. 😉 .
PS: I have been paid for this post but my view is honest and unbiased