Saugella Intimate Washes Review: Attiva and Dermoliquido
I always talk about how you can keep your skin clean and make it look healthy and radiant. We all focus majorly on the areas that are exposed and do our best to keep them look presentable. Especially our face which we make sure is washed and wiped clean but while doing our best to maintain personal hygiene we tend to ignore one of the most important thing, Intimate Hygiene. There are numerous brands out there with their own set of Intimate hygiene products but many of them don't really deliver what they claim. So, lookout for the best trusted brands in Intimate Hygiene and Saugella is one such brand which works for women's health by providing such amazing products.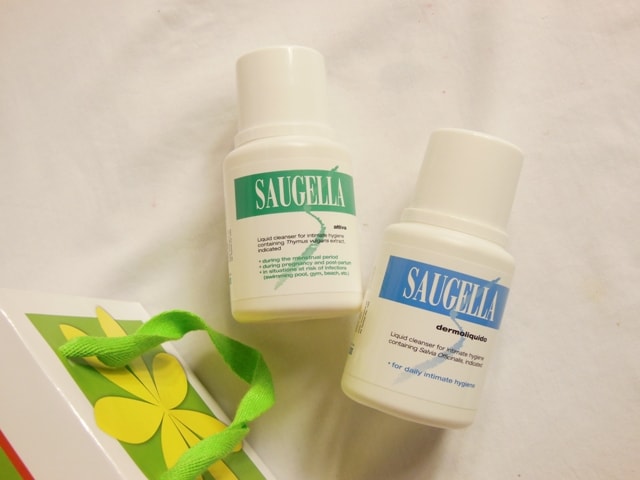 Shelf life : 3 years
Intimate Hygiene Problems:
Intimate Hygiene is a critical part of women's health and if ignored it can lead to infections which can be very painful. Usually, women use just water or the bathing soap to clean those sensitive areas. But regular soaps aren't made to be used on delicate and sensitive areas and they might cause itching and other issues. Intimate areas should only be cleansed using the products that are specifically made for that like Intimate Washes/ Intimate Cleansers.
Intimate cleaners not only help in keeping the areas clean and fresh but they also keep it odor free, prevents infections and maintains the pH.
My experience with Saugella Intimate Washes:
Saugella is not a new brand that just started with their products but it is 40 year old name which has been constantly working in the direction of improving females health. They have been researching, developing and producing high quality products to maintain Female's Intimate hygiene. It is a global brand with its products manufactured in some of the world's best labs , matching global standards.
Saugella Intimate Cleansers not just maintains pH balance but also have anti-microbial action which keeps the infection causing germs away. And the Lactic acid formulation in the cleansers maintains pH of 3.5 in those intimate areas.
Saugella Attiva Intimate Wash: It contains natural extracts of Thyme and Sage which have anti fungal and anti – microbial properties. This Intimate Cleanser is suitable for Sensitive phases like pregnancy, post-partum period or menstrual cycle and can be used twice a day. Read more on this here, Attiva Intimate Cleanser
Saugella Dermoliquido Intimate Cleanser: Is perfect for daily use. It contains natural extract of Salvia Officinalis which helps in maintain the Vaginal pH and gives a long lasting fresh feeling. I really like the subtle scent of this dermoliquido Intimate cleanser.
I just need a small amount these Saugella Intimate Cleansers and apply, on and around the intimate areas. The cleanser lathers well with water and gets washed away quickly as well. Dermoliquido one has a light fragrance and gives a mild cooling sensation when washed. While Attiva Intimate Cleanser is fragrance-free and is made for sensitive skin, so has a mild cleansing action.
So, what are you waiting for, pick up the best Intimate Cleansers out there and feel the difference #SaugellaCleansers. Checkout Saugella Intimate cleansers on their official website, here.
Have you tried these Saugella Intimate Washes? Which is your favorite Intimate Cleanser?