Same Same but Different: Sleek Blush By 3 Lace Palette
Helloo Chicas,
Today I have a comparison post for all of you, another one from Sleek 🙂 but this time it is between the Old and New formula, the Sleek Blush By 3 Palette in Lace. I placed a small Sleek order few weeks back which included Sleek Blush By 3 Palette in Lace and 2 Sleek Rio Rio Eye Shadow palette. The rio rio palette was for me and the rest of the stuff belong to my cousin ;).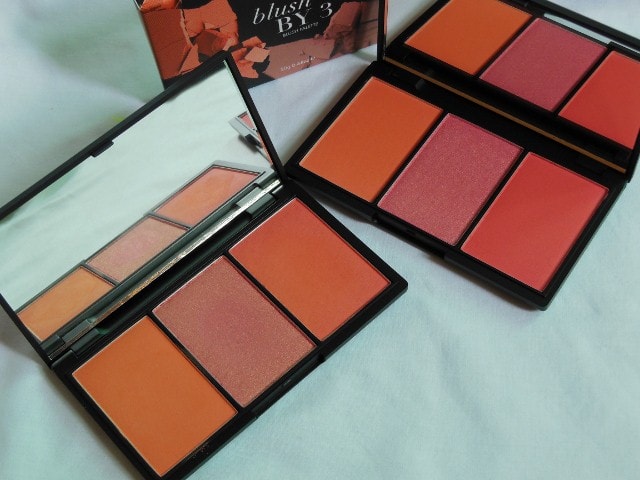 I had this Sleek Blush By 3 Palette in Lace that I bought months back from a blog sale with me and I got this urge to compare both the palettes and see what I found out. Though both of them are exactly the same product manufactured at different times but I can definitely make out the difference between the shades of palette. The palette has 3 shades 2 matte and a shimmery one in the middle.
Crochet: It is a matte Orange shade. Newer formula looks more pigmented a slightly darker than the older one
Guipure: It is a shimmery pinkish gold shade. Newer formula is a lot more pink and will show up better on skin providing more color than shimmer compared to old
Chantily: It is matte Coral Shade. It is a pinkish – coral in the newer packaging while the older one looks more orangey-coral. I liked the shade in the newer version better.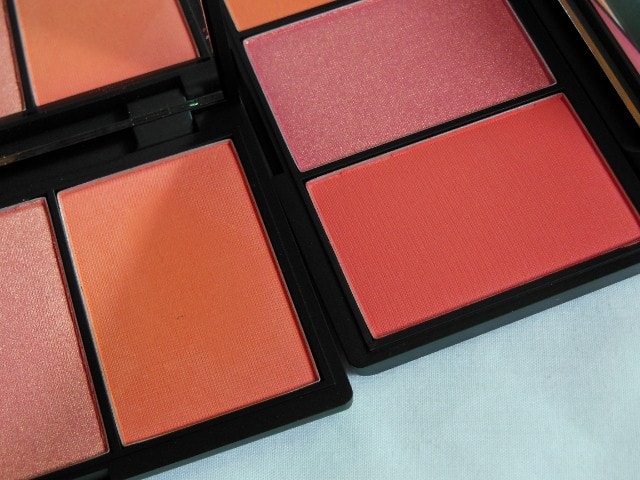 Overall, the older palette looks a little washed out when placed on the side of the newer Lace palette. The shades definitely look more vibrant and pigmented in the new Sleek blush by 3 Lace palette.
Do you like the newer or the older version of the Sleek Blush By 3 palette in Lace?
PS: Excuse me for being so irregular on the blog, I have been a little caught with office so couldn't connect here but I miss this space more than anything else…I will be slowly picking up the pace and catch up with all your lovely comments and posts.. 🙂 . It's a long weekend this time and I am only planning to grab some beauty sleep and makeup products waiting for me to put up ;). I promise to be back in action soon with wonderful posts 🙂