Sally Hansen Fast Acting Nail Polish Remover For Artificial and Sensitive Nails Review, Swatches
I have been using Lakme Nail-polish remover for quite a long time which has been doing an average job as a remover but its strong Alcoholic smell was a big turn-off. Also it did nothing for my nails and cuticles. So, I started searching for a better quality remover which at least doesn't have that strong Alcoholic smell.
I have heard so much about the Sally Hansen nail paints but didn't got a chance to get my hands on any of them. Before getting the nail paints, I thought of giving a try to the Sally Hansen Fast Acting Nail Polish Remover a try as Sally Hansen is a recognized brand when it comes to nail-care.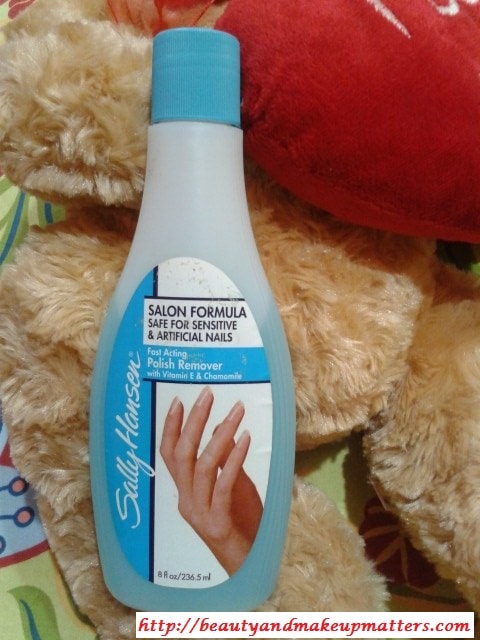 Product Claims: An enriched formula that quickly and gently removes nail polish with essential nutrients to help promote strong, healthy looking nails and cuticles every time you use it.
A SPECIAL BLEND OF Pro-Vitamin B5, Vitamin E, and Chamoline gently and easily removes polish from artificial and sensitive nails. Help keep nails strong and healthy-looking.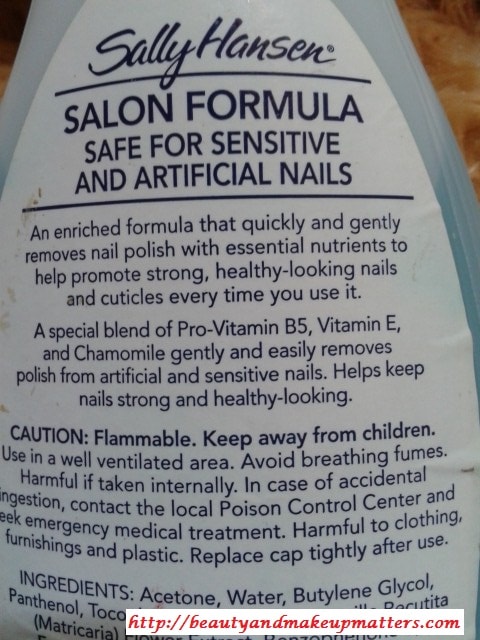 Ingredients:- ACETONE, WATER, BUTYLENE GLYCOL, PANTHENOL, TOCOPHERYL ACETATE, CHAMOMILLA RECUTITA(MATRICARIA) FLOWER EXTRACT, BENXOPHENONE-3, FRAGRANCE. MAY CONTAIN:- BLUE1, YELLOW 5.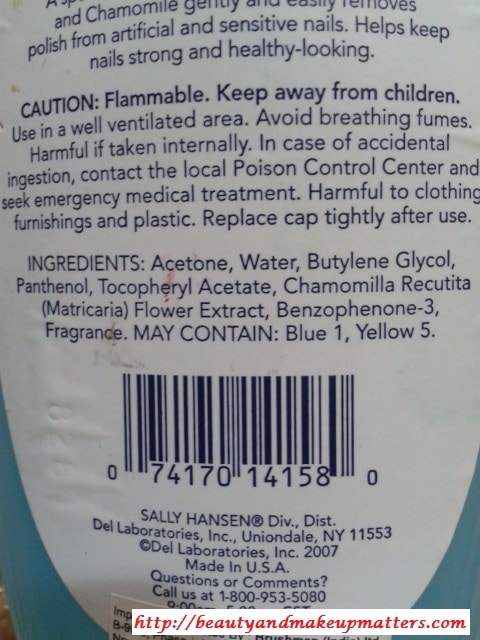 Price:- Rs.325 for 236.5 ml (8 fl oz.)
Shelf Life:- 3 years from the Mfg date.
Packaging:- The nail paint remover comes in a boring semi-see through long plastic bottle. The bottle is light blue in color with a dark blue colored screw cap. I was shocked to see that it doesn't have any nozzle or stopper to control the amount of the remover. The mouth is wide that I can easily lose the entire remover in a single fall if the bottle is dropped by mistake.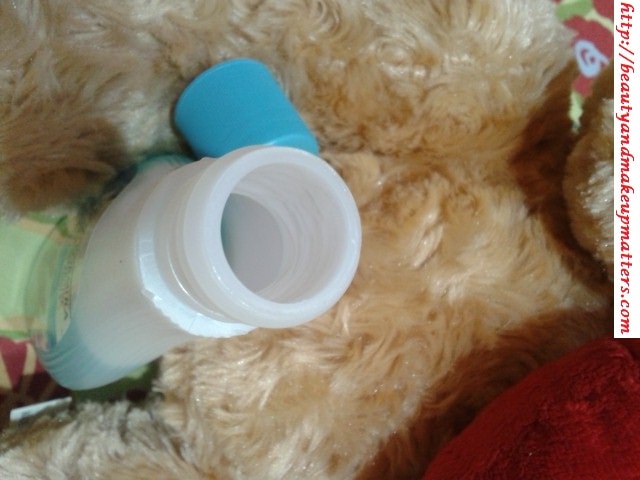 Available in 4 Variants :-
Strengthening Formula Polish remover- For Weak and Thin Nail
Salon Formula Polish Remover- For Artificial and Sensitive Nails. (Under Review)
Moisturizing Formula Polish- For Dry and Brittle Nails
Extra strength Polish Remover- For All Nail Types
My experience with Sally Hansen Fast Acting Nail Polish Remover For Artificial and Sensitive Nails:-
The wide opening of the remover makes it difficult to put the remover directly on the cotton pad so, I do the other way round and dip the cotton ball in the bottle with the help of tweezers or something. It saves me on wasting the remover liquid due to spilling. I am waiting to finish up my Lakme Nail-Polish Remover, so as to transfer the Sally Hansen Nail Polish Remover to its bottle which will reduce the remover wastage and  make it easy to apply on the cotton pad.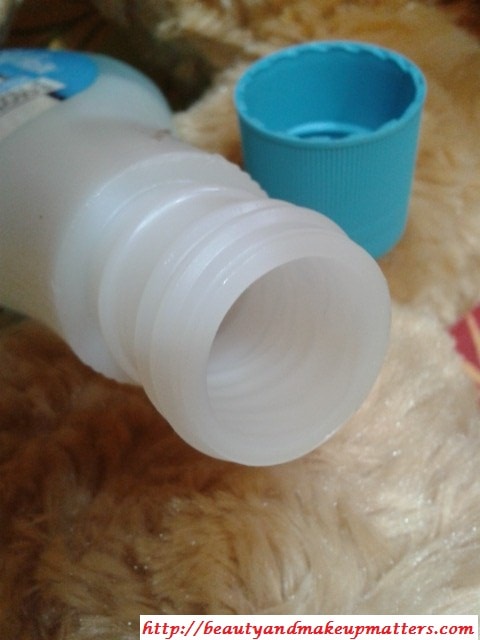 The remover itself is a light blue colored liquid but appear pale yellow on the cotton. The first thing I noticed after unscrewing the cap of the bottle is its not so strong Alcoholic smell. Though it contains Acetone as its main ingredients but it is free from the nauseating fumes. I put the remover filled cotton on the nail bed and leave it 3-4 seconds. The polish comes off easily and removes all the traces of the polish from nails. It doesn't even leave and tiny-miny stains of the nails. The Remover felt gentle on cuticles too. I didn't face any nail issues with this remover.
Swatches:- Removing Maybellline Coloroma Nail Polish Sexy Here.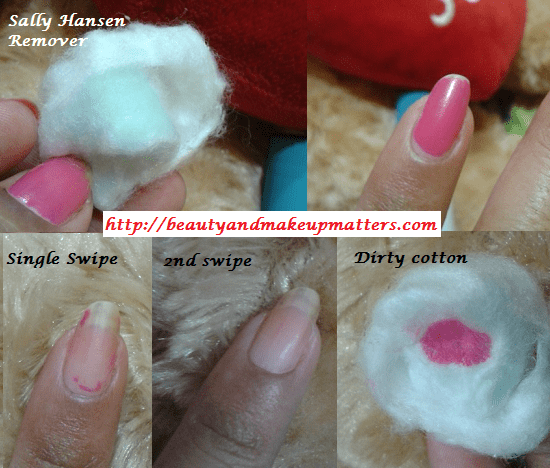 Neither it left any uneasy sticky layer or the nail bed nor it left any whitish case. It doesn't made my nails/cuticles go dry. I didn't even felt the need of moisturizing my hands and cuticles after using this Remover. The formula of the remover is enriched with various essential nutrients like Vitamins and Chamomile which takes care of the artificial and sensitive nails and helps in making then strong and healthy.
I don't feel like switching back to any other nail paint whether its Lakme or any other Drugstore Nail polish Remover.
Pros of Sally Hansen Fast Acting Nail Polish Remover:-
Removes the nail-polish with ease and feels gentle on hands
Small amount is sufficient to take-off nail polish. Only a single cotton ball will be able to remove the nail-polish from both the hands, hence the remover is going to last me long
Doesn't have a strong smell unlike regular removers.
Doesn't leave any whitish cast Or uneasy sticky/Oily layer on nail-beds after removing the nail paint.
Doesn't make my nails dry. So, I can skip on moisturization step after removing nail polish.
Reasonably Priced. Doesn't hurt my pocket as we get a huge quantity for the price paid.
Contains Vitamin E and other essential nutrients which helps in making nails strong and healthy.
Cons of Sally Hansen Fast Acting Nail Polish Remover:-
The only thing that I hate in Sally Hansen Fast Acting Nail Polish Remover is its dumb packaging. The packaging is prone to spilling and wastage. The wide–open mouth of the bottle makes it difficult to use the remover in the bottle itself.  I have tried to use this directly and get the remover on the cotton pad but more than 90% of the time I end up wasting a lot of amount.
Availability is an issue as Sally Hansen Products are not available in Stores easily but it can be bought from online shopping website. Like I got Mine
Recommendation:- Yes, Yes Yes! This is one of the best Nail Polish Removers I have used till date. The regular Drugstore removers like "Lakme Nail Polish remover" which feels harsh on nails and stands no where near the Sally Hansen Fast Acting Nail Polish Remover except the packaging part, where both of them scores high.

But when we compare the Remover Formula I find the Sally Hansen much more moisturizing and gentle on hands. Also, it removes the nail paint without any struggle. I am in love with this nail polish remover and going to try its other variants too.Highly Recommended!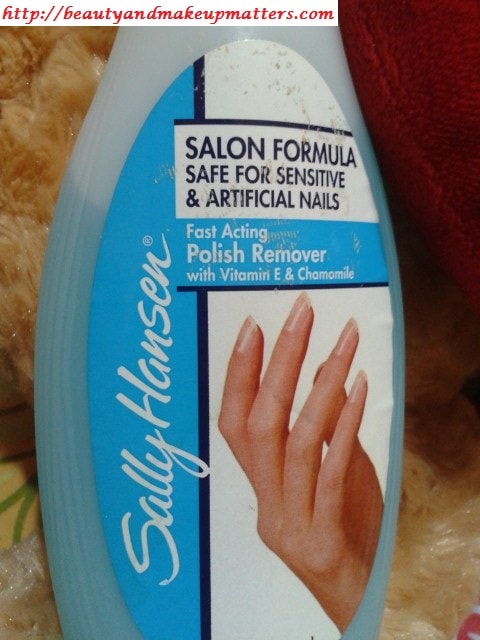 Rating:- 4.5/5 (-.5 just for the packaging)
Have you tried Sally Hansen Fast Acting Nail Polish Remover? Which nail polish Remover you find the best in removing nail paints?