Revlon Super Lustrous Matte Lipstick – Really Red Review
Hello Everyone,
Today I am reviewing a Revlon lipstick in matte finish, my first Matte lipstick from Revlon Super Lustrous Lipstick Collection, Revlon Super Lustrous Matte Really Red.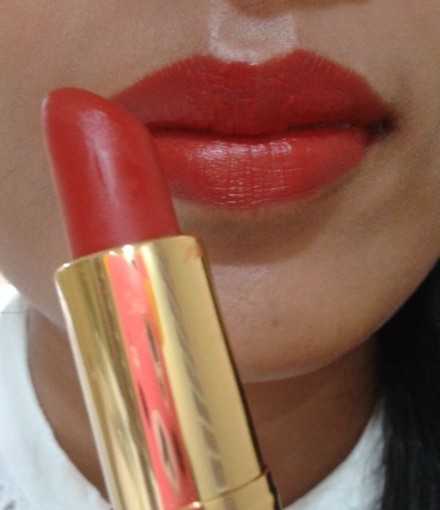 Product Claims: Ultra-creamy saturated lip colour that delivers beautiful, lightweight matte colour without any dryness, caking or fading.
Straight from the Runway shades !
Beautifully rich matte colour glides effortlessly across lips.
Suede-like, cushiony feel and with maximum colour impact.
Beautifully rich shades from nude to deepest berry.
Direction for Use:- EXPERT TIPS – To create the perfect pout, define lips by applying your choice of ColorStay® Lipliner to the natural line of your lips. To further increase the wear of your lipstick, fill in lips completely. Continue by applying your favourite Revlon® Matte Lipstick shade over the lined lips.
Price:- $4.99
My experience with Revlon Super Lustrous Matte Lipstick – Really Red:-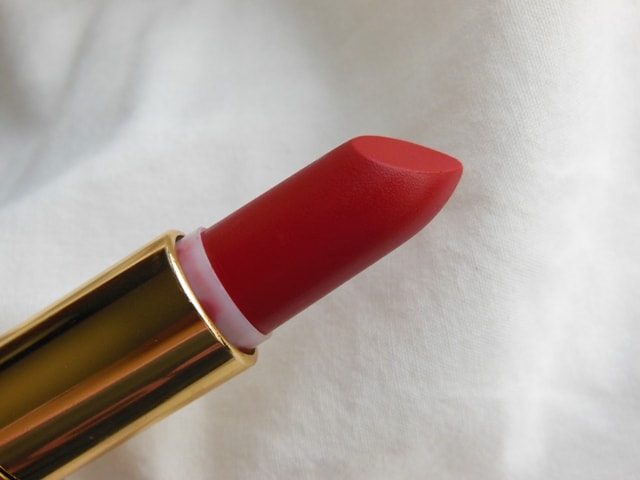 Shade: Really Red appears a rich dark burgundy Red lip color in the tube which left me slightly disappointed as this wasn't the shade I was expecting but surprisingly it goes much lighter on lips. Really Red comes up as a light-medium red with warm undertones. The shade doesn't have cool, blue undertones but inclines more towards orange and somehow it looks a bit more orange on lips than on swatches. It imparts a blushing brightness to my face and instantly glam up any dull gloomy day.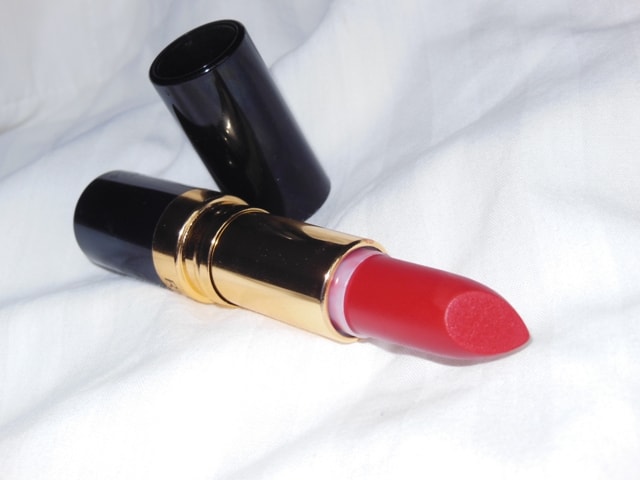 Lotus Herbals Floral stay Red Rover is closer but it is much more orange, brighter and also have subtle shimmers. Maybelline Colorsensational Lip gloss – Cranberry Cocktail is darker, redder, has browner undertones and has shimmers too but it's a gloss.
The silky smooth texture glides nicely on lips without any tugging.  It has soft creamy consistency but it doesn't melt like Maybelline Moisture Extreme Ones. It has a light feel to its texture which never goes heavy or waxy even after swiping it hard against lips.
It is full of colour pigments but has a build able coverage and won't go opaque in a single swipe. It gives decent enough colour when swiped with light hands but will go absolutely opaque with 2-3 subsequent swipes giving a smooth, even and a lovely matte finish. I can go on and on with this but this wouldn't go cakey or feel slippery.
The formula is of outstanding quality which is very comfortable to wear. Though it is matte finish lipstick but isn't much drying to the lips, wear it over well moisturised lips and you are sorted for the day.
Swatch-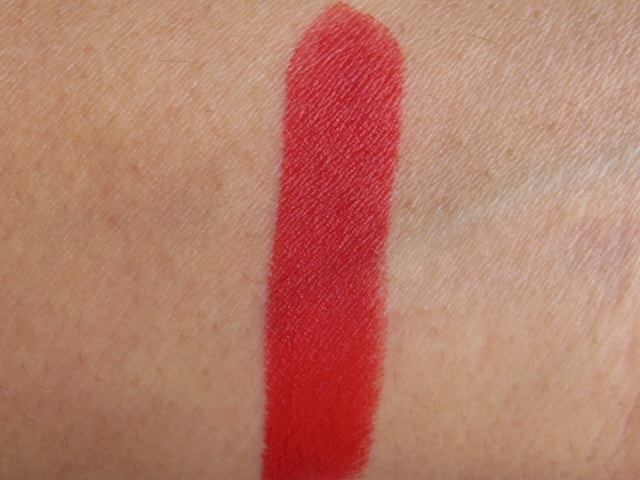 It has a long-lasting formula which just clings to your lips and refuses to budge. It doesn't show any signs of bleeding even after full-meals but fades off from inner lip corners. It doesn't leave a pinkish-stain unlike most of red lipsticks and looks pretty much red. The fading can be solved with reapplication as it doesn't flake or settle in fine lines and you get that gorgeous red lips again, as pretty and fresh as they did in the morning.
LOTD-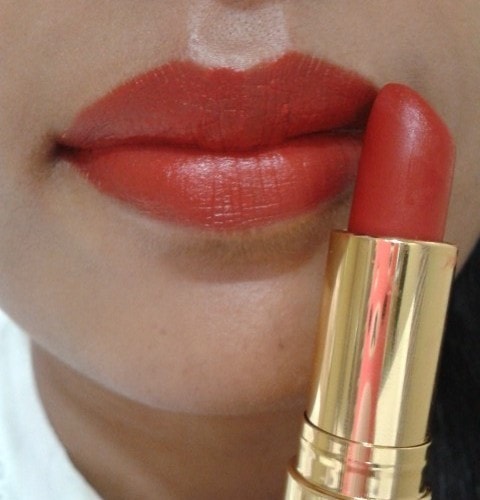 Here is the complete Look..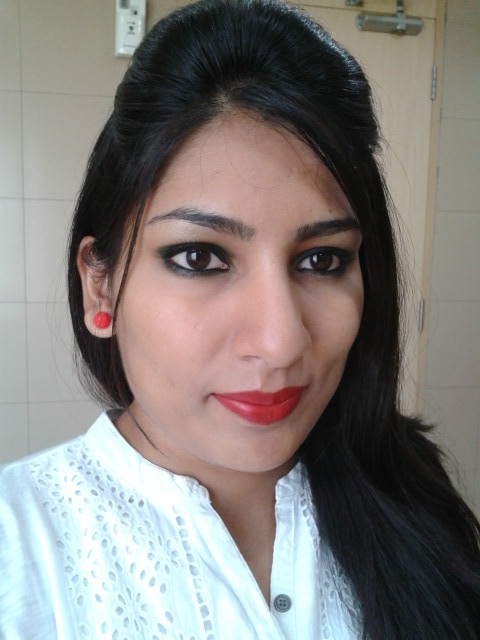 It is a beautiful shade of Red that would go with almost any look and will flatter Indian skin tones all round the year.
Pros of Revlon Super Lustrous Matte Lipstick Really Red:-
Light-weight texture
Incredibly pigmented
Buildable coverage
Fabulous finish
Doesn't make lips overtly dry
Doesn't bleed or budge even after meals
Easy to wear
No flaking or feathering
Long lasting
Excellent quality
Extensive range of colors
Cons of Revlon Super Lustrous Matte Lipstick Really Red:-
Recommendation:- Revlon Super Lustrous Matte Lipstick Really Red  is a pretty warm orangey-red lipstick  in matte finish which has topped the chart of my favorite red lipsticks. I am surprisingly happy with the shade which looked so dark and gothic in bullet. It has rich color pay-off and builds to absolutely opaque coverage and its light-weight formula never goes cakey. The finish is absolutely matte but unlike regular matte lipstick which feels drying and starts flaking by end of day this one is an exception. I am not saying it is moisturizing but isn't drying either and wears much more comfortably. It wears well and doesn't feather or bleed. I am fallen in love with this lipstick, Highly Recommended!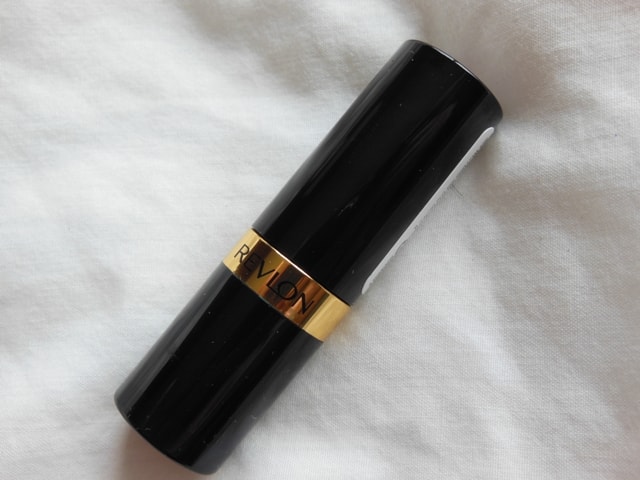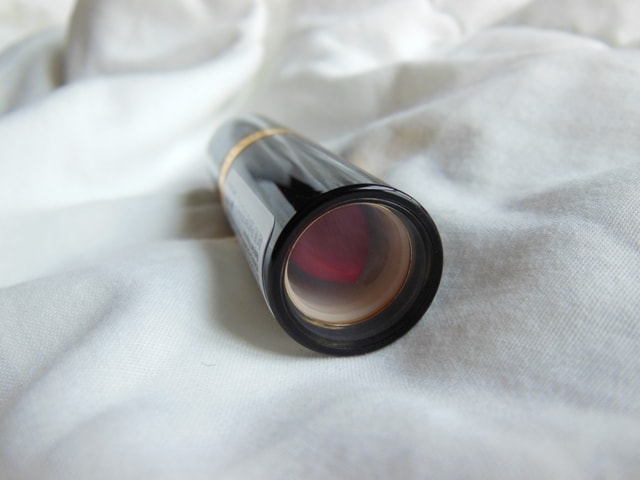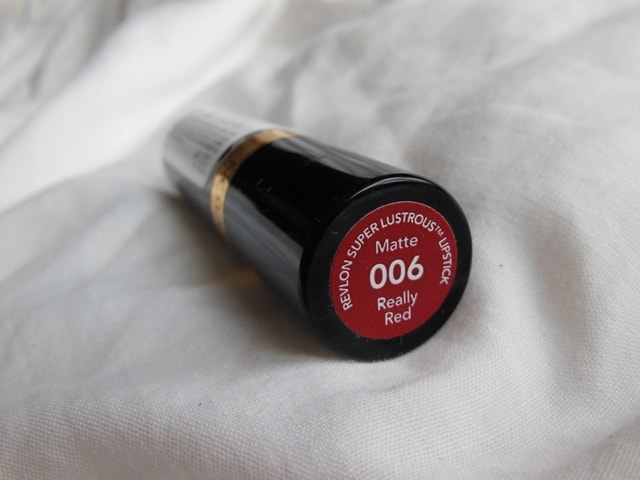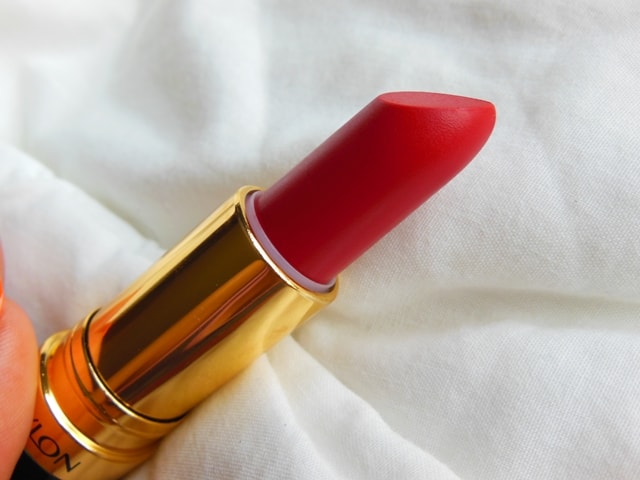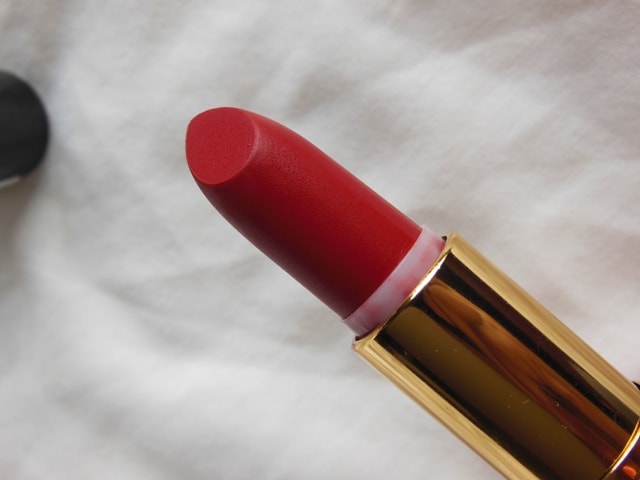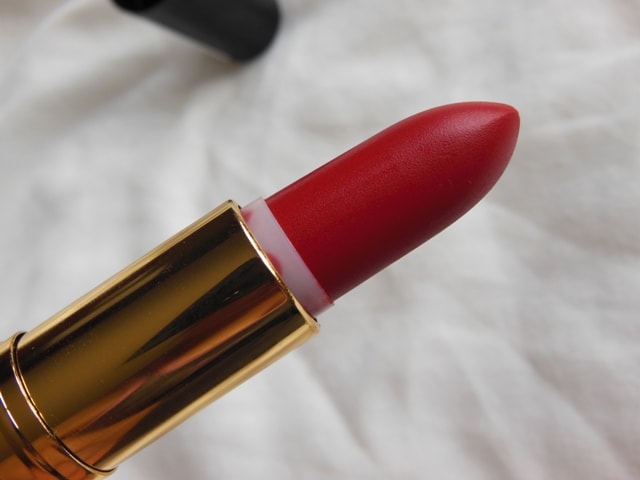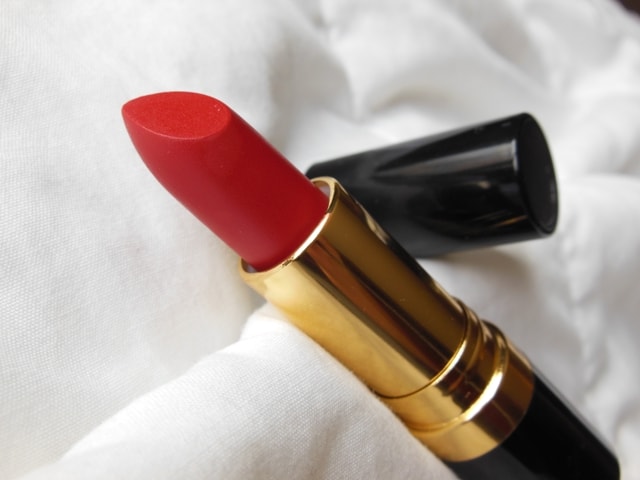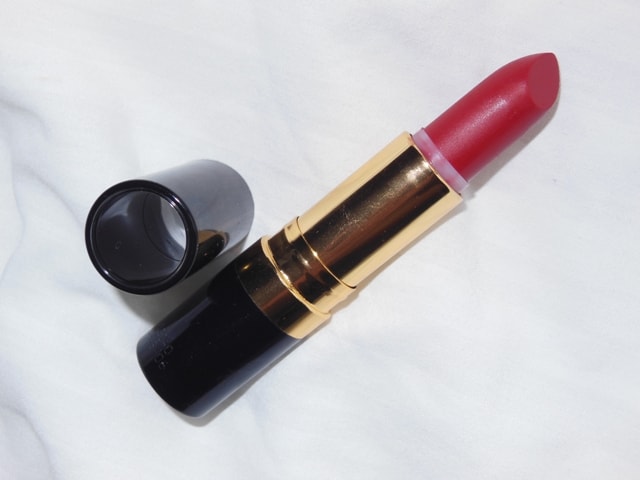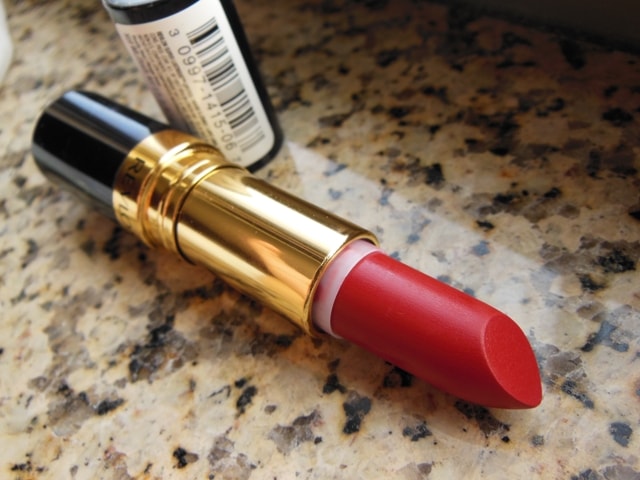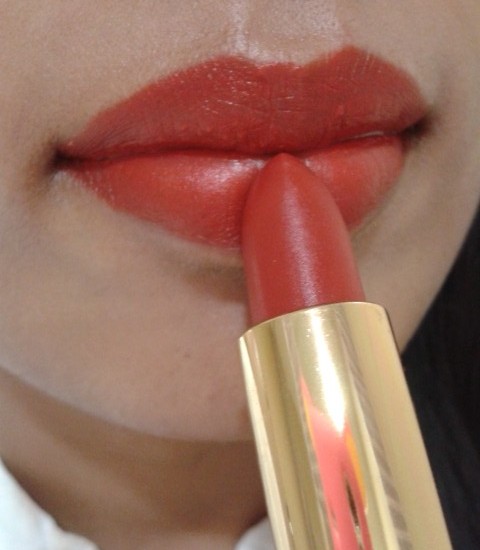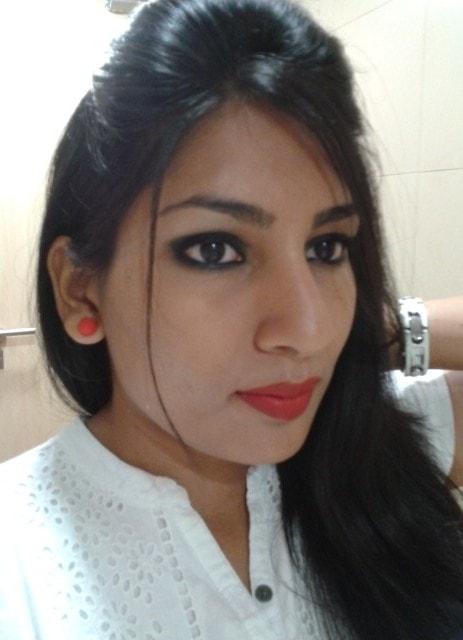 Rating:- 5/5
Have you tried Revlon Super Lustrous Matte Lipstick – Really Red? Which is your favorite Red lipstick?