Revlon Super Lustrous Lipstick – Love that Pink Review
Today I am going to review a one of its kind of pink. There are so many "Shades of Pink" but you wouldn't be able to find such a beautiful shade so easily across brands. Like everyone else the color "Pink" holds a special place in my heart as well as my lipstick stash. I have so many pink's but I swear this one is completely different from the one's I own, this is the Revlon Super Lustrous Crème Lipstick in "Love That Pink".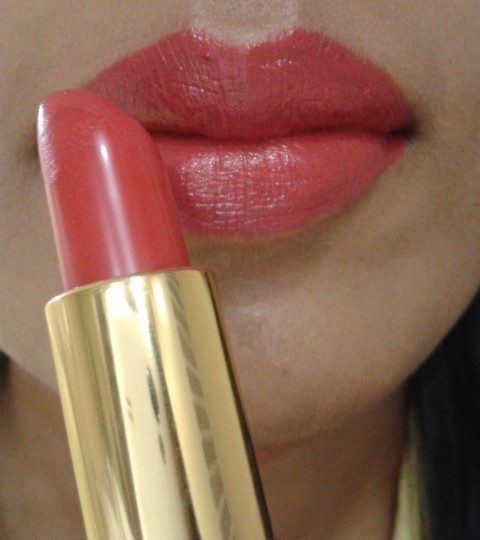 Product Claims: Ultra-creamy saturated lip colour that delivers beautiful, lightweight matte colour without any dryness, caking or fading.
Straight from the Runway shades !
Beautifully rich matte colour glides effortlessly across lips.
Suede-like, cushiony feel and with maximum colour impact.
Beautifully rich shades from nude to deepest berry.
Direction for Use:- EXPERT TIPS – To create the perfect pout, define lips by applying your choice of ColorStay® Lipliner to the natural line of your lips. To further increase the wear of your lipstick, fill in lips completely. Continue by applying your favourite Revlon® Matte Lipstick shade over the lined lips.
Price:- $4.99
Packaging :-The lipstick comes in a classic black tube packaging with a golden band in the centre which has REVLON engraved on it. On removing the cap you'll get to see that the golden band is a part of the golden case holding the bullet. The cap of the lipstick has a clear glass at the top which reveals the shade inside it. The shade details are mentioned at the bottom of the case too. There is nothing fancy about the packaging but an efficient, practical one with an elegant touch.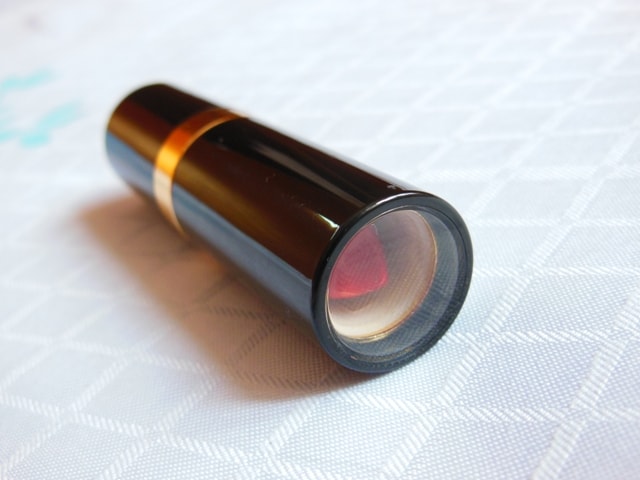 My experience with Revlon Super Lustrous Lipstick – Love that Pink:-
Love That Pink is a medium bright red based pink with hint of coral that adds warmth to the shade. It is a fantastic fusion of pink and red and isn't a blue-based pink or has any fuchsia undertones like most of the pink lipsticks. The shade is bright enough to not to be liked by everyone but it isn't a stark bright color which makes it quite wearable.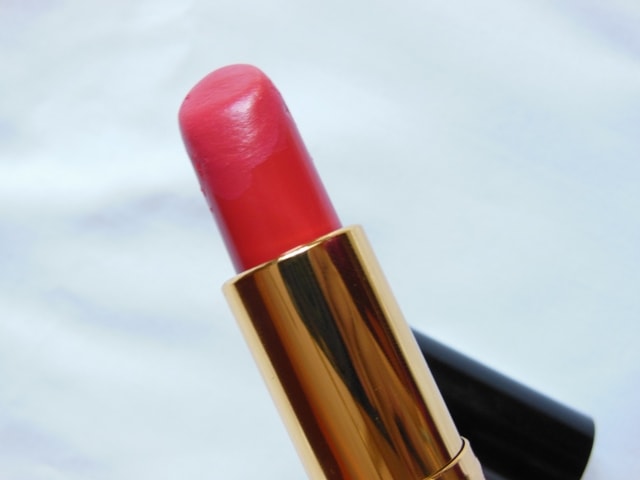 It is an intense shade, not exactly dark but a warm reddish-pink on the brighter side which instantly makes your lips pop. Though, I have experienced that the shade have a tendency to look a bit deeper on pigmented lips that what it appears in swatches. It can also be worn in a toned down version by blotting with a tissue or top it with clear gloss for lovely glossy pink lips.
I don't have any lip color similar to this adn only comparable one is Maybelline Moisture Extreme Coral Pink is much softer minus all the red undertones
Swatch-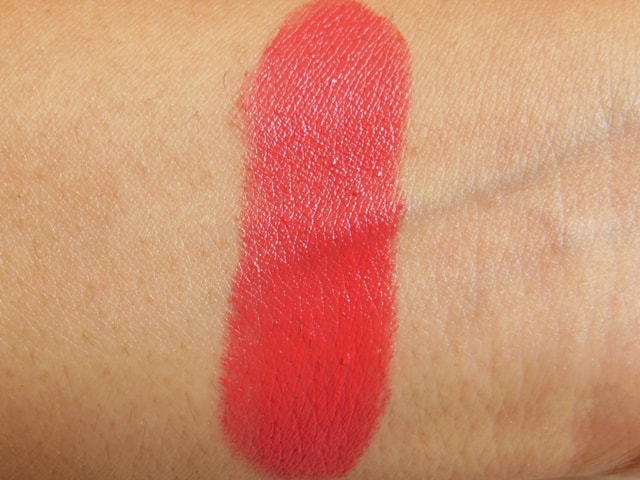 It has light weight texture and silky smooth formula that doesn't pull or tug at the lips during application. It glides easily but doesn't have that buttery soft consistency which melts and looks cakey on application. The formula has rich color pay off but buildable coverage, giving a sheer to medium coverage in single swipe which builds up beautifully to its true reddish-pink color in full opacity with subsequent swipes providing complete coverage to my pigmented lips.
Don't Miss to Checkout:
LOTD-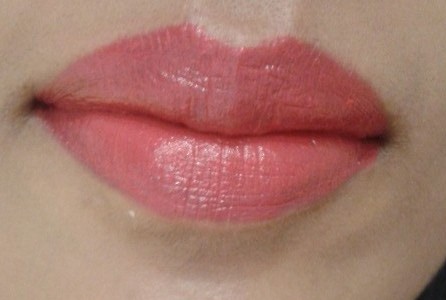 It doesn't have a lot of slip, so it won't move around once applied and hence no bleeding or smearing around lips. I didn't find the formula much moisturising rather slightly hydrating. It wears for six to eight hours on me leaving behind a pinkish stain on my lips which further enhances it longevity.
Look:-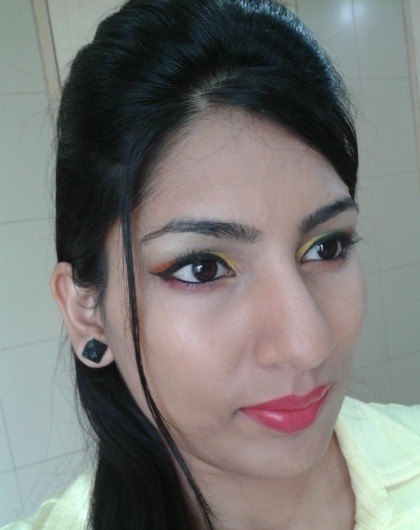 Pros of Revlon Super Lustrous Lipstick – Love that Pink:-
Gives nice pop of color to lips
Smooth creamy texture
Highly pigmented
Excellent coverage
Long wearing
Staining formula
Doesn't bleed
Can be blotted and worn as stain
Value for money
Classic black-golden packaging
Cons of Revlon Super Lustrous Lipstick – Love that Pink:-
Not highly moisturising
Colour intensifies a bit on pigmented lips.
On the lines bright pink which might not be liked by everyone
Recommendation:- Revlon Super Lustrous Lipstick inLove that Pink is a little bright red toned pink with coral undertones in soft creamy finish It is not a subtle pink shade that one can just slap on her lips and forget but the dominating Red tones in the colour pulls attention towards lips. It glides effortlessly, providing full coverage in 2-3 swipes and its light texture doesn't turns goopy or looks cakey. It has a long-lasting staining formula which easily wears for 7-8 hours. The shade is not for everyone but quite wearable compared to blue-toned/fuchsia pinks.

It looks quite close to Mac Impassioned which appears a bit brighter and pinker by looking at online swatches but couldn't say for sure as I don't own the Mac one.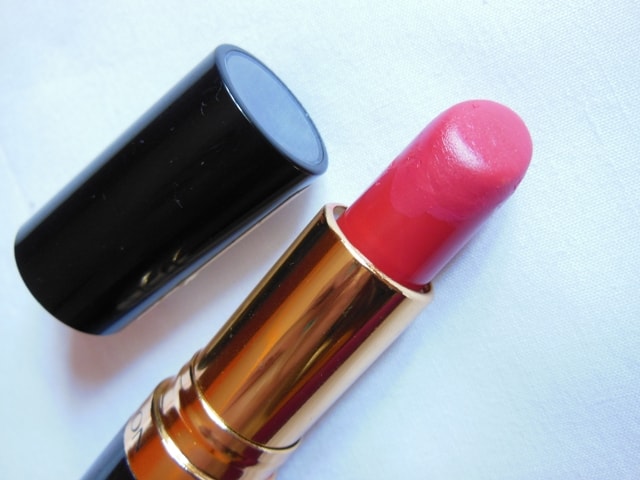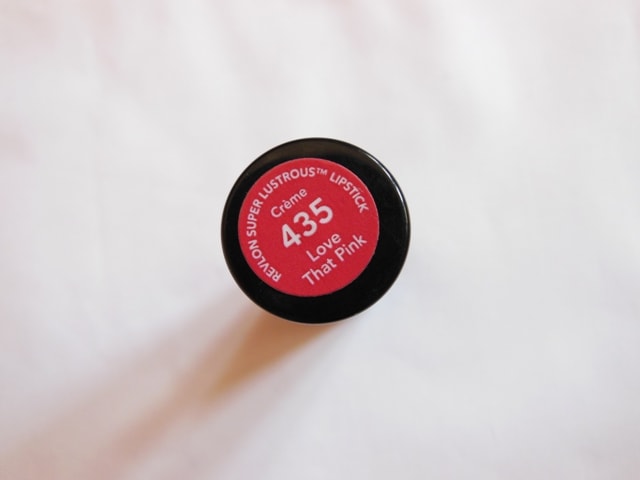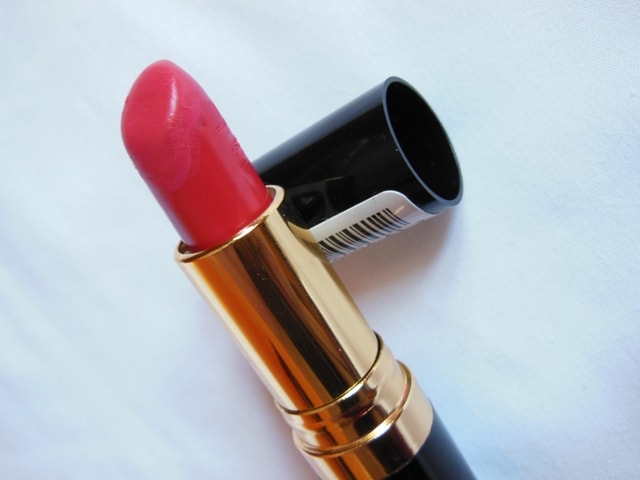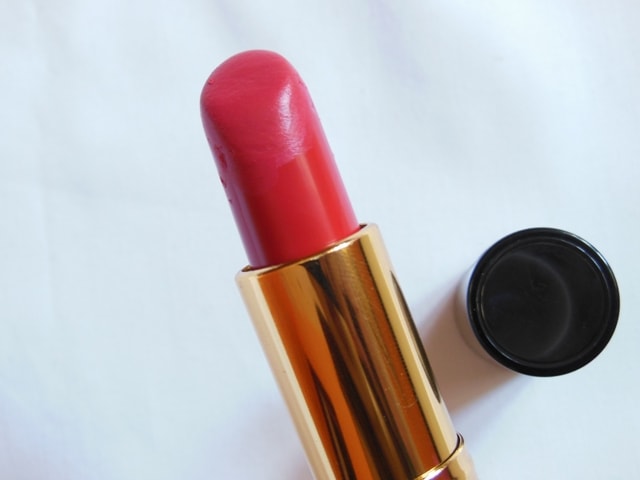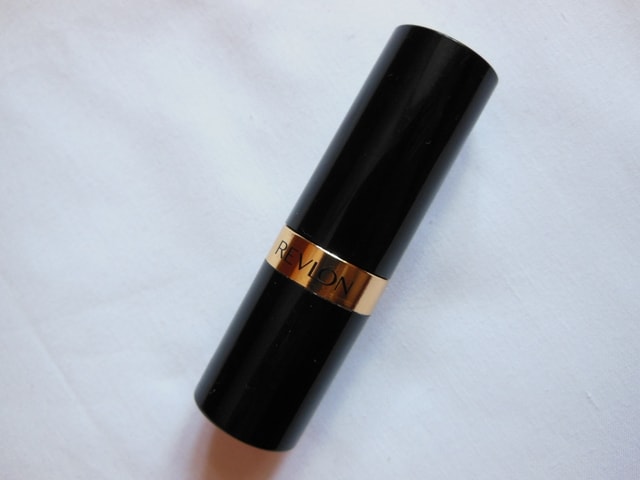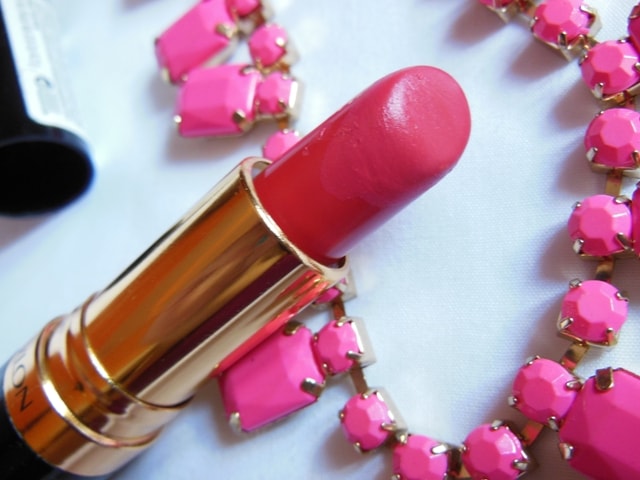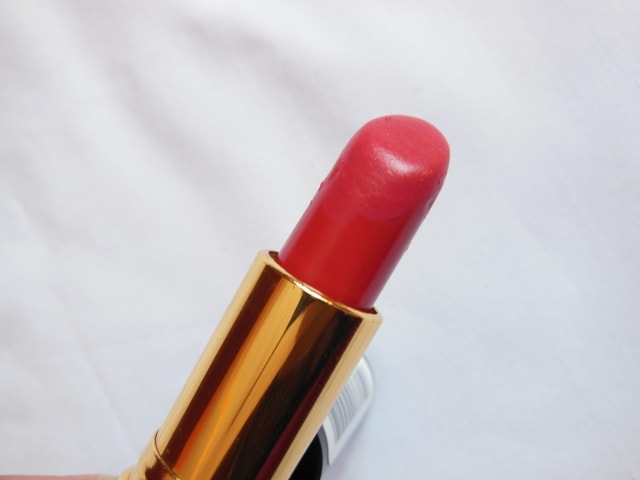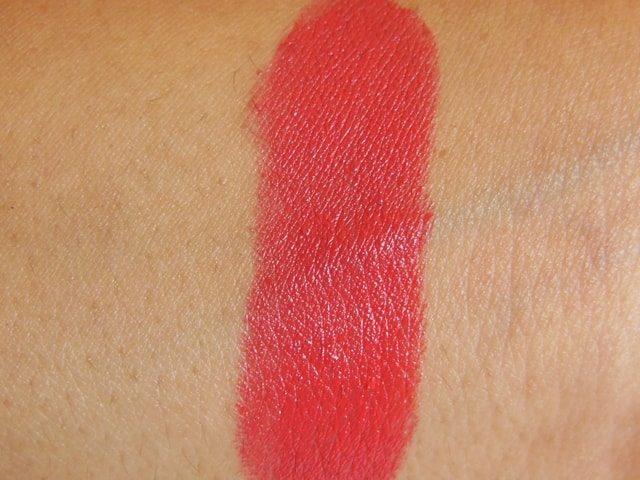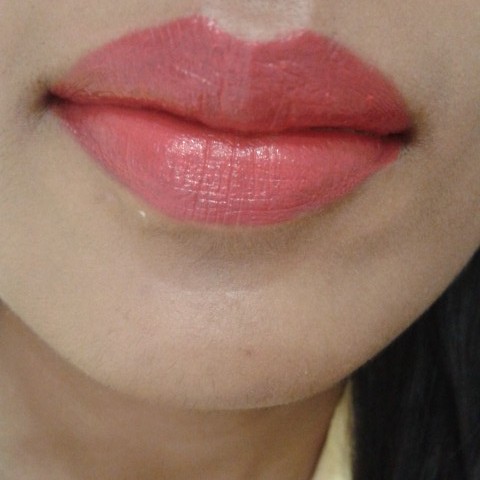 Rating:- 4.2/5
Have you tried Revlon Super Lustrous Lipstick in Love That Pink? Which is your favourite Pink lipstick?