Revlon Super Lustrous Crème Lipstick Berry Rich Review
Hello,
After a number of bright, bold reds, pink and purple its time to try a wearable shade from Revlon, the Revlon Super Lustrous Crème Lipstick Berry Rich.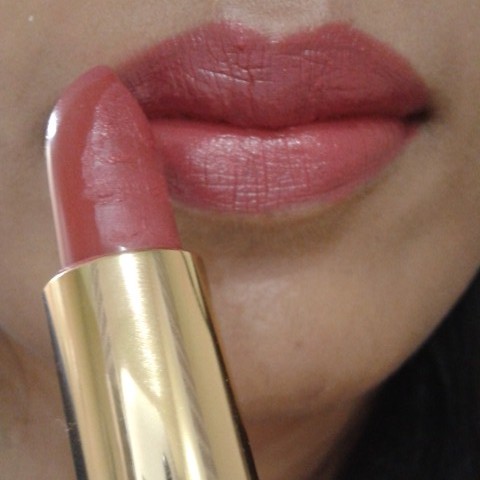 Product Claims: Ultra-creamy saturated lip colour that delivers beautiful, lightweight matte colour without any dryness, caking or fading.
Straight from the Runway shades !
Beautifully rich matte colour glides effortlessly across lips.
Suede-like, cushiony feel and with maximum colour impact.
Beautifully rich shades from nude to deepest berry.
Direction for Use:- EXPERT TIPS – To create the perfect pout, define lips by applying your choice of ColorStay® Lipliner to the natural line of your lips. To further increase the wear of your lipstick, fill in lips completely. Continue by applying your favourite Revlon® Matte Lipstick shade over the lined lips.
Price:- $4.99
Packaging :-The lipstick comes in a classic black tube packaging with a golden band in the centre which has REVLON engraved on it. On removing the cap you'll get to see that the golden band is a part of the golden case holding the bullet. The cap of the lipstick has a clear glass at the top which reveals the shade inside it. The shade details are mentioned at the bottom of the case too. There is nothing fancy about the packaging but an efficient, practical one with an elegant touch.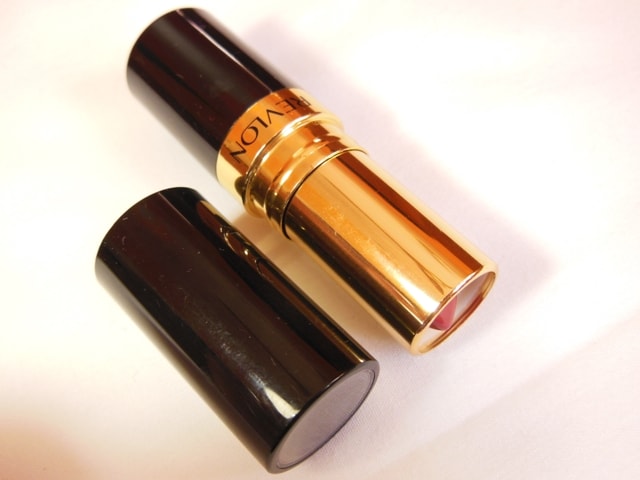 My experience with Revlon Super Lustrous Crème Lipstick Berry Rich:-
Berry Rich is a medium-dark rosy pink lip color with hints of red and brown running in the background giving it lovely pinkish berry undertones. It isn't like a regular berry pink lipstick but a brighter red-toned pinkish brown in a soft creamy finish. It may appear brighter and pinker on fairer skin tones but looks pretty soft pinkish brown on my medium-fair skin tone.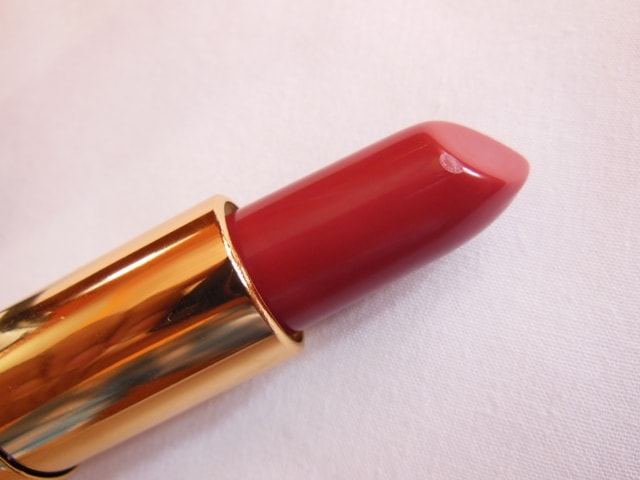 The only shade close to this is  Maybelline Moisture Extreme Lipstick Buff which is a touch browner; Maybelline moisture Extreme Coral Pink  is brighter, pinker and glossier.
The formula is smoothest and creamiest of all the super lustrous crème lipsticks I have tried. It goes on smoothly imparting a rich berry pink color to the lips. It is fabulously pigmented and goes nearly opaque in single swipe. It provides full coverage to pigmented lips in 2-3 swipes. The formula is highly moisturizing and I didn't felt the need of any lip balm before and even few hours after the application.
Swatch–
The shade stays put for 5-6 hours and the left behind a stain but it doesn't bleed at all. It fades quite a bit after full-meals leaving behind a ring of colour on outer-lips but there was a residual stain on lips too which didn't made the look so prominent.
LOTD-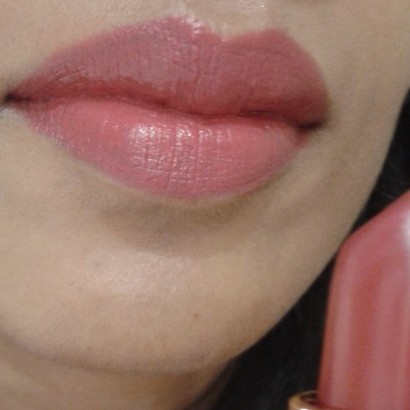 The shade brightens up my complexion in a subtle way and complements my medium fair skin tone really well. It is such an easy to pull off shade and I just love the way it synchronize with the rest of the face makeup The shade can easily qualify as a daily-wear lip color for mid-aged and mature woman but I doubt if teenagers are going to like this deep yet soft red toned pink.
Here is the look..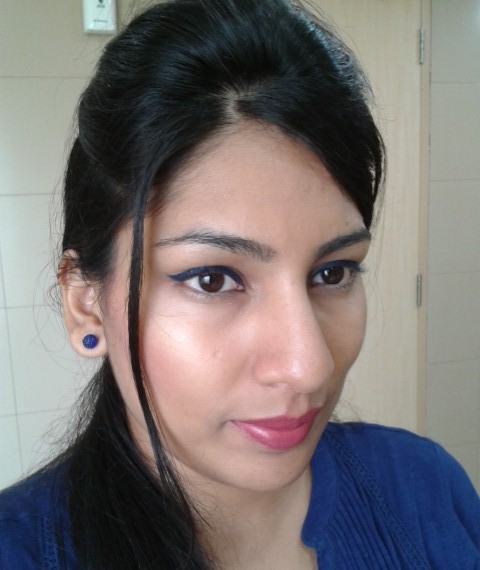 Pros of Revlon Super Lustrous Crème Lipstick Berry Rich:-
Rich creamy formula
Creamy sheen
Extremely pigmented
Complements Indian skin tones well
Very wearable shade
Comfortable Texture
Wears on the longer side
Decently moisturizing
Doesn't bleed or smudges
Doesn't flake or settle in fine lines
Affordable
Suitable for all skin tones
Large range of color and finishes to choose from
Cons of Revlon Super Lustrous Crème Lipstick Berry Rich:-
Color might not be liked by teenagers or those who prefer vibrant pinks.
Recommendation:- Revlon Super Lustrous Crème Lipstick Berry Rich is a deep but muted pinkish berry lip color with red undertones and creamy finish. There is a touch of elegance and grace in it which makes it prettier than the rest. The shade would flatter all skin tones alike and makes a lovely everyday pink lipstick for mature women.

The consistency is creamy enough to give an effortless application but isn't so creamy that it would leave application lines. It has tremendous color payoff, long staying power and also leaves behind pinkish stain on lips after full-meals. If you are not into bright/blue based/fuchsia pinks and looking for a medium classic pink different from your regular ones Berry Rich could be a good choice.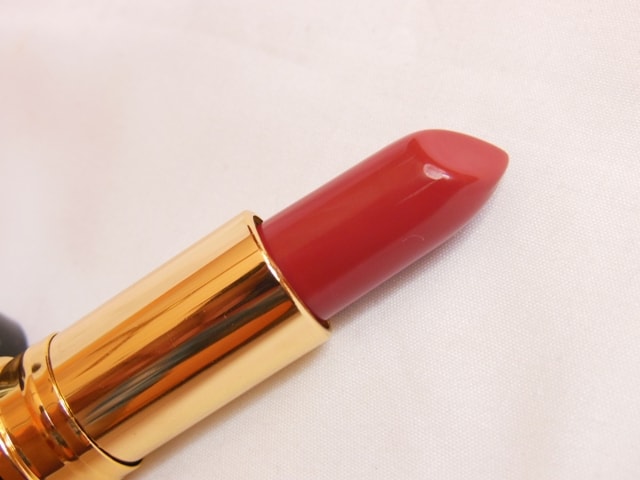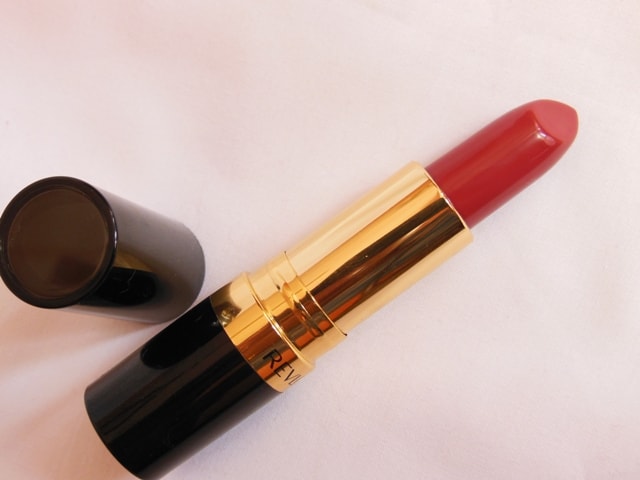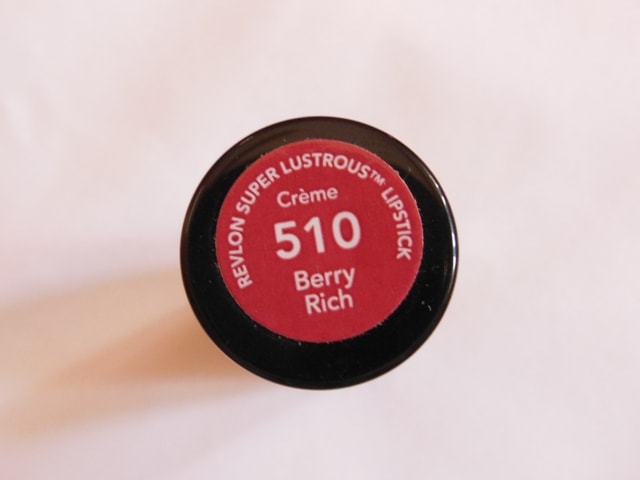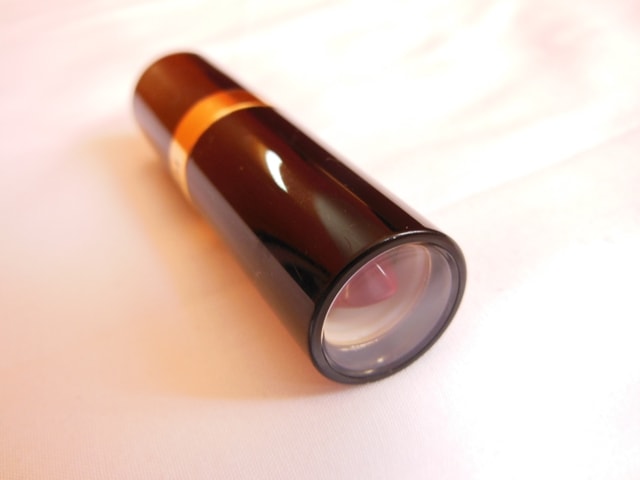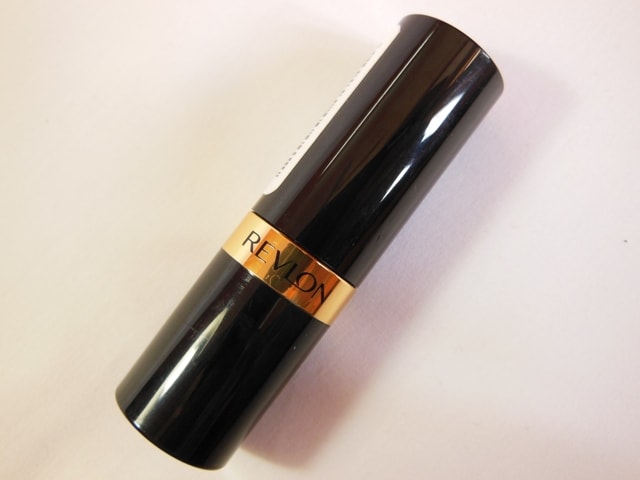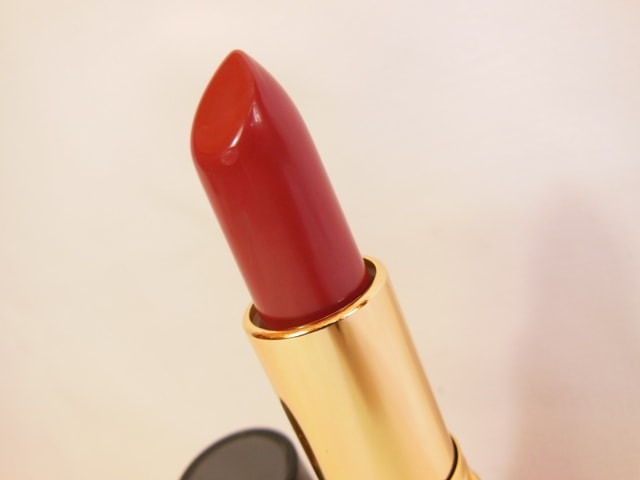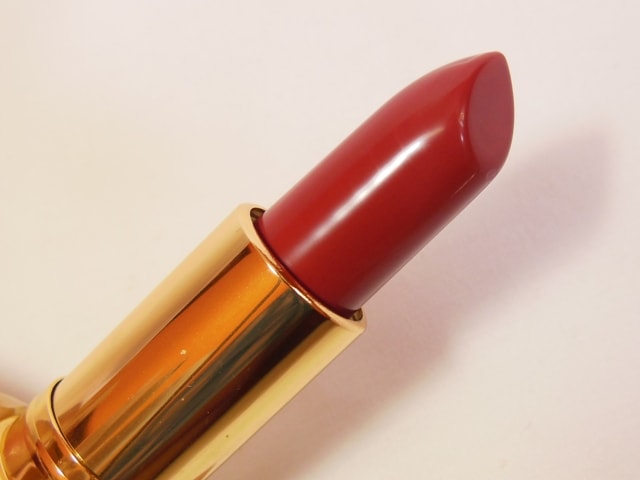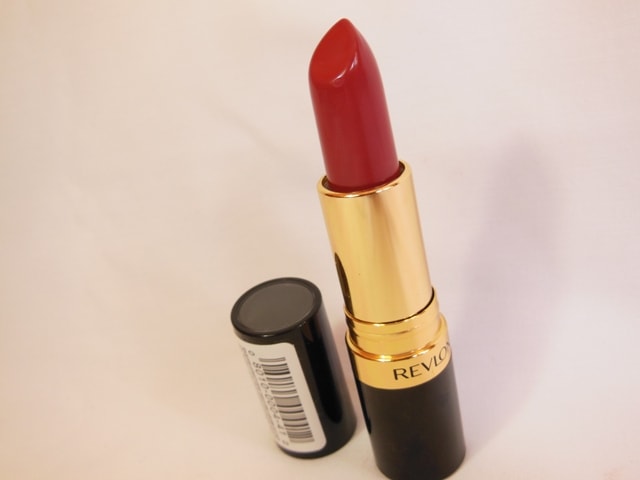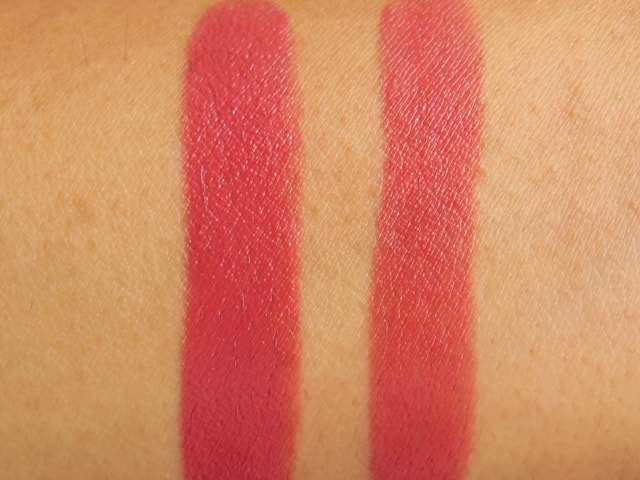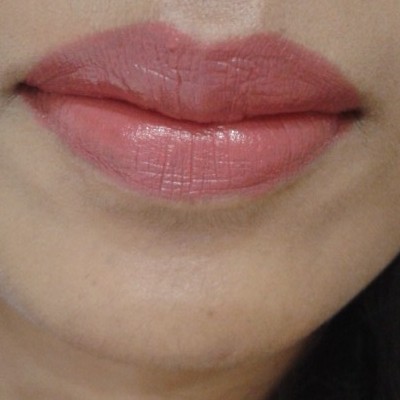 Rating:- 4.5/5
Have you tried Revlon Super Lustrous Crème Lipstick Berry Rich? Which is your favourite Berry Pink Lipstick?
PS – I know the LOTD and swatches looks so different as both are captured in different lights. On lips the color turned a bit softer (slightly washed out) which looks more vibrant in swatches, the color is somewhere in between, close to what it appears in the 1st and my full face pic. Will definitely try to click better pictures next time to judge the colour better… 🙂