Revlon Super Lustrous Crème Lipstick- Berry Haute Review
Today I am reviewing a hot purple lipstick from my Revlon Super Lustrous Lipsticks Haul , Revlon Super Lustrous Crème Lipstick in Berry Haute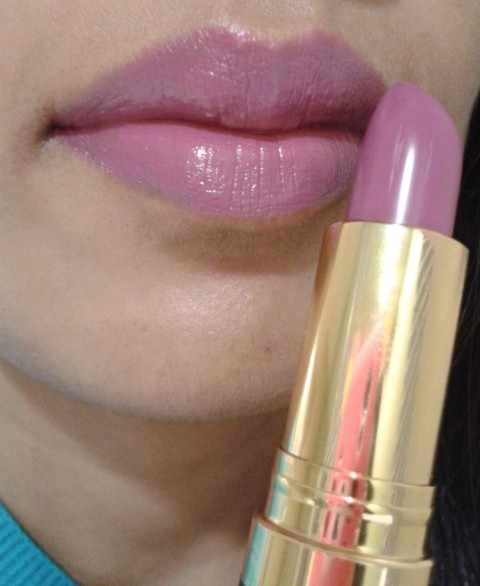 Product Claims: Ultra-creamy saturated lip colour that delivers beautiful, lightweight matte colour without any dryness, caking or fading.
Straight from the Runway shades !
Beautifully rich matte colour glides effortlessly across lips.
Suede-like, cushiony feel and with maximum colour impact.
Beautifully rich shades from nude to deepest berry.
Direction for Use:- EXPERT TIPS – To create the perfect pout, define lips by applying your choice of ColorStay® Lipliner to the natural line of your lips. To further increase the wear of your lipstick, fill in lips completely. Continue by applying your favourite Revlon® Matte Lipstick shade over the lined lips.
Price:- $4.99
Packaging :-The lipstick comes in a classic black tube packaging with a golden band in the centre which has REVLON engraved on it. On removing the cap you'll get to see that the golden band is a part of the golden case holding the bullet. The cap of the lipstick has a clear glass at the top which reveals the shade inside it. The shade details are mentioned at the bottom of the case too. There is nothing fancy about the packaging but an efficient, practical one with an elegant touch.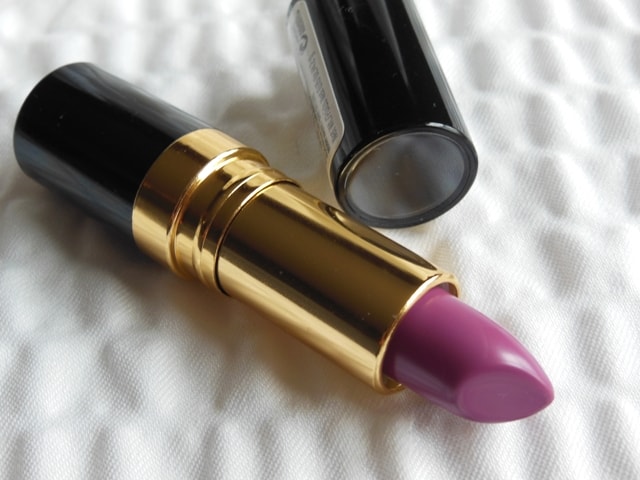 My experience with Revlon Super Lustrous Crème Lipstick- Berry Haute :-
Berry Haute is officially my first purple lipstick. To be frank, purple is one such shade I dreaded to wear on lips and never quite liked it on others too but thanks to the beauty blogging habit I couldn't resist myself from trying something new, something different, and something I never liked before.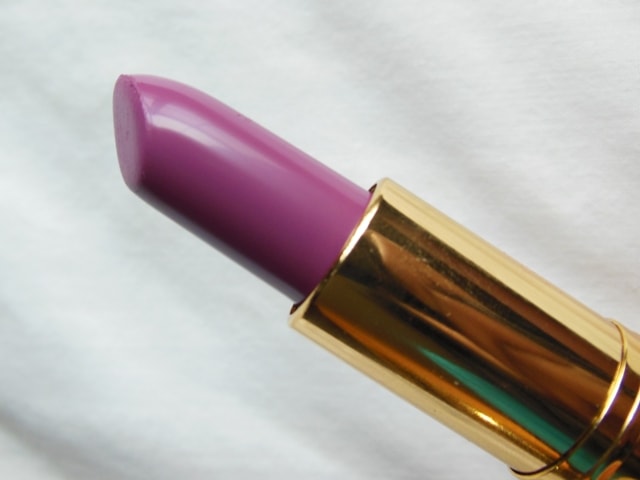 Berry Haute is a medium-light violet/purple lipstick with blue undertones in crème finish. It is a plummy-purple lipstick with pink and lavender undertones which saves the shade from getting too dark. The only shade similar to this I own is a Colorbar lip liner Plum  which I have used only once or twice. Maybelline Moisture Extreme Iced Orchid Lipstick is pinker lighter and has a shimmer finish. Berry Haute is rumored to be a dupe of MAC Up the Amp but I am not too sure about it as I don't own the latter one.
The lipstick has satiny smooth texture which glides nicely, without any tugging. The formula is creamy but not so soft that it feels heavy on lips or move around post-application. I like the fact that it doesn't go completely opaque in a single swipe and if I want just a hint of color to the lips, I am good with a single coat. The coverage however is buildable and it goes opaque in 2-3 swipes. It can be worn in a toned-down version by kissing a tissue and get rid of the excess colour but if you are planning to go for a kill, wear it in full coverage.
The lipstick has a crème finish but it doesn't give that super-crème glossy effect rather imparts an understated silky shine to the lips. The formula is lightly moisturizing, not so much but definitely not drying. It would be more comfortable on dry lips when topped with a clear balm or worn over well-moisturized lips.
The lipstick stays longer on my lips than the regular crème lipsticks. The shine wears off by 2 hours of application making it to appear matte but the color lasts 6-7 hours on me with meals in between. It fades from inner mouth corners post-meals but the formula has staining pigments which cling to the lips and the light plummy-pink stain wouldn't make you look washed out.
Swatch-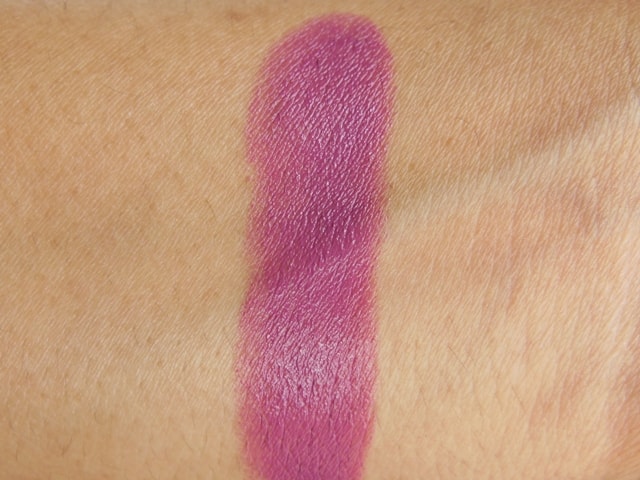 With Flash-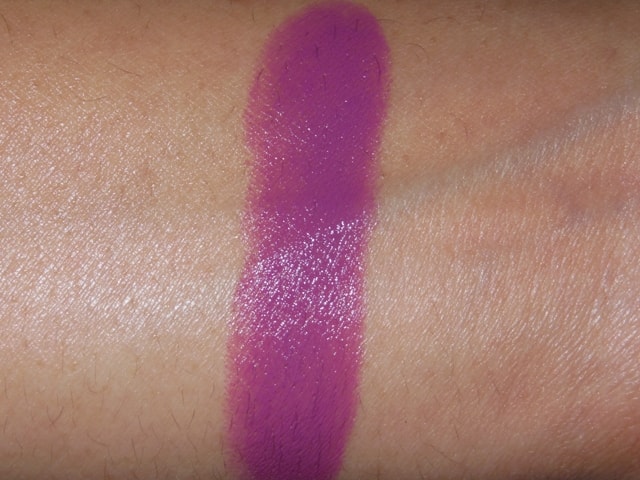 Berry Haute gives a pop of color to the lips but make sure to prepare your face well and conceal all the imperfections with your favorite concealer as it may emphasize the flaws in your skin. Another thing that must be kept in mind is not to go for an all purple look. Don't pair it with a purple outfit or purple eye makeup rather go for a pink, blue or may be brown hues for a softer complementing look. Adding a dusty pink blush will add the much needed glow to your cheeks.
LOTD –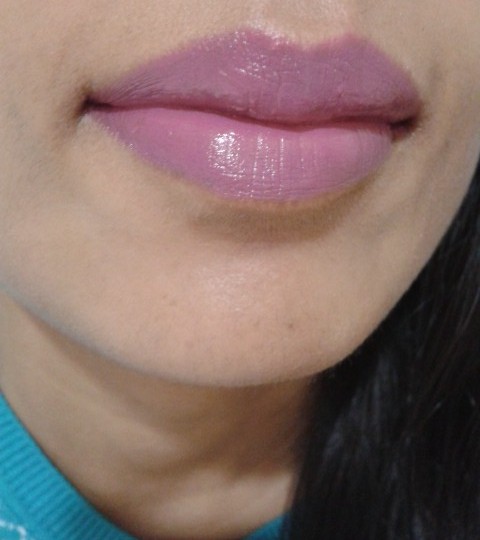 Here is the complete Look..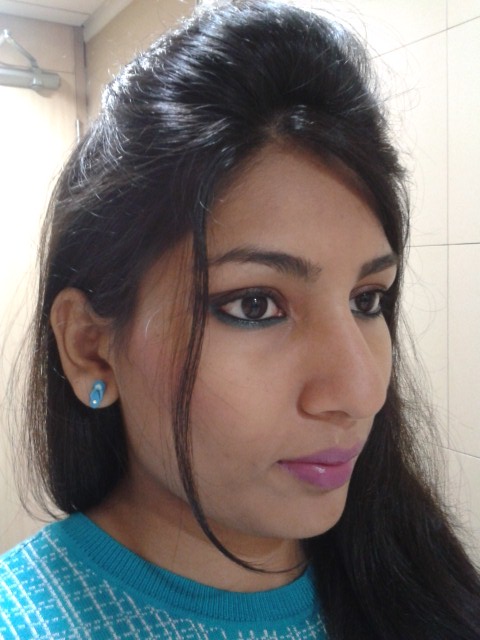 Pros of Revlon Super Lustrous Crème Lipstick- Berry Haute:-
Satiny smooth Texture
Glides swiftly
Opaque coverage(buildable)
Subtle creamy sheen
Doesn't look cakey
Long wearing lipstick
No flaking, feathering or settling in fine lines
Comfortable, non-drying formula
Affordable
Classic packaging
Lots of shades and finishes to choose from
Cons of Revlon Super Lustrous Crème Lipstick- Berry Haute:-
Not much moisturizing
Makes teeth appear yellow and emphasize facial imperfections
Recommendation:- Revlon Super Lustrous Crème Lipstick- Berry Haute is a pretty mid-toned plummy- purple lipstick with lots of lilac undertones. It feels comfortable on lips with its lightly moisturising formula and build able pigmentation. The colour is not for everyone and wouldn't recommend it for dusky to darker skin tones but light-medium skin tones are going to love this shade. (Correct me if I am wrong!!)

I am head over heels for Revlon lipsticks, such a great quality at pocket –friendly price. They give a pretty long wear time

PS- Don't add another purple hue to our look with a purple lipstick.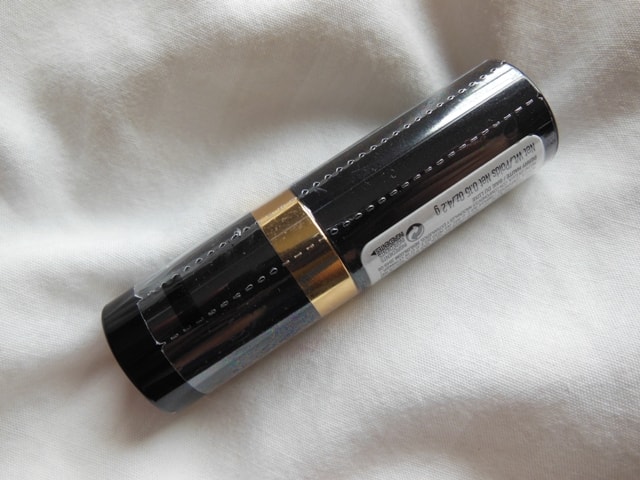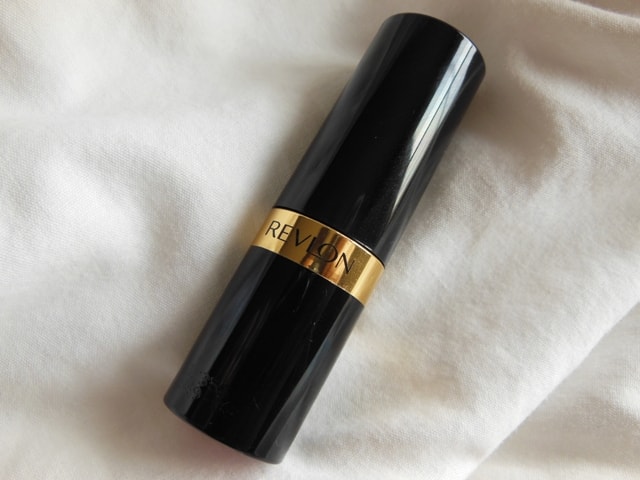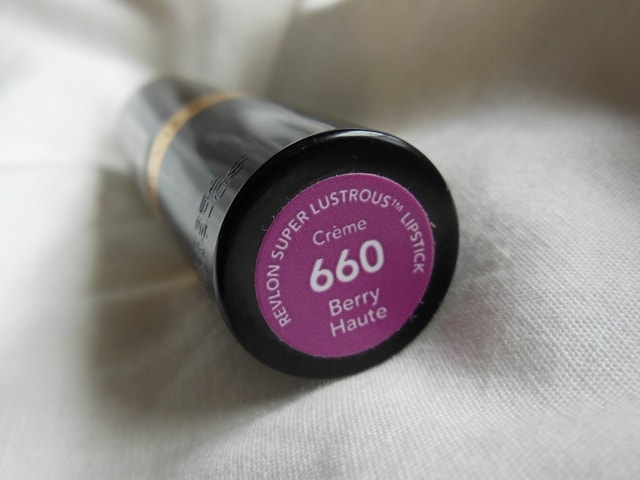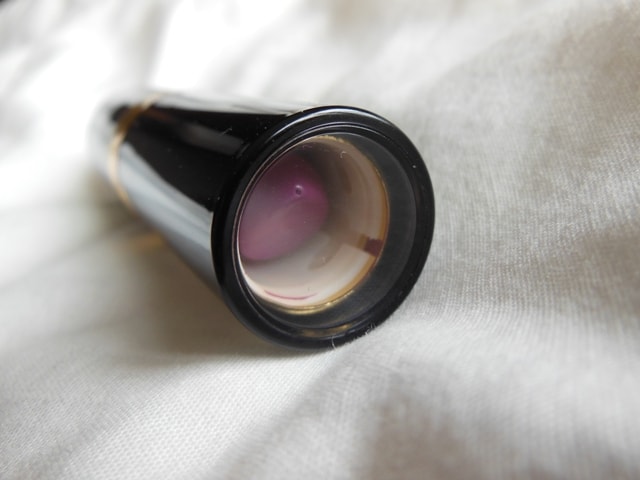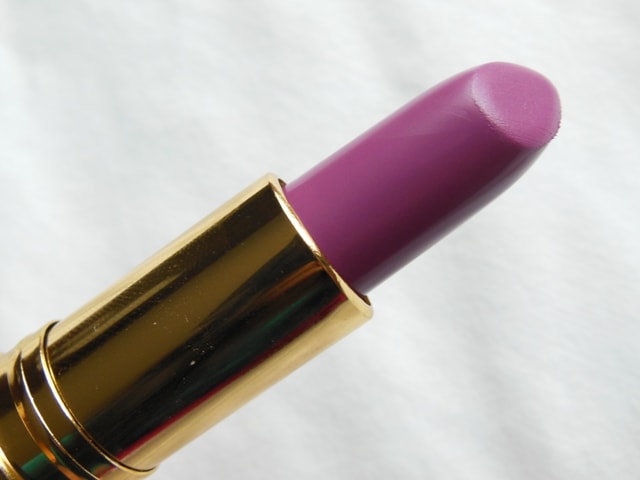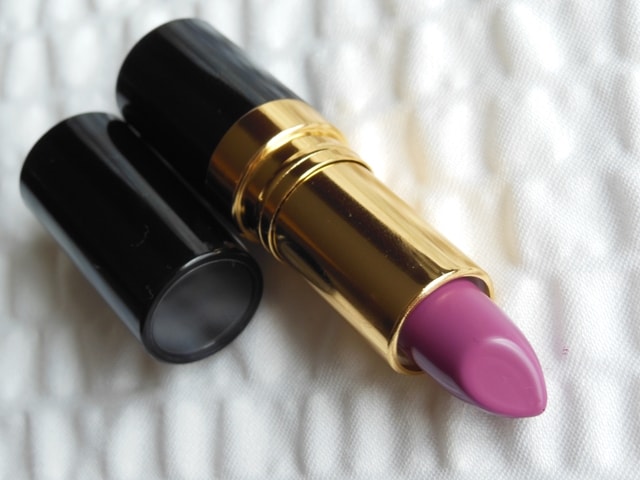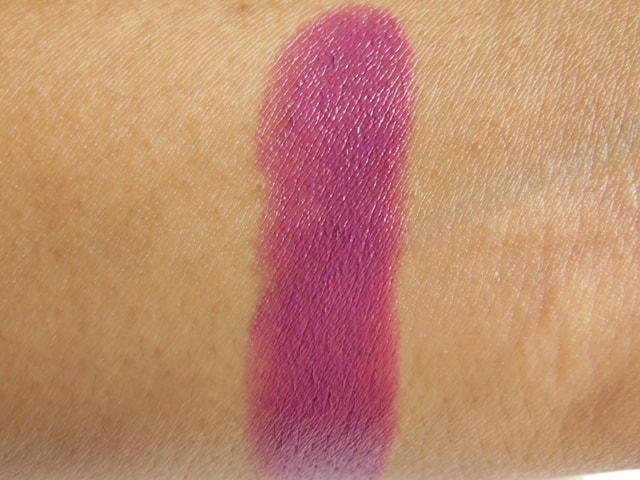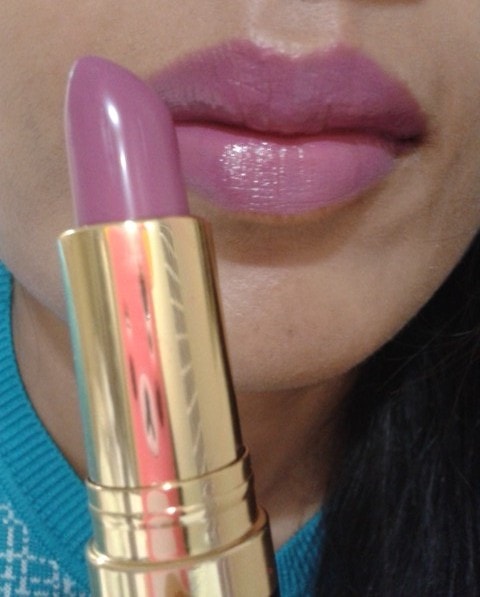 Rating:- 4.2/5
Have you tried Revlon Super Lustrous Crème Lipstick- Berry Haute? Would you prefer a purple lipstick or a purple eye liner?