Revlon Just Bitten Kissable Balm Stain Smitten Review, Swatch, LOTD
I have been a little late in reviewing these beauties from Revlon but finally I am here, so today I am reviewing Revlon Just Bitten Kissable Balm Stain in Smitten.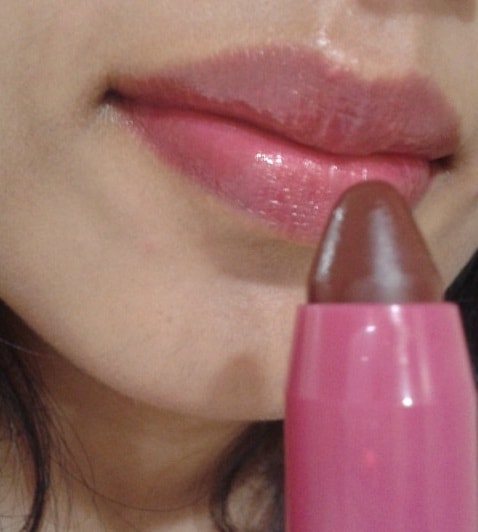 Product Claims: It's a pampering balm fused with a lightweight lipstain in an adorable chubby crayon. Just Bitten Kissable Balm Stain gives softer, smoother lips with a perfect flush of color that lasts hour after hour. The gel formula comes in 12 vibrant shades that match any look or mood
Lightweight Lipstain + Moisturizing Balm
100% of women who tried it felt their lips were instantly moisturized with a soft stain of color
Retractable chubby crayon, no sharpener required
Direction for Use –  EXPERT TIPS:
Step 1: Apply Just Bitten Kissable™ Balm Stain evenly to clean, bare lips. Build color and coverage as desired.
Step 2: Reapply as desired for moisturizing shine throughout the day.
Price:- Rs.600 for 2.7gm
Available in 12 shades –
Honey
Crush
Darling
Lovesick
Cherish
Sweetheart
Romantic
Charm
Precious
Adore
Rendezvous (Will be reviewing next..)

Smitten
Packaging:- The Lip stain aka Balm stain come a chubby mechanical stick type packaging. The fatso stick is colored in the shade of lip stain with a similar colored plastic cap and has a rotatable silver metallic bottom to move the stick up and down. The color-coded packaging of the lip stain makes them easy to locate. The packaging isn't very appealing but I find it travel-friendly.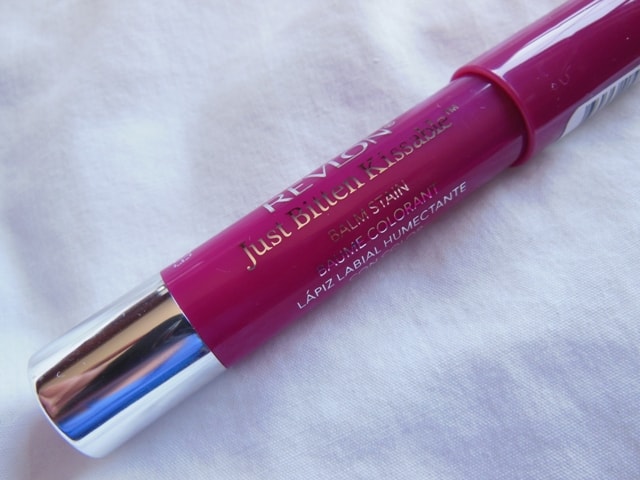 My experience with Revlon Just Bitten Kissable Balm Stain Smitten:-
Smitten is a beautiful medium berry pink lip color with fushia undertones. I was expecting the color to be much darker but still love it the way it is.  Maybelline Jewels Berry Brilliant looks similar but it is tad more fuchsia and darker compared to this.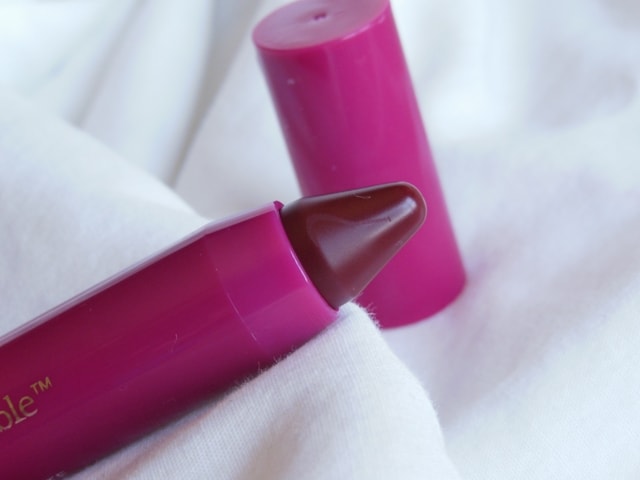 This Balm stain has smooth texture which glides amazingly well but is not exactly creamy and doesn't feel buttery or spongy soft. It feels extremely light on lips like I have nothing on my lips, something that I haven't experienced before with a lip color. It goes ultra sheer in a single swipe but has a buildable coverage and the color can be intensified with multiple swipes. Due to light texture of the lip stain it never feels heavy on lips and I can easily go for 5-6 swipes or even more.
The formula gives a nearly opaque coverage with layering but there is an evident sheerness. It gives an instant glossy shine to the lips but it doesn't last more than an hour, so either reapply the balm stain or follow with a clear gloss to get back those luscious lips. It covers up my pigmented lips pretty well and its staining formula makes it last whole day on me. It leaves a deep pinkish stain which doesn't leave my lips until I remove it with a makeup remover at the end of the day. The lip stain works better than many of my long staying lipsticks as it sets to an almost transfer-proof finish an hour post application and remained on lips even after meals. It may wear-off early if worn lightly but easily stays for 8-9 hours when layered heavily.
Swatch–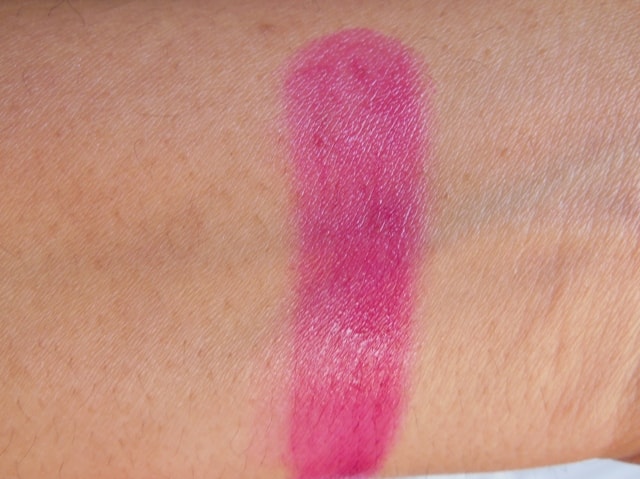 Stain-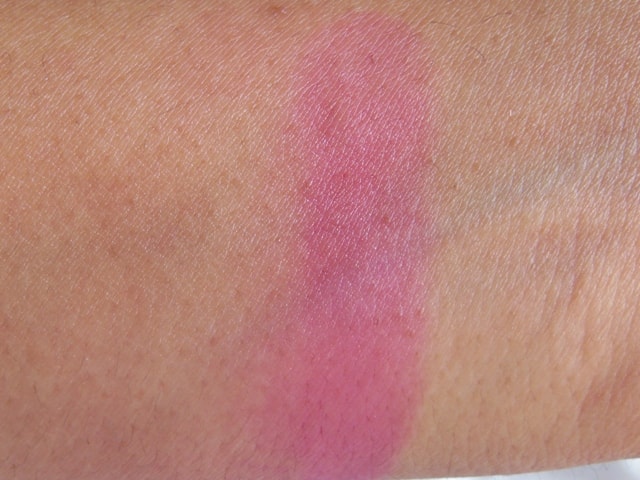 Coming to the moisturizing part of the Balm stain, it feels lightly moisturizing to the lips. It may be not be as good as a regular lip balm but still it does a pretty good job. Lips start feeling a bit stretchy almost an hour post-application just when the glossy shine starts fading but nothing severe.
LOTD –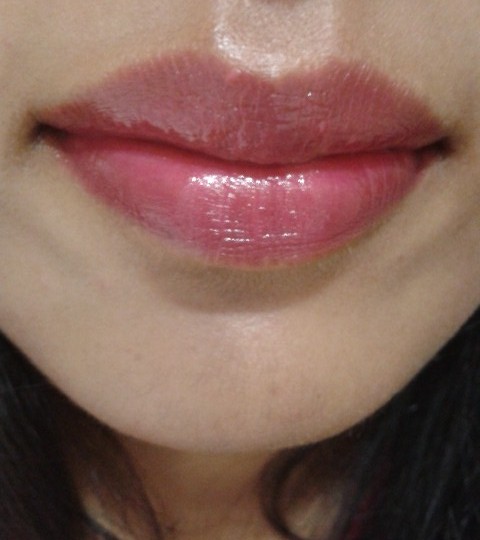 The formula contains peppermint oil which might be the cause behind the initial minty sensation it causes on lips. It also has a very mid minty fragrance which isn't bothersome and it faints few minutes post-application.
Don't Miss to Checkout:
This is how it looked on me ..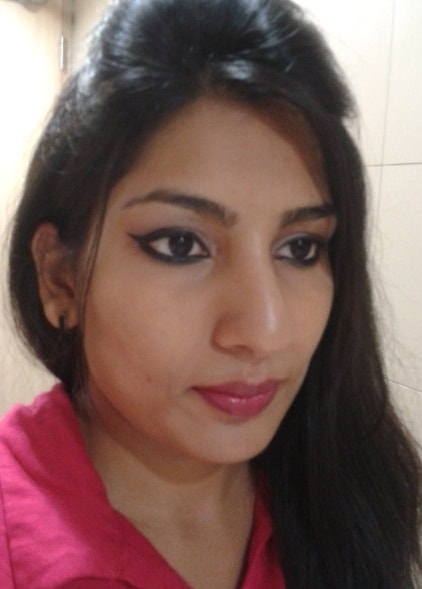 Pros of Revlon Just Bitten Kissable Balm Stain Smitten:-
Beautiful berry pink shade
Easy application
Non-greasy, light-weight texture
Nearly opaque coverage
Leave deep pink stain
Lasts almost 8 hours on me
Doesn't require re-application
Instant glossy finish
Lightly moisturizing
Nice packaging
Easy to locate
 Cons of Revlon Just Bitten Kissable Balm Stain Smitten:-
Glossy shine doesn't last long
Gets slightly drying an hour post application

When the stains start fading, they dry your lips severely
Recommendation:- Revlon Just Bitten Kissable Balm Stain in Smitten is a gorgeous berry pink lip color with a watery-glossy shine which can worn as a light-stain or an intense lip color by layering. The color has life of long lasting lipstick and doesn't have that same drying feel though it is not very moisturizing but still good enough. They are great choice for pigmented lips especially if you are not a lipstick person but want something to color your lips.  I am hooked to these and would insist to give these a try. Highly recommended!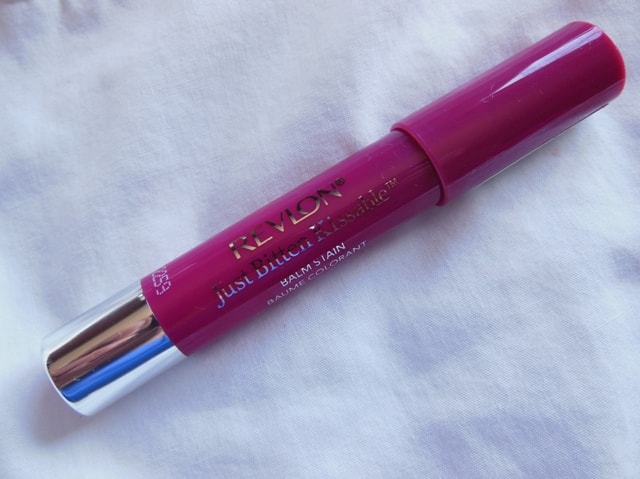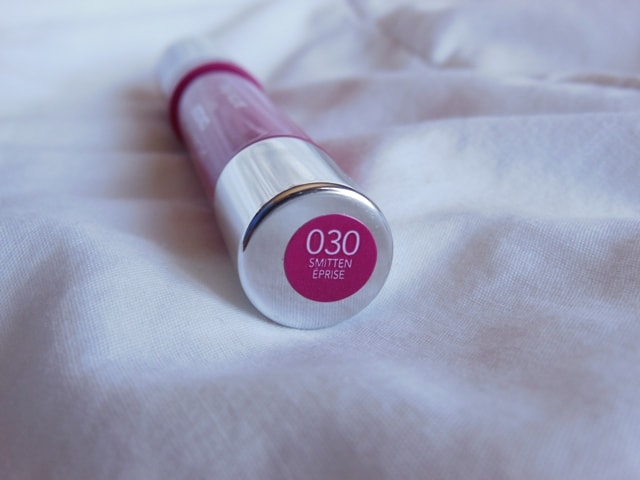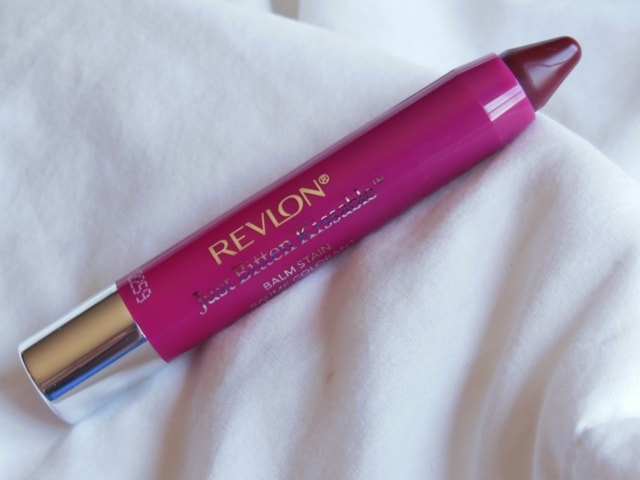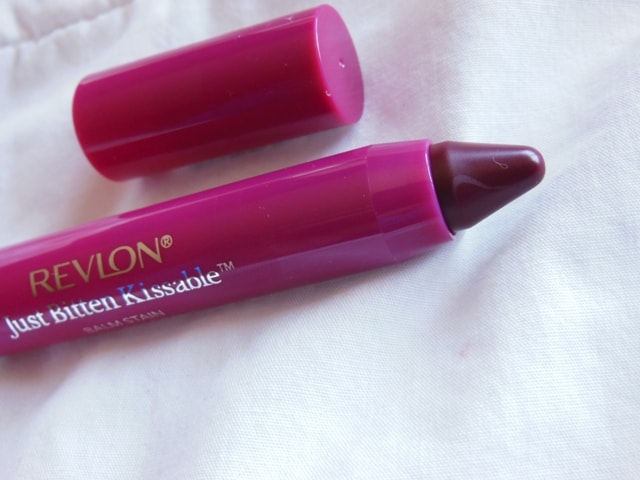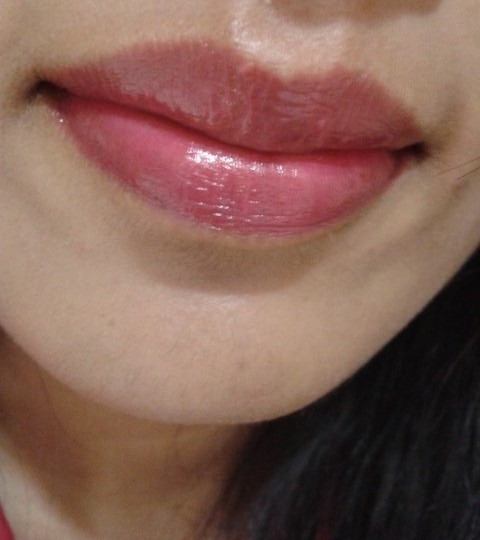 Rating:- 4.8/5
Have you tried Revlon Just Bitten Kissable Balm Stain Smitten? Which is your favourite Lip crayon?