Revlon Custom Eyes – Rich Temptation Eye Shadow Palette Review, Swatches, EOTD
Today I will show you my 2nd palette from the Revlon. It is Revlon Custom Eyes –Rich Temptation. You can check my detailed review on Revlon Custom Eyes- Naturally Glamorous.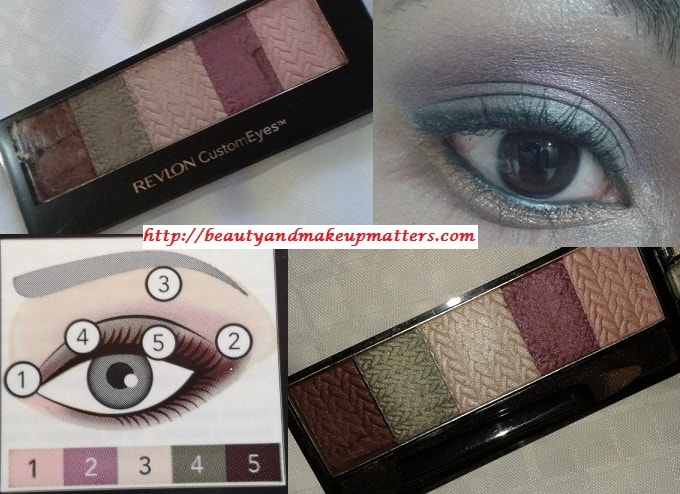 Product Claims: Revlon Custom Eyes Shadow & Liner allows you to easily create and customize the eye look you want with 4 shadows and 1 liner. For dramatic eye popping looks like never before! Available in a new summer shade Beach Beauty.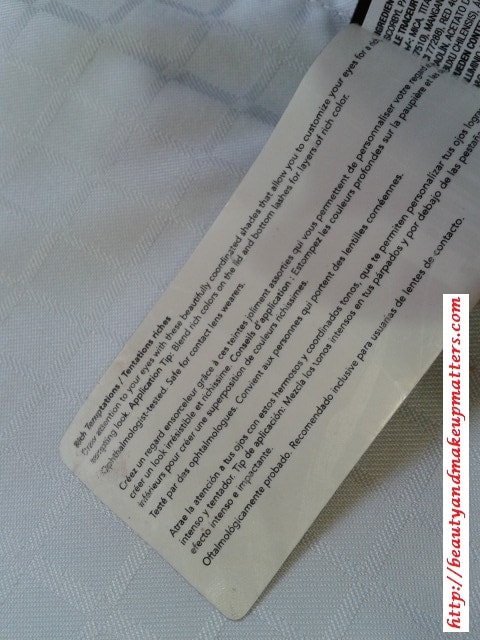 Direction for Use:-  EXPERT TIPS:–Use the wider side to cover the eye area in shadow and the pointed end to apply the liner shade. 
• Sweet Innocence: For a special effect, dust shade 1 or 4 under the bottom of the eyes to create a soft halo effect.
• Party Pops: When wearing bright shadows, keep face and lips understated. Opt for soft, sheer shades that let your eyes take center stage.
• Naturally Glamorous: For a natural look in the evening just intensify your daytime look. Lips and cheeks can go darker and more shimmer can be added to the eyes.
• Metallic Chic: Mixing metals is a chic trend giving eyes a fashion forward look.
• Rich Temptations: Mixing purples and green on eyes creates a contrast that makes eyes pop.
• Smoky Sexy: Create a smoky rim around eyes with the pointed end of applicator, concentrating at the lash line for a perfect smoky eye
Ingredients:-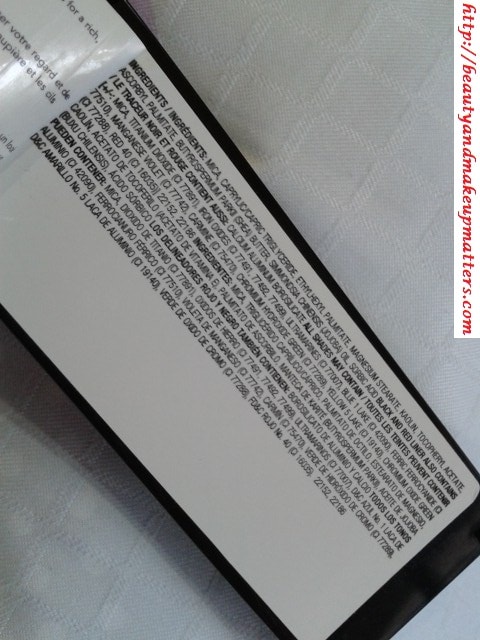 Price:- Rs.625 for 5.67gm
Shelf Life:- 3 years from the Mfg date.
My experience with Revlon Custom Eyes –Rich Temptation:-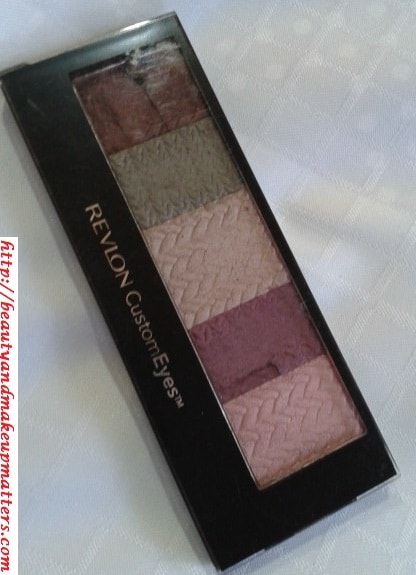 I like the trendy and sleek side open packaging of Revlon Custom Eyes palette and also the idea of having 5 complementing colors together to get that dramatic eye look.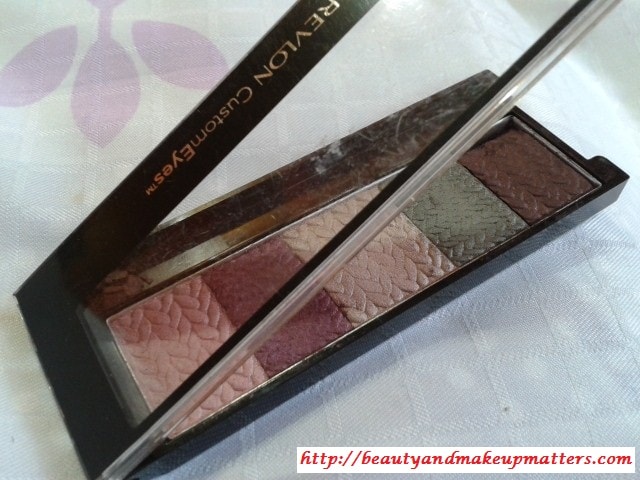 Rich Temptation is a pink-purple based palette with a green color to get contrasting look.
5 colors of the palette:-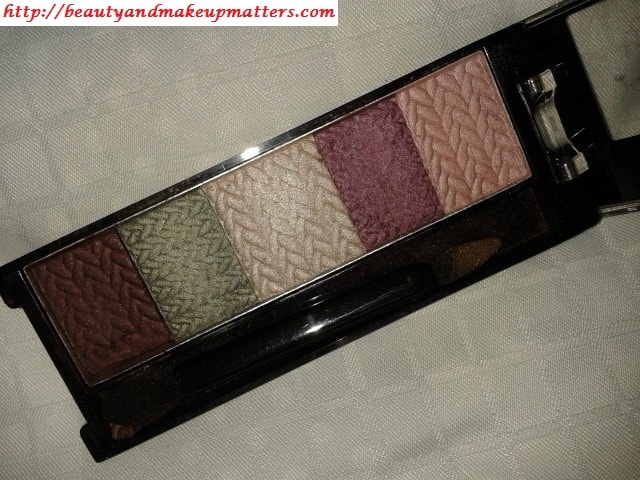 Brownish Plum:- The darkest shade of the palette which is meant to used as liner but I like it better at the outer-V area of the eyes. The base color is browner than plum but prominent purple shimmers offers a sparkling finish.
Pistachio Green:- It is a gorgeous green shade and subtle silver shimmers in it imparts  lovely pearl finish to the shade.
Sandy Brown:- It is a light brown shade with silver shimmers which is for browbone highlighting purpose.
Deep Purple:- The shade has similar colored shimmers which gives it a satin finish. It looks dark purple in the palette but goes browner on the lids when blended with the green shade. It looks like matte from distance.  It is my next favorite after the green one.
Baby Pink:-It is light pink color with silver shimmers which looks beautiful in the palette but goes sheer when applied and looks more or less like pearly silver with a slight hint of pink.
Swatches:-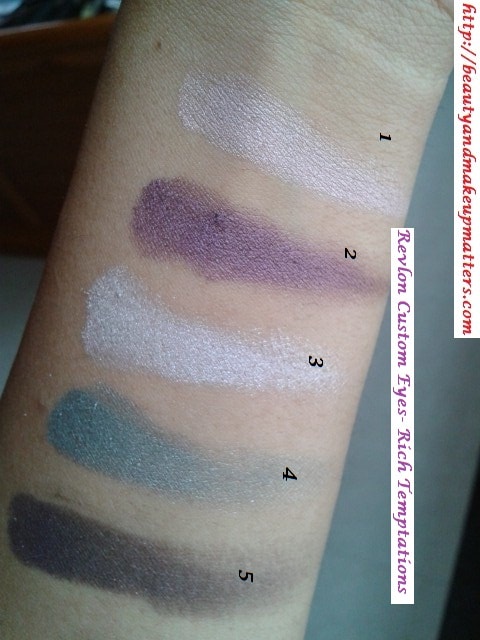 With Flash:-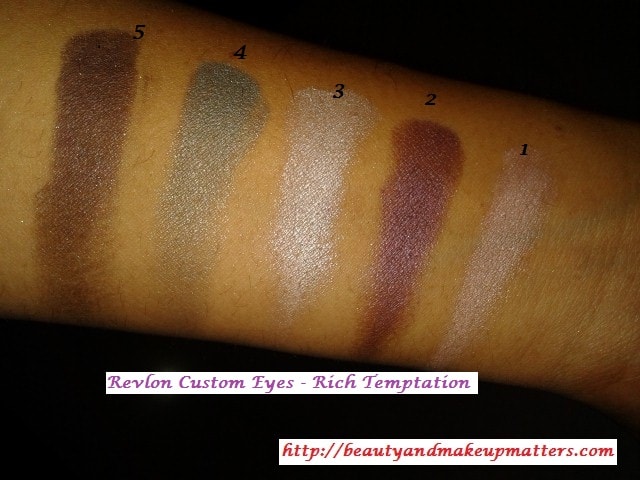 The texture of eye shadows is bit hard and chalkier in this palette. The pigmentation is not as good as expected but colors show up better when used over an eye shadow base. Also, colors like Deep Purple and Green look different when applied on bare lids.
EOTD:-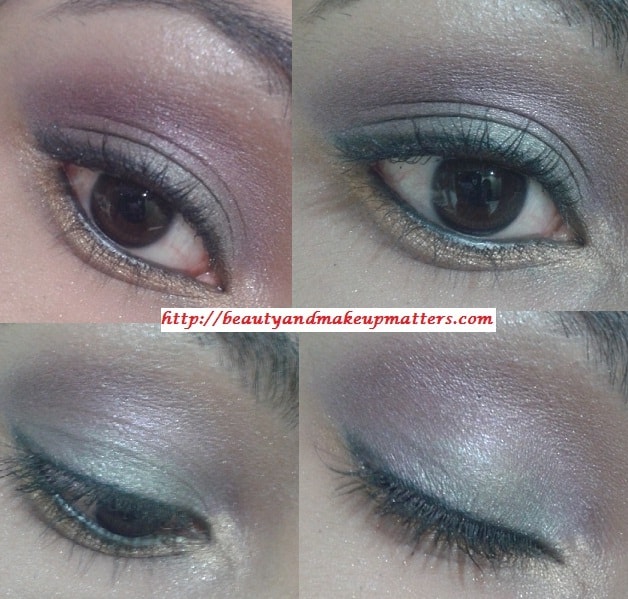 Naturally Glamorous was much more pigmented and also the textures of the eye shadow were soft and smooth.
Pros of Revlon Custom Eyes – Rich Temptation:-
Decently priced for 5 eyes shadows at Rs. 625
Smart packaging
Fine shimmers provide lovely pearly finish to the shades
Shimmers doesn't move around the eyes.
Good staying power without creasing or fading
Comes off easily with a remover or cleanser
Cons of Revlon Custom Eyes – Rich Temptation:-
Firm and slightly chalky texture
Fallout during application
Some of the colors doesn't show up well on bare lids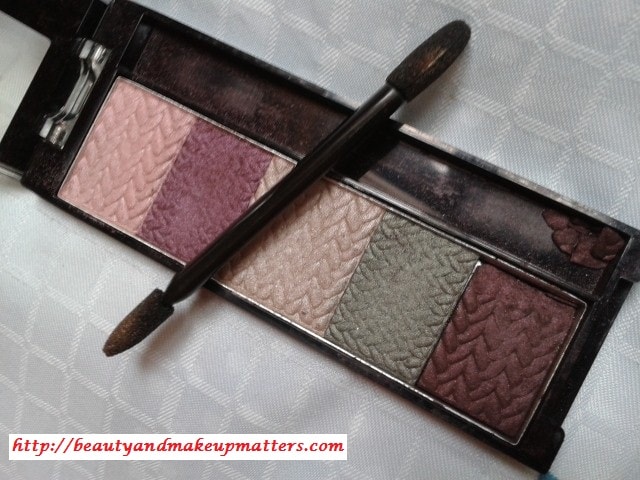 Recommendation:- Color combination  is actually very pretty in Revlon Custom Eyes Rich Temptation palette with sleek packaging which is travel friendly and slips easily into handbags but I am dissatisfied with the quality of this palette. The slightly hard texture and weak color payoff holds me back to recommend this palette but I really liked the deep purple and brownish plum shades. Also there are other gorgeous palettes available in this range which can be given a try.

I am looking forward for Party Pops palette.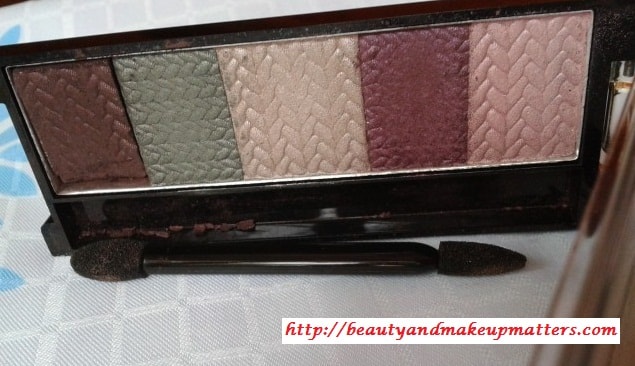 Rating:- 3/5
Have you tried Revlon Custom Eyes –Rich Temptation? Which is your favorite Revlon Custom Eyes Palette?