Revisiting History: Qutab Minar Delhi
Hello Everyone,
Today I am going to share my travel experience to one of the most popular Historical Monument of Delhi "Qutab Minar". Originally, we ( office Girlz Gang 😉 ) planned for "Kingdom of Dreams" but guys their Zangoora show charges have skyrocketed. Almost,1500 for a silver seat…Gawwdd why isn't my salary is increasing the way the ticket prices do.. :P.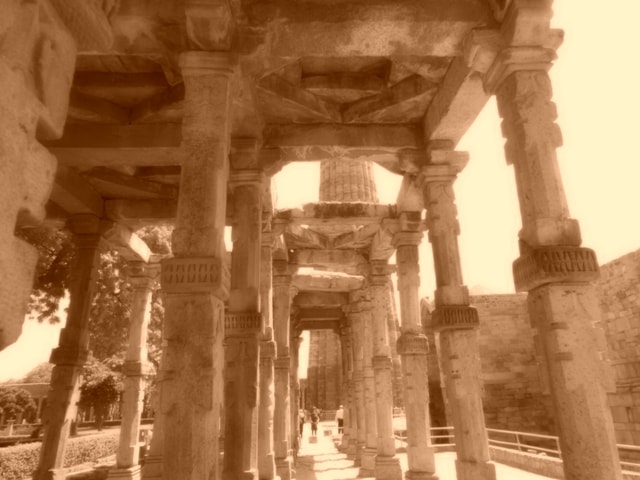 So instead of going to "Kingdom of Dreams" we planned to sweat it out while stepping in the History and revisit the old world charm of Delhi, Qutab Minar was the first thing that came to our mind.Every time I saw this tall building standing high against time, I want to open the metro doors and jump out to visit the place. I have been in and around Delhi for almost 10 years but never got a chance to visit this place ( i know how lame of me… 😛 ) So I was happy that I will be stepping into history soon 🙂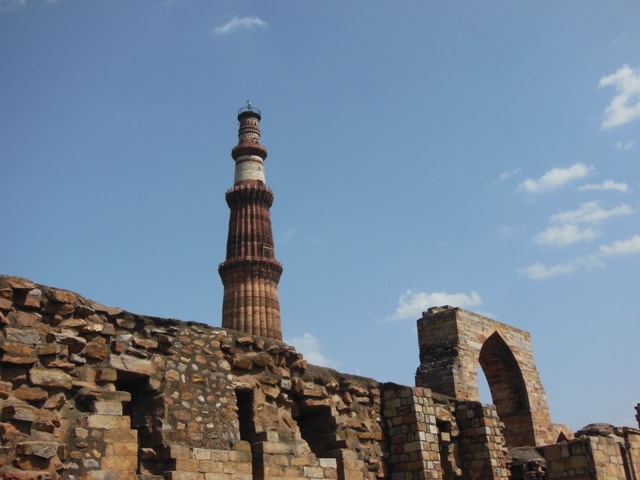 The other options we went through but striked off –
Ice Skating – Too dangerous and we would definitely come brokes
Bowling – Isnt it too boring thng to do with a bunch of girlzz naah!!
Watch Mardaaani – Ohhkiee.. but isnt there anything better to do.. 😛
Mall Hopping and Shopping: No .. not again!! No money left! 🙁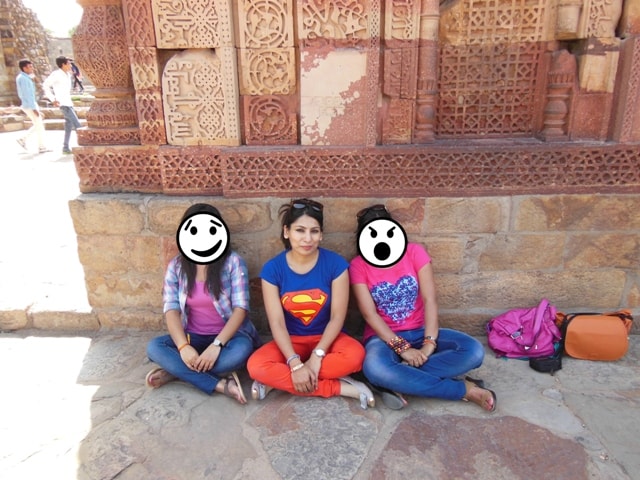 We were scratching our heads over how are we going to survive in scorching heat but we were running out of options and just kept fingers crossed hoping "God" to be kind on us on the day!!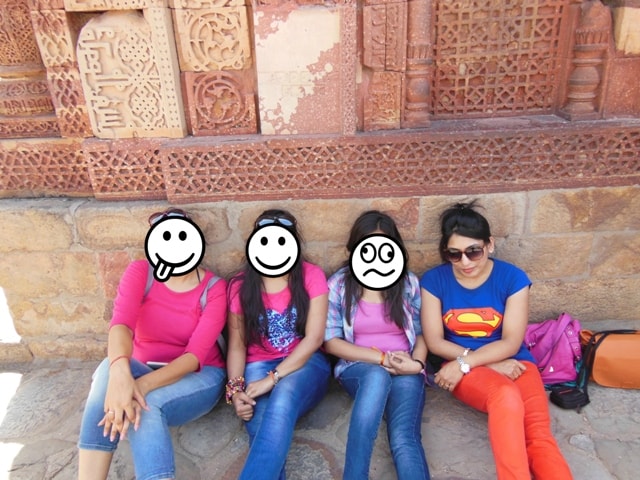 Well, none of our prayers were enough to impress Him and we braved our way in the bright sunny day.
I wore my favorite Superman Tee and used metro to reach Qutab Minar. There was a Rs10 ticket per person which were available on the other side of the road.. ( not sure why!!) and yes no baggage is allowed inside other than handbags.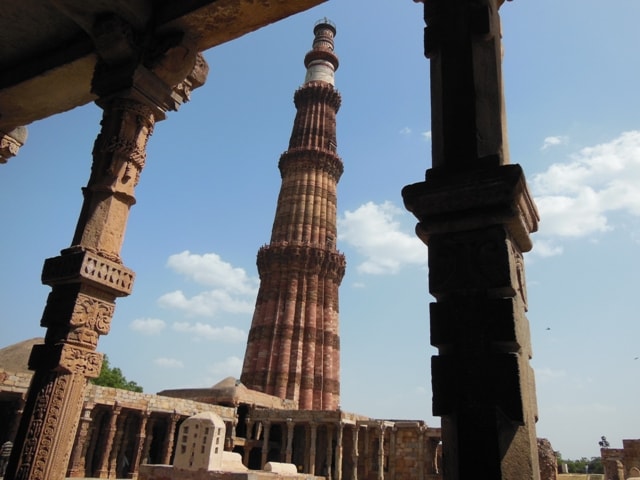 Finally, after years I have seen some public place so quiet and clean. No maddening rush of people, brushing shoulders to enter first or hustle bustle to click pictures. I was pleased to see that the place was so clean with no wrappers or garbage lying around. 🙂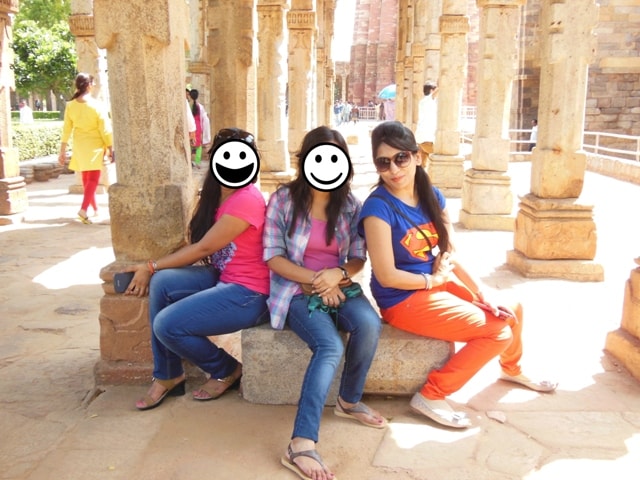 There were so many pillar all around the minar that i just wanted to click them from all the angles possible… a picture heaven for photography lovers..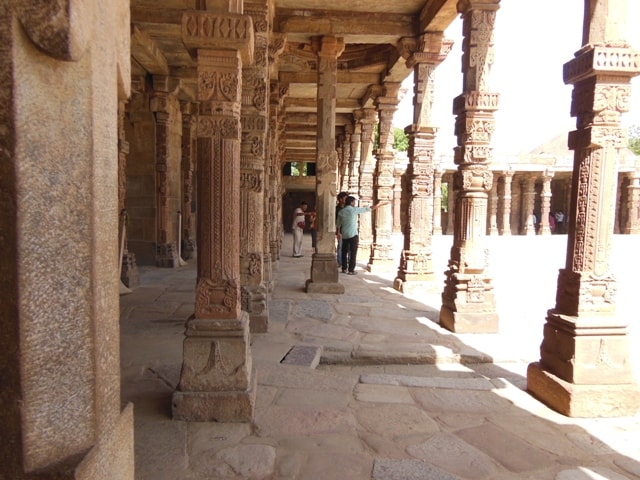 The famous "Cheeni Kum" Iron Pillar.. wish we could touch and try to touch our hands backwards but it was no more accessible to visitors. 🙁
Note: There were no affordable eating options, we could find around Qutab Minar and the Autowallas wereof no help either. They were so pushy to take us to some "Red Onion" restaurant that we had to move to the other side of the road and have some peace while looking for other options over phone but guess what. Nothing fruitful came out! Then again we planned to ask an autowallah for eating places around and he said " Rodeon" is a great place and much affordable then Select city walk Food Court. He sounded genuine so we agreed but guess what it was not "Rodeon" but "Red Onion" only .. Grrrr!! It looked so deserted that we didn't even dared to go upstairs and check.  There was Bikaner few steps ahead and it was again pathetic. We were left with no option but to go to Select City Walk.
If you know of any good eating joints around there do share!! 🙂 It will be a great help ..
Have you ever been to Qutab Minar? Do you like visting Old monuments?