Kylie Jenner Beauty And Fitness Secrets Revealed
Kylie Jenner is one of the most popular faces currently and no matter what event it is, she turns up looking super FLAWLESS!  She is a BEAUTY ICON, and everyone wishes to be her!  This woman breathes beauty and lives beauty! So, here I am to unveil Kylie Jenner beauty and fitness secrets, which we are all desperate to find out! Let's jump straight into it 🙂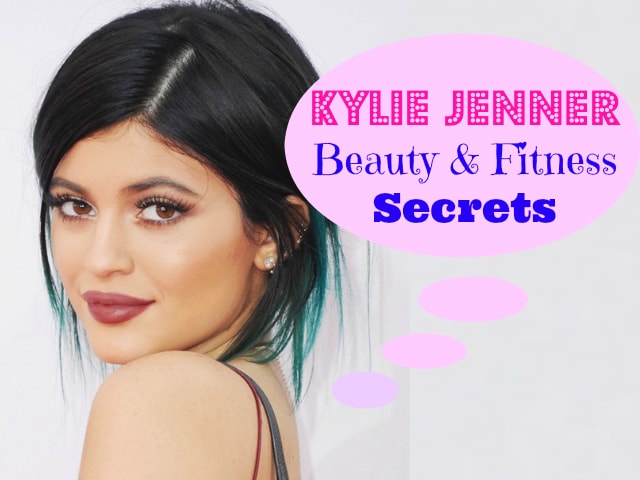 Kylie Jenner Beauty Secrets:
1. Skin Hydration Quickie: Because Kylie is a constant jet setter, she loves to keep her skin looking and feeling healthy. She makes sure to take off all the makeup from her face and use a hydrating face mask while on a flight! This is one tip she swears by! Follow this Kylie Jenner beauty tip and for a beautiful glowing skin
2. Get rid of that entire gunk: Kylie Jenner makeup is always flawless but she doesn't sleep with it. Removing makeup can be quite a task! But, getting rid of the entire gunk is essential to keep the skin flawless! She makes sure to use a gentle cleanser around the delicate eye area and follow a CTM routine to make sure skin is clean and moisturized.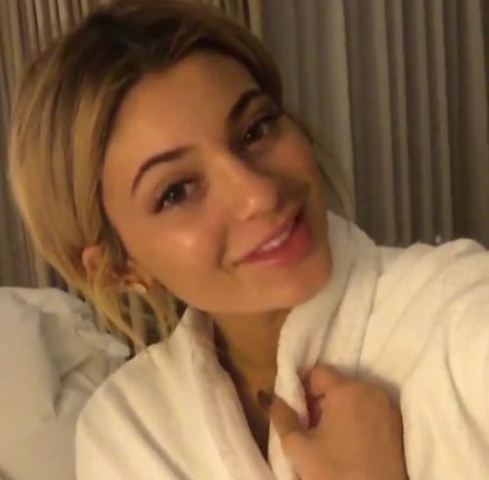 3. Chapstick junkie: Kylie Jenner lips are drool wrothy and the secret to get lips like her is "Scrub"! She loves to scrub her lips and use Chapstick at all times and carries it around in her handbag as well. Her lips are always moisturized and ready for that gorgeous lippie! No matter what lipstick matte or glossy she sports it just right! A perfect tips to rock Kylie Jenner Lipsticks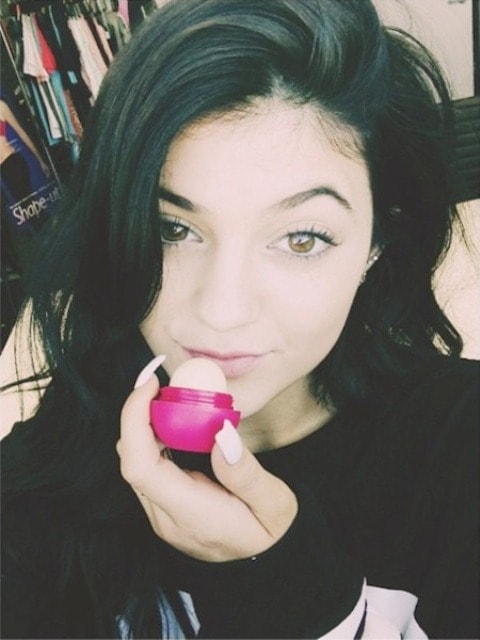 4. Borrow That Shave Balm: Okay, this is one of the growing trends in India started by NikkieTutorials, and yes Jenner swears by it too! Using a post shave balm for men as your face primer keeps that makeup in place and prevents budging! So, what you waiting for, borrow that shave balm from your hubby dearest! 😉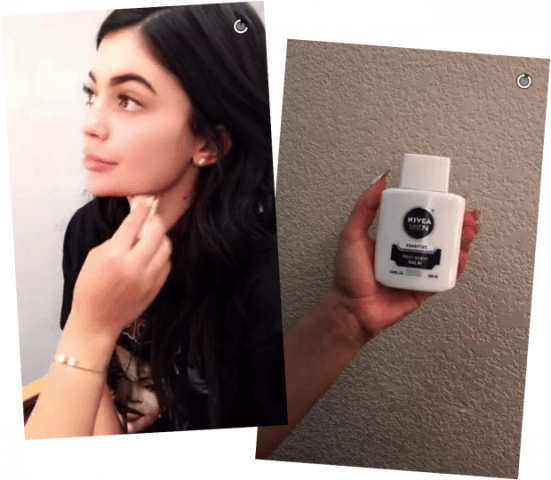 5. Sunscreen All The Way: This trick helps her skin from being tanned and uneven, and she definitely swears by it! Using sun cream or sunscreen as much as possible on her face and arms, no wonder she has such beautiful skin!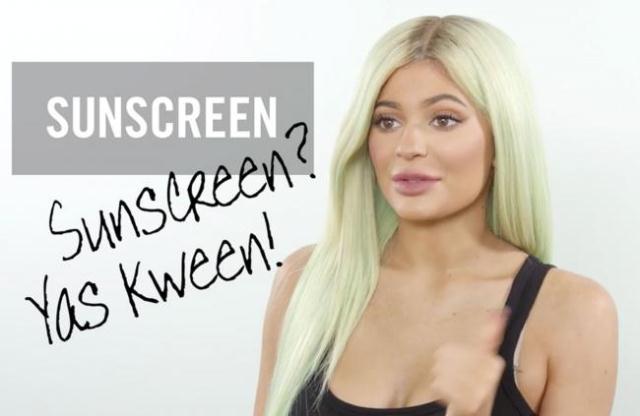 6. Too much makeup is not her thing: Kylie Jenner has her own makeup brand but she doesnt put everything on her face. She likes to keep it simple when she is not shooting or going to an important event! All the pictures that we see her posting on social media are either pre shoot or when she has gotten her face done by professionals! Minimalism is her key to flawless skin! Kylie Jenner makeup is mesmerizing.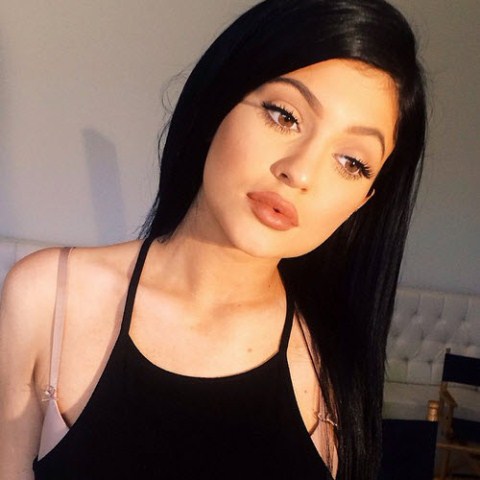 Kylie Jenner Fitness Secrets:
Just like Kylie Jenner beauty secrets, all of us want to get a bite of how she manages to keep her body in shape! She off course didn't get that body by sitting and watching her family on Keeping up with the Kardashians! Off course, she has a crew of nutritionists and trainers helping her, but there are definitely things she does that we can replicate; let's take a look at Kylie Jenner Fitness Secrets!
1. No carbohydrates: Kylie makes it a point to avoid carbs as much as she can. She avoids eating white bread, sugar and potatoes. She opts for quinoa, brown rice and brown bread instead!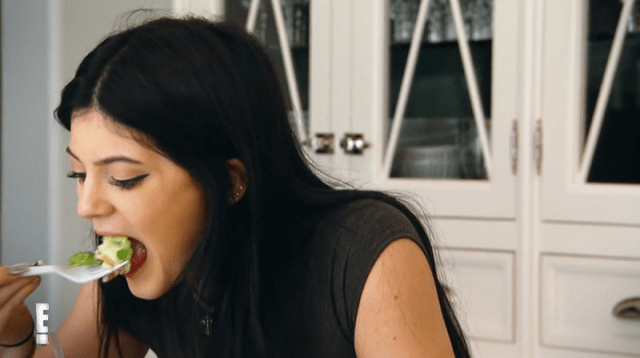 2. Hunch those muscles:She makes sure to hunch those muscles everyday even if she is not doing her ab routine everyday! She tenses them for about 10 seconds and relaxes for 10 seconds. Do it whenever and wherever possible!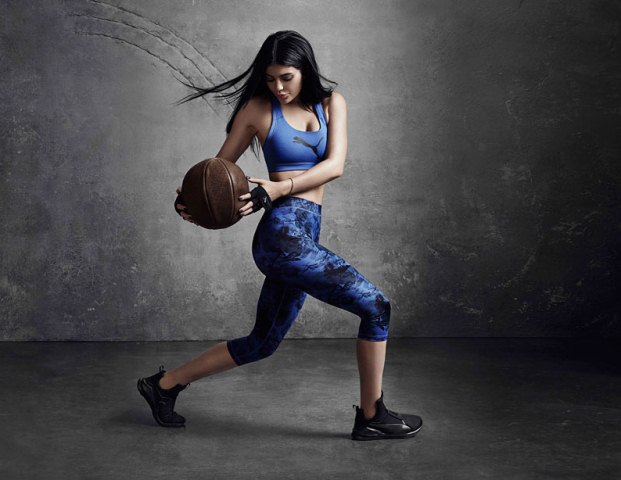 3. Cardio is her JAM: No matter what, it is important to include a cardio session in your everyday workouts! Off course, you will not get the body you desire in a day, it required constant efforts and dedication! Try cycling, aerobics or just take a walk! No excuses!
4. Small meals are your way to go: It is better to take smaller meals at the end of the day as they are the ones that get stored in the form of fat!  No calories or carbs at the end of the day, you could go for a fuller lunch, and then consume enough water to make you feel fuller before dinner! Have a light snack or a fruit instead of binging on pizzas! It's better, isn't  it?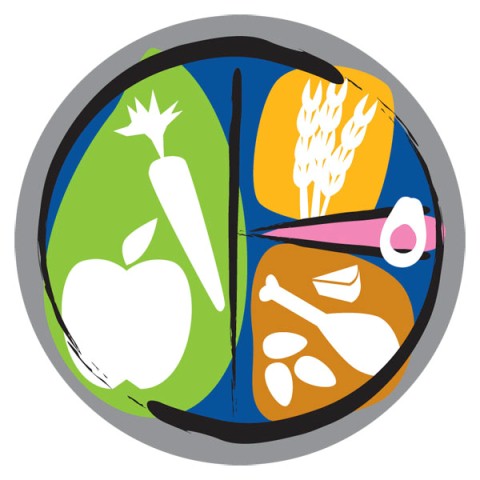 Kylie likes to keep it simple, be it her skincare or workout! You only need dedication to put yourself into the shoes you have always wanted to be in! It's time consuming, may take you months but the end result is totally worth it!
Don't Miss to checkout:
What do you think about these Kylie Jenner Beauty and Fitness Secrets?