Be Red Carpet READY with Innisfree: Skincare and Makeup
Who says you need shit loads of makeup to look beautiful. Well, sometimes makeup does help but the secret of flawless looking makeup is having a beautiful skin. To maintain a nice, nourished and healthy looking skin is to invest in a good skincare. And it's best to stick to the natural skin care products with lesser chemicals so that the skin actually get benefitted from the ingredients and stay beautiful for long. I have tried quite a lot of skin care products and when I say this I mean it. And it has been a really long journey to find the products that actually make a difference to my skin. Once I am armed with the best skincare I just a vibrant red lipstick and get Red carpet ready.. well with a little bit more help from makeup 😀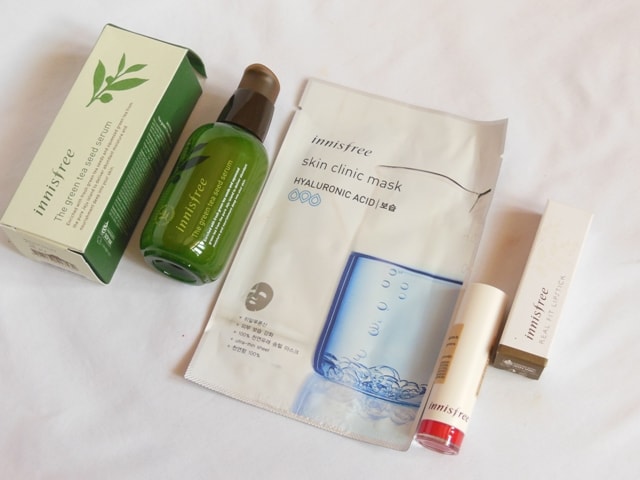 So today I will be sharing, some of the best skincare products for an ageless looking skin and how you can just make head turns with that natural glow and a bright red lip!
Innisfree is one of my favorite skincare brands because the products actually show visible results. Though the products are slightly on the pricier side but considering the quality, I feel it's totally worth it! And Innisfree is not just limited to skincare but has some amazing Korean Makeup Stuff to offer and I got a chance to try their Real Fit Lipsticks this time.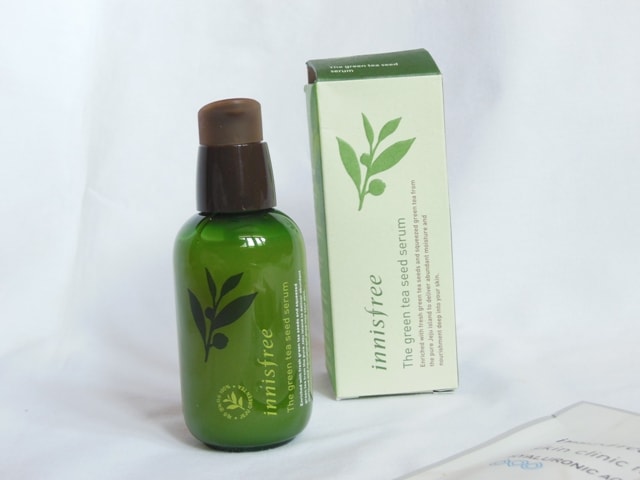 Let's check out what all I got to try this month:
Products:
Innisfree Green Tea Seed Serum – Rs 1950
Innisfree Skin Clinic Mask – Hyaluronic Acid – Rs 150
Innisfree Real Fit Lipstick – Rs 900
My experience with Innisfree Skincare and Makeup:
Innisfree Green Tea Seed Serum: Innisfree Green Tea Seed Serum is hands down my favorite facial serum ever. It is a clear runny gel which gets absorbed quickly into the skin. It does feel sticky initially but it doesn't bother me because I know it is all for good skin and awesome ingredients. The serum is formulated with 77% of Green tea extract which makes it extremely efficient at the moisturizing skin and working as anti-ageing serum. It has a nice refreshing green tea scent. It nourishes my skin beautifully and makes it look softer, smoother, brighter and plumper… I love this serum. Use it religiously before hitting the bed to wake up with the best skin every day. It is pricey but worth every penny. Highly Recommended!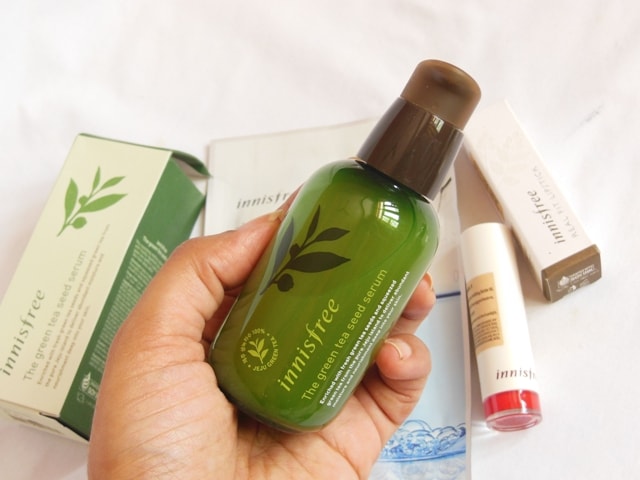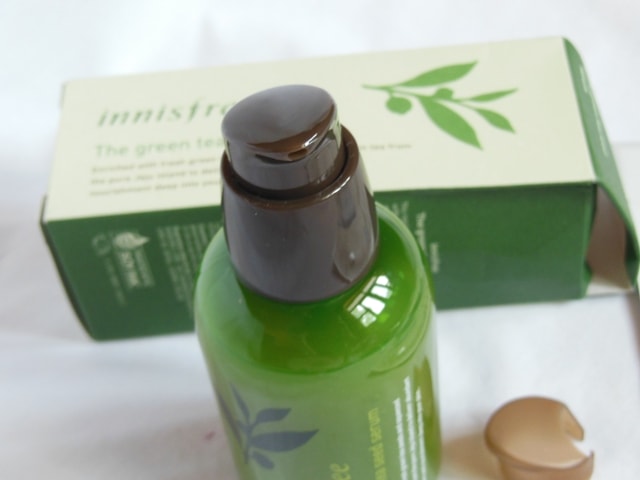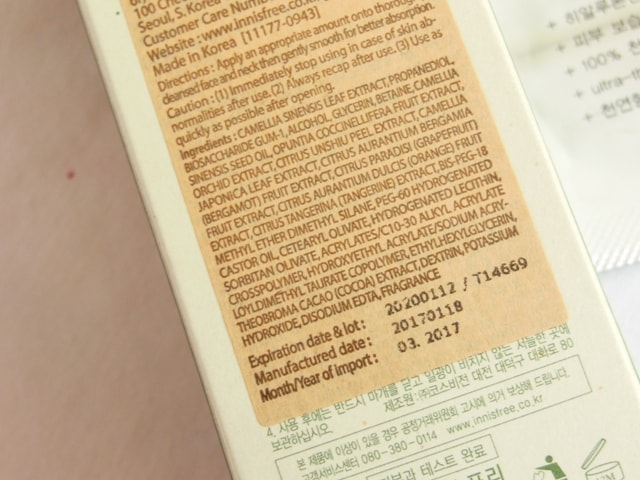 Innisfree Skin Clinic Mask – Hyaluronic Acid: I am addicted to sheet face mask and this one such Korean skincare step that everyone swears by. Innisfree has a huge range of such face sheet masks and I kid you not I have almost each one of them. They are like a moisture booster to the skin, And this Hyaluronic Acid Mask is no different. It is infused with anti-ageing properties which will provide you youthful and glowy skin. I love to use sheet masks overnight so that all the serum soaks into my skin.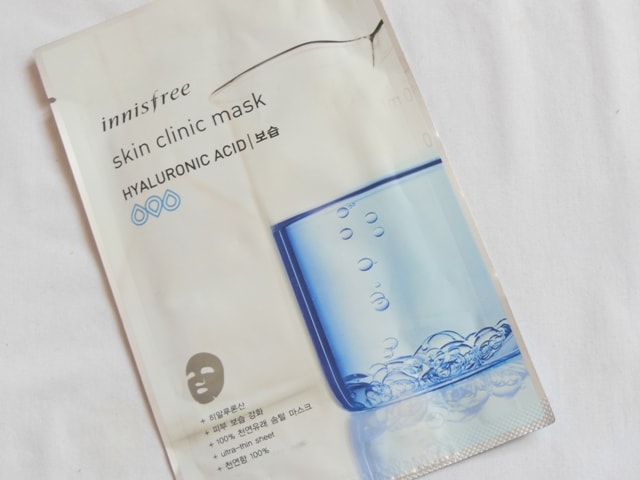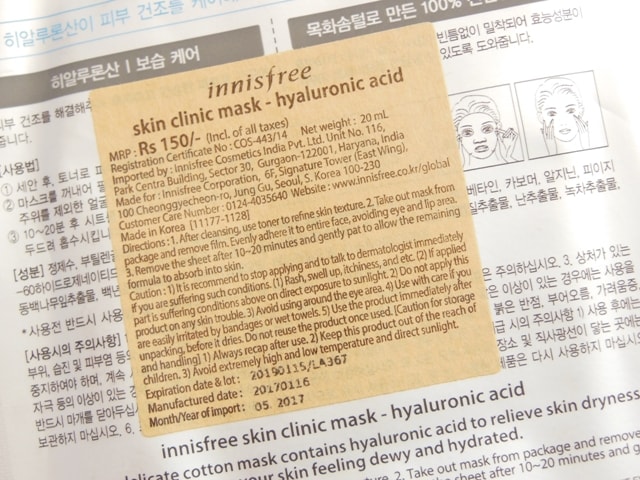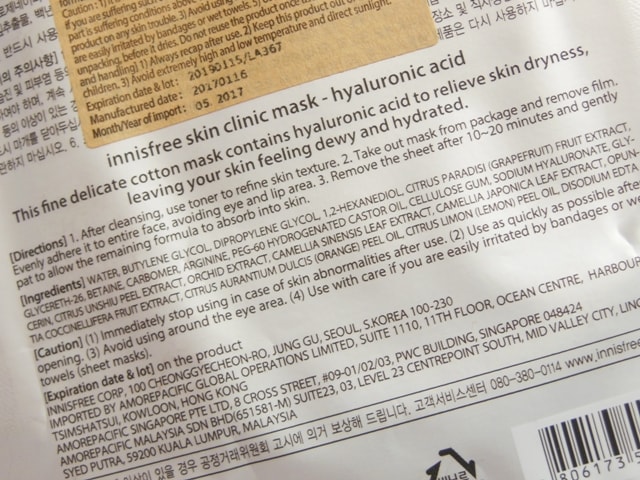 Innisfree Real Fit Lipstick – Innisfree Real Fit Lipstick comes in a white colored matte case with a shade indicator at the bottom. It is available in 10 shades. The brand claims it is "A lipstick that instantly covers your lips with a clear color and without a heavy feeling. Lightweight & comfortable wearing like a cashmere, vegetable oil extracted from jojoba and olive keeps moisturizing lips."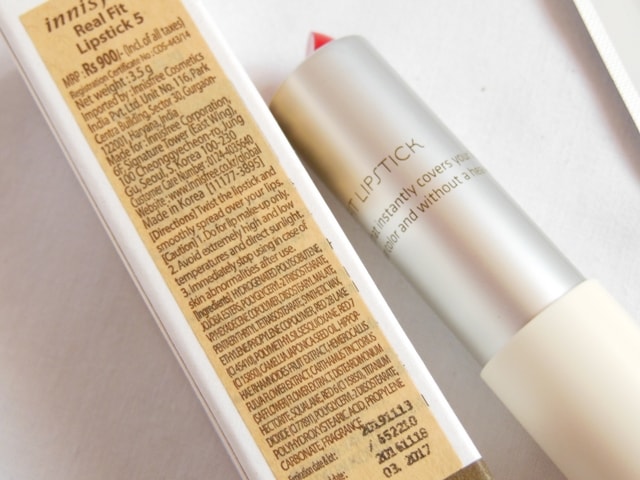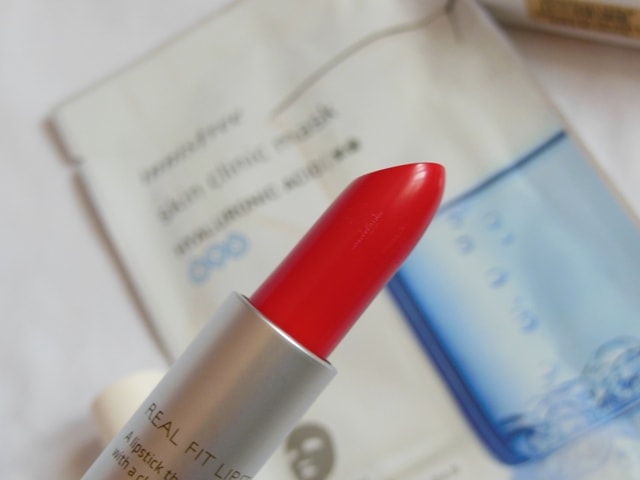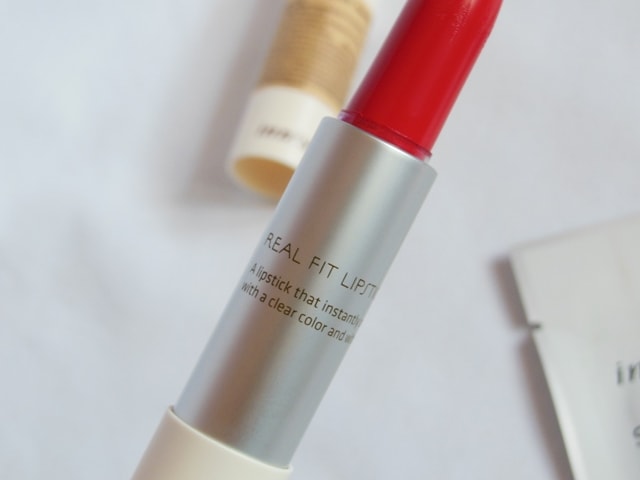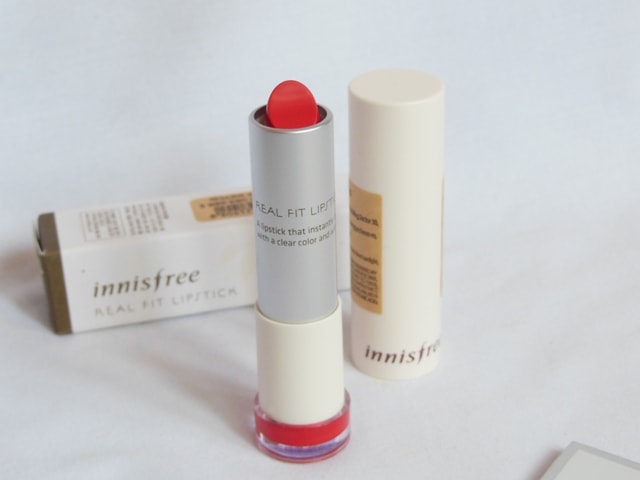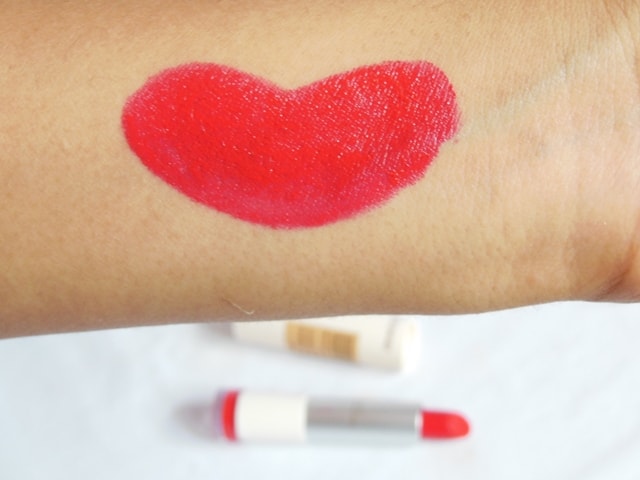 The lipstick does have a super creamy texture which glides on like butter on lips. The pigmentation is amazing and I just need one swipe for a rich color. It has a crème finish, so if you are looking for matte applications blot it with a tissue. However, owing to its crème finish it is not transfer-proof and transfers to everything that comes in contact. It is quite moisturizing to the lips and makes them appear smoother. It has barely there any fragrance.
So, that's my thoughts on the Innisfree Korean Skincare and Makeup. I am absolutely impressed with their skincare products and they are doing so good with the makeup as well!
Don't Miss to Checkout:
Have you tried Innisfree Green Tea Seed Serum? Would you like to try Korean Makeup Products?
PS: Products sent by the Brand for consideration but honest and unbiased Opinion as always!