!!Red Alertt!! – The Body Shop Sale Trap
Hello Girls,
Today I am in a pretty bad mood and is all fussed about Sale Season and Drool worth discounts offered by some of our favorite Brands. I am back stabbed by one of them.. 🙁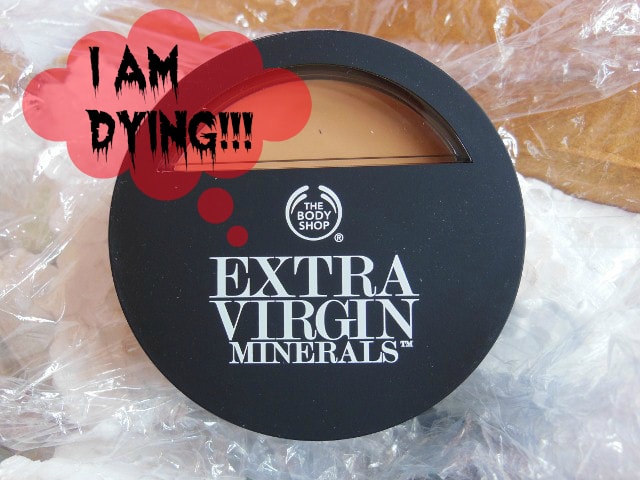 Dont miss to checkout: Lust Love and More – The Body Shop
I told you guys in my last post that I took benefit of the ongoing Upto 50% online exclusive sale of The Body Shop and ordered few of my favorites from my lust list! It was the first time I was shopping from The Body Shop online portal and was pretty much excited about that. The shopping experience had been good and I received regular updates about my order on emails. The order was dispatched with 2-3 days and reached me within 5 days of order. I was thrilled to see The Body Shop parcel lying on my side table which I quickly unboxed to have a look at the items.
I was in conversation with Preetha from IndianbeautyJournal on watsapp discussing her TBS order and how badly she wanted that Kabuki brush. I shared my parcel pictures with her and details about my order and instantly she asked me to check for the expiry of the Cream Compact that I had ordered. She had a doubt that TBS puts near expiry stuff on sale :O :O I rushed to check my box for the same and Alass… 🙁 her doubts came true.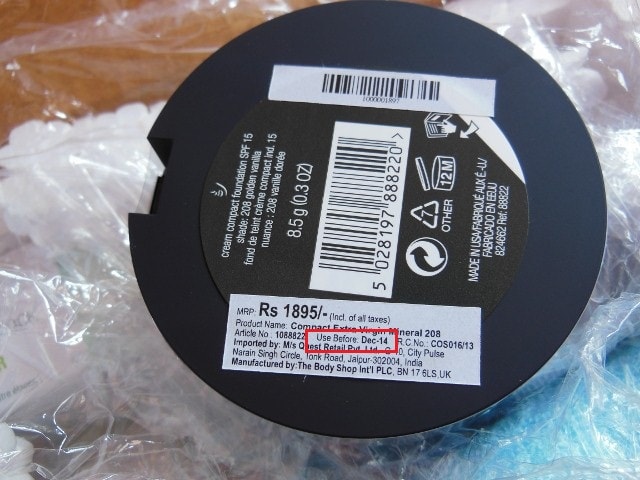 The Body Shop Extra Virgin Cream Compact that was sent to me is set to expire in Dec, 2014.. its already Feb.. less than 10 month .. what the F****!!
I was heartbroken… and keep murmuring in my head .. Not again not again.. because last month I also faced a similar situation with medplusbeauty.com on a Revlon Eye Shadow Palette that was bought on full price… ..Geezzz!!
I would been little more careful if they have mentioned it as a clearance sale or put a warning message: We are clearing old stock and the products have been lying with us for years.. 😛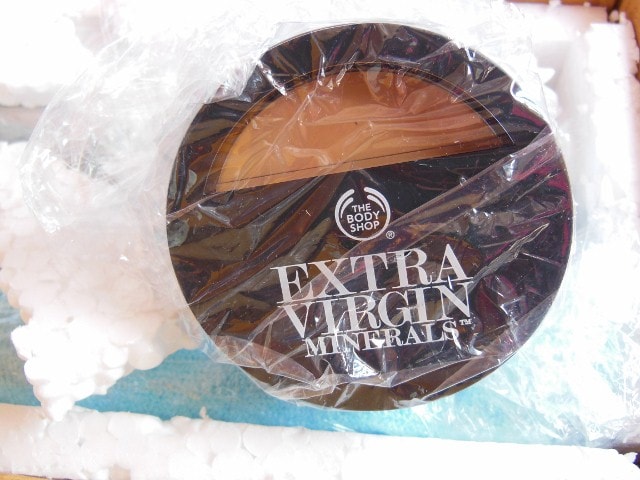 Damn I ought to be careful next time on sale shopping and will definitely be avoiding shopping online..I think I am going to start hating online shopping with such deteriorating experiences one after the other.
So next time you see such drool worthy discount like 50% or 75% off, make sure you are not ordering any stuff that have a life like makeup and skin care .Try to limit it to the newly launched products or the one's you think u can finish soon or better stick to accessories like brushes and all which doesn't have any expiry. And must avoid makeup products like foundation, compacts, blushes, eye shadows as you will not be able to use them so fast and they get over their life pretty soon.
Few pointers to keep in Mind before shopping on Sale:

Don't miss to check for expiry dates if you are making in-store purchase.
For online shopping avoid Skin care and makeup products
Order only those who have been recently launched to make sure you are getting fresh stock
This is just a warning for you people (like me) who do a lot of Sale shopping and even if after that you have received something not upto your expectation. Do contact customer care and seek refund for your hard earned money. :). Be Sale Safe next time!!
PS: I called TBS customer care for this issue and asked for refund, but they simply refused saying the product is in good condition. Are they going to tell me that the shelf life of foundation is 3yrs just for nothing. I am simply not going to buy their excuse.. Still in talks with hoping them.. will update you with the same but  I learnt my lesson.. Be careful with Saless… 🙁