Rang-De-Rangoli
Hello Beautiful.. 🙂
All of you must exhausted today but now you can comfortably lay in pajamas, grab a cup of coffee and listen to your favorite songs without being scolded by your mother. All the hush-hush about the Diwali preparations and celebrations is over but the festivity isn't as there are few more festivals lined up this week and then the Wedding season. 🙂 🙂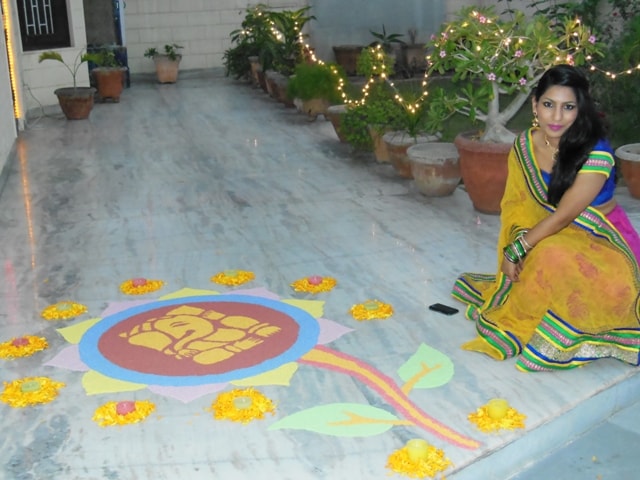 I told you about my Rangoli love in my last post here where I shared my inspiration picture for the Rangoli design that I will be doing so here is what I came up with. Last year, it wasn't that successful but this time finally I am happy with how it turned up. Making Rangoli on Diwali started as a trial but now it has become a ritual. 🙂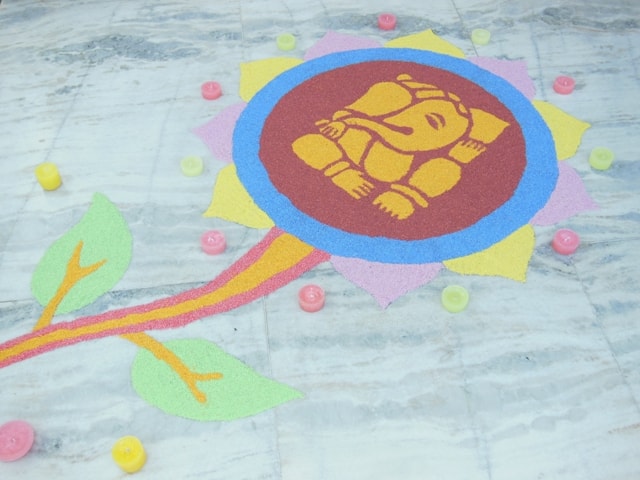 As I told you that we made all the colors home and many of you were interested in prepartions part and wanted to know about how I made the colors home. So, here is the recipe, absolutely free for all my beautiful readers 😉
Prepare Rangoli Colors at Home :
Bought 4-5 kgs of Rs. 10-15/Kg rice as we wanted the broken pieces.The smaller the grain the better.
Pick water color in your favorite shade (for Mustard we used Turmeric as well) and prepare a colored liquid in a pan.
Add rice to it and mix it well with the color for  1 min, till all the grains are colored equally.
Spread the Rice on paper to dry and  you are done. 🙂
Point to Remember:
As the base color is white so would suggest to keep the color a little darker then u want it to turn out.
Keep the water content in the colored liquid to the minimum just enough to color/mix the rice grains. If is too thin then the color will remain with  the water and rice will take much more to dry.
You can make the rice finer by churning them in a grinder for few seconds but that increses the total time to get the colored rice so you may skip it as well
Hope you find it helpful and if you still need any help.. I am here. 🙂
We made two Rangoli's this year, have a look at our first attempt.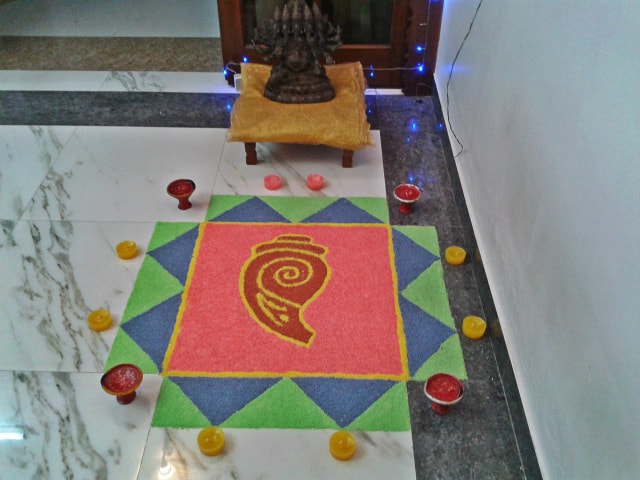 The 2nd one.. 🙂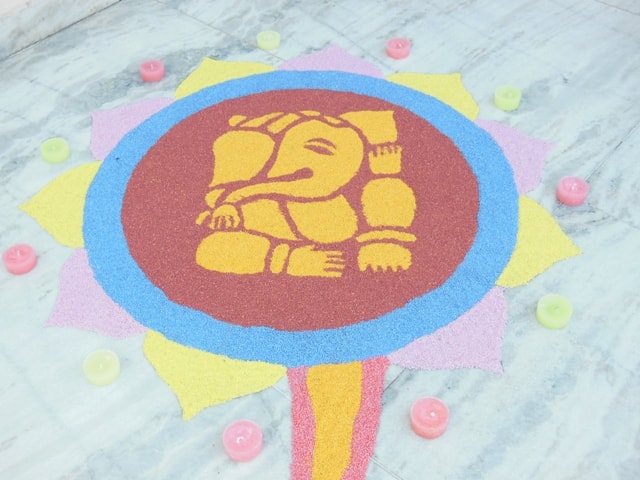 These candles are also home-made with love.. <3 ^_^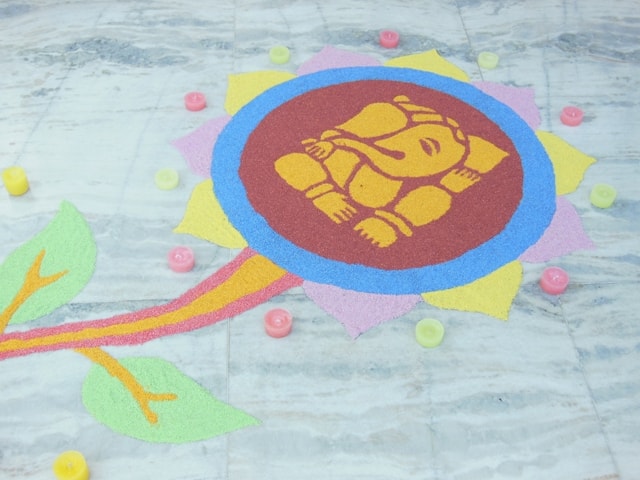 Rangoli with Lightss, Cameraa, Actionn!! 🙂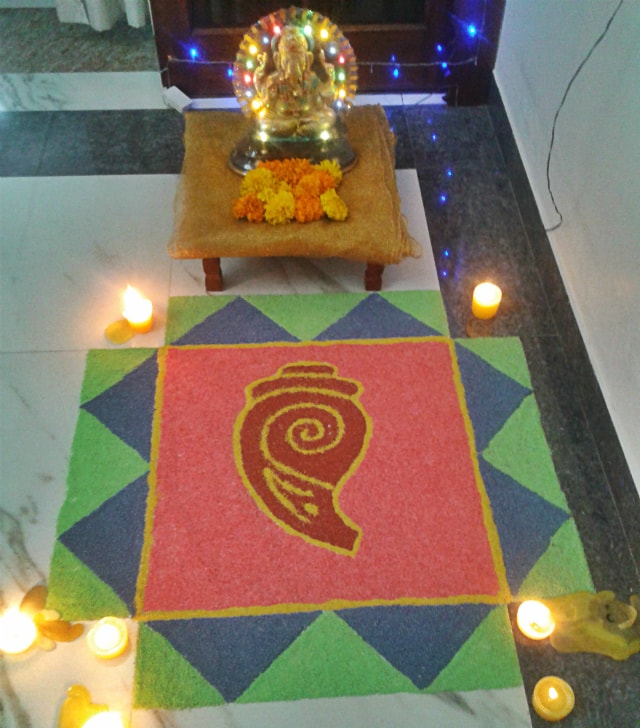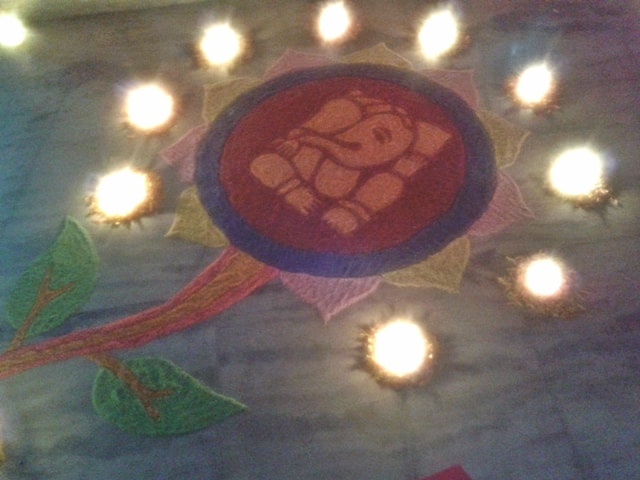 M y Diwali outfit post si coming up next! Stay Tuned .. 🙂