Product Launch: INNISFREE Cushion Foundation
Hello Everyone,
Today I will be sharing the latest product that has hit the Indian Makeup market last week, it is the "INNISFREE Cushion Foundation". If you are wondering it is the brand who delivers amazing skin care product .. yes it is the same Innisfree 😀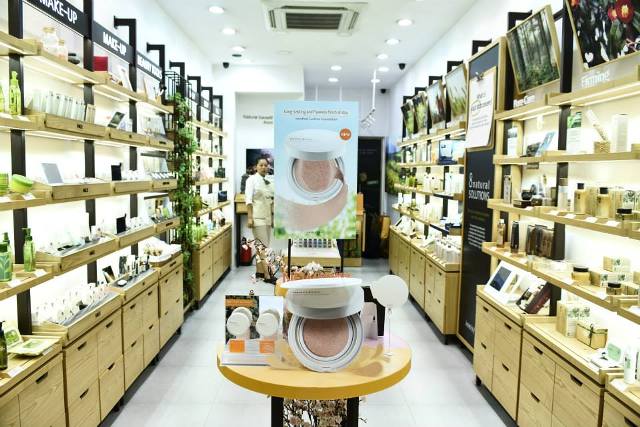 About the Brand: Innisfree is Korean natural beauty brand which brings to you the ultimate goodness from the volcanic ranges of South Korea handpicked and packaged specially for you.. It uses only reliable ingredients obtained from pure nature and the consistent perpetuation in eco-friendly green design, Innisfree promises to stay environmentally sustainable in the pursuit of delivering beauty from nature to consumers. The best sellers are"Innisfree" Green Tea Seed Serum and Jeju Volcanic Pore Clay Mask.
This time INNISFREE brought Natural Makeup to India in the form of Cushion Foundations. It has come up with two versions of the "Cushion Foundations" which claims to deliver perfect, fresh- faced beauty this summer
Innisfree Long Wear Cushion
Innisfree Water Glow Cushion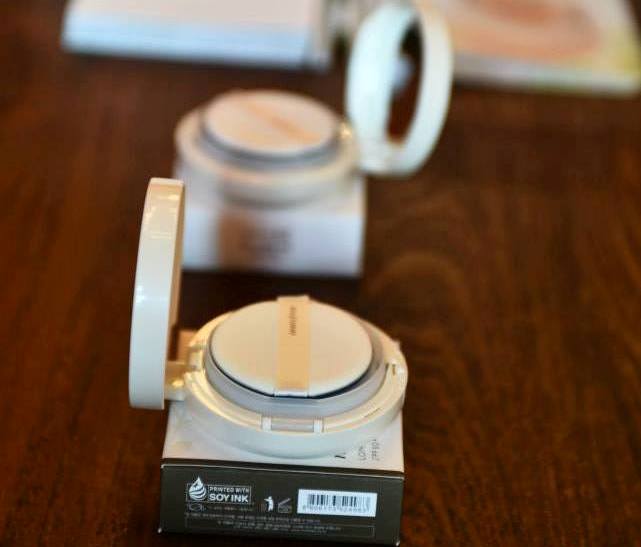 They come in three shades (No. 13: Light Beige, No. 21: Natural Beige & No.23: True Beige) with an Air Magic Puff for a smooth and even texture.
The foundations are already launched in Korea and have been loved by the beauty addicts and now it's time for Indian beauty freaks to test their hands at this amazing product.
The Innisfree Long Wear Cushion (SPF50+/PA+++) @ Rs1,700/- acts as a summer-proof make-up base that keeps your skin refreshed for 12 hours with high resistance against sweat and sebum. With its long- wear formula, the innovative cushion ensures that make-up will stay smudge-proof and skin will stay flawless, even in tropical climates. It promises bright looking skin with high coverage & Sebum Control Powder that keeps oil at bay, while brightening up the skin through humid, balmy days to deliver a glowing complexion with a smooth and even finish.
The Innisfree Water Glow Cushion (SPF50+/PA+++) @ Rs.1700/- quenches your skin with one easy application, leaving a luminous glow instantly. With its active key ingredient of 100% Jeju squeezed fresh green tea essence, this lightweight make-up base instantly penetrates moisture into your skin, enhances your skin tone, whilst leaving the face feeling supple, radiant, sooth and healthy. Its water glow complex coats the skin with a veil of moisture to deliver an instantly dewy complexion, and simultaneously soothes the skin with its instant cooling effect, giving it a natural & healthy glow.
The easy-to-use make-up base products will reduce sallowness, improve uneven skin tone & deliver healthy, radiant skin in one fuss-free step. They help protect your skin by warding off harmful UV rays and direct sunlight. With their careful formulations that provide full coverage while remaining light on the skin, less touch- ups would be required to keep your complexion looking soft, fresh and bright all day long. Bid goodbye to sebum- smudged make-up and perspiration smears with Innisfree's Long Wear Cushion & Innisfree Water Glow Cushion.
Don't Miss to Checkout:
Innisfree products are available at- 46-B Khan Market, New Delhi-3
PS: I couldn't make it to the event but my sister did me a favour and went on my behalf. I cant wait to test it out and share my experience with you..