Preview: Blog Sale March 2015 !!!
Hello Everyone,
I have been hoarding a lot these days and had to put some stuff on sale to make space for the newbies in my vanity. So, I am planning to sell some of my favourite make up items on sale, most of them are 3-4 times used unless specified.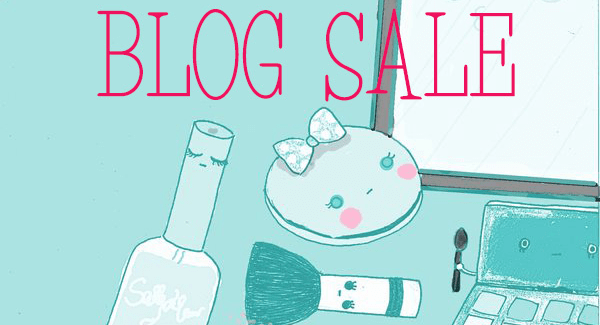 This is just a preview as I am not ready with pictures, will try to click on weekend.
MAC Cremesheen Lipstick Crosswires – Rs 899 (Rs 1190) Now -Rs 1350
Lakme Gloss Addict Lipstick Desert Rose – Rs. 229 (Rs 800 )
Colorbar Take Me as I am Lip Color Peachy Pink – Rs 429 (Rs 900)
L'Oreal Paris Color Riche Sheer Lipstick Cherry Tulle – Rs 249 ($9.99)
Revlon Super lustrous Berry Rich Lipstick – Rs 229 (Rs.550)
Maybelline Pink Alert Pow1 Lipstick – Rs 229 (Rs.425)
L'Oreal Color Riche Lipstick Red Rhapsody – RS.229 ( Rs 720)
Maybelline Iced Orchid Lipstick– Rs 49 (Rs 250)
Revlon Just Bitten Kissable Lip Balm stain – Smitten – Rs 229 (Rs 600)
Zoeva Luxe Cream Lipsticks- Floral Crown and Melting Kisses– Rs. 229 each – Rs 419 – if both taken
INGLOT Freedom System Eye Shadow – #388 – Matte Blue – (Rs. 149 )Rs.350
INGLOT Freedom System Eye Shadow – #382 – Matte pink (Rs. 149 )Rs.350
INGLOT Freedom System Eye Shadow – #57 – AMC green (Rs. 149 )Rs.350
Oriflame Studio Artist Liquid Blush Pink Glow, Soft Peach  – Rs 199 each ( Rs. 549) – Rs 359 -if both taken
Colorbar Illuminator – Rs 299 (Rs 475)
Sleek Blush by 3 Palette – Lace – Rs 499 ( $15 + Shipping)
MAC Matte Lipstick Ronnie Red – Rs 699 ( Rs. 1300 LE)
Stila Lip Gloss Passion Fruit – Rs 149
Benefit Bad Gal Lash Mascara (Rs. 299)
Benefit Cheek Tint – Poisetint ( Rs 249)
Revlon Colorstay Lipstick – Seude – Rs 200
There will be additional shipping charges Rs 50 within Delhi/NCR and Rs 100 for the rest of India
All of the products are reviewed on the blog, so please feel free to check reviews for more details. 

I might sort out some more stuff to be put on sale.. Stay tuned!!
PS: Help me with blog sale dates n timings.. shall I keep it on Friday or Saturday (11 am) which works better for you?