Pre and Post Holi Skin and Hair Care Tips
My favorite festival is on it way.. yes "Holi" , the festival of colors. I love celebrating holi and the joyful spirit of it. It makes me forget everything, all the worries that cluster my mind. I love drenching in the colors and pass on the joy and happiness to others by coloring them too in the same spirit.
But wait, are you worried about the skin damage. And avoid stepping out of the house on holi to save your skin and miss all the fun.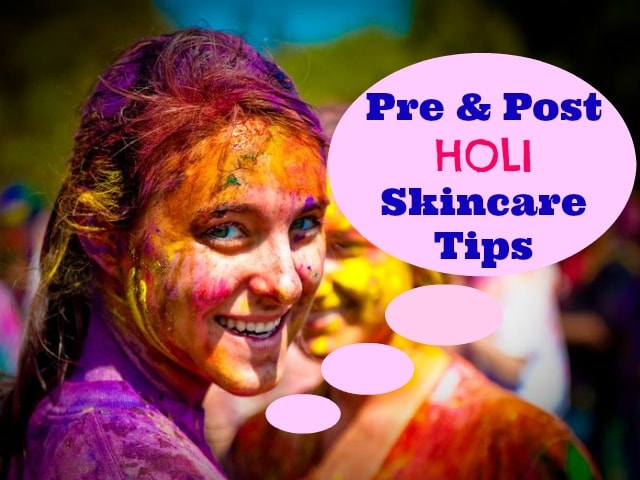 Well, I do understand your concern and have faced the skin damage caused by Harsh chemicals used in colors. Like dry and flaky skin and not to mention the breakouts, not only this the effect is pretty much visible on hair as well as they turn dry and frizzy and sometimes followed by hairfall as well.
Now, to save you from all this stress and protect the skin from the damage, I will be sharing a skincare routine that you can follow pre and post holi. And bid good bye to all the skin woes on Holi.
Holi Day Skincare Regime:
For Body: Extra Virgin Coconut Oil  – The best way to avoid holi colors to get in direct contact with the skin is to layer it with an oil. Coconut is the best choice for body oil as it gets absorbed quickly and make skin look oily or greasy. So, you can still be comfortable in your skin.
For Face Sunscreen + Oil : The most ignored fact on a holi day is Sunscreen for face. As we play out during the day and with all the colors and water the skin gets damaged by the sun rays. So, apply a heavy layer of waterproof sunscreen to save it from harmful sun rays. And if possible top it up with a facial oil to further create a barrier between skin and colors.
For Hair: Extra Virgin Almond Oil – If you think its only your skin that gets damaged in Holi you are forgetting about your best treasure, hair. Massage your scalp with a good amount of hair oil and coat each strand possible in oil. Oil will not only protect but will nourish the hair and avoid any bad effects of holi colors on scalp and hair. So, you can enjoy rather silky soft hair post Holi.
Post Holi Skincare Regime:
Even after doing the best thing possible for skin it is still possible that there is slight skin or hair damage. To detox your skin and regain its lost luster and shine sharing some fool proof skincare tips and the regime to follow.
For Body: Use only mild soap-free cleansers to avoid further damage to skin. Don't be harsh on skin to get remove the colors as it can damage the skin even more. Use creamy cleansers or go for home remedies like Honey+milk, Curd or milk cream to take off the color without any damage.
For Face: I use SLS/SLES free Face cleansers and follow with moisturizers and face packs to detox the skin completely. Under Eye area is usually ignored with facial care regime so opt for a natural eye serum like Organic Harvest to keep the eye area look healthy.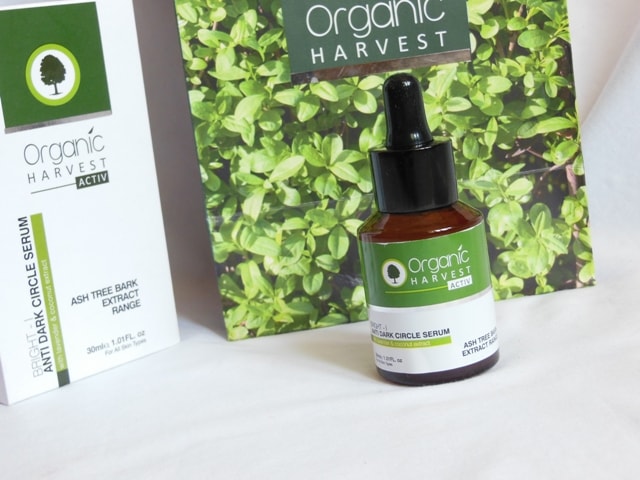 For Hair: Opt for Sulfate free Shampoo and conditioners to avoid further drying out the hair. Also, following up with deep conditioning is quite helpful. The hair texture can be further improved with readily available hair masks or homemade hair Conditioners.
Tips:
Tie your hair in a bun or a braid for better protection.
Play with organic, skin- friendly colors
This is all I have to share with you today, Hope you enjoyed these quick pre and post Holi skincare Tips and my holi skincare regime.
Don't Miss to Checkout:
So.. let's play HOLI.. :get your swag mode on:
Do you play HOLI? Which is your favorite Festival?