Plum Goodness Skincare Giveaway!! — Closed
Hello Everyone,
!! BeautyandMakeupMatters page has just crossed 2000 Facebook likes !!  😀 :D.
So, here I am with a lovely Giveaway and some awesome skincare goodies to share with you as a token thanks for your constant support and love.
You just needs to answer a simple question and show some love by following me and sharing it on social media.. that's it!! 🙂
Prize: One Lucky girl is going to win this Essential Green Tea Skin Care Set from Plum Goodness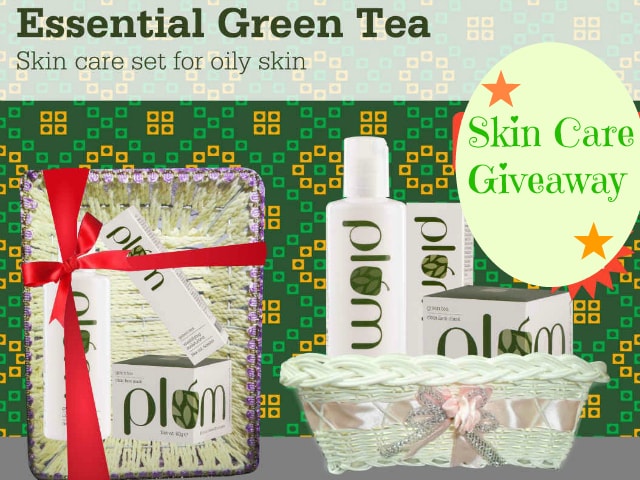 Rules for participation:
The contest runs for 3 weeks and we have 1 winner
Contest starts today and ends on 3rd Apr 13th April.
Open to Indian residents only
Winner will receive hamper shown from Plum Goodness .
All you need to do is:
Share your Current skin care regime/ Luxury herbal skincare product you would love to try
Like BeautyandMakeupMatters on facebook
Follow me on twitter @Poonam_BMM  / Instagram @Poonam_BMM
Optional:
Subscribe to the blog by entering your email id (subscription box in sidebar) and complete the subscription request by verifying the subscription link in the mail you receive.
Share the contest on facebook/Twitter/Instagram as well and tag your friends for extra entries . Dont forget to tag me @Poonam_BMM while you share your posts!
Leave a comment below with the following details:
Current skin care regime/ Luxury herbal skincare product on your wishlist –
Name-
Contact Email-
Facebook Name-
Twitter Handle/Instagram Handle
Optional:
Email with which you subscribed
Facebook share Link /Tweet Share Link-
PS:Thanks to Plum Goodness for sponsoring this giveaway!
!!! Good luck Girlzz!!! 🙂
Update: Thanks a lot girls for your participation. It was amazing to read all of your answers and some really good tips to keep my skin healthy. I wish I could pick all of you as winners but I had to choose just one… and the winner is "Shilpa Shetty".. drumrollzzzz…!! Congratulations dear <3. Drop me an email with your address details.