'Planet Pacific': Summer Camp for Children by Pacific Mall
Hey Guys,
If you follow me on Snapchat you must have seen me roaming in Pacific Mall with my little one few days back. I went there because Pacific Mall has come up with amazing idea to host this Educational and Exciting Summer camp for Children named "Planet Pacific".
There was a special screening and day out at Planet Pacific for Kids from "Chahat Special School" before the 'Planet Pacific' Kids Summer Festival gets kicked out for everyone else, so that the kids get to spend time, play and enjoy inside the life size spaceship at Planet Pacific.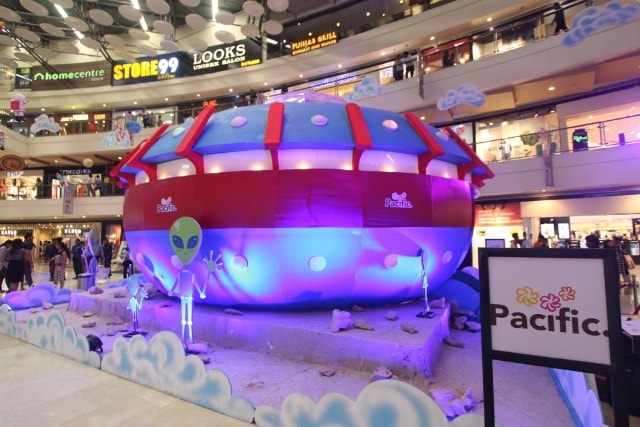 Yes, there was a huge decorated spaceship (32 ft x32 ft) with a cosmic themed classroom inside. The  'Pacific Space Ship' will take kids on a fun-filled, educational and exciting journey giving the children an opportunity to indulge in a variety of activities like Art and Craft workshops, Theatre Workshop, Hobby Classes like Ice-cream making, Science-Cosmic Classroom, Table Etiquettes, Dance Classes, Paper Crafts, Painting, Fancy Dress Competitions, Fashion Shows etc. Classes will be conducted in six batches from 12.00 noon – 8.00 pm daily. Each timeslot of the 'Planet Pacific' summer camp will have a different theme to enable kids to participate in and experience a range of interesting activities and topics. Parents can choose to book weekly or the entire workshops for a particular theme.
The four week festival marking the onset of the holiday season was kick-started with an exclusive preview for 45 differently abled kids from the Capital's "Chahat Special School." Pacific Mall which hosts more than 130 National and International brands under one roof is expecting15% growth in footfalls during the ongoing festival. The popular Summer Workshops conducted annually by Pacific Mall are completely free and parents can register their children to participate in any of the 12 activities listed in the summer program.
Pacific Mall has been successfully conducting free Summer Camps for Kids for the past 5 years and is very popular among both parents and children alike giving the children an access to a wide range of carefully selected activities to keep them entertained and stimulated during the summer holidays.
Unveiling the "Planet Pacific' Summer Camp, Mr. Abhishek Bansal, Executive Director, Pacific Mall said: "Every parent endeavours to provide their children with the best of opportunities that will help them evolve and become more confident and assertive in life. Our Summer Camp is popular with parents and kids alike because it gives them an opportunity to have learning and fun while enjoying their summer holidays. The different activities have been tailored to aid learning, talent development, interactive and communication skills. Additionally, such summer events allow us to maximise footfall in our Malls which in turn can aid sales by upto10%."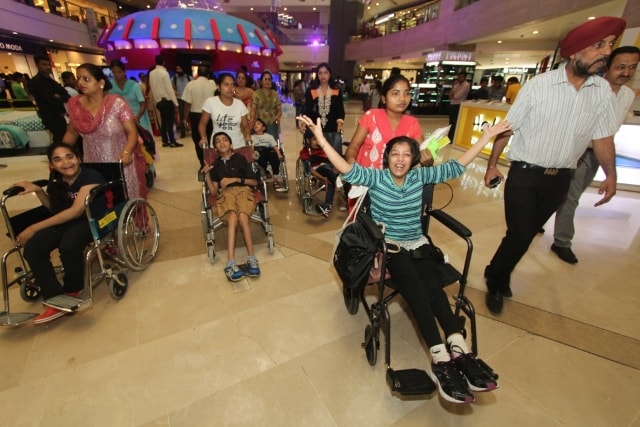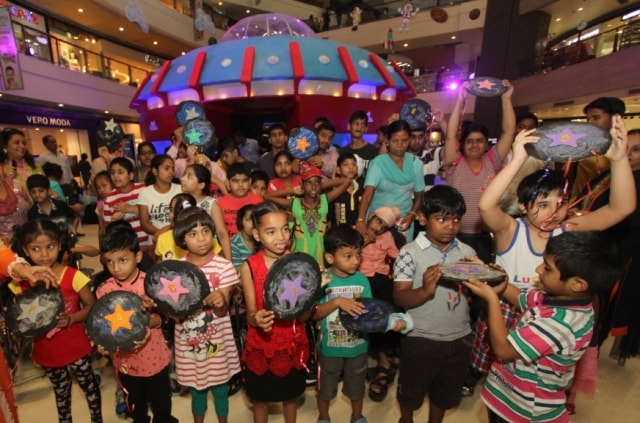 For more information about the 'Planet Pacific' Summer Camp, please visit ptg.pacificindia.in
I had so much fun clicking selfies with the intstallations across mall.. 😀