PepperTap: New Way to shop Grocery !!
In this era of online shopping where I can buy everything ranging from makeup, clothes , accessories, furniture and electronics… I felt uneasy to go out to buy groceries. It was like a distant dream few years back when I wondered will there be a day in my life when I can buy groceries online and . it came true!! Yes, now you can buy even groceries online.
It sounds so odd to our parents and at first they don't believe but technology has come a long way.. And I absolutely love the progress 😀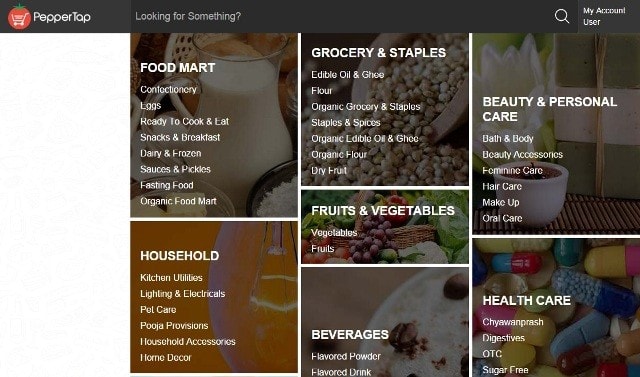 You know…The days when you have uninvited guests coming over and you have nothing left in your kitchen, running out just to buy groceries and then jostle in the long queues of supermarkets doesn't seem right to me..
Or
If you are watching your favorite show/movie and don't want to go out to buy Groceries
Or
You missed picking a key ingredient to your recipe and don't want to pay another trip just for that … Peppertap is here to your rescue.
Now, as the e-market is flooded with online grocery shopping sites PepperTap stands tall with some brownie points in its basket.
Why Peppertap:
Go Online or Mobile: If you phone is already stacked with tons of apps and you can't bear to have another one.. Don't you worry because PepperTap is online too. Yes, PepperTap is not limited to mobile only and you can actually browse through their website for the products and place an order with the same easy.
Almost Everything Here: They have a gigantic range of products ranging from groceries, dairy products and even your daily Toiletries. They have each and everything you can think of having in your kitchen along with all of the daily essentials.
Categories: It can be hell of a task to find the product you are looking for but not with PepperTap because everything is sectioned among categories making it super easy to browse to the stuff you want to buy!
Free Shipping on Rs 250: This I guess is the best part because I don't have to order a ton to get free shipping. This even outshines the local Kirana store with whom one has to get stuff of at least Rs 1000 or more to get them delivered at your door steps with no additional delivery fee.
Delivery in 2 Hours or as per your convenience: Another USP of Pepper Tap won't make you wait for long hours to get the stuff delivered because they understand your needs. I have an experience where I ordered from local Kirana store in the morning only to receive them by evening. You have an option of cash on delivery as well and also if I want the product to be delivered later than 2 hours.. So flexible!! 🙂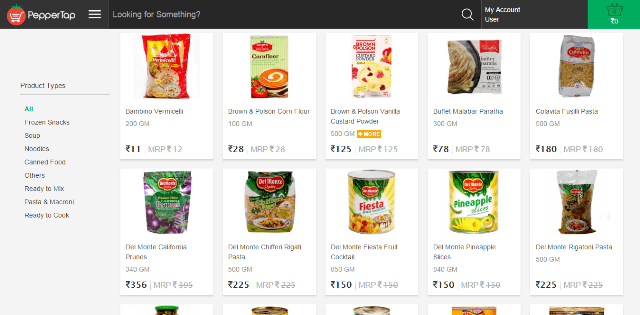 Now, with PepperTap no need to waste your time in traffic, struggle through overcrowded supermarkets to grab kitchen essentials. Spend your precious time with your family and friends and let PepperTap take care of the rest.
Have you shopped with PepperTap? How was your experience?
PS: It is Sponsored post